AFS Design have released many unique modifications for the Microsoft Flight Simulator series, and this is incredibly important for the overall development of the series. A lot of hard work goes into creating these unique additions to the series, and AFS Design has created their latest production – a unique representation of the Eurofighter Typhoon.

This is one of the most popular fighter jets in recent history and carries an incredibly reputation on the battlefield and by flight connoisseurs the world over. If you have always wanted to fly one in a computerized format, then this mod for FSX/FS2004 is absolutely perfect.
About The Eurofighter Typhoon
The Eurofighter Typhoon is an esteemed twin-engine multi role fighter jet that has been used in many skirmishes across the globe, and by various different operators such as the RAF, German Air Force, Italian Air Force & Royal Saudi Air Force. It was created as a joint project between BAE, Airbus & Alenia Aermacchi. It's also a prime member of the NATO air force and has for many years been one of the first ports of call since its first introduction in 2003.
They were created in 1994, and in that time there have been 638 Eurofighter Typhoon jets created. They cost roughly £125m each to develop, and it's recognized for being one of the most agile aircraft out there in the skies. It makes it a brilliant dogfighting plane, and it's also well-armored despite its nimble nature. This makes it popular with those who fly jets in the series and want to utilize power as well as pace – if you want to take a plane in to the skies that packs a real punch but can glide extremely well in the air; this is the place to get started.
Another huge part of the appeal for the Eurofighter Typhoon is its incredible speed of turning. It can turn at excess speeds without losing stability, and it has an incredible emphasis placed on the wind loading so that it can provide very easy to deal with handling, as well as make sure that the vision from all angles is as clear as possible for the pilot.
In-Game
The Eurofighter Typhoon makes one of the finest planes in the entire FSX/FS2004 series. It boasts both speed and strength and can make an excellent plane to really test out the games speed and power. Because you can take on such incredible distances, you are easily fly around the globe enjoying the outstanding speed that the Eurofighter can get up to. The in-game design of the Eurofighter Tornado is as realistic as possible, with an incredible length of detail put into making sure everything from the markings to the actual design itself are just right.
Every little extra was added in so that those familiar with the strength and pace of the Tornado would get an instant feeling for what that is like. With realistic additions into the game outside of the normal inclusions such as a ground collision warning announcement just like an actual fighter pilot would get. Additionally, you see fantastic bonus additions like a data helmet with display when you are flying around so that you get the most authentic information coming back to you about how the flight is going. This lets you stay more concentrated on the flying than trying to get used to the buttons right away, allowing you to enjoy your new addition to your aircraft family.
You'll even get a wingman with you when you are up in the sky who will give you a series of useful information along the way. This lets you get a real feel for what it would be like to be up there in the sky relying on your partner to feed you information and keep you on the straight and narrow. Extra inclusions into the game include the brand new Air Refueling system. This means that when you are blazing through the skies, you may need to go and refill. You can do this by visiting the A330 MRT Airbus that floats around, giving you full control over when and where you will fuel up and avoid you having to make any last-ditch stops at the nearest airport.
You get two variations with this download – the single seat, and the dual seat version of the Eurofighter Typhoon. This lets you fly the exact one that you want to or used to in real life, giving you that genuine feeling of where you want to be rather than just a rough simulation of what it "might" be like. This was designed using the information and advice from a series of excellent and well-read experts on the plane itself, as well as those with first-hand knowledge of flying the plane in the skies.
This means that the facilities, features and additions that have been included are as accurate as the game would allow. Additionally, the extra features have been added in to help include extra realism as there are some features available on a Typhoon that the game does not work with – either way, you will be getting the most authentic experience that you can possibly find.
Lastly, you get a wide selection of different ID aircrafts so that you can see what is around you in the skies and how close they are. All you need to do when flying the aircraft is enter in an ID and you can see where the plane that is nearby is coming from, giving you even more power of the plane that you are flying.
This lets you really feel like you are the wheel of an actual Eurofighter Typhoon, so that you can take maximum control of the features the game allows you to use, creating an instant and realistic likeness to the actual jet itself. If you have always wanted to take one of these planes out on the skies but have never been able to do so, then this is the best possible realization of this model out there today.
You can pickup your copy over at SimShack.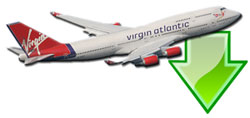 Don't forget... We have a huge selection (over 24,000 files) of free mods and add-ons for FSX, P3D & X-Plane in the file library. Files include aircraft, scenery, and utilities All are free-to-download and use - you don't even need to register. Browse on down to the file library here.