Having long been a celebrated part of the flight simulation family, Prepar3D is beginning to see the massive range of expansions and additions that it needs to rival other flight simulators – starting with the additions of the brilliant Eurofighter Typhoon.
Designed by flight simulation experts Just Flight, this tool offers you all the help that you could possibly need in becoming a more adept and effective pilot in the virtual world, adding every single part of the flight simulation experience.
Now, fans of the Just Flight group can now start using their intricate and incredible products in a new environment entirely, giving you a fresh experience of what P3D can provide when used in conjunction with some of the most impressive releases that have come out.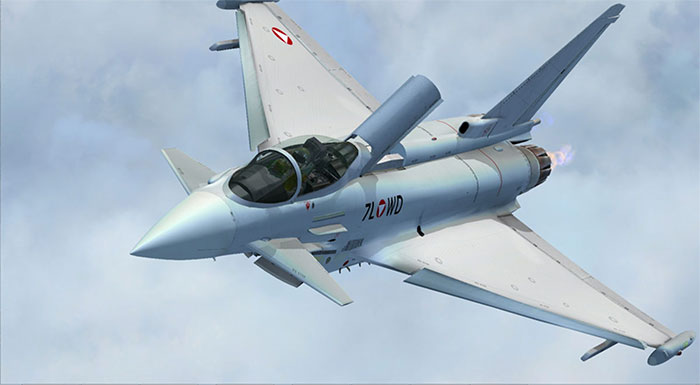 Where to Buy
You can pick up the Eurofighter download for P3D here. If you need to download P3D, you can do so through the official site here.
About the Eurofighter
The Eurofighter is, without a doubt, one of the most credible and important aircraft of its generation. It serves as a frontline war fighter for various associations, and is looked upon by many pilots as one of the most important releases ever to come out of European military aviation.
It was first released into the combat service in 2004, and in the decade after has had more than 350 different creations delivered. Its fearsome power, multiple roles and extremely versatile combat abilities makes it, without a doubt, the crown jewel in the flight armies of many of the most powerful European nations.
It's a massive collaborative program that spawns the Eurofighter, and from then one of the most delicate and impressive tactical fighters was created. Its stunning ability in the air and in the skies to deliver untold damage made it hugely versatile and impressive fighter when it first arrived on the scene.
The fleet itself has since been able to amass more than 160,000 flight hours spanning the globe, proving the sheer power and usage of these aircraft is beyond question.
The aircraft remains a proud part of the European air tradition and will remain so for as long as it's needed. By creating such an important legacy for European fighter units, this has been a breath of fresh air in a world where many are still getting used to the idea of genuine air supremacy; give the rapid speed and change of developments in aviation.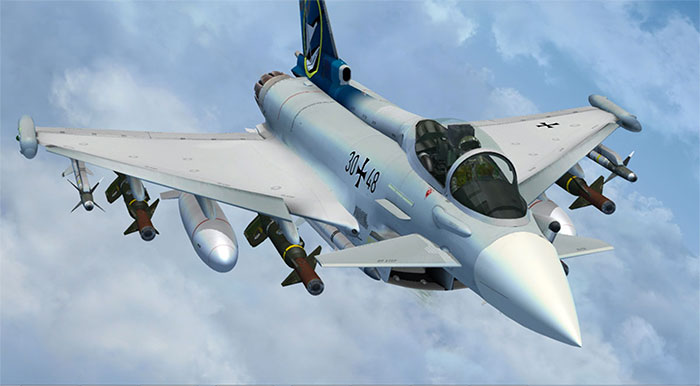 What's included?
In this download of the stunning Eurofighter Typhoon, you will be able to get access to a full creation of the real single-seat edition of the Eurofighter Typhoon. This has been created to scale to ensure that you can get the right feeling and also have the capacity to take P3D to its very limits. The expansion package brings thirteen unique and highly detailed liveries, all made with HD textures, all created to follow the likes of the Luftwaffe, Italian Air Force and the Royal Air Force.
The model itself has been the result of many hours of intense study, testing, and preparation and designs to make sure that it feels and looks incredibly accurate, and that the textures are as absolutely outstanding as they possibly could be. They match the style and the nature of the aircraft perfectly, providing you access to the signature of the aircraft; the Delta wing. This is built with reverse camber roots, flappers and also access to foreplanes. This is alongside an incredibly well designed set of six accurate ordnance load-outs that let you put the aircraft together in a variety of combinations that can totally alter the way that the aircraft flies, performs and looks!
The addition of totally bespoke animations also makes the whole thing come to life in a way that it never has in the past. By capturing the way that the aircraft works and even things such as wheel chocks, engine covers and ground power units you will find that the attention to detail on even the most minuscule of features has been incredibly well done, capturing the aircraft in the way that you would have expected it to be done in the first place.
Add in the totally working virtual cockpit, too, and you have one of the most impressive aircraft out there on the circuit at the moment. It's got a variety of optional views and displays, too, thanks to the multi-function displays that are included throughout the aircraft.
Pages worth of monitoring equipment exists, making it nice and easy for you to make the adjustments – basic and advanced – that you will need if you want this aircraft to be capable of performing at its very best. What this project provides then, is something that can be truly enjoyed and understood from many different perspectives, and can give fans of the Tornado a chance to try it properly.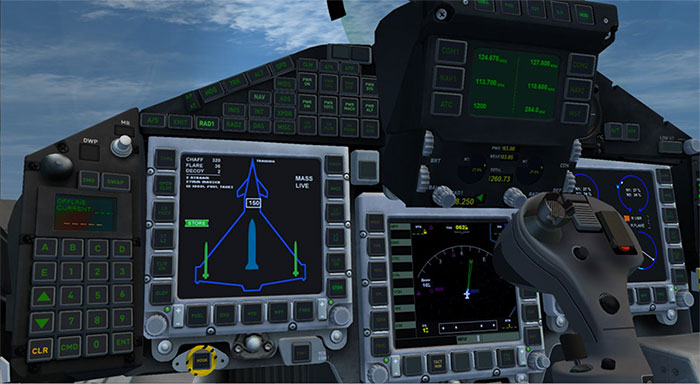 Key Features
The aircraft has been designed with a true attention to detail and an understanding of what makes the Tornado such a unique piece of kit. It provides you with a truly immaculate cockpit that can capture the whole range of features that are included in the real thing, giving you many usable switches to turn to throughout the procedure. Along with the range of prompts and selections that you can make, this offers you complete control over any feature that you could legitimately have access to within P3D – it really takes the simulator to its very limits in terms of its overall capacity to perform

An auto-pilot system that is made to provide you with an easier way of flying the aircraft, and making sure that it can capture the full look and feel of the aircraft. It also provides you with a range of details throughout that makes flight monitoring so much easier such has things like fuel state information and even the engine N1 data. All of this is easily spotted, monitored and viewed as your aircraft takes care of the flying for you – now you can get the functionality that you need, as well as the information that you would like to reference

Going too fast and worried that you might be in a bit of trouble? Then this aircraft will save your life – and your credibility as a pilot! It offers a brilliant cut-off system that allows you to cut off and reduce the load on the flight. This can also be used to deal with throttles more or less automatically so that you can just cruise along and not have to worry about all of the little bits of micro management in what would be a relatively routine flight that you have already planned thoroughly

A huge level of control with every little detail that has been added into this project. It has been designed to deliver the most authentic experience possible and to do this it does not alter to change anything too much; it merely ensures that you can make the needed adjustments to ensure that things will be going right for you during the flight. whilst other fighter jets can feel like a wild beast that you need to tame, this makes it easier than ever to land the thing and make it work out in your favor as it's easily flown

A waypoint navi system is added in, as well. This makes a big difference and will ensure that you can fly from one area of the world to the next without getting lost or having to deal with a lot of obstacles and unplanned detours along the way. This makes it easy to stay on target and ensure that, like the real pilots, you can easily locate your objectives without having to constantly double beck and re-check your position. This will make it easy for you to transport around the globe just by using the helpful style of the waypoint system

A massive range of detail has been included in the various kits and loadouts that you can pick from. Now, you can fit the Typhoon with a stunning range of firepower that really manages to hit the spot – it's capable of allowing you to load up your weapons quickly and ensure that you are flying in the kind of Typhoon that you had always intended to. Each weapon has been, like the rest of the project, faithfully designed from start to finish capturing the real look and feel of the weapons that you are actually firing with the Typhoon

A GPS system that works perfectly, making it incredibly easy for you to take off and actually use the aircraft in the way that you had intended. Along with the navi system you should have no problems whatsoever hunting down even the most challenging and irritable of in-flight destinations

Make it easier on yourself and work with the stunning infra-red radar that gives you that real military feel and the power that is associated with it. Now, you can use an effective radar system that makes it a doddle to notice things and ensure you are flying in the right direction!

Multi-function displays that you have total and utter control over, giving you a full range of strength and functionality throughout that ensures you can hit the heights that you had intended to whilst still have total control of the aircraft as you fly. These screens make it very easy for you to see where you are going and what you are dealing with as well as that you need to do to make sure that everything in the flight is going exactly as it was supposed to. Total control without any of the usual problem associated with flying a Tornado!

Give yourself the ultimate level of control and strength over the aircraft with a range of clickable functions and features within the cockpit. This makes it nice and easy for you to deal with the smaller things that normally would be impossible to locate within other aircraft modifications

This also makes it easy for you to set up little checklists that will ensure you know if you are dealing with things like takeoff and landing properly, ensuring that you can get the help that you need in taking off and getting back to the base in one piece!

Realistic effects have been included throughout that gives you a real feeling that you are flying at an unbelievable sped within the aircraft. This makes it easy for you to understand the real dynamics and strength of the aircraft as you see it hit the top speeds and the world around you start to shift and blur right away!

A fully operational and animated interior makes it very easy for you to land the aircraft in the way that you had originally intended. When you have full confidence and control of what is in front of you, it becomes a whole lot easier to manage the aircraft and fly it in the right way!

It's full of amazing graphical features that are fully functional, such as the edge slats. This makes it more fluid to fly and helps to balance out the dynamics even further, managing to capture all of those little features that make an aircraft feel truly unique

A massive attention to detail on the aircraft model itself, capturing its very essence and style in the most dramatic manner possible. Captures all of the little features that you need to see and will help you feel right at home in the cockpit of a Tornado!
Official Trailer Video
About Prepar3D
Created by Lockheed Martin, P3D is one of the biggest competitors out there for the dominant Microsoft Flight Simulator series. It's incredibly detailed and makes the most outstanding level of professional flight and academic learning possible thanks to its intricate nature and attention to detail on even the most basic of factors.
A hugely impressive part of the P3D experience, though, is the massive range of development tools out there – like the Eurofighter – that are designed to enrich and expand the entire experience.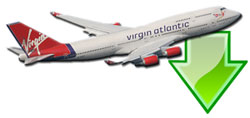 Don't forget... We have a huge selection (over 24,000 files) of free mods and add-ons for FSX, P3D & X-Plane in the file library. Files include aircraft, scenery, and utilities All are free-to-download and use - you don't even need to register. Browse on down to the file library here.