Cielosim have introduced a massive range of features and have gone the extra mile to add a nice little layer of authenticity to the proceedings. With a whole range of extra features and additions include in here, it makes it incredibly simple to fly the aircraft whilst simultaneously being able to enjoy the general nature and style of the flight you are on.
As airports go, very few can come close to the Palo Alto for looks and style and this will become quite readily apparent when you first turn up and fly over the place; it looks absolutely awesome! For anyone wanting to enjoy the view and the overall airport, try this.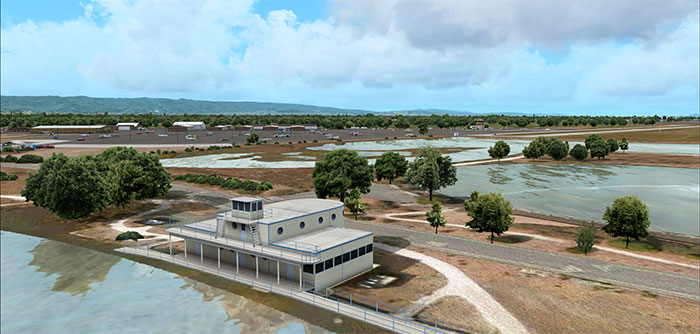 What's Included?
A full recreation of the Palo Alto airport, adding a nice level of authenticity and freshness to the whole thing and making it easy for fan to recognize key landmarks

A fresh impetus and design across the board that allows for easy and effective management of the airport, with high performance levels being noted throughout

A large range of changes and improvements are included to the general scenery in the area, making it far more attractive than it was previously

An effective and wide range of extra features and textures that were created from scratch, maximizing both the levels of performance and authenticity with ease

And so much more included!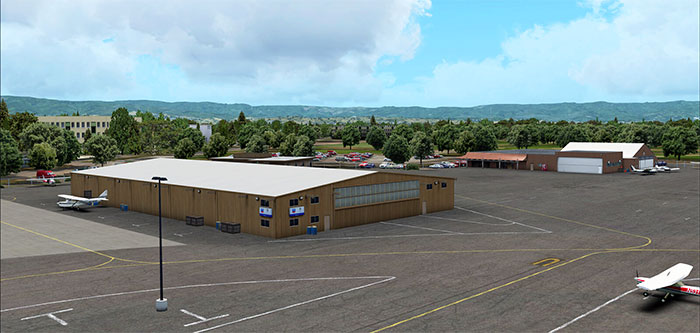 Key Features
Stunning HD textures are included throughout the entire airport, bringing its level of design and realism to a brand new scale. This looks outstanding and manages to capture the real feeling and style of the airport itself, managing to take away any potential worries about texture loading or a lack of realism. This uses awesome 2048x2048px HD textures to make the whole thing look as realistic as it possibly can

Hugely detailed levels of design from the skies thanks to the high resolution aerial imagery that is being used throughout. This makes even the roads and large pieces of open land look far more realistic within the airport, maximizing its look and its appeal in as many ways as possible

3D grass has been included to make sure that even the smallest features are able to come to life in the most vivid manner possible – this looks spectacular and manages to really give you an idea of what the grass should have looked like in the original airport that's included

Autogen features have been reworked entirely to make sure that the ground does not look out of place and to also ensure that the surrounding areas around the airport are managed, prepared and perfected in as many ways as possible. This allows performance and control to really prevail at all times

Watermasks have been included to make the coastline feel like part of the Bay Area – now, it's not just some generic seafront that looks average and instead is replaced by beaches with warm, sandy shorelines that look absolutely brilliant regardless of what angle or time you fly in at

Static aircraft placed around the place to make sure that the airport actually looks as busy as it should with plenty of static aircraft sitting around the place to make it really take on the right feeling or size and scale that makes and airport such an important place to be

Trying to see in the dark but struggling? Then try out the brilliant new realistic night lighting and illumination that is included here. It makes it easy for you to get an effective and realistic looking night life style that will never be too bright or too off-putting for you

Fully compatible with various other packages out there like the Orbx Full Terrain X package as well as other smaller texture packages you may want to use. It's also fully compatible with both FSX: Steam Edition and later editions of Prepar3D, allowing for versatility as well as performance throughout the place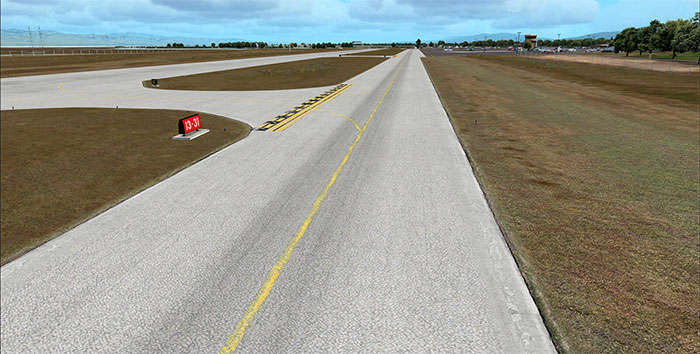 About Palo Alto Airport
As far as airports go, this is a fairly modest one in size despite being a relatively popular and impressive venue. The airport itself is still relatively new, so it's also relatively new in terms of airports; and this can be noticed more or less just by looking around .the quality of the design in the airport and its modern nature when compared to some of its older contemporaries makes this stand out like a ton of bricks; when you are flying over, you'll be able to notice their airport with relative ease given its dramatic style compared to what sits around it.
The Palo Alto Airport is based in Palo Alto, California, and covers more than 100 acres of land with a single, asphalt runway which is roughly 2,443 x 70 ft in size. This means that for an airport with relatively small space in comparison to some of the larger international equivalents, you will be able to enjoy an easy and comfortable takeoff from the airport thanks to the kind and charming nature of the design – it's made takeoff and landing easy, as well as making sure things are not too cluttered so pilots can stay concentrated.
However, one thing that makes this airport a popular stopping place is because the San Francisco Bay Area has a very volatile level of air traffic. This makes it really difficult for new pilots to manage the aircraft properly and keep it on the right track, and the airport makes a popular starting place and landing location for those who are still in the process of learning from the rather volatile nature of the area itself. For anyone in this position, though, things can be quite easily balanced due to the welcoming and modern nature of the airport itself, anyway.
The airport is well known for its comprehensive history and importance to the local aviation scene, though. The planning process for the airport was started many years ago, as analysis of the local area spotted that there was a significant lack of aviation support. Reconnaissance photos were taken from 1956 right the way through to 1989 by the US Department of the Interior.
These studies and surveys were then used to start planning the future for the aircraft industry in the area, as comparisons when compared to other areas showed that since the research started there had been next to no aviation development in the area. In fact, just the Palo Alto airport and the Regio Water Quality Control Board plant were in the area which made it very barren in comparison to other, similar, locations.
The airport itself has remained fairly similar since it first opened, with minor improvements and changes being included throughout to try and maximize the overall level of performance that people are getting from airport – runways have always been kept in good condition, as have the facilities in the area. In 2015, the airport became full property of the City of Palo Alto, following the end of a 50-year lease which the Santa Clara County board had once held.
The Palo Alto airport also has a rich history within the Second World War, as it served as a key location for the USAF as a pilot training field. This helped the military newcomers get to grips with their abilities and the skills needed to fight in the war, and was a key part of the development of young American pilots from the area. It was also used as a training location for the ever popular Fairchild PT-19, which was a key player win the aviation scene.
It also held the training for several pilots who were flying PT-17 Stearmans or P-40 Warhawks; the airport was eventually returned to civil control in December 1945 following the end of the year. For a time, though, it was widely regarded by many as a key player within the USAF and indeed in the ability to train so many talented pilots within such a short period of time in war.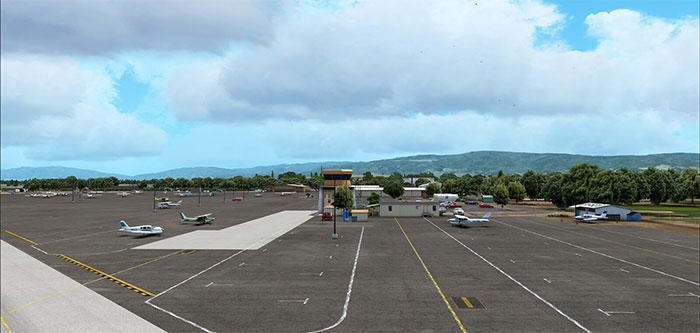 Requirements
To use this download, you need to have full access to either FSX, FSX Steam Edition or Prepar3D V2 or higher. This will be required for you to actually load up the simulator add-on in the first place, and must be the versions of the software which have been mentioned above.
Download Instructions
To download this file and give yourself access to the quality of simulator that you need, simply head over to SimShack and initiate your download process. All you need to do is make the purchase and put it through, giving you access to the file.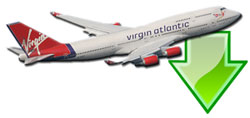 Don't forget... We have a huge selection (over 24,000 files) of free mods and add-ons for FSX, P3D & X-Plane in the file library. Files include aircraft, scenery, and utilities All are free-to-download and use - you don't even need to register. Browse on down to the file library here.