Simulation in the aviation world has always been an exciting and welcoming place. However, it's always been a community that prided itself on inclusion of others. Well, the community just got a little bigger – introducing SimBuddy.com. SimBuddy.com is a new flight simulation site that you should bookmarking; already in its infancy, the website is making a splash for all the right reasons!
SimBuddy.com helps to connect users of Microsoft Flight Simulator X, Lockheed Martin Prepar3D and Laminar Research X-Plane into one, live, moving map. It's a simple idea but one that might hold major consequences for flight simulation fans in the many years to come.
Whether you are flying using VATSIM, IVAO, FSCloud or you use a private server, SimBuddy.com will welcome you. This is the perfect place for people who make use of any online multiplayer service to take things that extra step further.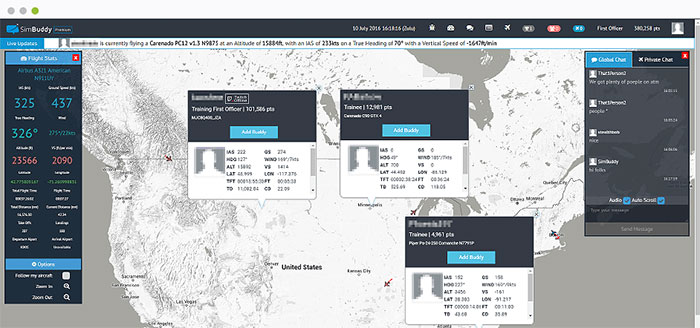 Now, you can easily connect with other users in a manner of moments. Got friends on IVAO who you wish you could fly with? Well, now you can connect together with ease. SimBuddy offers a wealth of positive new changes and impressions that will, without a doubt, make the overall experience stronger.
Can I Try SimBuddy?
Yes, of course you can!
So long as you have any of the simulators listed above, you are more than welcome to use this piece of kit. It makes flight planning and preparation much easier as everyone is utilized into the one bracket. To try it out, you just need to go to the website.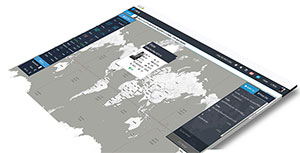 From there, you can activate the brilliant new 7-day free trial. In that trial you will get the chance to see a wonderfully exciting range of features and opportunities that are going to be pretty hard to find outside.
This is more than your average flight simulation piece of kit. This goes far beyond the normal limitations that most simulation websites hold, and gives everyone a new community to enjoy. Not only will taking part using this platform make your simulation experience more enjoyable, it will make it more expansive, too.
Of course, the software is not a cost-only program. You can use the Free Standard Edition that comes with useful features. If you use this version, you get access to;
A recurring change to your aircraft and your stats. This will take place every fifteen seconds, meaning you get up-to-date information four times per minute.

Limited access to flight data and stats, so that you and your fellow pilots can compare skills and qualities with one another.

Access to new, daily challenges. These new challenges will push your flight skills to the very limit and let you see just how far you have come.

A simple and easy to use flight log that allows you to stay on track. Now, your flights can be much easier to follow thanks to the work in the log.

Access to a global live chat system letting you mingle with other SimBuddy.com users.

Advertisements.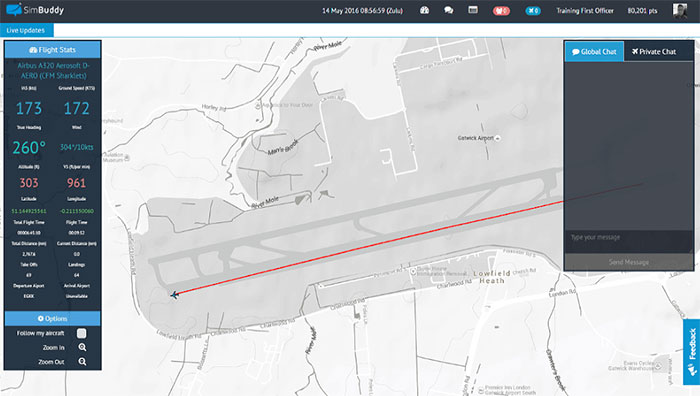 Paying for SimBuddy.com
If you want a more comprehensive service, though, there is a paid edition that you can use instead. The Paid Premium Edition offers more than ever before, including;
New aircraft statistics and facts that come in faster than ever. Instead of every fifteen seconds, you can get flight updates every three seconds. This means seeing more than twenty updates per minute!

Full access to all flight stats and data. Nothing is hidden or cloaked from you when you use this system.

Access to new and improved flight challenges that will help you continue to grow and improve as a pilot.

A detailed flight log system that will make it easier for you to understand and appreciate where you are as a pilot. The log can be viewed again and again to make sure you are on the right track with the objective you're dealing with.

Access to a global live chat system is included, as well. This chat system will make it much easier for you to stay in touch with friends and colleagues on a different spectrum.

Want to have a more private chat? Then invite your friends together. Now you can all hold a private chat session on the servers.

Full priority support. If something goes wrong with your simulator, then you can turn to the support team for rapid help. They'll deal with any problems that may have occurred for you.

And last but definitely not least- no advertisements are provided!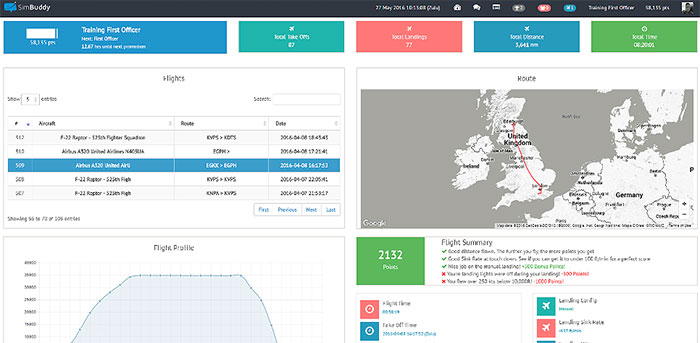 Using SimBuddy.com
Using this software can be quite a challenge, though. If you are unsure of any part of the software then you might find some answers below;
For those worried about cancelation policies, you have no commitment to continue paying monthly with SimBuddy.com. However, if you do decide to cancel your program, then you will not get a refund for anything paid for so far.

If you decide to use the 7-day trial, then you will get to use it free of charge. When it expires, you simply need to change the account style. You will be put onto the Free Standard package from then on in, and your data will remain. From there, you can upgrade at any time that you wish, unlocking more detailed statistics and update speeds.

In terms of payment, you can only pay with credit card at present. However, in the future PayPal will be offered, as well. Also, you don't have to give card details to use the trial – only if you go to the Premium version would this be a requirement.

At present, SimBuddy.com is Windows ONLY. In the future it's hoped that SimBuddy.com will be free to use with Mac and Linux OS' but at the moment this is not possible. If you want to use this on a Mac, you would need to use an emulator or a virtual PC.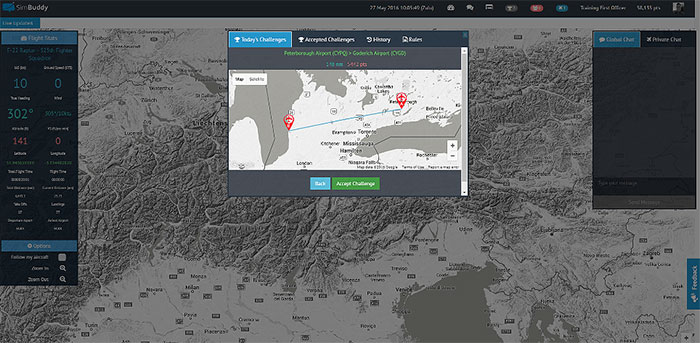 Major Changes
One of the major additions has been that of the Moving Map Function. With this you can see flight stats from yourself and other SimBuddy users. Now you can keep track of your performance better than ever, using the various features to see how good you're flying. From average speeds and flight times to distances traveled you can become far more comfortable and learned using this app.

Flight tracking and logging is all included, too. The software will automatically track and store all of your data for every flight that you take on. With a successful flight, SimBuddy updates your flight log to show everyone what you have been doing. With an interactive flight map included alongside graphs and stats, you can really analyze how well you are flying.

Every day new challenges will be provided to players, too. Now you have a genuine purpose to fire up SimBuddy and you simulator of choice. If you fly well and are willing to put in the time to fly to the specifications demanded of you, then you can gain promotions. This will help you become a better pilot but also have a legitimate rewards system to try and make the most of as time goes on. Fancy flying to a new airport? Then take the challenge and get rewarded!

If you are sick of always flying to the same old airports, then use the Flight Generator included with this mod. This will help you find new and exciting airports that you can go and visit. Now, you can generate flights just looking at distance, country and airport size. This picks a random route for you and saves you always sticking to what you know.

Stuck for help? Then ask on the Live Chat forum provided. You can make up password protected private groups, too, which is very useful for keeping yourself informed. If you want to have a good place to arrange group flights or just to have an aviation chat, this is the place to be.
You can view more information about SimBuddy by visiting the official site here.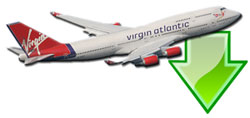 Don't forget... We have a huge selection (over 24,000 files) of free mods and add-ons for MSFS, FSX, P3D & X-Plane in the file library. Files include aircraft, scenery, and utilities All are free-to-download and use - you don't even need to register. Browse on down to the file library here.