Are you looking for an easy way to enjoy something new in flight simulation? Then the Zlin 526F is required!
This is an aircraft that prides itself on precision, quality and style. Indeed, the Zlin 526F has become a firm fan favorite for that very reason. Now, you can see why everyone seems to love it so much. Flight Replicas have created a brilliant copy of the ZLIN 526F for FSX. This looks outstanding and carries all of the details and designs of the real aircraft. When flown in the right hands, this can be one of the most exhilarating simulation experiences you'll ever have!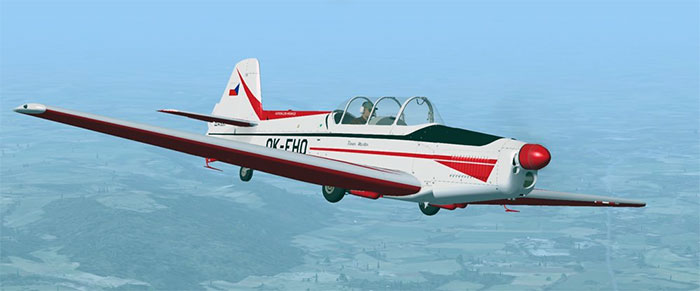 The aircraft itself has been created with harmony, style and care. The development of the control system and the wonderful handling of the 526F goes a long way to making that possible. Despite the fact that it's more than half a century old, this still flies with the agility of a ballerina.
It's quality in terms of the detail and precision of the model, too, goes a long way to helping it truly shine. This looks outstanding and should go a long way to helping you really enjoy this remake.
Fans are loving this model, picking it up for everything from general aviation tricks to aerobatic displays. This can be the ideal platform for carrying out any kind of traditional flight style. Not only is the 526F a wonderfully enjoyable flight, but it's got challenges that you will need to overcome.
For any pilot who is worth their salt, this is a good thing. Not only will the style of the aircraft, fitted with an M-137A engine with turbo, make it hard to control but it adds a new challenge. You'll educate yourself using the Avia V503 speed propeller, too, adding extra balance and performance.
The Complete Package
On release, the Flight Replicas team aimed to create a harmonized version of the real thing. Well, this goes some way to making that a possibly with excellent detail across the board. Not only does this carry wonderful design elements on the cockpit, though, but it looks as authentic as possible.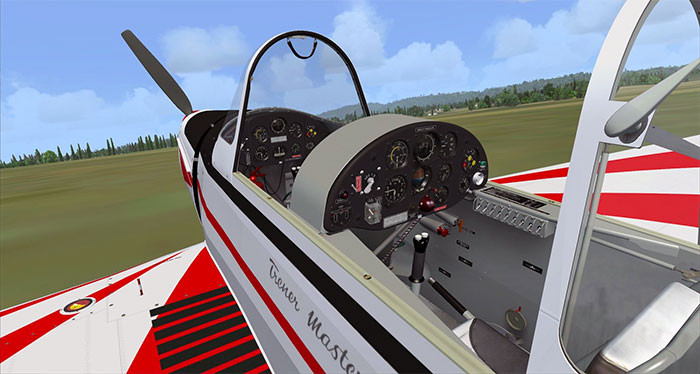 Combine that with the beauty of the aircrafts performance, and you have the perfect balance. This model goes an exceptionally long way to reinforcing this aircraft as one everyone can truly enjoy flying. It takes high performance, professional skill piloting to a new level. It remains a great choice for engaging with aerobatic competitions and beyond. This makes it really easy to make the most of, and ensures you can continue to grow and develop as a pilot whilst adapting to these challenges.
For anyone who is looking to try and find a new challenge, this works perfectly. It remains a fine aircraft when despite its technical limitations against what we have today. This changes dramatically when you take the time to appreciate just how complete a package this is. So, for something a little different to the norm, check this out!
Preview Video
Design Changes
This aircraft package comes with excellent detail on the exterior of the aircraft. When you want to fly this one, you simply need to take a look at the detail on the paintwork. This alone should be influence enough to get you flying!

Excellent work has gone on for the cockpit, too. The cockpit now carries a charm and a style that is otherwise quite tough to find, making it easier to fall in love with. If you are sick of the similarity between most modern cockpits, then this is a breath of fresh air.

The cockpit has been made fully clickable and accessible. This means that just about everything you see is going to have some form of interaction with you. That adds a nice touch and makes sure that the aircraft performs at the standard your expert, with every feature available.

Want to make some defining changes to the aircraft? Then you can do so with the help of the new .psd paint kit file. So long as you have access to Adobe Photoshop (you can download a trial) you can make your own design. Recreate your favorites or go fictional!

Bump mapping has been used in the right areas to make sure the aircraft flies with the utmost style. The mapping effects help the whole look to come together and offer you something a bit more challenging to fly, but also something that you'll love to set your eyes on.

The ability to open the windows and vent hatches on the aircraft has been included, too. This is easy to do and adds another layer of realism that looks great and takes you to the next level in terms of watching the aircraft change as you make various piloting decisions.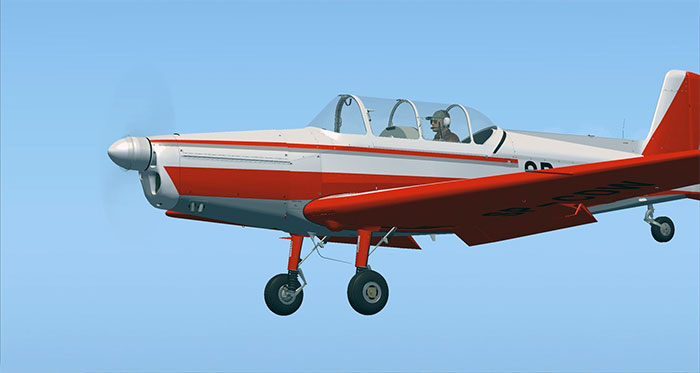 Performance Changes
The 526F is a complex piece of kit, and one that should take a fair amount of time to get used to. However, this is improved by the add-on of the highly accurate flight dynamics. Get used to this challenging style and it's like getting used to the real thing!

This flight dynamic improvement is made even more impressive by the addition of a newly authentic virtual cockpit system. This looks excellent but it also makes sure that you can have total, utter control over where you would like to go as a pilot. With this, you'll have authentic flights.

Various little improvements have been left in front of you as you fly so that you can adapt. This is managed in the form of a customizable aerobatic chart, that sits in front of the pilot. You can make up your own map instead, you can include new charts accordingly.

The canopy has also been included with the ability that allows you to be jettisoned out. If you are facing an emergency then this can be the ideal way to go, giving you high-end means of escape. It's a nice tough albeit one you aren't likely to use too often!

Makes use of a brilliant NAVCOM radio and transponder set that works perfectly. Also utilizes a classy 2D GPS system for those who are about to embark on a longer flight and might need some kind of assistance along the way. Designed to offer an effective flight companion for authenticity.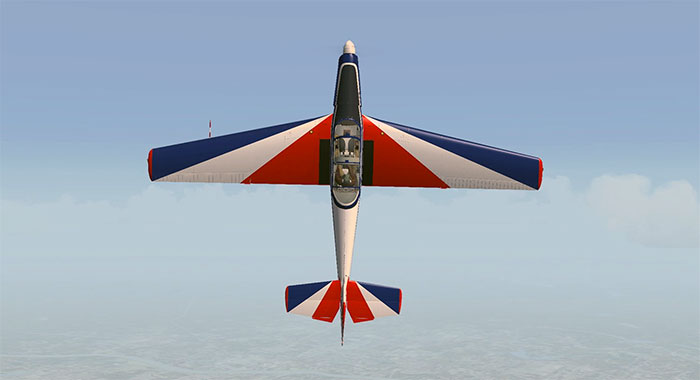 Other Changes
This aircraft has many little touches and extras worth mentioning, too. for example, it makes use of some excellent sounds which are taken from the aircraft itself. This touch of authenticity is a great way to make sure that when you fly, you know exactly what model you are in!

Not happy with the aircrafts performance? Then check out the aerobatic maneuvers manual. This helps you pick up all of the skills and makes it far more likely that you'll be able to get used to using the aircraft for more than just your basic flight across the sky.

Makes use of a great cockpit placard system that lets you make changed to Polish, German, Czech and English languages. It's hoped that in the future more languages may be added but this is a nice tough for adding more credibility to the way that the aircraft handles itself in your language.

Animated pilot has been included for that extra professional touch, making sure you can get used to the way that the aircraft should look in reality. No aircraft looks right when flown by a ghost, and this accurate design of the pilot can go a long way to correcting that.

Not sure who you wish to fly under? Then choose using the various liveries included. These liveries were decided because they covered various nations that flew this aircraft, helping add another much needed touch of realism that can help bring the whole picture together for you in the long-term.
You can find more information about this aircraft over at the official Flight Replicas website here.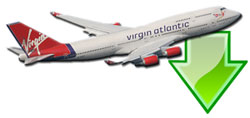 Don't forget... We have a huge selection (over 24,000 files) of free mods and add-ons for MSFS, FSX, P3D & X-Plane in the file library. Files include aircraft, scenery, and utilities All are free-to-download and use - you don't even need to register. Browse on down to the file library here.