Following massive user feedback, customization and alteration, the latest AS16 and ASCA updates are here. With comprehensive changes and additions being made along the way, these new updates help to improve the overall user experience. This comes after several months of extensive testing, changes and improvements using both open and closed testing channels. A large open beta took place in 2016, helping to create a mastermind approach that helped solve many problems that previously existed. These changes have helped to make what many believe is the most refined take on both platforms that has existed.
If you are user of either kits, then you should definitely download the new Service Package. As the first to be released, this brings a wealth of new changes and improvements to the table that would not have been included otherwise. All of these will go an extremely long way to making sure that you can change and improve your performance and appreciation of both packages. Finely-tuned adjustments and additions have been included, sparking a massive change in the way that this package operates.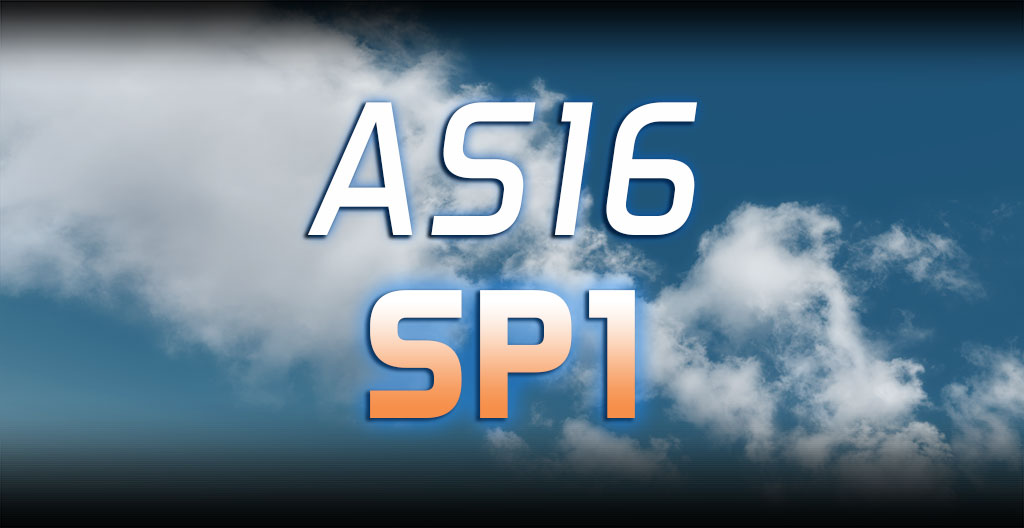 AS16 Banner.
Now, you can see first-hand what has been changed and improved with this latest Service Pack.
If you already own Active Sky 16, then you can turn to this excellent add-on and download it fully free of charge. Like all add-ons and improvements for AS16, this is totally free to download for all owners of the original package. Simply head over to the Downloads section and install.
This new Service Pack concentrates on cleaning up previous issues and making alterations to the old format to refine the software. Now, this provides a much cleaner finish with less conflicts and also greater improvements to many of the adjustments that Active Sky makes to the original simulation.
What's New?
In this latest add-on, then, you can make use of a gluttony of new changes and enhancements that helps to improve the experience. For one, there has been a massive adjustment to the P3D visibility offerings. Beforehand, these felt rather limited and weak in comparison and this goes an extremely long way to improving that side of the AS experience. Also, new changes have been introduced to help enhance the level of realism that you can feel when using this add-on.
Overall, it makes it much easier to feel immersed into the full experience with this new SP.
For one, new cloud motion effects have been brought in. Users had complained of the lack of authenticity in this feature, and the development staff have altered this to suit. Now, the clouds can feel far more realistic in the way that they move, making a much more appealing visual result.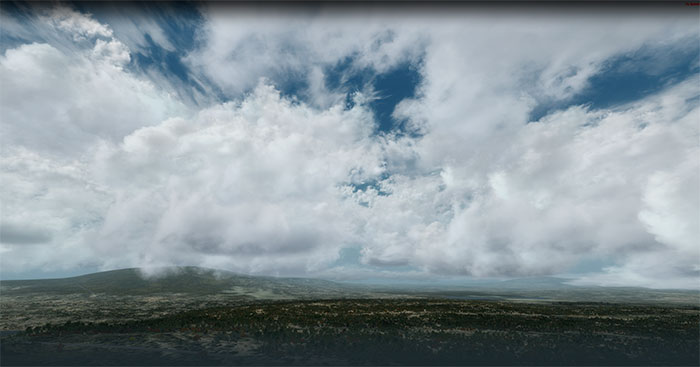 ​
Visibility depiction was a problem in the past, and this helps to change that by replacing old settings with newly improved alterations. Now, you should have no problems at all in following on with these new changes that have been made, helping to strengthen the way clouds are viewable.
Another major change has been jet-stream and wind-layer shear turbulence influence effects. Alongside new interpolation improvements and generation depiction improvements, this latest service pack does a fine job of cleaning up the entire presentation. New API functionality and full support for P3D version 3.4.18 makes such a huge difference, also. When put together, this creates a much more fluid end result that feels more authentic.
The development staff have done a fine job on improving the overall visual depiction. In terms of graphical management and how the display works when using Active Sky, everything feels much cleaner than it did previously.
Other Improvements
That's not all that has been changed with the latest Service Pack, though. Other changes have been brought forward that go an extremely long way to developing and improving the way that this add-on operates when installed.
For one, it now offers brand new, much softer, cloud textures. These feel excellent and go a rather long way to making sure you can feel more at home when in and around the clouds. From the new cirrus set to revamped original sky and cloud textures, SP1 concentrates on making the presentation feel even clearer than it previously was.
The new natural sky color sets also make it much easier to "feel" the change around you. Now, the world can feel like it's moving naturally with the passing of time, as the sky changes color to fit the overall visual appeal needed. Add in the fresh new integration and the API capabilities, and it's very easy to see where the improvements have been concentrated on. The improved resolution and overcast depiction also adds a crisper, more thoughtful nature to the skies around you as you fly.
VIDEO: Introducing AS16
This makes the whole world itself feel more authentic, as Active Sky always intended. With new geographical WX-influence profiles as well as new UI features that helps to make customization simple, SP1 reaches out well beyond the norm to help you fully appreciate how the process works.
Put all of this together, and you can find that SP1 offers a comprehensive range of additions that had been noted by its users so far. With future service packs also likely to concentrate on improving the problems that users have flagged up beforehand. If you want to get even more out of your time using Active Sky, this is definitely a mod you should look to pick up.
It's simple to use, easy to activate and the new changes with SP1 make the add-on stronger. The improved integration as well as the added functionality means that those who perhaps felt that Active Sky was unwieldy or too advanced in the past can find life simpler.
This will take a lot of the frustrations that previously existed about Active Sky and remove them entirely. If you want to use this add-on but felt it was a bit beyond you in the past, now is the perfect time to give this a try and see what you think.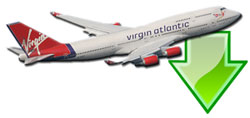 Don't forget... We have a huge selection (over 24,000 files) of free mods and add-ons for FSX, P3D & X-Plane in the file library. Files include aircraft, scenery, and utilities All are free-to-download and use - you don't even need to register. Browse on down to the file library here.