Revving up the engines for flight simulation enthusiasts, Lockheed Martin has unveiled the latest iteration of its benchmark software, Prepar3D v5.4 (5.4.9.28482). Fusing dynamic improvements and bug fixes, this release promises an even more immersive and robust virtual piloting experience.
Among the key enhancements, we find a notable rise in general application performance, attributed to refined background thread performance, along with upgrades to GPS and flight planning systems. This affords add-on developers greater control and flexibility, pushing the boundaries of what's achievable within the virtual skies. Virtual reality (VR) users aren't left behind either; with an assortment of VR fixes enhancing setup, calibration, and overall user-friendliness.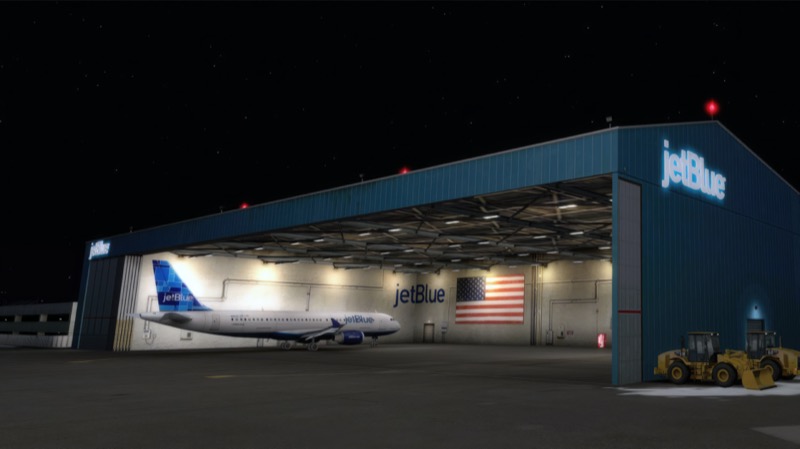 Moreover, the community's feedback has been instrumental, leading to the rectification of numerous bugs to bolster application stability. Importantly, while only the Client installer is necessitated for the majority of fixes, add-on developers may need to update their offerings to ensure compatibility with the new update.
You can jump to sections of this article using the jump links below;
Fixes, Improvements, and New Features
Flight simulators are a significant part of the digital aerospace industry, helping pilots train, developers innovate, and enthusiasts explore the world from their computer desks. The release of Prepar3D v5.4 (5.4.9.28482) is a significant step forward in the development of flight simulation software, boasting a host of new features, bug fixes, and overall improvements to its predecessor.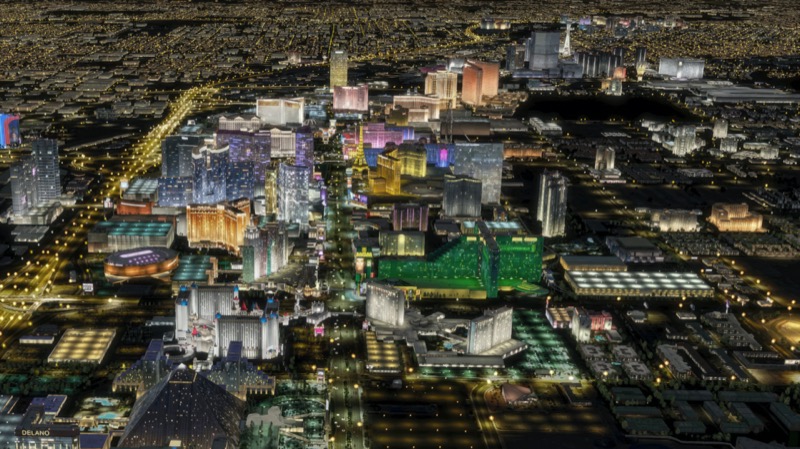 General Application Performance
One of the most crucial aspects of any flight simulator is its performance. The Prepar3D v5.4 has addressed this with major improvements in the general application performance. Thanks to enhancements in the background thread performance, users can expect a smoother, faster experience with less lag and stuttering.
GPS and Flight Planning Systems
The flight planning systems have been thoroughly revamped, allowing for more control and flexibility for add-on developers. Three additional backend flight plan GPS systems have been added, allowing for staging, secondary, and offset flight plan systems. This will give pilots and developers more control over their flights and improve the overall realism of the experience.
Virtual Reality
For those using VR systems, Prepar3D v5.4 provides a series of VR-specific fixes and improvements that simplify VR setup and calibration, enhancing the user-friendly nature of the system. The update even includes support for mirror texture with Varjo HMDs, enhancing the visual experience when using VR.
Bug Fixes and Stability
Addressing issues identified by the community, a multitude of bug fixes have been introduced to increase the stability of the application. Issues such as a startup crash that could occur with MSAA and Enhanced Atmospherics active, as well as a crash when calling SimConnect BeginVideoStream, have been fixed. This version even fixes issues that prevented render to texture views from drawing in HTML5 panels, which will significantly improve the user experience.
Flight Plan Enhancements
Flight planning has been significantly enhanced, with fixes and features including improved identification of the final approach fix at flight plan load time, and the addition of GPS vars to reload procedures. This allows more flexibility and control for pilots, improving the overall flight experience.
Multiplayer and Networking
With the introduction of improved network traffic handling and fixes for multiplayer issues that could cause disconnects with large amounts of network traffic, multiplayer experience will be enhanced. Prepar3D v5.4 also brings the addition of a VR setting to auto-restore tracked origin, ensuring that multiplayer VR experiences are as immersive and enjoyable as possible.
Professional Plus Only Fixes
The professional plus version also includes a range of enhancements, including DIS relative timestamp fixes, improvements to SimObjects incorporating their simulation time when calculating DIS relative timestamps, and fixes to a bug where entity state PDU would broadcast before the position had been set.
Prepar3D Content and SDK
The new version also includes several enhancements to Prepar3D Content and SDK. With active arrivals and departures now drawing by default in the p3dgps gauge, a more accurate and intuitive flight planning experience is assured. Additionally, platforms can now be flagged to apply or disable curvature during elevation queries, providing more realistic and detailed scenery visuals. In conclusion, Prepar3D v5.4 offers significant improvements and new features, providing a more immersive and enjoyable flight simulation experience. Whether you are a professional pilot, a developer, or an enthusiast, this version is a worthwhile update that enhances and elevates your virtual flying experience.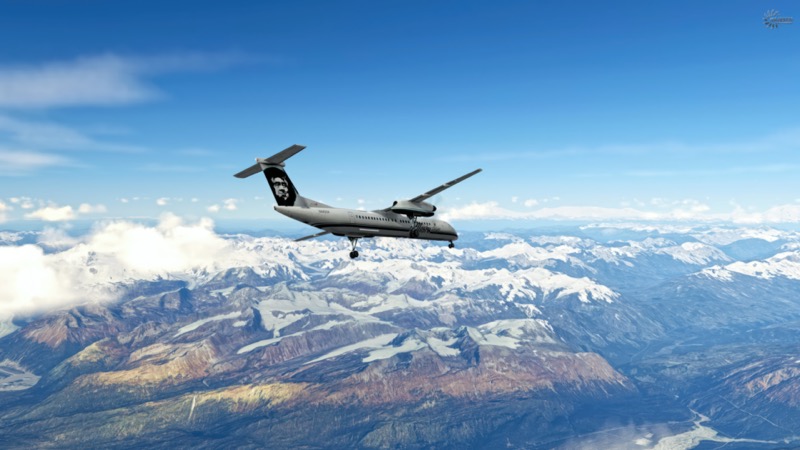 Official Trailer
Below is the official trailer video for version 5 of Prepar3D (P3Dv5).
Official Changelog Announcement
Below is the official changelog announcement from Lockheed Martin.
Fixes and Improvements

Improved application background thread performance.
Three additional backend flight plan GPS systems can now be integrated into aircraft allowing for staging, secondary, and offset flight plan systems.
Fixed startup crash that could occur in some cases with MSAA and Enhanced Atmospherics active.
Fixed crash when calling SimConnect BeginVideoStream.
Fixed issue that could cause Scaleform aircraft panels to flicker in some cases.
Fixed issue where shared cockpit could get into a bad simulation state after resetting.
Fixed issue preventing render to texture views from drawing in HTML5 panels.
Fixed identification of final approach fix at flight plan load time.
Fixed "Turn to Fix" to not generate a turning waypoint when turn is negligible.
Fixed segment generation to include "final" legs that precede the final approach fix.
Waypoints created by ident and through visual runway extension approaches now display their names in the GPS map.
Adding and deleting waypoints no longer clears existing procedures and flight plan data and no longer makes active procedures inactive.
Added FlightPlanNewDepartureTransitionToFlightPlan GPS var to connect departures to subsequent waypoints/arrivals/approaches.
Fixed procedure connection ordering when chaining departures, waypoints, arrivals, and approaches.
Added GPS vars to reload procedures.
Fixed issue where arrival and departure "IsLoaded" flag was not being synced in shared cockpit.
Procedure legs can now be added and removed by ident.
Added capability to direct-to a specific leg in a procedure. List of bypassed legs can also be retrieved.
Adding a new waypoint now automatically creates a flight plan instead of needing to create a direct to waypoint first.
Runways are now independently selectable alongside transitions for departures.
Distance and bearing is now calculated for initial procedure legs.
Departure runways marked 'B' will now display all corresponding runways for departures.
Procedures can now be loaded without requiring transitions or runways to be selected and departure runways can be selected without requiring a SID.
Fixed issue where Visual Runway Extension Approaches could have incorrect runway numbers at add-on airports.
Fixed issue where Scaleform and HTML5 VarGet calls would not work on Unicode strings with A:Vars.
GPS now handles proper hold entries (Direct, Teardrop, or Parallel) depending on the approaching course relative to the holding pattern. DME also correctly displays distance from the hold fix.
Hoist can now be fully retracted with no load attached.
Fixed issue where rope could appear detached from the object in some cases.
Added configuration options for hoist rope length, weight, radius, and color.
Added configuration options for tow plane rope radius and color.
Fixed crash that could occur on scenario reset if map was opened.
Fixed issue where scenario would not start paused if traffic was enabled.
Fixed issue causing undocked 3D windows to draw on top of undocked panels after task switch in full screen mode.
Fixed issue where window and panel sizes and positions could be incorrect when loading a scenario in a different full screen state than when it was saved.
Fixed issue preventing Ace tool from properly displaying error messages.
Fixed issue causing Ace tool to crash if no gauge root element was present.
Fixed issue causing panels docked in secondary views to revert to main window on load.
Fixed issue causing panels to open in wrong window after docking to a different view.
Fixed issue causing docked panels to revert position to top-left corner on load and when initially docked.
Improved view clamping behavior of docked views.
Added GPS var to ghost "step-down" fixes on MFD approach displays.
Enhanced GPS Holding logic for progressing about the segmented points.
Added GPS var to add initial waypoint in departure originating from center of airport.
Fixed GPS Holding procedures for Direct Entry scenarios.
Updated application exit prompts.
Launch bar auto-retract based on throttle position can now be disabled.
Fixed issue where adding a waypoint would clear the currently active procedure waypoint in the GPS.
Fixed issue where adding more than one waypoint or deleting a waypoint if there was more than one currently loaded would always trigger a waypoint activation.
Fixed GPS Holding procedures to limit outbound leg distance if specified
Added new direct-to GPS vars to set current waypoint in flight plan without clearing existing procedures.
Added GPS vars to retrieve list of any bypassed waypoints and procedure legs when direct-to is set on flight plan.
Fixed issue where 3D windows docked within a floating 3D window would not open inside their parent window when loading a scenario.
Holding pattern entry inbound leg now tracks the course rather than flying direct to the hold fix.
Added GPS vars to add airways to flight plan by defining entry and exit points.
Fixed issue causing additional background work to occur when no library objects were present.
Maximized state of windows is now saved to scenarios.
Fixed issue that could cause aircraft to appear above the ground at various add-on airports.
Fixed issue preventing flight plan procedures from correctly transitioning when added out of order.
Flight plan waypoints now generated an internal unique ID that can be queried through GPS vars.
Primary flight plan can now be hidden in the GPS map.
Fixed case where waypoint names would only draw on map if there were more than one in the flight plan.
Fixed case where departure waypoint names would only draw on map if a flight plan waypoint was loaded.
Added Tacan support for setting X-Y band on standby tuner.
Fixed memory leak with graphics resources.
Fixed issue causing material lookup errors if variables were used that weren't supported (i.e. EmissiveScale on a general material).
GPS now supports inputting an intercept course to a direct-to waypoint and canceling intercept course before execution.
Fixed bug where canceling out of the scenario edit screen for the first time would cause a full reload and set the current time incorrectly.
Fixed bug where the IgnoreLowResolutionWarning config setting was not respected.
Added "DirectFrom" GPS vars allowing for waypoint/procedure point to be set as the initial point in a flight plan with the subsequent point being activated.
Added recordable flags to effects created through SimConnect.
Fixed crash when opening multiplayer chat while using the AutoStart config option.
Added picking support for VC views using an orthographic projection.
Fixed screen flashing issue caused by on screen text in some cases.
Improved HMD calibration.
Updated tracker visualization to show current and saved tracker offsets.
Added VR setting for which class of tracked device to use as the origin.
World object portals are now hidden in non VR views.
Fixed base specular color issues with general material.
Added support for text version of KEY_MARKER_SOUND_SET event to be consistent with other audio panel sound set events.
Missed approach segments can now have their own color set in the map gauge.
Fixed issue where focal points would not render correctly in VR if they also rendered into a non-VR views.
Various improvements and optimizations to network traffic handling.
Fixed multiplayer issues that could cause disconnects with large amounts of network traffic.
Added VR setting to auto-restore tracked origin.
Added UV flipping support to panel.cfg texture entries.
Fixed bug causing hangs when using SwapChainUseWaitableObject=1 config setting.
Discontinuities can now be set in flight plans in GPS gauges.
Allow texture axis flipping for RTT Texture elements via XML Texture element.
Leading '0's are now added to runway numbers for procedure points.
Discontinuities are now generated for manual sequence points in flight plans.
5nm offset point is no longer generated at the beginning of VECTORS approach transitions.
Fixed crash that could occur when having autogen building density set to extremely dense.

Fixes and Improvements (Professional Plus Only)

Fixed bug where DIS relative timestamp would not be set.
Fixed issue where DIS PDU's could be sent with the same location and dead reckoning values more than once.
Fixed issue where articulated parts would effect heartbeat rate when disabled.
SimObjects now incorporate their simulation time when calculating DIS relative timestamps.
Dead reckoning now uses sim-time rather than frame time when determining if threshold have been exceeded reducing heartbeat frequency
Fixed bug where entity state PDU would broadcast before the position had been set.
Fixed bug where entity state PDU would heartbeat based on dead reckoning thresholds before it had simulated or broadcast a PDU.
Added additional checks to promote PDU staggering.
Added ground speed check to prevent acceleration from broadcasting while stopped (i.e. parking brake set).
Added check to try and prevent broadcasting oscillating bank velocities for AI aircraft flying straight and level.
Reduce dead reckoning thresholds for objects turning on the ground.
Added mirror texture support for Varjo HMDs showing XR camera pass through on screen.
Added custom origin HMD offset to Varjo interface.
Fixed a bug with custom origin breaking AR camera overlays in OpenVR.
Fixed Varjo settings load and calibration issues in some cases.
Added auto-calibrate to Varjo tracking inititialization to fix issue where the HMD starts with an odd offset above the cockpit.

Prepar3D Content

Fixes and Improvements

Active arrivals and departures now draw by default in the p3dgps gauge.
Procedures are now set to transition to each other as well as waypoints when applicable by default in the p3dgps gauge.
Arrivals and Departures can be activated when loaded similar to Approaches in the p3dgps gauge.
Fixed issue preventing instance names from working in the Focal SWF file with scenario variables.

Prepar3D SDK

Fixes and Improvements

Fixed various issues with the CGaugeSample.
Platforms can now be flagged to apply or disable curvature during elevation queries.
Added additional details to PBR documentation.
Added PDK radio interface with multiple audio panel support and multiplayer synchronization support.
Added PDK function to flag custom packets as guaranteed/not guaranteed.
Fixed issue where multi-materials with missing sub-materials would incorrectly export.
Is the Upgrade Free?
In a display of continued dedication to their loyal user base, Lockheed Martin has orchestrated the rollout of Prepar3D v5.4 (5.4.9.28482) in such a way that existing license holders of the Prepar3D v5 simulator will not have to spend a single penny more to enjoy the extensive new features and improvements that have been introduced.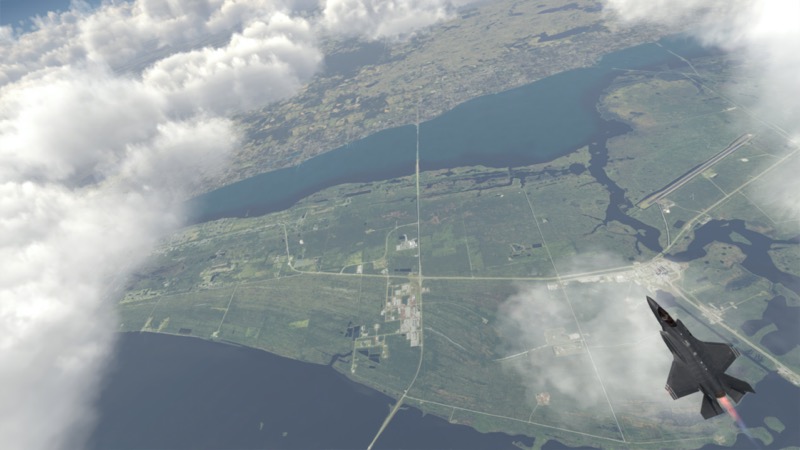 In fact, the transition to this newer version couldn't be more seamless. Users simply need to log in to their existing account on the official Prepar3D website (https://www.prepar3d.com/), navigate to the "Purchased Downloads" section, and proceed to download the v5.4 update.
In the sphere of flight simulation, regular improvements and bug fixes are crucial for maintaining a realistic and immersive user experience. Lockheed Martin's update strategy for Prepar3D v5.4 ensures that the users' interaction with the software remains as intuitive as ever, while simultaneously elevating the realism and performance of the simulation.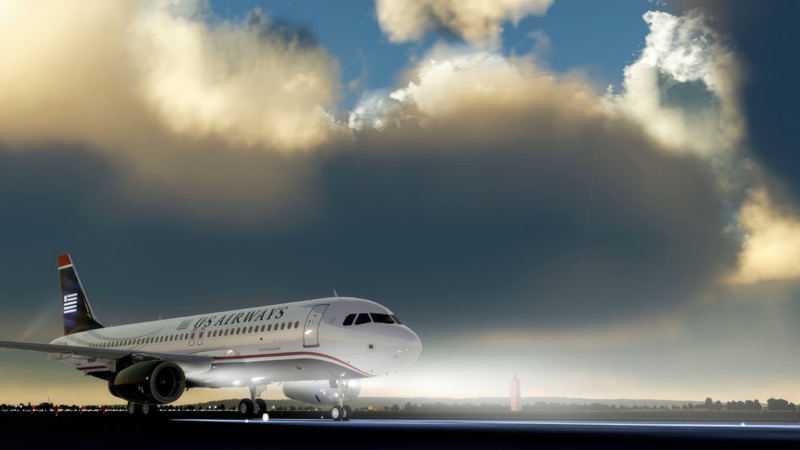 It is, however, imperative to note that this update may necessitate reactivation of your product. This is expected to be a smooth process for users with a stable internet connection and without any significant hardware modifications since the last installation.
The Prepar3D v5.4 update appears to be a significant stride towards a more immersive and smoother flight simulation experience, and the fact that it comes at no additional cost to existing Prepar3D v5 license holders certainly makes it all the more enticing.
Please be mindful of the fact that compatibility of third-party add-ons with this update is contingent upon individual developers. Reach out to them directly with any compatibility queries.
Add-ons & Mods
Prepar3D v5.4 brings noteworthy advancements to the flight simulator, adding even more scope for third-party modifications. Flight simulation enthusiasts will find a wide array of Prepar3D add-ons available on Fly Away Simulation's file library. From detailed scenery packs that add life and vibrance to your virtual world, to intricate aircraft models that heighten realism, these add-ons provide extensive customization options.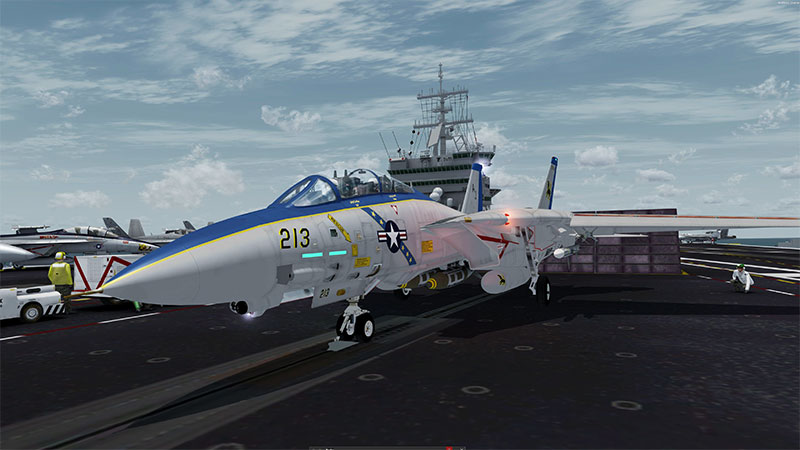 The Fly Away Simulation library is brimming with modifications for your Prepar3D experience. It's noteworthy that the majority of add-ons developed for Microsoft Flight Simulator X (FSX) maintain compatibility with Prepar3D, vastly increasing the available selection.
Given the nature of the v5.4 update, certain add-ons may require upgrades from developers to ensure seamless compatibility. It's recommended to reach out to respective third-party developers for any compatibility inquiries. In essence, Prepar3D v5.4, complemented by the diverse range of add-ons, promises a more immersive and customizable flight simulation experience.
How Does It Compare to Microsoft Flight Simulator?
As we dive into the extensive changelog for Prepar3D v5.4, it's crucial to make a comparative analysis to its chief rival in the field: the latest iteration of Microsoft Flight Simulator. Both platforms strive to provide enthusiasts with a realistic, immersive flight experience. Yet, the distinguishing aspects lie in the details of their individual enhancements, which determine their respective appeal to different user groups.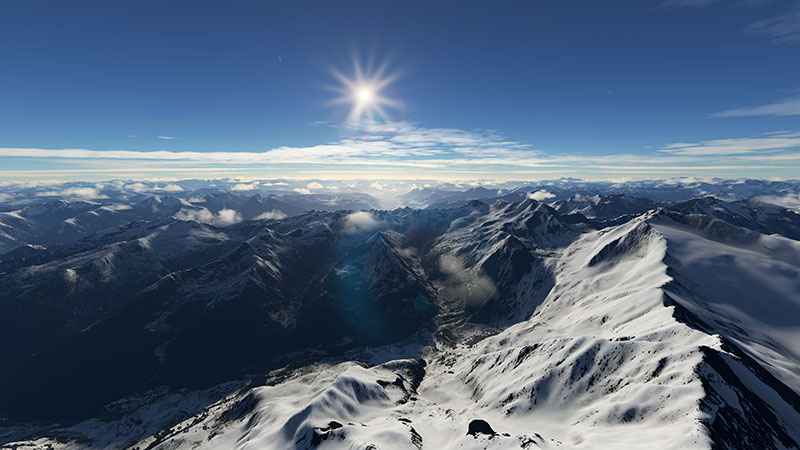 Prepar3D v5.4 brings a multitude of performance, stability, and usability improvements. A key one is the enhancement in background thread performance, which signifies faster loading times and smoother operation. In contrast, Microsoft Flight Simulator's last update focused more on visual fidelity and real-world accuracy in scenery generation.
Another noteworthy enhancement in Prepar3D v5.4 involves the GPS and flight planning systems. With the inclusion of three additional backend flight plan GPS systems, there's greater flexibility for add-on developers. This surpasses Microsoft Flight Simulator's current feature set in the same area, providing a more nuanced control to the developer community. Prepar3D's updates also highlight its dedication to a better simulation experience with the resolution of multiple bugs identified by the community.
For those using virtual reality (VR), the release of Prepar3D v5.4 is a step forward. VR fixes and improvements promise a more intuitive setup and user-friendly calibration, aiding the immersion of the user into the virtual flight space. While Microsoft Flight Simulator's VR experience is also commendable, the Prepar3D update shows a more focused approach to refining this aspect.
From the technical perspective, Prepar3D's Client installer is required for most of the present fixes. Although the Content, Scenery, and SDK installers are optional, their usage might enhance certain areas of the simulation. In comparison, Microsoft Flight Simulator adopts a more unified approach, delivering updates via a single package.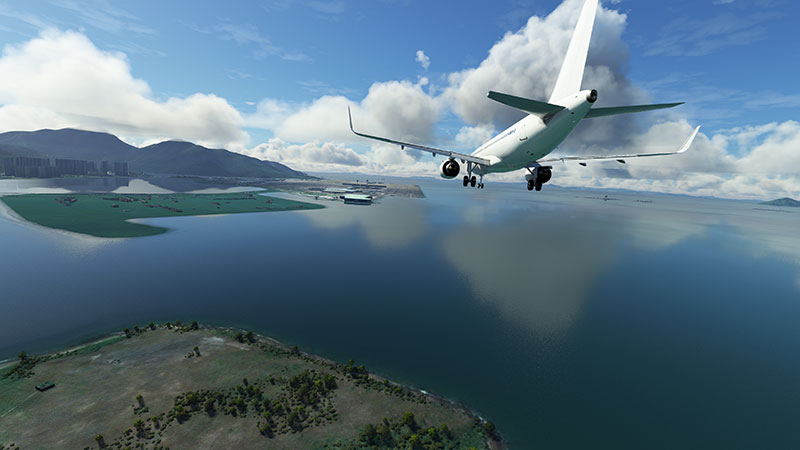 Ultimately, the choice between staying with Prepar3D or jumping to Microsoft Flight Simulator lies in the hands of the user. If you appreciate a more community-driven, developer-friendly environment with robust GPS and VR systems, Prepar3D v5.4 is a compelling choice. Yet, if visual enhancements and real-world scenery accuracy are your top priorities, Microsoft Flight Simulator may be the way to go.  If you're an MSFS user and after freeware mods, please visit our section here.
Have you Used This New Version?
If you're a flight simulation enthusiast, chances are you've heard about the latest release of Prepar3D v5.4 (5.4.9.28482). Now, we're curious to hear from our community about their experiences with this latest update. Have you had the chance to download and engage with this new release? We're eager to hear your insights.
The upgrade to Prepar3D v5.4 promised a host of performance, stability, and usability improvements. For instance, the enhanced background thread performance should have allowed for a smoother user experience. Have you noticed these improvements in your simulation experiences? We want to know!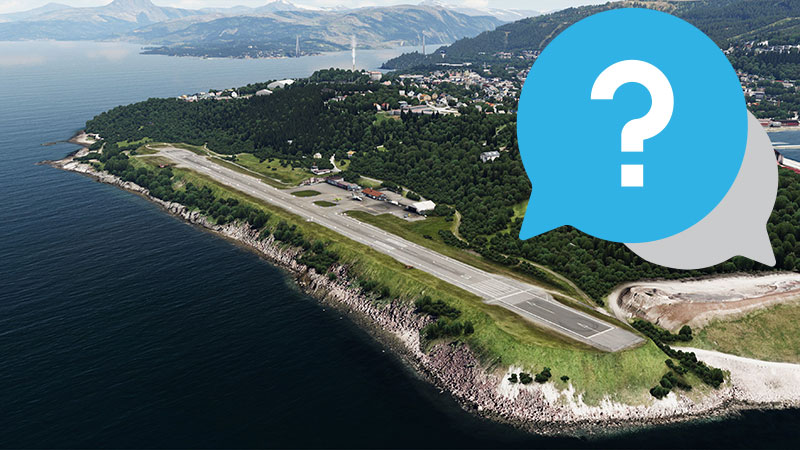 Of particular interest is your experience with the GPS and flight planning systems, which have been upgraded to provide more control and flexibility for add-on developers. For those who've tried it, how has this update affected your experience? Does it offer better integration with your preferred add-ons and modifications, or have you encountered compatibility issues?
We're also curious about your thoughts on the VR fixes and improvements. Prepar3D v5.4 aimed to make VR setup and calibration more user-friendly - has it lived up to this promise in your experience?
Comparing this new update with Microsoft Flight Simulator (MSFS) 2020 release might provide insightful feedback. Does it compare favorably, or are there areas where MSFS 2020 still has the edge?
If there's one thing we're sure of, it's that our community is passionate about their flight sims, and no detail is too small to escape your notice. If you could influence the development team working on the next update, what would you suggest? What enhancements or changes would you like to see in future updates?
We also understand that the transition to a new version can come with its own set of challenges. If you've encountered any hitches, we'd like to hear about those too. The more feedback we gather, the better we can serve our community.
Your experiences and feedback are invaluable to us. They help us understand what's working well and where improvements are needed. So please, share your thoughts with us. Are you happy with Prepar3D v5.4? We're all ears!
Post in the comments section below!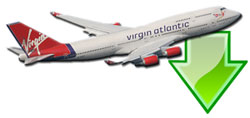 Don't forget... We have a huge selection (over 24,000 files) of free mods and add-ons for MSFS, FSX, P3D & X-Plane in the file library. Files include aircraft, scenery, and utilities All are free-to-download and use - you don't even need to register. Browse on down to the file library here.