As one of the most well-respected flight simulators out there, P3D has long been one of the most exciting to use. However, it's a simulator that regularly gets updated and improve to further satisfy user demand. The latest release for P3D, version 3.4, is here. This latest update brings a gluttony of new changes to the table. It also introduces some exciting new features from rendering changes to new SDK management tools.
If you like to use P3D then you should have no problem using the new update. It further improves what is already an exemplary simulator.

What's New?
In this mod, you can finally expect to have access for Oculus Rift 1.7 and HTC Vive. This is BIG. It's a major part of the virtual world to have VR access and this will only seek to further the experience for everyone. It also introduces fresh new navigation visuals to the UI. This includes new work on facilities, airspace, user and AI overlays into the 3D world.
Scaleform gauges are now included which support multi-touch usage. Alongside this, we get Avatar support for weaponry. Now you can fire and aim guns – this is a long-term aim for the simulator so it's a big improvement.
Also, we're getting access to new Cinematographer control modes. This enables high fidelity camera controls which go the distance. With new control events to help rotate cameras without irritating snapping back and centring, too, you should find it easier to fly at your own orientation.
Best of all, new control inputs are included. Now you can switch between Raw and Direct input systems. But that isn't all this new update brings to the table. It makes massive changes and fixes, rendering improvements, SimDirector changes, multiplayer additions, DIS and SDK updates and more.
Brilliant New Bug Fixes
This is the perfect solution for anyone who wishes to enjoy a much more refined P3D experience. For example, this improves issues where gauges would be prevented from handling successive mouse clicks.
Your ATC panel has been changed to always be on top of other panels, also. With mission time panels now supporting negative numbers, also, these adjustments are worth having. Many small issues are adjusted, such as;
Expanded .fxml documentation in the Learning Centre.
Scenery items added now prevent negative layer ordering.
Provides key commands to the ADF standby frequency.
New maximum zoom levels.
Far more robust system for handling errors with better detail.
Fixed numerous crashes, such as docked views being clicked causing crashes.
Scenery which has been added using an add-on will default on the top layer.
Controller triggers can now be used to fire guns.
Scaleform panels now don't pass key events to the main application.
Stronger general control support for everything from throttle and rudder management to camera adjustment and selecting views.
Drag-to-select has been improved for multiple weather stations being modified via global weather settings.
Issues revolving the avatar rendering when using HIdeUserAvatar was set in the camera. Incorrect items can also no longer be activated when using the keyboard now.
X-Grip input issue are improved and removed from the scene.
Fixed the big in both Fuel and Payload UI systems whereby centre of gravity would be displayed in the wrong location.
Fixed numerous typos and mistakes on most screens.
Remove various start-up crashes if ShadersHLSL path was invalid.
Child views within view groups are now capable of being closed.
ATC windows no longer process key inputs when the menu is focused.
Bug fixes also prevent vehicles from receiving mouse yoke values when using mouse look.
And much more!
Rendering Improvements
Another major factor of this mod has been the introduction of the new rendering and performance features. For one, screenshots can now be saved outside in various formats such as JPEG/PNG/BMP/TIFF.
Also, added support for network video streaming is included, alongside support for alpha blending when using custom zbias rendering.
Adjustments to the overall fixes and performance include;
Fixed the major issues whereby changing texture resolutions wouldn't cause reloading to occur.
Removed bugs that caused add-on scenery to appear to look dull during certain times.
Fixed precision errors when using certain LLA conversions.
Fixed visual and performance-based problems with aircraft skid marks.
Fixed bugs with bloom properties not carrying themselves accordingly.
Also sorted problems with beacon sprites not rendering accordingly.
Likewise, the axis indicator has been made red to make it easier viewed at all times.
Better stability when using ultra water has been included, too.
Added OpenCL support to the ultra water to make sure it works better on AMD cards.
Official Promo Video (Original Version)
SimDirector Changes
Making use of the Virtual Instructor system has just been made easier, for one. This introduces camera objects and user virtual cockpits which can be previewed when editing. Also, this has seen the introduction of PlacementObject, SetObjectPlacementAction and ChangeObjectPlacementAction. Each action provides an excellent new feature for easier reposition, alignment and orientation of objects for advanced waypoint following etc.
Also, new additions include the introduction of Activate/Deactivate all selected objects using the Context menu.
Fire off actions when objects reach certain waypoints, or finished within a waypoint listing provided.
New mappable objects have been included to position and re-position various objects.
Added a new ability to set Prepar3Ds default scenario to your edited scenario.
Also, this introduces various new improvements also;
Various bug fixes have been improved to help with mis-alignment, text field management and object rotation when attached to other objects. These helpful changes and additions will help the whole process of direction.
Also, new changes are included which help new panels to be created during validation.
Memory leaks have been halted when you use any Scaleform objects, camera objects or focal points.
Bugs involved object ID, camera direction and display unit changing has been altered and removed accordingly.
Objects can now be grabbed and added into groups.
New added objects can now be positioned relative to their attached object.
Removed 'Fatal Error Occurred' crashes on start-up which was a common occurrence on certain configurations.
Fixed bugs involving waypoints, waypoint models, changing of elevation on waypoint objects and waypoint listing changing causing problems when altitude is set to AGL.
Better waypoint rendering of lists.
Stronger, faster and more accurate error reporting.
Removed unselected focal points from rendering in Virtual Director.
Opening of undocked panels will now close when entering SimDirector.
And much more!
Multiplayer Changes
This introduces some useful new multiplayer features, including avatars which can now be attached to scenario entities. Avatars can also be damaged by weapons when in multiplayer mode.
Also, new changes have been introduced in the first person avatar animation. These now update online. Also, crashes have been fixed to make sure they no longer occur when using weapons online.
Multiplayer options can now be saved, too, which is an excellent touch.
New aircraft carrier elevators work online, also.
Bugs have been removed that made vehicle control to not transfer correctly, or for cameras not to be removed from the right listing when exiting online during attachment to another vehicle.
Multi-Channel Changes
In the new multi-channel changes, you can see various improvements in how remote entity attachments work.
Also, a crash has been adjusted when joining a multiplayer session when using an aircraft with one COM radio.
Crashes are reduced when changing view groups, also.
Fixed bugs where users would respawn at the location of a crash when using Multi-channel. Also stops hosts starting at 90% throttle when on the ground. Looks to stop field of view being saved out into the scenario file as well for easier future usage.
More robust error messaging allows for you to find a much simpler route to the problem.
Better, faster and strong synchronization with avatar visibility and animations.
SDK Updates
This exposes world space-based ray tracing using the PDK instead.
Now, screenshots can be captured using SimConnect.
New Event Service is included to the PDK, enabling for generic call-backs to be registered as a chain event.
Added new Custom Object Rendering.
New PDK sample showing custom rendering light is available.
Added in base multiplayer and SimOperator sample scenarios.
Network video streaming of views via SimConnect are included.
Also comes with Lua scripting which is now supported on Modeldef.xml.
Major fixes also include;
Bug fixes where the wrong application version would be returned.
Rendering and control functionality improved.
New program variables introduced for various camera functions.
Bugs removed that included camera distortion and incorrect field of view values.
Full operation in conjunction with 3DSMax 2017.
Various typos in documents caught and repaired.
Updated iSimObject documentation with a list of samples.
Scaleform keyboard support included for better punctuation and modifiers.
POV hats would not return -1 when using the MapInputEventToClientEvent function. Also corrected bug that causes Render to Texture views to activate when using SetCameraDefinition PDK.
Updated all pertinent samples to .NET 4.6.
This also includes fresh new content and scenery included into the Twentynine Palms, Randolf AFB and Iwakuni airports. Crack and spikes in Northern Alaska were adjusted, also. New smoke effects were included, as well, which adds another layer of depth to the overall atmosphere.
Want to see the full change list? Check it out here. But visit the main P3D website here to purchase and view more information.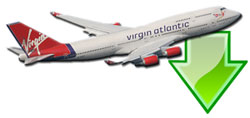 Don't forget... We have a huge selection (over 24,000 files) of free mods and add-ons for MSFS, FSX, P3D & X-Plane in the file library. Files include aircraft, scenery, and utilities All are free-to-download and use - you don't even need to register. Browse on down to the file library here.