In the dynamic world of flight simulation, few announcements have been as exciting, or as unexpected, as the unveiling of Microsoft Flight Simulator 2024. Beyond being a mere upgrade or expansion of the 2020 edition, this is a brand-new addition to the long-respected Microsoft Flight Simulator series. It promises to leverage cutting-edge technologies, such as advanced machine learning and graphics, to bring us the most immersive and sophisticated flight simulation experience ever.
In this article, we will dissect Microsoft's official announcement, exploring the game-changing implications of a standalone simulator. We'll delve into the extensive range of new features and missions showcased in the teaser trailer. From search and rescue operations to VIP charter services, Microsoft is evidently broadening the scope of virtual aviation.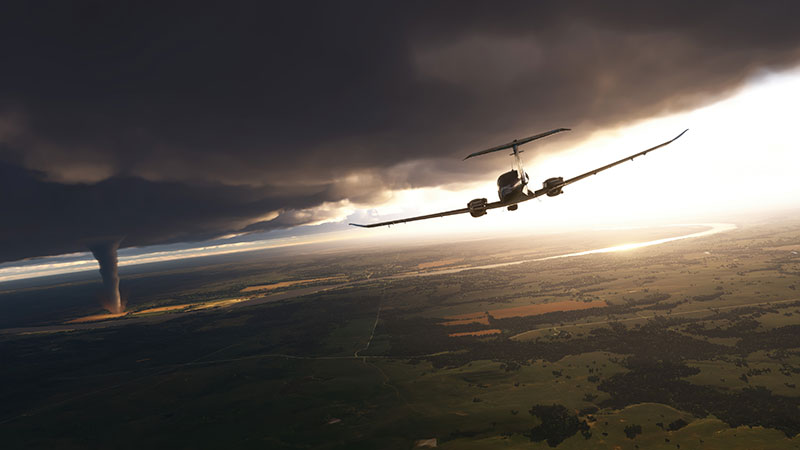 It's worth noting that all of the screenshots in this article are the official Microsoft Flight Simulator 2024 screenshots released by Microsoft, they are directly from the new WIP simulator and are official.  FS2024, MSFS2024 - who knows what we will call it!
We will reminisce about the echoes of the MSFS X: Acceleration Pack, and how Microsoft seems set to surpass this previous milestone. Lastly, we will consider the surprise among third-party developers and encourage you, our readers, to share your thoughts and expectations for this upcoming simulator.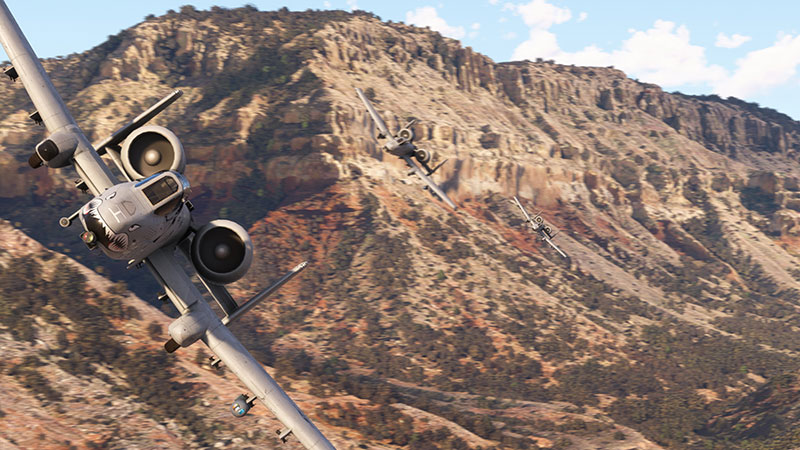 Join us as we take a closer look at the remarkable innovation that was just announced by Microsoft.
As this article is quite lengthy, please use the jump links below to jump to any sections you find more relevant to you;
June 2023 Presentation
Update: June 2023
At the FSExpo 2023, Microsoft's representatives Jorg Neumann and Sebastian Wloch revealed the exciting details of the upcoming Flight Simulator 2024.
They unveiled ambitious plans to enhance the user experience with major focus areas including simulation activities, core simulator technology, and a meticulous "Digital Twin" representation of the world.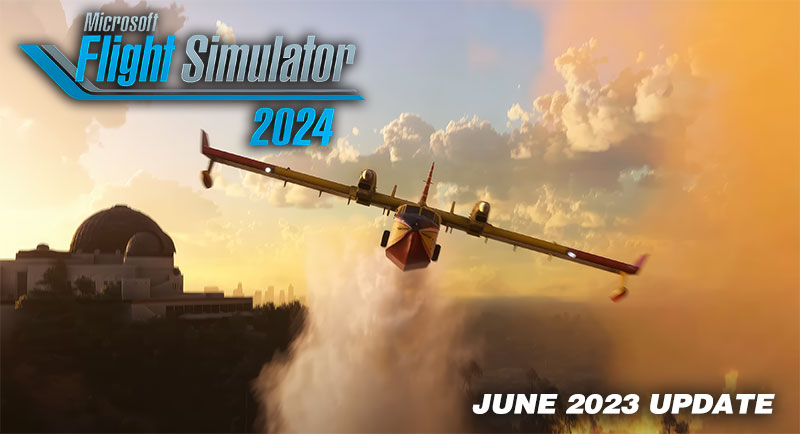 Enhanced by the latest technological features and innovative improvements, Microsoft's latest endeavor promises to take the flight simulation experience to new heights.
The highlights of the seminar also included Microsoft's commitment to making the simulator more accessible and the introduction of highly sought-after features such as advanced physics simulations and expanded aircraft systems.
The next sections delve into these exciting details to provide a comprehensive overview of what's in store with the new sim.
Simulator Size and Moving to the Cloud
One of the more substantial changes being introduced is Microsoft's approach to manage the sheer size of the simulator. In previous versions, users were required to download a significant amount of data onto their local storage to experience the full breadth of the simulator. Microsoft has recognized this challenge and is working towards a more user-friendly solution.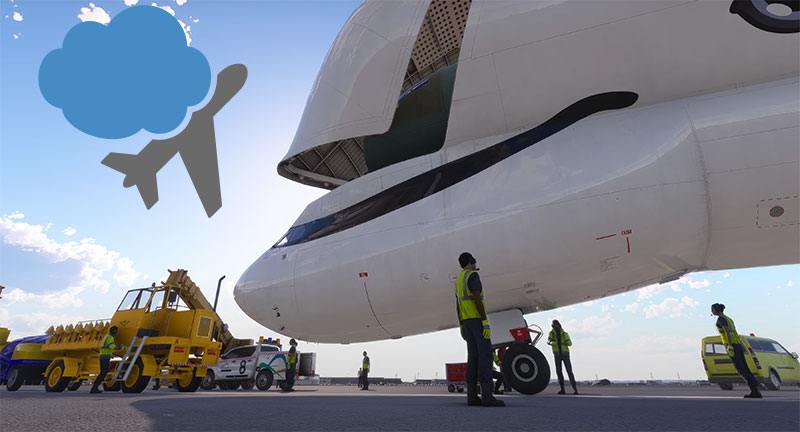 In the new platform, Microsoft aims to optimize the overall size of the simulator and migrate more data to the cloud. This move allows for on-demand streaming, alleviating the data burden on users' local storage. In a practical sense, this means users will only download specific components that they need, drastically reducing the footprint of the simulator.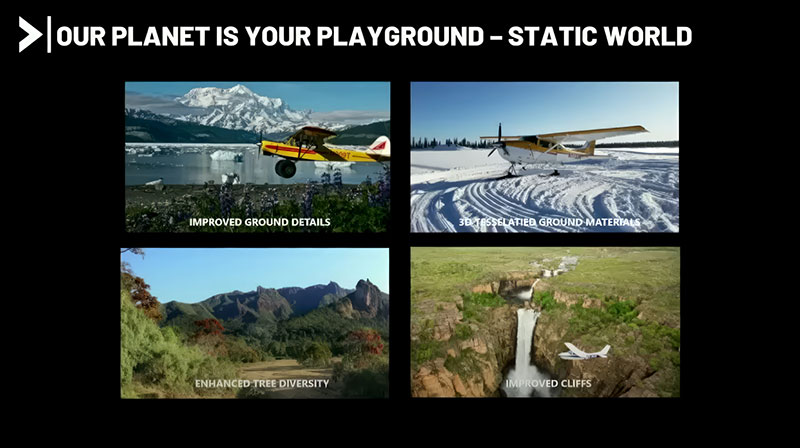 This cloud-centric approach not only optimizes the user experience but also expands the simulator's accessibility. It effectively keeps the minimal system requirements low, enabling more people to experience the world of flight simulation, even those with less powerful hardware.
In this endeavor, Microsoft has kept a keen eye on maintaining backwards compatibility and preserving existing user-generated content. The company confirmed that the community folder, a vital hub for the community's creativity and collective effort, would remain intact, fostering the thriving flight simulation community.
This shift to the cloud represents a significant advancement in how flight simulation data is managed. By harnessing the potential of cloud computing, Microsoft is paving the way for an era of flight simulation that's more accessible, manageable, and immersive than ever before.
Physics and Aerodynamics - A Challenger to X-Plane?
FS2024 is poised to leapfrog the competition in terms of physics and aerodynamics, potentially challenging X-Plane's longstanding dominance in this department. The 2024 version introduces an array of new features and improvements that leverage cutting-edge physics simulations, aiming to offer unparalleled realism in flight dynamics.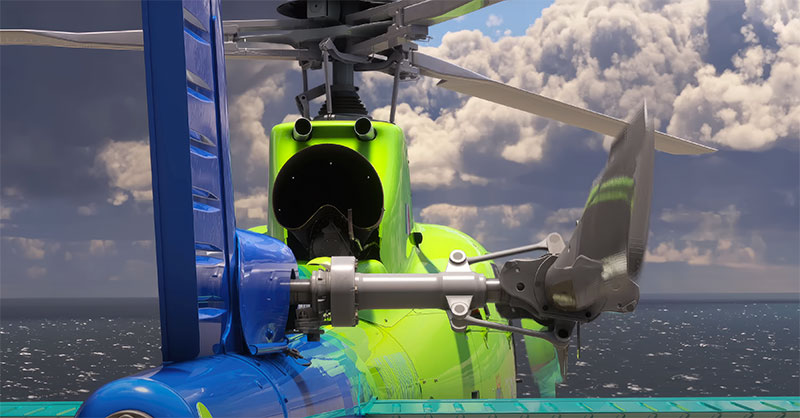 The traditional approach to flight dynamics involves a simplified set of aerodynamics calculations that may not necessarily capture the full complexity of flight. Microsoft, however, is striving to push these boundaries. By using new physics methods such as rigid and soft body simulation, and even introducing tissue and rope simulations, Microsoft is venturing into new territories of realism.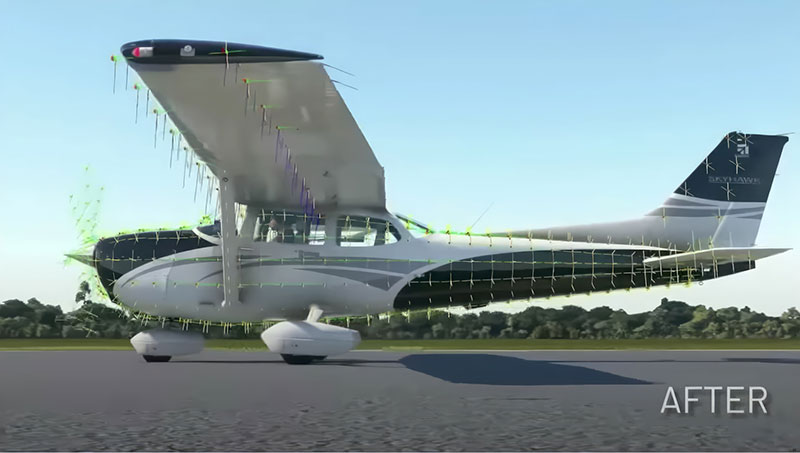 These developments not only apply to aircraft but extend to other forms of aerial objects as well. For example, Microsoft demonstrated these advances using a balloon, showing the nuances of its inflation, deflation, and flight, all governed by these new physics systems.
Across the board, aircraft systems have undergone substantial upgrades and enhancements. These include improved electrical, pneumatic, fuel, and hydraulic systems, along with dynamic wear and tear and the introduction of failures for added realism. The simulator also promises more extensive avionics systems and the inclusion of cockpit tablets as default features.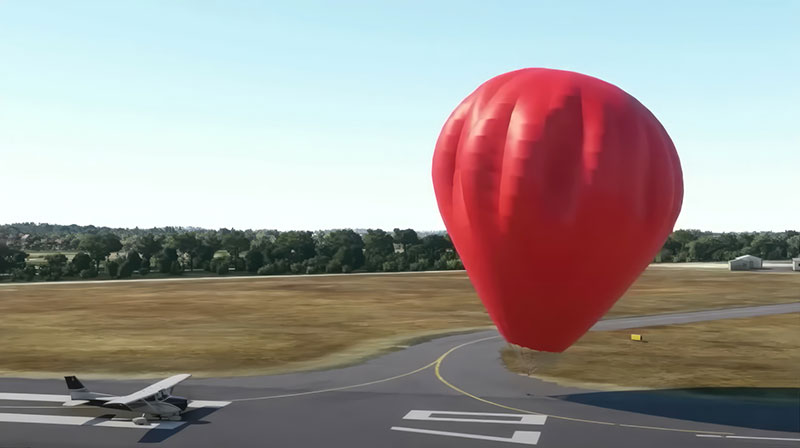 Such developments cater to the appetite for realism among sim enthusiasts, with each component contributing to a more authentic, responsive, and immersive experience.
Microsoft's steps forward in physics and aerodynamics signal a significant milestone in flight simulation. By offering a more accurate and comprehensive portrayal of flight dynamics, the upcoming simulator could position Microsoft as a strong contender against renowned platforms like X-Plane. It would be fascinating to observe how these developments reshape the landscape of flight simulation in the coming years.
Improved Terrain and New Technologies
The concept of the "Digital Twin" has been a game-changer in flight simulation, and Microsoft is keen on further enhancing this digital representation of the world. The digital twin's primary goal is to deliver a visually stunning and accurate portrayal of our planet, down to the most minute details. The technology behind this digital mirroring is innovative and ground-breaking, pushing the boundaries of what's possible in flight simulation.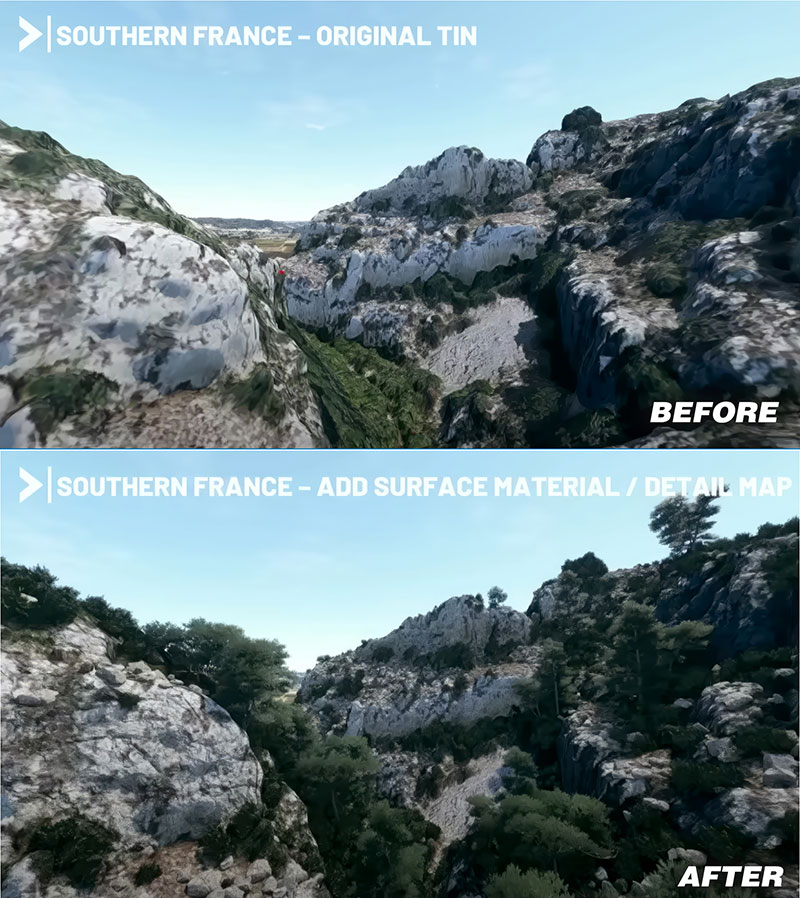 One of the key advancements in the new 2024 version lies in its approach to terrains and landscapes. Recognizing the limitations in areas lacking comprehensive data coverage, Microsoft has incorporated new low-altitude training for machine learning to generate precise representations of countryside regions. Even in the absence of photogrammetry data, Microsoft and Asobo Studios can recreate landscapes with remarkable accuracy.
The team's innovative "3D out of 2D" technology is a significant highlight. This method allows for the generation of high-resolution ground features from less-detailed, 2D data. As a result, the simulator can depict terrain with fine granularity down to 50cm. This feature is particularly useful for recreating iconic natural landmarks, such as Mount Kilimanjaro, in impressive detail, despite the lack of high-quality photogrammetry data.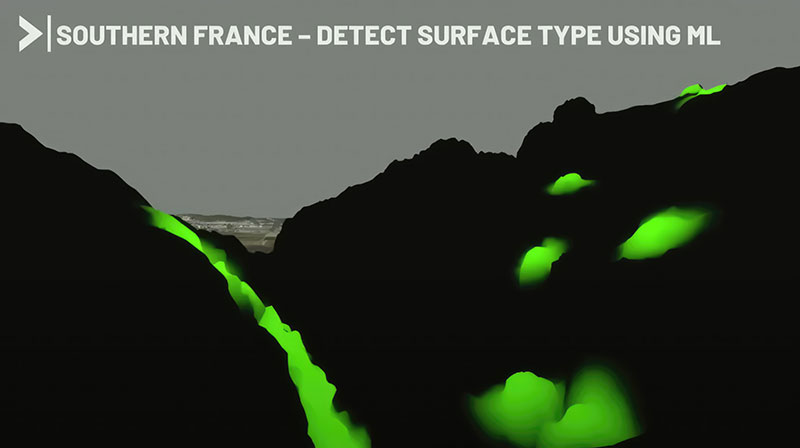 Furthermore, the simulator now comes equipped with enhanced 3D trees, more realistic ground materials, and improved cliffs, contributing to a more immersive and captivating virtual environment. The improvements in these aspects have led to the creation of an incredibly lifelike digital twin, providing users with a truly authentic flight simulation experience.
The new 2024 version is undoubtedly taking a leap forward by embracing these advanced technologies and methodologies. The commitment to offering a realistic and immersive world for pilots to explore represents Microsoft's dedication to pushing the boundaries of what is currently possible within flight simulation.
A Dynamic, Living World - We Now Have Seasons!
The world of Flight Simulator 2024 is more than just static landscapes and realistic physics. Microsoft is striving to breathe life into the digital world, capturing the dynamic essence of our planet. The addition of seasons introduces a cyclical change in the environment, enhancing the user experience and creating a more authentic atmosphere.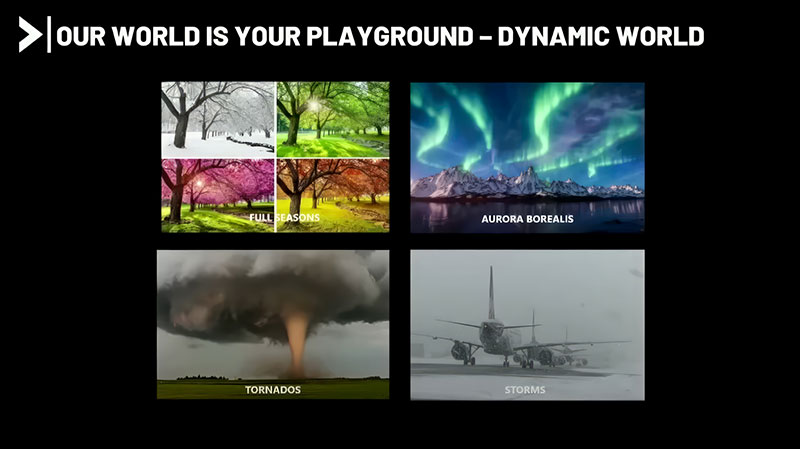 Natural phenomena like the aurora borealis, tornadoes, and storms are also being introduced, adding a layer of unpredictable excitement to the simulator. Furthermore, the virtual world now hosts migrating animals, worldwide live ship traffic (will it make the freeware AI boat and ship traffic freeware obsolete?), and improved real-time air traffic. This leap towards a living world adds a unique dimension to the simulator, making the flying experience more immersive and true to life.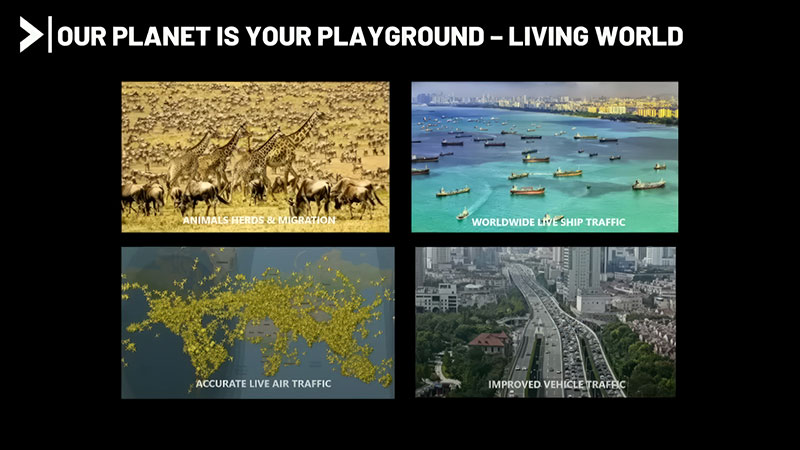 From the bustling cities to the solitary wilderness, the inclusion of these dynamic elements mirrors the complexity and beauty of the world we live in, thus making the new platform not just a simulator, but a vibrant, interactive digital universe.
New & Improved Aircraft Systems
The upcoming release will introduce a host of enhancements and upgrades across various aircraft systems. Building on their already robust simulator, Microsoft aims to bring a more comprehensive, realistic experience to virtual pilots.
Improved electrical, pneumatic, fuel, and hydraulic systems are just a few areas where users will notice substantial upgrades. This means users can anticipate a more authentic interaction with the aircraft's systems, bringing them closer to real-world aviation scenarios.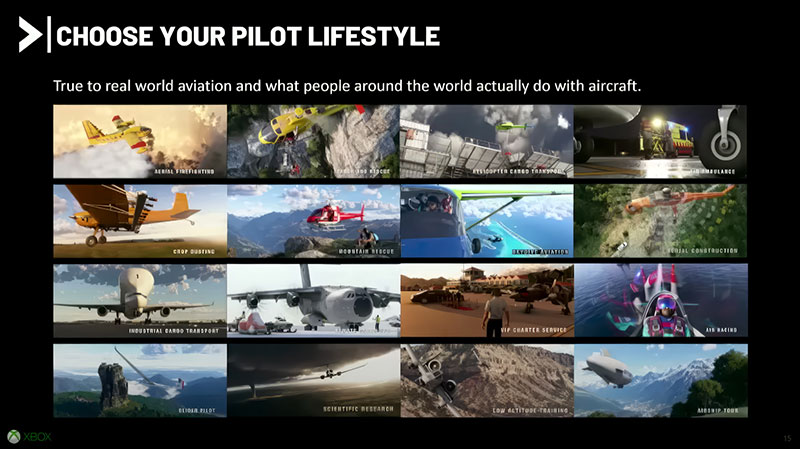 In addition, the simulator will introduce dynamic wear and tear and system failures. These elements add another layer of realism to the flight experience, challenging users to adapt and respond to unexpected situations just like real pilots.
To further enhance the in-cockpit experience, the simulator will feature expanded avionics systems and include cockpit tablets by default. These tools provide more control and navigation capabilities, echoing advancements in modern aviation technology.
With these innovations and improvements, FS2024 is set to deliver an unparalleled flight simulation experience that blurs the line between the virtual and the real.
Compatibility with Existing Freeware Add-ons
An integral part of Microsoft's flight simulators is the rich ecosystem of add-ons and modifications created by the passionate user community. Recognizing this, Microsoft has ensured that the latest version remains compatible with existing freeware add-ons. This means that users can seamlessly continue to enjoy their favorite modifications and enhancements without compatibility issues.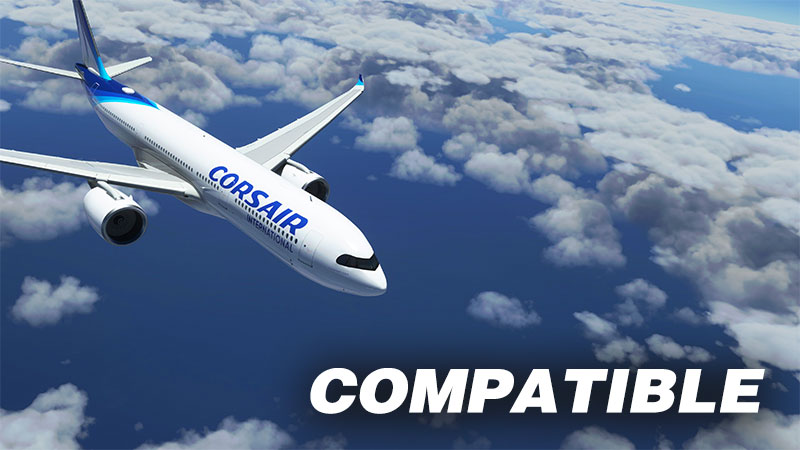 Moreover, the popular 'Community Folder', a hub for user-generated content, will stay intact. This is a clear nod towards Microsoft's commitment to maintaining the thriving culture of creativity and innovation within the flight simulator community.
New Features Summary
Here is a concise breakdown of the new features announced:
Enhanced simulation activities: The addition of real-life aviation activities and styles of flying, providing a more interactive experience for users.

Cloud-based data storage: Reducing the local storage footprint by moving more data to the cloud and enabling on-demand streaming.

Advanced physics and aerodynamics: The introduction of new physics methods and simulations, including rigid and soft body, tissue and rope simulations.

Improved Terrain: Using '3D out of 2D' technology and low-altitude training for machine learning for a more precise and detailed representation of various landscapes.

Dynamic Living World: Inclusion of different seasons, real-time air and ship traffic, migrating animals, and atmospheric phenomena like aurora borealis and storms.

Backwards Compatibility: Ensuring that existing freeware add-ons are compatible with the new version of the simulator.

Upgraded Aircraft Systems: Upgrades across all aircraft systems, including electrical, pneumatic, fuel, and hydraulic systems, plus dynamic wear and tear and failures.

Improved Avionics Systems and Cockpit Tablets: Expanded avionics systems and the inclusion of cockpit tablets as default features, providing pilots with enhanced control and navigation capabilities.
Official Presentation Video
Below you can watch the 28-minute-long official presentation video discussing the new sim and the features we've covered above in detail.
Our Thoughts and Conclusion
Microsoft's announcement has ushered in a wave of excitement and anticipation within the flight simulation community. The enhancements and innovations discussed promise a truly revolutionary product that seems poised to push the boundaries of what we've come to expect from flight simulators.
The move to cloud-based data, smaller local storage footprint, and improvements to the simulator's physical and aerodynamic model signifies Microsoft's commitment to continual improvement and innovation. Additionally, the renewed focus on creating an even more dynamic and realistic world, along with compatibility for existing freeware add-ons, indicates an appreciation for the community's desires and contributions.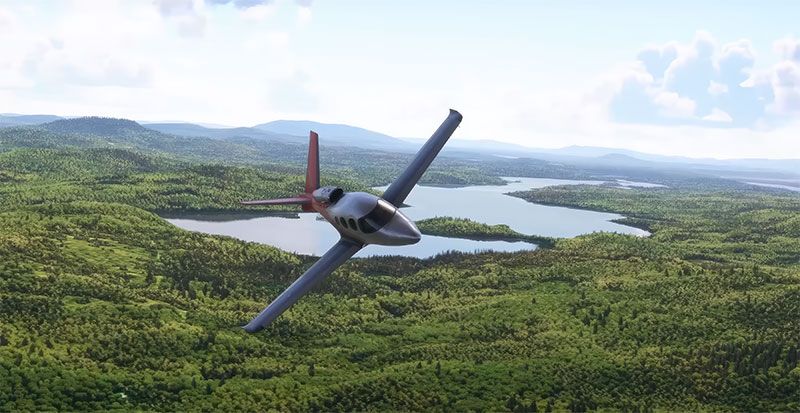 The advancements in terrain and rendering technology, combined with improved aircraft systems and the addition of exciting new features, point towards an even more immersive and realistic simulation experience. With the new 2024 version, it feels like Microsoft is not just iterating on their previous products but evolving the entire concept of what a flight simulator can be.
However, while all these advancements promise a thrilling future for flight simulation, we must reserve our final judgement until we get our hands on the finished product. As ever, the proof will be in the flying.
We invite you all to share your thoughts and comments on the upcoming Flight Simulator 2024. What features are you most excited about? Do you have any concerns? Your feedback is always greatly appreciated and helps contribute to our discussions. Let's continue the conversation in the comment section below.
Official Announcement by Microsoft
In a recent enthralling unveiling, Microsoft uncloaked the highly-anticipated Microsoft Flight Simulator 2024, touted as the next paradigm shift in aviation simulation. From aspiring aviators to seasoned flight enthusiasts, everyone has their sights set high on this state-of-the-art simulation package.
The original complete text released by Microsoft is below;
Pursue your dream of an aviation career with Microsoft Flight Simulator 2024. This brand-new simulator is designed to take advantage of the latest technologies in simulation, cloud, machine learning, graphics and gaming to create the most sophisticated, immersive and awe-inspiring flight simulator of all time. To achieve this unprecedented level of accuracy, Microsoft Flight Simulator 2024 is powered by the significantly evolved Asobo Studio engine.

Available day one on Xbox Game Pass, PC Game Pass, Xbox Cloud Gaming, Windows 10/11, and Steam. Coming 2024.

We look forward to sharing more information about Microsoft Flight Simulator 2024 in the future.
Microsoft's announcement was imbued with a promise that echoes loud and clear: "Pursue your dream of an aviation career with Microsoft Flight Simulator 2024." This pledge sends ripples of excitement through the community, with the promise of bridging the gap between reality and the virtual cockpit.
This brand-new simulator is designed to take advantage of the latest technologies in simulation, cloud, machine learning, graphics, and gaming to create the most sophisticated, immersive, and awe-inspiring flight simulator of all time.
The above quote signifies a paradigm shift in flight simulation. Let's decipher this. Firstly, the term simulation (the imitation of a situation or process) here represents the digital embodiment of real-world aviation mechanics. When combined with the cloud (a global network of servers used to store and access data over the internet), the capacity to render massive, complex environments is unlocked.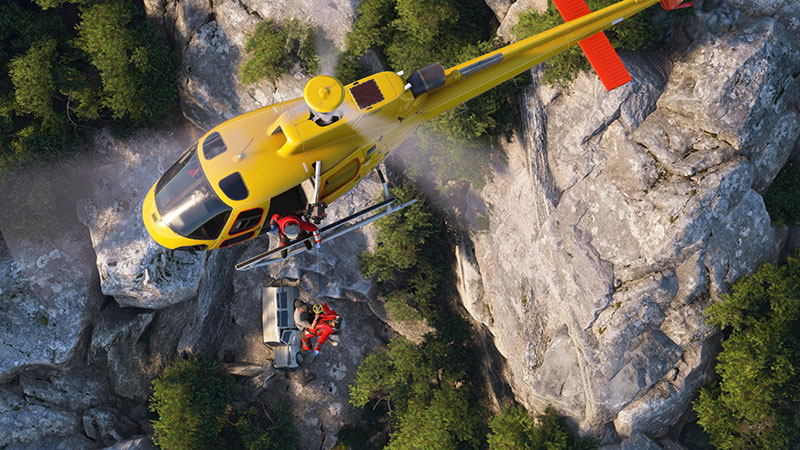 Secondly, the integration of machine learning (a type of artificial intelligence that enables software applications to become more accurate in predicting outcomes without explicit programming) paves the way for more realistic, dynamic weather conditions and AI-controlled traffic.
Lastly, advancements in graphics (the visual representation of data) and gaming (interactive entertainment experiences) technologies have been harnessed to escalate the visual fidelity and user interaction to new heights, making for a more immersive flight experience.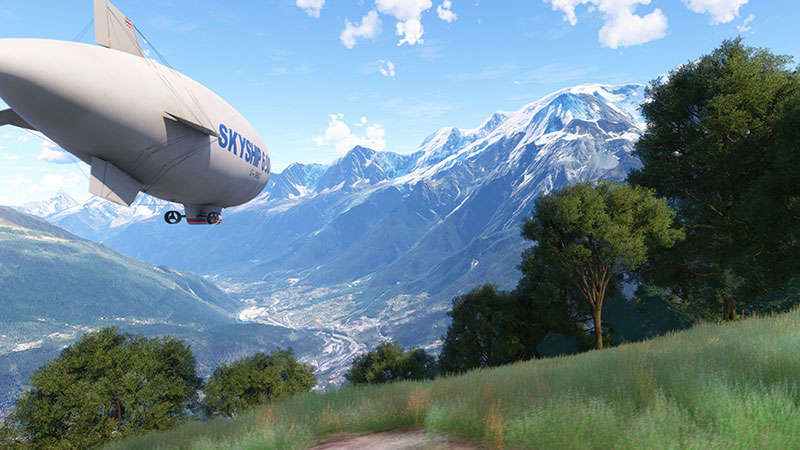 The powerhouse behind this innovation is the Asobo Studio engine, a proven name in the simulation landscape. With Microsoft's announcement, they noted,
To achieve this unprecedented level of accuracy, Microsoft Flight Simulator 2024 is powered by the significantly evolved Asobo Studio engine.
Furthermore, Microsoft underscores the accessibility of this simulator across various platforms, with a notable mention of its immediate availability on Xbox Game Pass, PC Game Pass, Xbox Cloud Gaming, Windows 10/11, and Steam. This inclusive approach to distribution is a testament to Microsoft's commitment to creating an accessible flight simulation experience for all enthusiasts, regardless of their preferred gaming platform.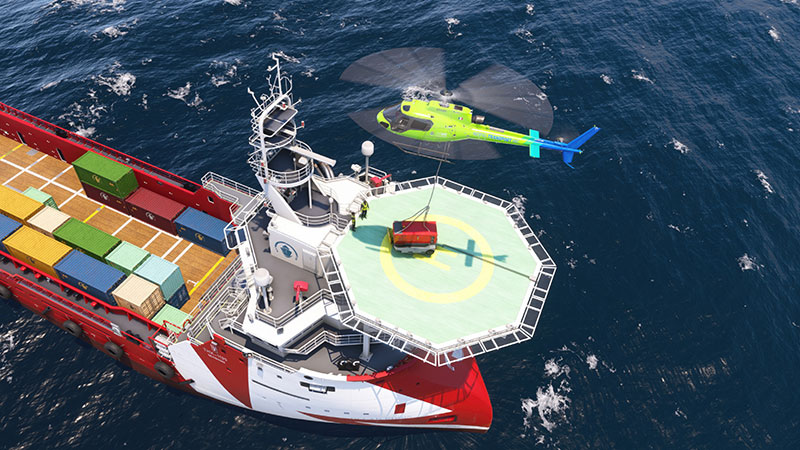 Microsoft concluded their announcement with a tantalizing hint of more to come:
We look forward to sharing more information about Microsoft Flight Simulator 2024 in the future.
This statement leaves us in eager anticipation of more nuggets of information in the months leading up to the release.
As Microsoft breaks new ground with this release, we are on the cusp of a new era in flight simulation. This isn't merely an announcement; it's a bold new direction, a manifesto of how Microsoft envisions the future of flight simulation.
Exciting times lay ahead for the flight simulation community.
Release Announcement Trailer Video
Before diving into the nitty gritty, it's worthwhile (if you haven't seen it already) to watch the official announcement trailer released by Microsoft.
This video demonstrates lots of the new features, functions, and missions coming to the sim along with some insights into graphics, dynamics, and detailing.
A New Simulator Entirely?
Given the details unveiled in the announcement, it seems that MSFS 2024 is not just a mere enhancement or expansion pack for the existing 2020 release. Rather, it is poised to be a groundbreaking, standalone entry in the esteemed Microsoft Flight Simulator series.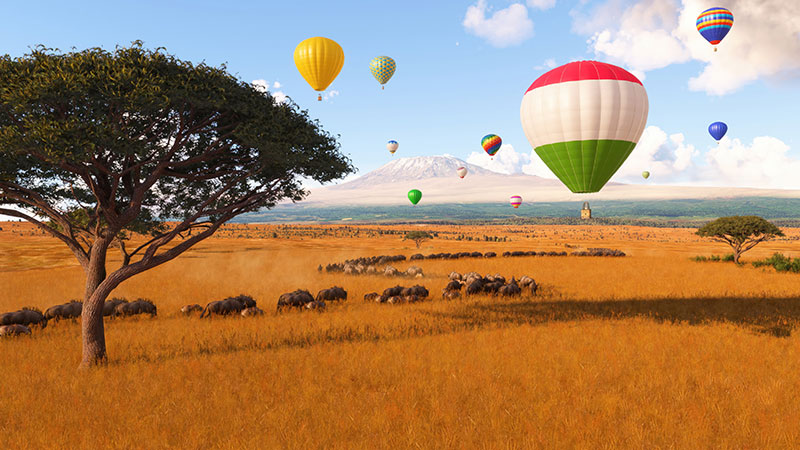 Many might question why a new standalone simulator is being released so soon after the 2020 version. Isn't it more common to see iterative updates, service packs, or at most, comprehensive DLCs? The norm has certainly been turned on its head with this announcement, raising both eyebrows and expectations.
Deciphering Microsoft's communication, one can surmise that this departure from the traditional update route stems from the desire to fully leverage recent advancements in technology. By designing an entirely new simulator, Microsoft has given themselves the freedom to incorporate cutting-edge technology, such as more advanced cloud computing and machine learning, without being constrained by the existing architectural framework of the 2020 simulator.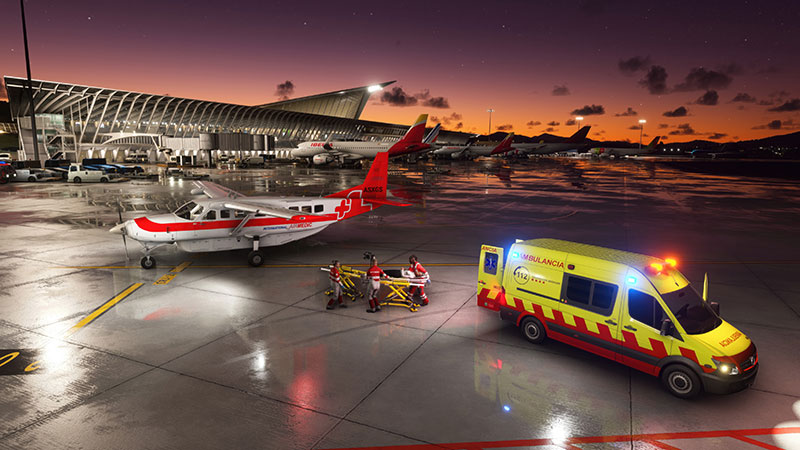 The result? A flight simulator that is capable of taking a more significant leap forward in terms of realism, immersion, and sophistication. The notion of purchasing a new license for this forthcoming simulator underscores its separation from the existing 2020 product, further indicating that this is, indeed, an entirely new beast.
With this pivotal move, Microsoft is set to redefine the boundaries of what we can expect from flight simulation. We can anticipate a virtual environment that more accurately mimics real-world aviation, creating an experience that's as close to real flying as technology currently allows.
For the flight simulation community, this announcement fuels speculation about what further enhancements this new simulator could bring, and how it will compare to its predecessors. As we await more detailed information from Microsoft, one thing is certain: this is an exciting time to be a part of the flight simulation world.
New Missions and Features
Microsoft has provided a tantalizing glimpse of what's in store for us in the upcoming release with their trailer video. The highlights, as showcased, promise a variety of new missions and features that aim to enrich the virtual pilot's experience by providing an expansive variety of aviation activities.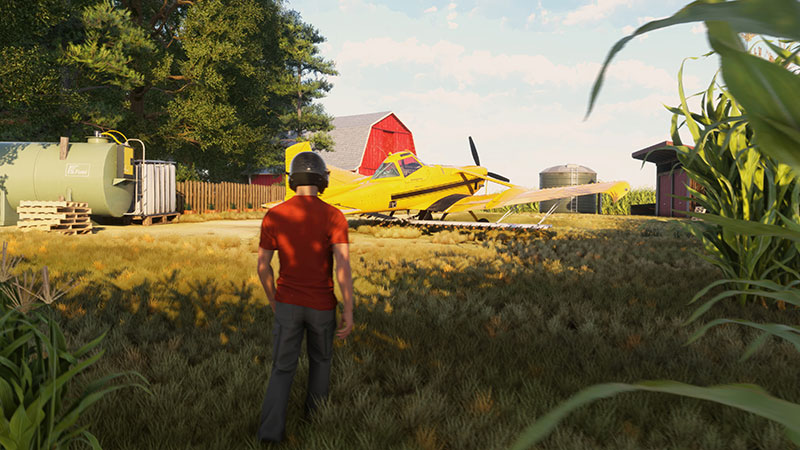 The trailer video gave us the first look at a diverse range of missions, including Search and Rescue operations and Aerial Firefighting. These missions will test pilots' skills under pressure, demanding precise navigation, pinpoint accuracy, and calm under challenging conditions. The addition of these mission types suggests a more comprehensive approach to flight simulation, incorporating elements of urgency and critical decision-making that mimic real-world flight scenarios.
The video also teased a series of cargo missions, including Helicopter Cargo Transport, Industrial Cargo Transport, and Remote Cargo Ops. These operations will challenge pilots to handle heavy loads, navigate tricky terrains, and manage complex logistics, delivering a hands-on experience of the rigors of cargo aviation.
The introduction of new, specialized flight experiences such as Air Ambulance, Agricultural Aviation, and Mountain Rescue missions are indicative of Microsoft's efforts to cover every facet of aviation, ranging from life-saving air medical services to the unique demands of agricultural spray operations and high-altitude rescues.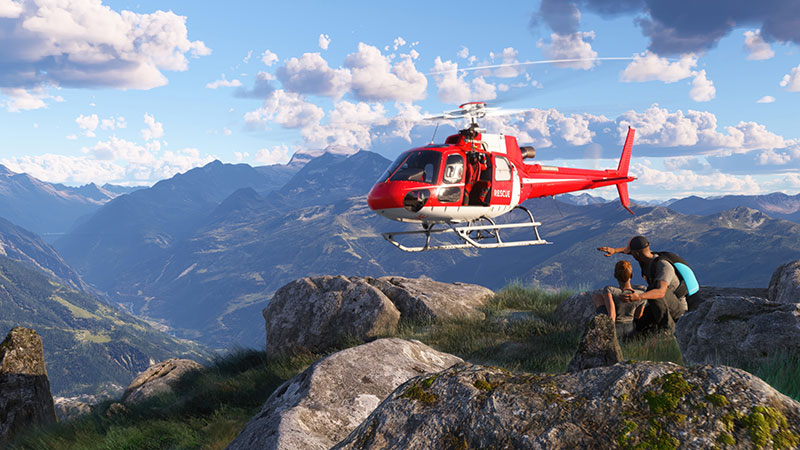 Fascinating recreational and commercial activities such as Skydive Aviation, Aerial Construction, VIP Charter Services, and Executive Transport Service not only diversify the flight experience but also add a layer of prestige and novelty. The addition of these missions signifies a move towards providing a broader representation of the aviation industry.
The trailer additionally unveiled exhilarating activities such as Air Racing, providing pilots the opportunity to test their skills against others in a competitive environment, and roles such as Glider Pilot and Scientific Research, indicating a move towards more unconventional and exploratory aviation activities.
Finally, the addition of leisurely activities like Airship Tours, Hot Air Balloon Trips, and even operating as a Hot Air Balloon Pilot reveals Microsoft's intent to offer a well-rounded experience, allowing enthusiasts to enjoy the quieter, more serene aspects of aviation.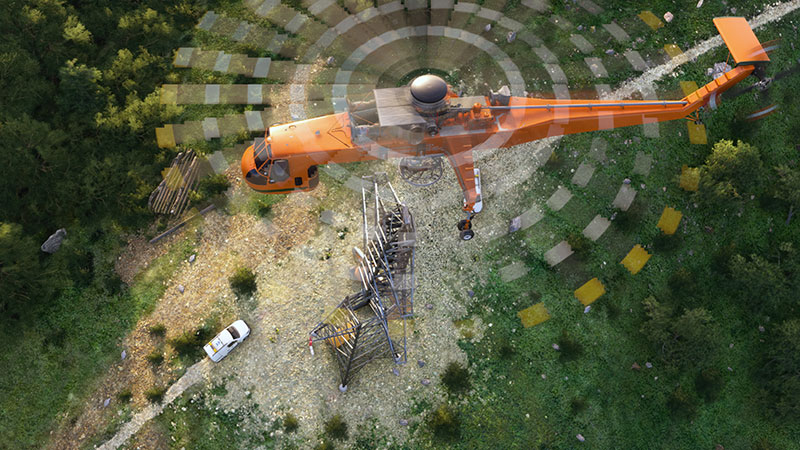 In essence, the new missions and features teased in the trailer suggest a comprehensive and diverse simulation experience. Microsoft Flight Simulator 2024 seems ready to encapsulate the entire spectrum of aviation, offering a rich, immersive, and diverse range of experiences to virtual pilots worldwide.
Reminiscent of FSX: Acceleration Pack
The features and missions teased for the new release certainly evoke a sense of nostalgia, taking us back to the days of the acclaimed Microsoft Flight Simulator X: Acceleration Pack.
It's impossible not to draw parallels between these two entries in the Microsoft Flight Simulator series. The Acceleration Pack was a revolutionary expansion for its time, introducing a range of new features and missions that significantly expanded the horizons of flight simulation. It notably included a slew of exciting missions like air racing, search and rescue operations, and cargo delivery, features that appear to have a rejuvenated presence in the upcoming 2024 edition.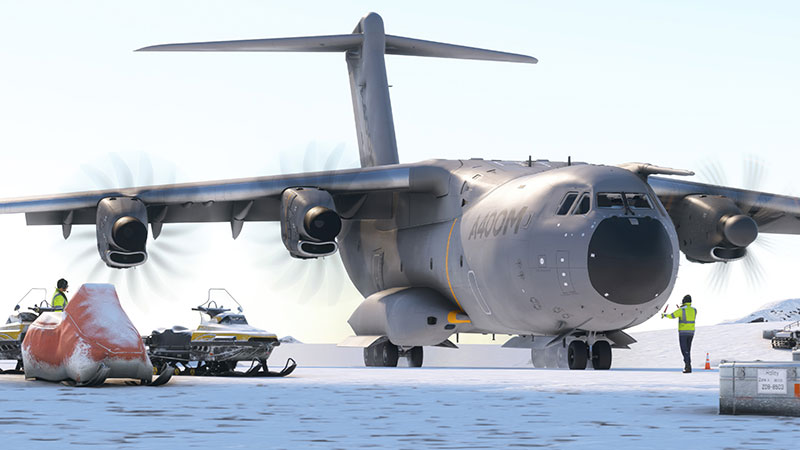 The spirit of the Acceleration Pack, with its emphasis on versatility, novelty, and immersion, seems to have been rekindled in this new release. The new sim not only looks to emulate the success of the Acceleration Pack but aims to transcend it, bringing forward a more advanced and immersive flight simulation experience.
Microsoft's decision to draw inspiration from the Acceleration Pack is a clear nod to its commitment to continuously innovate while respecting the elements that have made the Flight Simulator series a mainstay for flight simulation enthusiasts. It's a promise of an exciting evolution, with a sense of familiar exhilaration that is reminiscent of the impact that the Acceleration Pack had when it was first released.
Third-party Developers: A Surprise Revelation
The announcement has sent ripples through the broader flight simulation community, particularly catching third-party developers off guard. Traditionally a key component in the ecosystem of flight simulators, these developers were surprised, yet seemingly thrilled, about the unexpected news.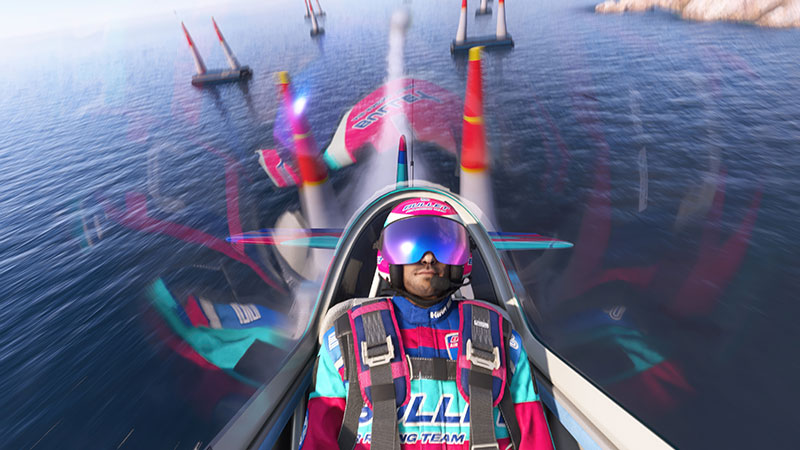 Usually privy to upcoming changes to ensure the compatibility of their add-ons, the surprise amongst the third-party developers suggests an unusually tight lid kept on the development of this new release. Despite the surprise, it has sparked a wave of anticipation as developers start to envision the potential opportunities this new simulator can bring to the world of flight simulation.
With the game now afoot, it will be fascinating to see how third-party developers respond to the new possibilities that the platform will provide, likely leading to a wave of innovation and a new generation of add-ons designed to maximize the potential of this exciting new platform.
Despite Microsoft's assurances, there were apprehensions among community members about a possible shift in developers' focus solely towards the forthcoming simulator. To counter these uncertainties, numerous developers have taken to social platforms to clarify their roadmap.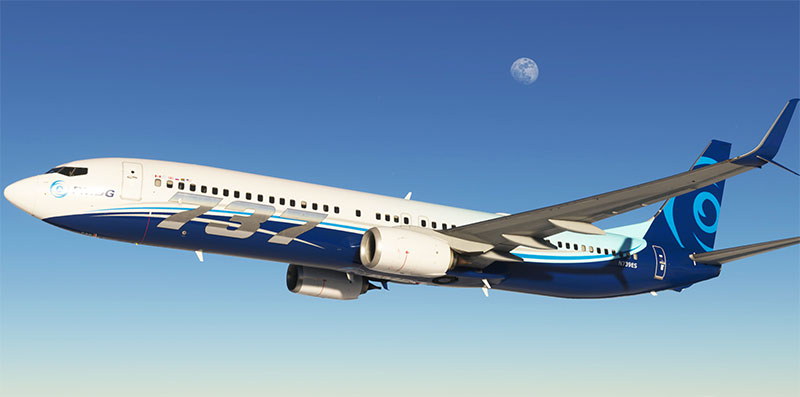 Notable developers like PMDG, Flightbeam, Pyreegue Dev Co, and Parallel 42 have made their intentions clear. PMDG, for example, assured its customer base that the unexpected announcement doesn't alter their development agenda, product plans, pricing strategy, or release timeline. Flightbeam and Pyreegue Dev Co mirrored this sentiment, assuring customers that there would be no need to repurchase their products for the new simulator. Licenses, they affirmed, would be transferable.
Parallel 42 also chimed in, admitting they were as startled by the announcement as the rest of us. They are awaiting further details with bated breath, reflecting the sentiment of the entire community.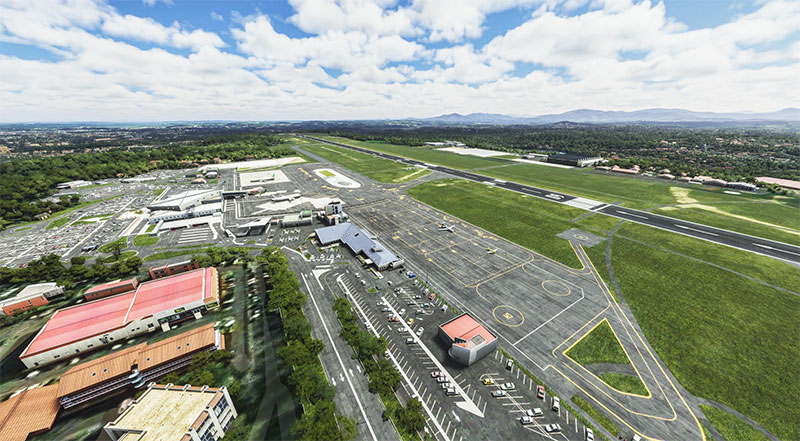 With the FlightSimExpo 2023 on the horizon, where Microsoft and Asobo Studio are slated to be present, anticipation is high for more detailed information. It's expected that additional developers will use this platform to communicate their strategies and intentions.
For the time being, it appears that it's business as usual for third-party developers. The community can continue to engage with the current simulator, secure in the knowledge that their favorite add-ons will remain accessible and significant in the years to come.
Official FAQ
Microsoft's recent teaser of this new simulator left the community buzzing with questions and speculation. In response, Microsoft has released an official FAQ, addressing some of the most common queries from the flight sim community. Let's dissect the key points raised in this FAQ.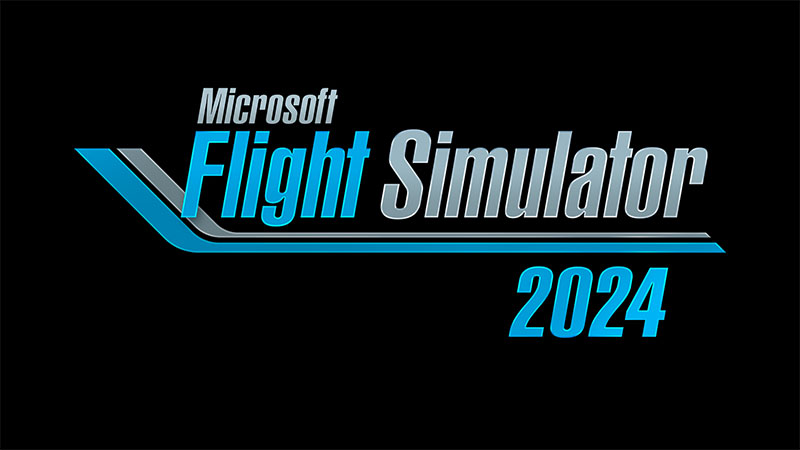 Standalone Sequel
The first point confirms what we previously discussed: This release is not an update but a standalone sequel to the 2020 version. This major point underscores Microsoft's commitment to innovating and advancing the field of flight simulation, providing a fresh platform that harnesses the latest technologies to deliver an unprecedented simulation experience.
Support for 2020 Edition
For those concerned about the future of the existing Microsoft Flight Simulator (2020), the FAQ reassures that support will continue even after the release of the 2024 edition. This includes fulfilling the current roadmap of updates and the promise of new content like the free Dune DLC. This continued support speaks volumes about Microsoft's commitment to its user base and the value they place on user investment in their simulators.
Add-ons Compatibility
One major relief for current players is the announcement regarding add-ons compatibility. Almost all add-ons for the 2020 version will function in the 2024 edition. Importantly, any add-ons purchased from the in-simulator Marketplace will not need to be re-purchased for the new simulator. This is welcome news for all the simmers who have made significant investments in third-party add-ons, preserving the value of their purchases and promising an even richer experience in the 2024 version.
In essence, the FAQ illustrates Microsoft's ongoing commitment to its flight sim community. It assures us that the future of flight simulation is bright and expansive, guaranteeing continued support for the current version while paving the way for a new and revolutionary flight sim experience.
You can find all of the existing freeware add-ons here along with payware here.  The add-ons in these sections are (apparently announced by Microsoft) compatible with the new FS2024.
We Want to Hear from You
Now that we've delved into the details of the upcoming release and discussed the wealth of new features and missions on the horizon, we'd love to hear your thoughts on this exciting development.
What are your expectations for this new simulator? Is there a specific feature or mission you're most looking forward to, or perhaps something you'd love to see included in the sim that hasn't been mentioned yet? Were you as surprised as the third-party developers were by this unexpected announcement?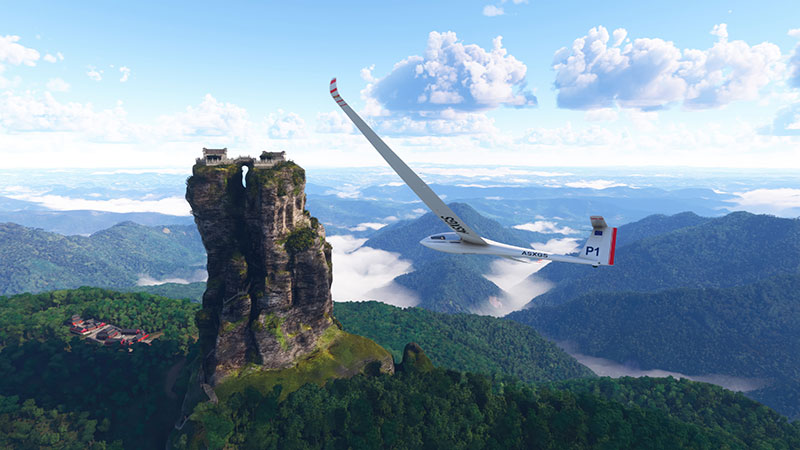 Your feedback is not just valuable to us, but it can also provide insights and spark discussions amongst the wider flight simulation community. Sharing your thoughts, hopes, and ideas can help us all in understanding what the community desires from this new era of flight simulation.
So, fire up your keyboards, and let's get the conversation started. Share your comments, thoughts, and suggestions below, and let's together navigate the thrilling new skies of this brand-new simulator that's in the making.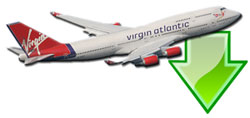 Don't forget... We have a huge selection (over 24,000 files) of free mods and add-ons for MSFS, FSX, P3D & X-Plane in the file library. Files include aircraft, scenery, and utilities All are free-to-download and use - you don't even need to register. Browse on down to the file library here.