eDimensional, Inc. the leading manufacturer of consumer PC virtual reality products and accessories including the critically acclaimed E-DTM Glasses, is proud to announce the release of Voice Buddy version 2.0 with available AudioFX force feedback gaming headset, the world's most powerful interactive voice control for Microsoft Flight Simulator 2002/2004 and top simulations.
Voice Buddy is the world's first truly interactive voice recognition flight simulation companion. Voice Buddy offers much more than speech recognition. Through extensive programming and proprietary speech technology, Voice Buddy is trained to recognize proper commands and execute them with precision, all while providing you with confirmation that the command has been executed. With Voice Buddy, you no longer need to type keyboard commands since every single keyboard command in every game edition can be controlled by a voice command. Rebuilt from the ground-up, Voice Buddy version 2.0 offers you amazing new features that make Voice Buddy an even more incredible value.
Voice Buddy 2 is Now Fully Compatible With Most VOIP Clients
Also known as Voice Over Internet Protocol (VOIP), clients such as Roger Wilco and Advanced Voice Client (used by VATSIM for online flightsimming with live ATC) enable you to talk to other people while playing multiplayer games over the Internet. If you flightsim in multiplayer with VATSIM , your virtual airline, aerobatic or combat squadrons; you probably use one of the VOIP applications to talk to other pilots. Roger Wilco is the post popular VOIP application. Now, Voice Buddy 2.0 is fully compatible with Roger Wilco and most other VOIP clients such as Advanced Voice Client, Microsoft Game Voice and Team Speak. You can use Voice Buddy and the VOIP client either simultaneously with both applications running under voice control; or by controlling either one, or both, using Push-To-Talk and Push-To-Mute buttons. You can also control Voice Buddy with just voice commands while the VOIP client is in voice activated mode
Feel the Rumble of the Engine with the Ultimate Simulation Headset – The All-New AudioFX Force Feedback Headset from eDimensional
Voice Buddy 2.0 has also introduced the world's first force feedback headset: The Audio FX has a force feedback system that synchronizes the vibration effects with the sound and brings new excitement to flight simming, music, movies, gaming and any other audio experience. The eDimensional Audio FX headset has built-in noise cancellation that blocks unwanted ambient noise and prevents it from interfering with your voice commands. It has a high-quality, voice recognition certified microphone and a fully adjustable microphone boom. Incidentally, the mic boom makes a perfect location to place your TrackIR3 Pro tracking dot.
Jam-Packed with the Add On Checklists You Asked For!
Voice Buddy 1.0 introduced interactive voice controlled checklists for aircraft standard operating procedures and provided checklists for all the stock FS2004 and FS2002 airplanes. VB2 kicks this feature up a notch. It delivers a total of 83 fully interactive, voice controlled checklists from such popular developers as Captain Sim, Dreamfleet, Flight One, Eaglesoft and more. eDimensional not only updated all the stock aircraft in both FS2004 and FS2002, but they added checklists for best-of-breed payware and freeware add-ons.
Now Supports both Windows XP and 2000
The good news is that VB2 is now fully compatible with Windows 2000 as well as all flavors of Windows XP, both Home and Professional. The even better news is that you don't need a monster PC to run it. If FS2004 runs well on your system with Windows XP or Windows 2000, so will Voice Buddy.
Automatically Ports Your Voice Buddy 1.0 Customizations
Version 2 completely replaces Voice Buddy version 1.0. It is incompatible with it and all VB 1.0 users should upgrade as soon as possible. However, since the developers at eDimensional are flightsimmers themselves and know how we love to tinker and customize things, they enabled VB2 to automatically port over and convert all your existing VB 1.0 customizations. There is nothing for you to do as it all happens automatically upon installation. VB2 also backs up all your existing stock aircraft checklists to retain any customizations you may have made to the HTML checklist files.
Introducing the Revolutionary Voice Buddy Interactive Trainer
The Voice Buddy Interactive Trainer (VBIT) is your virtual in-game instructor. Each Voice Buddy game edition contains VBIT conversations that are specific to each game. When you issue the appropriate VBIT voice commands, Voice Buddy talks you through the desired game action. Each VBIT voice command begins with "Teach me..." Such as "Teach me an Immelmann." You then hear Voice Buddy interactively walk you through flying an Immelmann.
Get Your Copy Today!
If you don't already have Voice Buddy, you don't know what you are missing. Voice Buddy has been called a must-have for flight simulator enthusiasts by Flightsim.com, PC Pilot and PC Gamer. eDimensional offers our iron-clad 100% satisfaction guarantee because we're positive you will never go back to simming without your new virtual co-pilot, Voice Buddy. If you are already a Voice Buddy user, simply send a blank email to
vbupdate@eDimensional.com
to receive instructions on how to download the upgrade.
More Titles Coming Soon
Be sure to keep an eye on eDimensional.com as we will be releasing expansions for all of your favorite flightsim titles in the near future!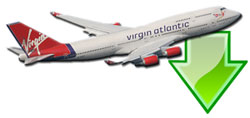 Don't forget... We have a huge selection (over 24,000 files) of free mods and add-ons for MSFS, FSX, P3D & X-Plane in the file library. Files include aircraft, scenery, and utilities All are free-to-download and use - you don't even need to register. Browse on down to the file library here.