Shockwave Productions has released an update to the Wings of Power P-51 Mustang for FS2004. The new v1.2 features things like improved contours, added external tanks and gunsight, improved pilot figure and canopy and more. For full details, click on Read More.
Farmington, CT USA June 19th, 2006 - Shockwave Productions has released an update to the Wings of POWER P51 "Mustang" aircraft for Microsoft Flight Simulator 2004.
"The development of Wings of POWER II: WWII FIGHTERS has allowed us to re-visit this great aircraft for our P51 owners. All former 3rd party skins should work without issue with the new aircraft model. The aircraft is beautiful - watch the video," said Scott Gentile of Shockwave Productions Inc.
Wings of Power P51 "Mustang" Update v1.2 changes
Improved contours
Landing gear door "creep" opened if you do not release the hydraulic pressure after shutting down the engine. Added "emergency gear" lever that can be pulled to release hydraulic pressure
Added functional external tanks that drop fuel and weight when released
Added gunsight reticule with on-off switch
Added armrest animation
Fixed minor bugs like prop texture mapping
Improved pilot figure
Improved canopy opening animation
Improved control response
Certified to the latest Absolute Realism standard
Prior v.1.1 changes in the v.1.2 update
Enhanced departed flight characteristics and feedback to the pilot
Adjusted prop friction so that the prop and engine performance matches the actual aircraft on the ground. You will really notice this when you're landing, the RPM stays at 2700 until the airspeed drops below 140 mph.
Various texture and model updates and fixes Added gunsight reticule with on-off switch
Landing gear compression changes for both P51D and P51H models
Tail light linked to rudder and recognition lights more accurately positioned
Viewpoint slightly raised
NOTE:
This version will update all previous versions (original release and v.1.1) to v.1.2. This version will remove the previous "refit utility" and created a single, configurable P51 in a default "Combat" configuration. This configuration is available in a clean version and one with droppable wing tanks.
P51D "Combat"
The Wings of Power P-51D Combat flight model is set up with a high level of realism, which extends to aircraft loading and fuel supply. In the Fuel and Payloads menu, you will see three fuel tanks and six station loads. The first two station loads are the pilot and weight of the engine oil, which is stored in a tank mounted on the aircraft firewall. When full, this tank weighed 94 pounds, which is reflected in the default weight of this station load. The normal pilot weight was considered to be 200 pounds for this aircraft, also reflected in the station loading. The remaining four station loads reflect the guns and ammunition, handled separately for each wing. Thus, the plane can be set up for flight with the normal gun and ammo weight present in the wings, without ammo but just with the gun weight, or without guns and ammo for acrobatic trim. The manual states that the presence of the gun and ammunition weight has a negligible effect on aircraft handling, but this weight will affect the rate of climb and fuel consumption as well as takeoff distance, albeit marginally.
A Cautionary Note: The Aft Fuel Tank
The first thing you will want to consider is whether or not to fly with the aft fuselage tank filled. When even half-full, this tank had a severely adverse affect on the aircraft's handling. Only normal, conservative maneuvers were allowed with this tank full, as it moves the aircraft's center of gravity well aft. Unless you are planning a long-range ferry mission, it is recommended this tank be set to empty or nearly empty. Note: for "Auto Start", this tank must have enough fuel in it to get the plane started, as the simulator will NOT select either wing tank automatically. To get around this, start with five gallons of fuel in the center tank if you plan on using the "Auto Start" feature to start your aircraft.
Engine Torque / Prop Drag
Just like a wild stallion, the P51 must be treated with respect and handled with care. When operating a high performance aircraft you must never losing sight of the aircraft's limitations. For example, an experienced pilot would never apply full power with the brakes engaged (during our own P51 flight tests we found it was unsafe to apply more than 30-40 inches of power while on the ground with brakes on).
If the aircraft is operated without regard to these limitations, it can bite back hard. Pilots use precise settings under various conditions to fly the aircraft by the book. This kind of realism is built into your P51 Mustang.
A favorite thing many P51 flight instructors like to show their student is the danger of engine torque, especially at low speeds. This is to show new pilots what NOT to do when flying low and slow on final approach, as this would result in a crashed airplane and a dead pilot. This torque roll can be safely demonstrated at high altitude by slowing the plane down to just a few knots above stall speed, apply full throttle, and let the engine torque actually roll the plane on its back. If you try this yourself, make sure you are above 10,000 ft and be prepared to use spin recovery techniques.
Propeller drag on the P-51 is substantial at high RPM/low throttle conditions. We have remodeled the prop drag so you will now experience a greater sense of control during final approach at low throttle settings.
Absolute Realism: Flying on the Edge
This new update programs in more feedback to the pilot during that critical part of flight called "flying on the edge." This is that grey area between controlled and non-controlled flight (stalls and spins). The truest source of how any military aircraft handles during these conditions comes directly from the seasoned veterans that flew them in actual combat and pilots who still push these aircraft through the limit today. These are the pilots that, through their courage and sacrifice, wrote the book on how the P51 flies, which is something all pilots today are the direct beneficiaries of. We are lucky to still have these great pilots with us.
Absolute Realism is the science / art of combining by-the-book accuracy with the true feel of flight. The Wings of Power P51 describes the experiences of the plane and the pilots that know it best. This realism goes beyond strong visuals and feel, but delivers a high-fidelity re-production of the real Merlin engine.
Real pilots must stay very much on top of their game. During a landing, a pilot is trained to be at his or her peak in terms of sensitivity and reaction time. Part of being a veteran pilot is developing a sensitivity (pilotage) to what the aircraft is doing. This is never truer than when an aircraft is being pushed in and out of its limitations. We have found while some pilots could develop a sensitivity to these things through FS2004, others could not.
This update will further enhance the "riding on the edge" experience through the way the aircraft slips in and out of a stall/spin condition, the feedback received during this time, and how stick movements affect the behavior during these critical conditions.
Additional Wings of Power information can be found at https://a2asimulations.com/
About Shockwave Productions
Shockwave Productions specializes in the development and publication of flight simulations, strategy games, visual effects and sound. The company is a North American based company in Farmington, Connecticut.
Microsoft Flight Simulator 2004 and Microsoft Combat Flight Simulator 3 are registered trademarks of Microsoft Corporation in the United States and/or other countries.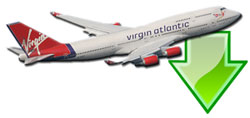 Don't forget... We have a huge selection (over 24,000 files) of free mods and add-ons for MSFS, FSX, P3D & X-Plane in the file library. Files include aircraft, scenery, and utilities All are free-to-download and use - you don't even need to register. Browse on down to the file library here.