Thrustmaster Cougar HOTAS Joystick
Today's hot product is this Cougar HOTAS Joystick from Thrustmaster.
Replica US. Air Force F-16 block 52 controller (Stick and Throttle)
Full metal casing including base, handle, and buttons
28 programmable buttons
Adjustable resistance for throttle, afterburner, and idle detent
Full speed USB connection delivering responses 8x faster than classical USB plugs
Click on Read More to read user reviews.
Customer Reviews:


Quality at its best!

I received my Thrustmaster Hotas Cougar recently. Like a child waiting with anticipation for a Xmas or birthday gift I tracked it everyday maybe two or three times until it arrived! Ah h h yes Christmas in July! This is just about the best gift I have received, mostly because it is what I really wanted. I had seen the first advertisment for it about a year ago I believe and since then I know that I have purchased a least 4 types of controllers. Im not a great Pilot or even a great gammer but when I got my Hotas Joystick my mind saw all kind of new adventures on the horizon. I have purchase several joysticks and pads for my computers and either the buttons have broken or they just lost what little minds the had or did not perform. As a retired Navy Petty Officer I have had my fun filled share of dealing with detailed operating and calibration equipment and have a feel for what is working right and what is not. In less then 10 minutes I had installed the software and "My Thrustmaster Hotas Cougar Joystick" This I could not believe because I have had some problem with each of the controllers that I had purchased before and it was not operator error!
What I find in this Thrustmaster is quality, endurance, style and growth as it will have other componets in the future from what I understand. With each upgrade of my computer system I am sure that my Hotas will perform well beyound the everyday standards of other joysticks and grow as my system grows with my additions to it. For once I feel as though I have an investment in quality and not a waste money on just a mere toy that will fall apart. I could talk about it all day but you wont understand until you to become a proud member of the Thrustmaster Hotas Cougar family. Thanks Thrustmaster!


---


Love my Cougar

Well to start out this is quite possibly the best feeling joystick setup I have ever owned. Sure its costs big money but its worth it just for the programming and ease of use.

Let me get the bad points out of the way first. There are significant "flat" areas at 12, 3, 6, 9 o clock positions. And in some reports there is significant center play. Now with those gone let me tell you about mine.

I have had it for about a year now and I have loved and hated it all in a 24 hour period. However the love aspect overrules the hate 99% of the time. There are times when it needs some harsh words but those are few and far between and mainly related to the software and my Via chipset motherboard. So be careful which Via chipset you use. My suggestion is stay away from the KT266.

I love the feel of the stick and I am one of the few who like to hear the clicks within the throttle from the detents. You can move or remove the detents as needed and it makes for a highly customizable stick before you even attempt to mod it. The software (Foxy) is utterly amazing. There is nothing that I havent been able to do with it even having used the old versions of Foxy and Thrustmapper way back when.

So in closing if you have the money buy this stick and use it. ... Good Luck with your Cougar.


---


Simply the best

The Thrustmaster HOTAS is by far the best flight controller system on the market today. All metal construction makes it unique in a field that is filled with plastic. The joystick and throttle each weigh in at 8 pounds and will not move off your desk no matter how hairy the situation gets. They are as real as you can get without having a plane strapped to the bottom of them.

If you are s serious flight sim fanatic, then this is the system for you. Be warned though that while almost every flight sim that is out there right now is supported by the accompanying FOXY software, you may have to still do some reading and the manual is 183 pages long. :)

The manual is necessary though, with the ability to program every button and switch to perform almost any combination of actions that you want them to, you need a powerful program to do that and FOXY is the answer. It has a very easy to use interface, a helpful help file (which many programs conveniently forget) and will even let you make a graphic of your joystick with all the functions youve assigned to the switches so you can refer to it (hopefully while youre still on the ground).

Again, if you live for flight sims, then this is for you. If you are only going to use it every once in a while to frag your buddy, then I would consider a less expensive stick - unless of course you just like having the best of the best . :)


---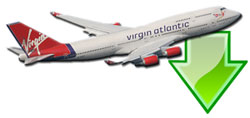 Don't forget... We have a huge selection (over 24,000 files) of free mods and add-ons for FSX, P3D & X-Plane in the file library. Files include aircraft, scenery, and utilities All are free-to-download and use - you don't even need to register. Browse on down to the file library here.