TSS is proud to announce the TSS CRJ-700 GE-CF34 Soundpack for FSX. This features the sound cones in FSX, so you can enjoy the sound from every angle. With this sound pack, we have captured all the best sound moments, and put them together, to combine a truly stunning representation of the CF34 engine.
This sound pack works perfectly with the default FSX CRJ-700, so this would be a great sound upgrade for that. This sound pack can also be used with other CRJ-700 add-ons.
All engine sounds are recorded a few feet away from the engines of Lufthansa and Adria CRJ-700's Besides the real high quality recordings of the engines, this sound also includes:
Custom wind
Custom gear
Custom flaps
Custom autopilot
Custom stall
Custom overspeed
Custom wheel rumble
and ambient cockpit sound, just to bring the experience up, from within the cockpit.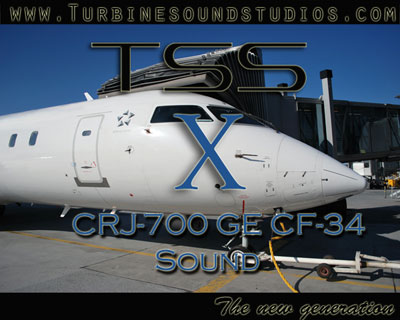 Turbine Sound Studios CRJ-700 Promotional media