André Aepfelbach has been a Microsoft Flight Simulator aficionado since 1994. He started out with a keyboard, moved to a joystick, then graduated to yokes and pedals. He had everything he needed to get as close to real flying as possible.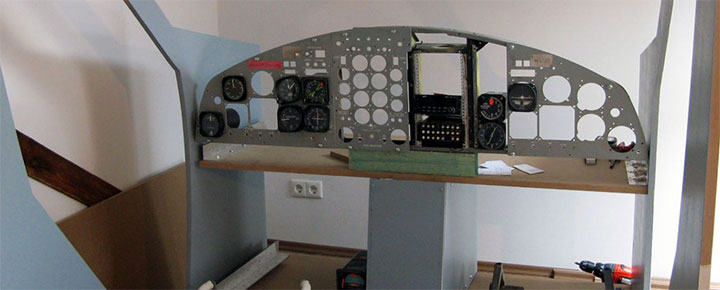 And yet, one bright sunny day he was approaching a landing in Tahiti when a series of errors forced him into the water. Later, reflecting on this unfortunate turn of events, he decided he needed more control.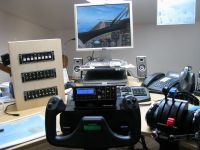 Andre's simulator set-up before he built his cockpit. He states, "The first picture shows how I was flying before and the it clearly shows that a homecockpit was urgently needed".
He decided on his course of action. He was going to build his own home cockpit.
A preliminary investigation revealed that Boeing 737 plans were the most common. But he didn't want to build that kind of aircraft. In his soul, André was an island hopper. He wanted a "simpit" like the planes he likes to fly in real life. He drew up plans to build a flight simulator cockpit of a deHavilland DHC-6 Twin Otter, one of the most popular Microsoft Flight Simulator aircraft.
The DHC-6 Twin Otter is a Short Takeoff and Landing (STOL) utility plane originally created and developed by Canadian company deHavilland. It is currently being built by Viking Air. Distinguishing characteristics include a fixed tri-point landing carriage, very high rate of climb, and functional, no-frills look. It is a popular aircraft with skydiving companies, military paratroopers, cargo carriers, and regional airlines. It was perfect for André's home cockpit adventure.
However, good ideas are easier to come up with than carry out. Creating a home cockpit is a serious undertaking that takes a lot of planning. We are going to take a look at how he planned his home cockpit and brought it into being. If you've ever considered it yourself, you may get some good ideas.
Planning Is Critical
First André drew up some initial plans. He researched on the internet and talked to people all over the world. His contacts lived everywhere from the US and Canada to far-flung locations like the Maldives and Seychelles. He reviewed and evaluated many different ways of building the cockpit. He created small paper mockups to test various ideas. The control is the most difficult piece to get right. He already had a Siatek Pro Flight Yoke System so he used that to test different build configurations.
He then went to the Mannheim City airport (EDFM) and took measurements of a real Twin Otter to compare them to his plans. Returning home, he finalized the first version of the plans, had an artist render a visual mockup, and sent the plans to a carpenter. The carpenter cut separate pieces from medium-density fibreboard (MDF).
André sanded the edges of each piece so it was nice and smooth. MDF board is great for a simpit project because it is strong and relatively inexpensive. He pre-painted the center console and outer plates. He used 19mm MDF for the piece that became the base plate. The side plates were attached with carriage bolts.
The outer panels were painted and carpeting was cut to match the dimensions of the base plate. Angle brackets were attached to the plates with carriage bolts. The benefit of using carriage bolts for much of the assembly is that the entire cockpit can be easily dissembled if the unit ever has to be moved.
The main panel was then set-up in the shell and bolted in place. At this point a dummy stool stood in for the eventual pilot seats. The dummy stool had the same dimensions of the real seats and was used to make sure that the seating was the correct height to the console. This allowed testing and reconfiguring as the cockpit was built to insure it was all going to plan.
For that same reason, André set up a monitor and a side-mount yoke. This allowed him to take test flights and get the feel of the space. At this point he also created some dummy gauges on photo paper and framed them with rubber rings to increase the realism.
Starting Over: Otter 2
André continued to work on "Twin Otter 1" and liked the result. But he could see that he already wanted to start over and build an even better version. Soon "Twin Otter 2" was being planned and pieced together. He decided he wanted to incorporate bigger and better ideas.
The new simpit's plans were created 1:1 to help create the most detailed panels possible. The frame was set off the ground to be able to mount the seats and the controller into the base. He used the same angle brackets and carriage bolts as last time to accommodate easy disassembly if needed.
This time he created a main panel that would accommodate twin yokes in the front. There is also a cutout to accommodate a computer keyboard for accessing quick keystroke shortcuts. He also included a GF autopilot module and assembled a toggle panel. DHC6 covers were attached to the MDF and dropped into the frame. Holes were drilled for the instruments and a panel was created for the middle section.
The side panels were ground down, sanded, and painted. He coated the interior with RAL 7001 and painted the outside with base white followed by the Twin Otter color scheme. The side panels were then attached to the base mount. Carpet was laid and Pro Flight Rudder Pedals would be added shortly after.
For seating, he was able to acquire a pair of used Opel Recaro seats. To mount them he had to create a carbon steel substructure above the floor. He was able to use a larger monitor this time around: a BenQ G2420HDBL 24-inch widescreen LED. Plans called for the same unit to be added to the co-pilot side. Once the BenQ was in place, he added overhead switches for cabin lights.
The middle circuit breaker located in the center console was fitted with fuse holders. The fuse box itself was designed in Corel Draw, printed, and transferred to a plate made of Plexiglas. André used a lathe to tap the fuse holders to get them to fit the plate. It was then covered and machined.
Sound
André added subwoofers and bass speakers behind the center console between the foot wells. Later he would add two speakers behind the panel cover on the left and right side. He says you can actually feel the sound as well as hear it because the bass on the MDF bass plate creates vibrations through the entire cockpit. Several buttons and lights on the main panel come from a SYS3 board from Flight Decks Solutions (www.flightdecksolutions.com). The buttons pass their respective commands directly to the computer for processing.
Over the next few months, he continued to work on the instruments, electronics, lighting systems, panels, and the complex, interrelated systems that go into a quality home cockpit. He loves flying simulation more than ever before--and hasn't dropped into the water off Tahiti once.
Summary
Clearly, both Twin Otter 1 and Twin Otter 2 were labors of love for André. He told FS Magazin he will continue to refine and improve his design and construction (Feb/March 2012). He advises anyone considering a similar project that it will take longer than expected. He worked on each simpit as time allowed after he met his work and family responsibilities. As a result, at times development was rapid or it might have slowed for weeks at a time. It's important not to get discouraged and work on it as you can. Most of all, have fun!
André welcomes any input or feedback from readers. You can contact him directly at andre.aepfelbach@twinotter.de. He encourages you to keep up with his blog at www.twinotter.de (German). You can also check out his Facebook page at www.facebook.com/Twinotter.Homecockpit
Reference Material
Equipment and Parts
For additional reference and background, here is a list of some the equipment and parts André used:
1x BenQ 24 inch G2420HD Widescreen Monitor
2x BenQ G2750 (27 inch) Widescreen Monitor
2x Medion 19 inch MD 32119 TFT Monitor
1x Equip Kabel-VGA Splitter (2-Port)
1x VRinsight – M Panel
1x Go-Flight GF-ICCS Integrated Communications Console System
1x Go-Flight GF-P8 Pushbutton Panel
1x Go-Flight GF-MCP Advanced Autopilot Modul
2x Go-Flight-T8 Toggle Panel
2x Saitek Pro Flight Yoke System
1x Saitek Pro Flight Rudder Pedals
3x Saitek Pro Flight Combat Rudder Pedals
1x Saitek Pro Flight Headset
2x Saitek Pro Flight Throttle Quadrant
2x Saitek Pro Flight Backlit Information Panel
1x SYS3 Board by Flightdecksolutions
Software
Software André uses includes:
Flight Sim Packages:
DHC-6 Twin Otter DeHavlliand
Anchorage X
Antarctica X
Balearen X
Dutch Harbor X
FTX Australia SP4
German Airfields 1
German Airfields 2
Gibraltar X
Helgoland X
Iceland X
Keflavik X
Iceland X
Keflavik X
US Cities- Las Vegas
Lukla X- Mount Everest
Maldives X
Mega Airport Frankfurt
Mega Scenery USA Southern California
Scenery Madeira
Tahiti X
Tongass Fjords X
Twin Otter X
Ultimate Terrain X
US Cities X- Cleveland
VFR Germany 3– Sud
VFR Netherlands
Various Scenery:
Antarctica Stations by Dirk Stuck Design
Azores #1 by TropicalSim
Colombia Virtual Xtreme Edition 2011 by Virtualcol FS Software
French Islands PHOTO HD by FranceVFR
Gran Canaria International Airport by Sim Giants
Key West by LatinVFR
Miami International Airport by LatinVFR
Maarten Complete by FlyTampa
Mannheim X by FlightPort
Additional Add-ons:
Captain Sim 757-200 Captain Pro Pack
Flight 1 – ATR 72-500
Disposition Follow Me
Ultimate Traffic 2
Accu-Feel
Additional Tools:
FSUIPC
Teamspeak
VATSIM
World of AI
AES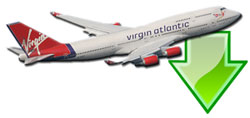 Don't forget... We have a huge selection (over 24,000 files) of free mods and add-ons for FSX, P3D & X-Plane in the file library. Files include aircraft, scenery, and utilities All are free-to-download and use - you don't even need to register. Browse on down to the file library here.