As one of the finest flight simulators ever made, it's no surprise that there has finally been a release of Microsoft Flight Simulator X on Steam. This is a massive step in the right direction as the popular gaming client looks to expand its list of simulation software over the coming years, with this updated equivalent of the incredible flight simulator – with one of the biggest modding communities active for any game – giving you some fantastic new features and updates to the game model that makes it more enjoyable than ever before.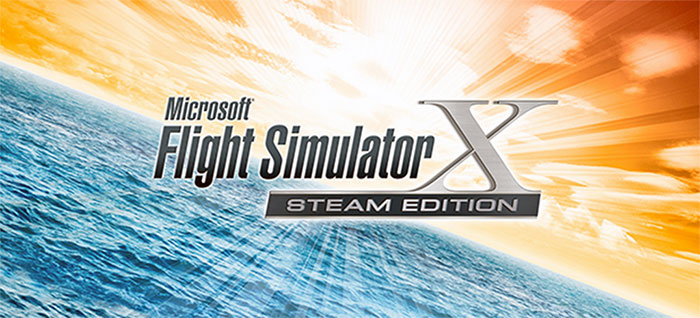 Microsoft Flight Simulator X: Steam Edition logo
The game itself has been put together by the excellent Dovetail Games, who have been running since 2013 and were previously known as RailSimulator.com. The produced the massively popular Train Simulator series and eventually moved on to make fishing simulators – they have now moved to improve and upgrade the base engine of the popular flight simulator, and open it up to a brand new audience. If you have never tried a flight simulator before, try this!
Should you be looking to pick up Microsoft Flight Simulator X: Steam Edition, then you can do that directly from here with just a few clicks. It gives you all the help that you need in installing the software directly into your library for simple access in the future, and can be re-installed on as many machines as you like so long as you verify your Steam account with that machine.
The simulator itself has been updated to work with Windows 8.1, as well as provide updated and modern multiplayer support. If you are looking to make your own flight experience more enjoyable than ever, why not pick up this copy of FSX and really give yourself something new to enjoy? Adding and installing mods is still as easy as it was in the past, with everything having complete compatibility with the new Steam Edition of the simulator.
About Microsoft Flight Simulator X
FSX provides you with more than 24,000 uniquely designed airports that you can legitimately fly to and visit across the entire world, allowing you to take some of the finest aircraft ever made into the skies with incredible realism and quality rare seen before in any simulator until the latest released in Flight Simulator X.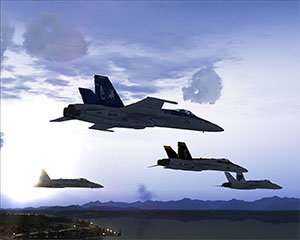 The world itself has been made in high levels of detail – made even more immersive with the various community packages and combos out there – to give you the full flight experience outside of the cockpit as well as the most realistic flying experience that you can imagine. You'll also get access to a vast armada of aircraft from the P-51D Mustang to the Boeing 747 jumbo jet, making it easier than ever before to just jump into your favorite aircraft and take off to see what the world holds for you!
The latest addition to the series also lets you pick where to start in the world, but also what to do in the world. Will you be the co-pilot and take on other duties? Or will you be dealing with things back at the base as an air-traffic controller? The roles that you can undertake add another nice layer of finish to an already incredibly enjoyable experience.
However, that's not all that has been improved. It also provides you with a chance to race against your friends online with Air Race courses, or even the Reno National Championship. Fictional and custom courses are included too so that you can get something that fits your own style, but this lets you add a brilliantly competitive edge to proceedings. Whether you want to include the weather conditions in this is entirely up to you, and you can go up against the AI on varying levels of difficulty as well if you wish to make the race even more challenging for you and your friends.
The fun does not end there, though! With FSX, you gain access to more than 80 new mission sets – you could be a Test Pilot, carry out Search & Rescue missions, deliver freight or act as a carrier for important products – it's entirely up to you. You can then compare your own performance with the leaderboards on Steam to see just how well you stack up against the competition out there on the web! See who makes the best pilot out of you & your own community of friends.
The various add-ons that have been released for FSX will all be made available, too, giving you even more advice and information than ever before about what you are going to be taking into the air with. Whether it's for experimentation purposes as a trainee pilot, a retired veteran looking for that thrill or because you want to just enjoy the quality of the skies, this is the place to get started!
The game has gone through a significant overhaul since the previous iteration, Flight Simulator 2004. Since then, new additions like far more ambience and atmosphere within the airports around the world have been included to make the airports feel even better than ever before. Fire trucks will fly around the ground while baggage carts will be crossing around the airport from place to place, making it easier than ever to feel like you are genuinely part of a completely operational airport.
If you want to take your own flight experience to a whole new level and experience what Steam can provide you with that very few other platforms can, then starting with the brilliant FSX: Steam Edition is a must.


Qantas Airbus A380 in FSX (third party addon)
What's Changed?
For those new to the series, many changes have been included that you might never even notice – but for those who played the vanilla edition of FSX, you'll certainly find plenty of new changes and additions that make the experience even more dedicated than it was in the past.
It's a simulator that already had plenty of fine points but with a few years extra to look at the system and see what could be improved, this latest rendition helps to bring your vanilla FSX experience closer to that of the awesome community-made content out there that takes FSX to a whole new level.
As well as improving basic features like the overall working of the simulator, some of the new editions and features have totally revolutionized the way that FSX operates.
Some of the main changes, though, include;
The game itself has been changed entirely in terms of the way it has been compiled – it's now built using a VS2013 compiler, which improves the overall performance. If you have tried FSX before and didn't like how it performed, the newest edition may be more down your alley! It still utilizes VS2005 libraries but it mainly runs from VS2013 editions, making sure that your game runs at the same capacity that it should

A completely re-worked online mode that gives you all of the features that you could possible need – if you've never take on a multiplayer experience in FSX you are in for a treat. You can take on virtual airlines and even join formation flying teams for those out there who really love to perfect their form and make sure that they are flying at the very highest level that they possibly can!

Updated images throughout the game to give you more understanding of what you are loading up – for example, missions are far better represented by their image than they were in the original FSX release

Use of the excellent Steam network for chat and easy gaming among friends, instead of the old GameSpy client

Host networking has been optimized and improved to run on single port 6112, and has also made it easier to get out of connections that are going nowhere by reducing the timeout between joining sessions to 35 seconds

Complete compatibility with the normal version of FSX – you can have both installed on a machine for complete and total harmony

Improved the overall quality of the textures that the simulator can legislate for, giving you a far more complete system that looks better than ever

Fixed a huge amount of smaller bugs that could be game-breaking in the past – things like a lack of error messages when there is no network cable plugged in when online to texture composition crashes have all been addressed and improved over time to give you a far more balanced performance
However, that's not all that has been added with this fantastic new package – it also gives you access to some brilliant new aircraft including;
Augusta Westland EH101 (Helicopter)
Airbus A321
AirCreation 582L Trike Ultralight
Beechcraft Baron 58
Beechcraft King Air 350
Bell 206B JetRanger (Helicopter)
Boeing 737-800
Boeing 747-400
Boeing F/A-18
Bombardier CRJ700
Bombardier LearJet 45
Cessna C172SP Skyhawk
Cessna C208B Grand Caravan
De Havilland DHC-2 Beaver
DG Flugzeugbau DG-808S
Douglas DC3
Extra 300S
Gumman G21A Goose
Maule M7 Orion
Maule M7 Orion (on skis)
Mooney Bravo
North American P-51D Mustang
Piper J-3 Cub
Robinson R22 Beta II (Helicopter)
So, if you are looking for a more complete experience than ever before this is the ideal place to get started – it's quick to install, simple to get going and best of all it's up to 80% off at the moment on Steam! These brilliant savings can give you a long-term simulation option that you will never get tired of. When you add in the huge amount of official and community based add-ons that include new levels, new aircraft and everything else that comes in-between you really do get the complete package when you want to fly for the first time.
Support for Third Party Add-ons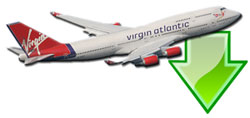 Users will be pleased to know that many (if not all) of the thousands of third party addons including both freeware and payware will work with the Steam Edition. Before the release, the whole community was worried about this and speculating the outcome. This is great news for the community and it means that developers can continue producing great quality addons for FSX just as they have been doing for years.
Installation of the many freeware addons (that don't come with installers) may need to be installed into a different directory to what we are used to - we're unsure on directory structure at the moment but will update the article as soon as we have more information on installation details. Perhaps somebody could explain the directory structure (and where we install third party scenery and aircraft) in the comments section below.
So, if you've just picked up your copy of the Steam Edition, you can view all of our (thousands) of freeware addons here - and purchase our payware addons here.
Original Release FSX Trailer Video
Below is the original Microsoft Trailer video for Flight Simulator X. While Dovetail have re-released this video, it essentially remains the same as the one below (released in 2006).
FAQ
What is Steam?
Steam is a digital delivery service that allows you to buy and play video games, saving them digitally to your profile for easy access from any machine. With more than 100m users worldwide, it's one of the most influential parts of the gaming community today. You can download Steam for free HERE.
Does FSX: Steam Edition Require Online Access?
Purely for security reasons, every new session will require an internet connection to begin. This is something that is being addressed for later releases to allow for an 'Offline Mode' equivalent to be accessible.
What languages does FSX come in?
The initial release is only in English, but this will be changed as time goes on.
Do I Need FSX: Steam Edition If I Already Own FSX?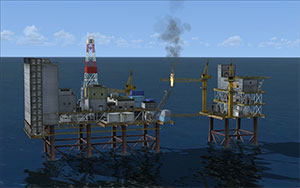 This is entirely your choice – please be aware that from now on, though, only the Steam Edition will receive updates to the simulation engine. While functional changes have been included to make the experience the best that it can be, nothing extra has been included that isn't already available for the normal edition of FSX.
Why Should I Buy, Then?
You will receive a digital copy of the game that can be installed again and again, on any machine, without having to worry about a disk or find irritating CD keys. Additionally, you get full access to the online features with far better functionality than ever before via the awesome Steam client.
Is Steam Workshop Supported?
Not at the moment, no.
What Are The Minimum System Requirements?
Operating System: Windows® XP Service Pack 2 or later
Processor: 2.0 Ghz or higher (single core)
Memory: 2 GB RAM
Graphics: DirectX®9 compliant video card or greater, 256 MB video RAM or higher, Shader Model 1.1 or higher (Laptop equivalents of these specific chipsets may work but are not supported. Updates to your video and sound card drivers may also be needed)
Hard Drive: 30 GB
Sound: DirectX® 9c compatible
Other: Broadband internet connection required for multiplayer features
Note: This game also supports DX9-11. Please make sure that you have at least 11GB free to download the file, and 30GB free to install. It also provides support for Windows XP-8.1.
Does This Include Add-On Content and Service Packs?
Flight Simulator X: Steam Edition comes fully equipped with SP 1 & 2, as well as Acceleration.
How Much Does It Cost?
It will be retailing at $24.99 (£19.99 in the UK) but it currently on sale with an 80% discount at $4.99 in the US and £3.99 in the UK.
Where Can I Buy It?!
You can purchase your copy of Microsoft Flight Simulator X Steam edition from the official Steam Store here.
Final Thoughts
I'm really happy to be writing this article - I feel as though the simulation community has had a new lease of life - bringing thousands of new members to the community and making it a greater and more exciting place for everyone. I'm even more pleased that Dovetail have not closed the system and have allowed all of the existing freeware and payware addons to work.
Please, please, please can I hear all of your comments in the comments section below - getting as much feedback as possible is really important. Let me know about your experiences with the Steam Edition, your experiences with the compatibility (and the directory structure) of installing third party freeware and payware and any comments that can help provide feedback.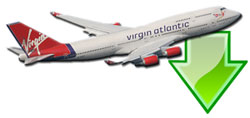 Don't forget... We have a huge selection (over 24,000 files) of free mods and add-ons for MSFS, FSX, P3D & X-Plane in the file library. Files include aircraft, scenery, and utilities All are free-to-download and use - you don't even need to register. Browse on down to the file library here.