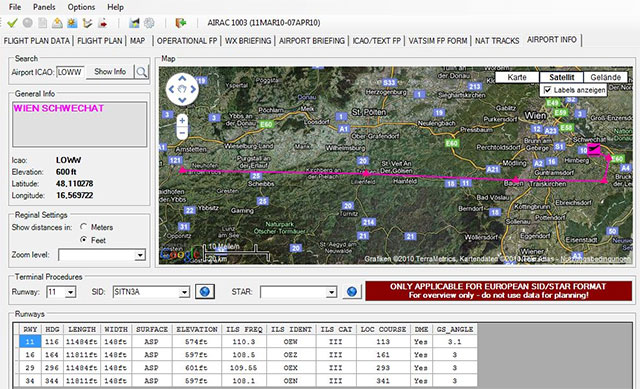 What can you do with this software?
Create highly detailed flight plans
See a map view of your entire route
Check out weather conditions
Check out airport briefings
Calculate flight times
You can update your location to a virtual airline or web using ACARS module
You can download customized flight companies, for example American Airlines
Search information about airports, for example, runway information, etc
Virtual Dispatch is compatible with many add-ons, including SquawkBox, SimAvionics, Feelthere/Wilco, Digital Aviation Fokker and Flight 1 ATR.
Virtual Dispatch allows you to plan your route in detail – whether you are a beginner or a season simmer.
This user-friendly software is freeware.