With each VA having its own rules, regulations, and styles it's something that can really be for everyone if you're willing to take some time to look through the huge amounts out there.
Some are tiny with just a few members throughout, while some feature a massive number of virtual pilots that take part over the whole world!
If you don't want to read what we have to say about virtual airlines, you can jump straight to the list here.

One of the most pivotal additions to the world of simulation was the inclusion of flight simulation. They've been around for close to two decades now on a mainstream level, and have become a pretty big part of the simulation community because they offer such a unique take into flying.
No video game touches the realism of flying an aircraft with the same precision, so it makes sense that flight simulators have become massive for those who want to get a bit more flight experience under their belt.
However, just as people take to playing many video games online in large groups or clans, people have formed what is known as "Virtual Airlines".
Driven entirely by their member groups, these online organizations allow users to heighten their experience drastically and are aimed to give a close depiction of what being part of an airline is actually like through the manner of a virtual environment.
It's part role-play and part simulation, allowing the user to really take their experience to a new level and witness something that adds another layer of realism to the whole experience.
The purpose
Virtual airlines have been popular for a very long time, going back to the early versions of flight simulator and the use of the Internet for the general population. They give a sense of achievement and purpose while flying.
You are able to complete flights that are assigned to you by the airline you are signed up with and build up your profile and roster. You can also interact with fellow virtual aviators and pilots of your airline, which gives a sense of community and by joining a VA is like becoming a member of a "club", so to speak.
For many people, this is exactly what they need to help improve their own flight experience and quality. Whether it's a genuine pilot or just a flight enthusiast, this extra step into taking your flight simulation more seriously can be the perfect solution to becoming a better pilot.
The various different ranking structures, performance indicators and even personalities between members mean that you can spend weeks just trying out for different VA's until you find that you feel comfortable around.
Some even look for you to have a high level of training before they'll let you in – this isn't just for people who want to mess around, it's for those who want to see how they deal with added pressure in the simulation environment.
This different variety gives it a much stronger feeling than other clan systems in video games as it lets you really be around passionate individuals who all want to take it seriously and actually hit targets, and become better virtual pilots along the way.
If you want to make your flight simulation more enjoyable for the long-term, you should really consider looking into joining a VA at one stage. It's the next step that takes you a little bit closer to the real thing, as you'll be expected to perform at a consistent level all the time.
Types of VA's
There are a few types - most of them are based on real-life counterparts such as British Airways, Virgin, and Delta; while others could be completely made up and imaginary.
You can fly for a commercial type VA, which would provide you with assigned routes and flights. There are also a few military airlines or squadrons that you can join if you are more interested in military aviation and flying fighter jets and aircraft.
It all depends on what your own preference, or real-life occupation, makes you feel more comfortable with. The majority of fictional VA's have far more control and freedom about them as the rules, structure, performance barometers and overall style of the VA will be entirely up to the most prominent members of the group. With no ties to stick to, this means the variation of aircraft used can be far more extensive.
They are the most commonly seen as most people prefer to have this overall level of control, taking on extra aspects like management and preparation of everyone's schedules and tasks to make it even more immersive.
Real world equivalents are very popular as well, though, especially the VA's out there based on smaller companies. They follow the real-life structure, style and aircraft choice of the real thing and even try to offer the same routes and performance indicators to ramp up the realism that little bit more.
While in the past there have been clashes over copyright usage, many airline companies actively participate inside their real-life VA equivalent!
The military organizations are vast in size and in number and operate using proper military ranking and aircraft. These tend to have specialist doctrines such as naval aviation, and tend to be smaller and limited in size to allow for the same close camaraderie that the real-life equivalent of their operation would have.
It helps to boost social interaction and development alongside your fellow virtual pilots.
Join the VA experience
Why not join a one today? It can greatly enhance your simulation experience and bring a new lease of life to your flights. You can interact with the community and become part of the club that is a VA.
It's fun and exciting, plus you can also compete against fellow pilots by clocking up your flying hours and flights completed.
Some of the biggest selections out there can be found through virtual flight communities, such as our own right here at Fly Away. We have various styles of airlines to pick from and across the internet, there are thousands to look at. All you need to join a VA is;
A legitimate copy of a Flight Simulator product, varying from FS98-FSX and X-Plane depending on who you choose to fly with and what the overall standard of specification throughout the group is

A consistent internet connection that allows for easy and rapid communication and reply, when possible, to your colleagues and fellow pilots

A set standard of skill within the flight simulator, with the level varying depending on who you join – some look for high-level pilots, others are happy to help polish up your skills
There are hundreds of airlines to choose from, most of them based on their real-life counterparts. Whether it's a small state-run airliner or a huge global airline you're interested in; you're sure to find one to suit your needs using our list below.
The Benefits of joining
One of the most important aspects of joining up with a VA is that it allows you to improve your own skill level whilst meeting new pilots and like-minded people, as we've looked at before now. But the key aspect of actually using a VA is that it adds something entirely new to the game – competition, and pressure. It's no longer just a simulation that you can restart and perfect over the course of the night, ignoring mistakes along the way!

Flight simulation can be a bit of a specialist subject, so being able to get involved in a community that's as passionate and dedicated to aviation as you are can be hugely rewarding. You'll be able to talk openly with like-minded people about the pros and cons of anything you wish, making it easier than ever before to really get involved in flight simulation like never before – if you feel like your aviation love is a solo passion, you'll find kindred spirits aplenty across the various VAs out there you can join!

Instead, you'll find that you are now consistently asked to be able to perform at a high level, and in a pressurized environment. You won't be able to make mistakes, go the wrong way, lose your bearings or act in a way that wouldn't be befitting of a professional pilot – it's all about getting the result. For many people, the one thing that flight simulations is a clinical edge to keep you coming back for more – this gives you just that

Add in the realism that it brings to the table, and being part of a VA can really help boost your replay value of any flight simulator out there. You'll also be expected to carry realistic conditions and settings in your game, so you'll need to use real weather apps to make the settings play out appropriately. This can be great fun for anyone who wishes to really take their own challenge to the next level and helps to really expand on the overall experience

Another big reason to consider joining a VA is the heightened learning capacity you'll get. Not only will you be flying a regular aircraft and becoming a master at using it, you'll be able to get assistance and aid from your colleagues as you fly. Questions that bother you mid-flight that you never get to find out an answer to can be answered quickly mid-game with the help of constant chat features when flying. You'll have direct access to talented pilots who understand the importance of getting the actual simulation side of things right down to the last millisecond

For anyone who wishes to refine their overall flight game, this is one of the easiest ways that you can do just that. You'll be working to deadlines and it'll almost be like a second job if you go to a demanding enough VA, but it's the perfect tool for heightening the full experience and giving yourself something new to try out, something that truly brings out the very best of your piloting skills!
Our Selection of the best VA's
Below is our bullet-pointed list are some airlines we have selected to be featured on this page. You may click on each one to view more information about them and choose whether to sign-up with them or not.
If you own a virtual airline and would like to have it featured on this list, please contact the Fly Away Simulation support team by opening a ticket here. You will need to provide a few paragraphs outlining your VA and some images for the article page we will create for you.
Promotional video example
Below is a promotional video from Transavia Virtual Airlines. Transavia does not have a website of their own, however, they are part of the Dutch Virtual Airline Group.
Hearing your comments
We would love to hear your thoughts in the comments section below. Let us know what Virtual Airline you fly for, how often you fly and whether you enjoy it or not! Feel free to also post reviews of any of the VA's out there.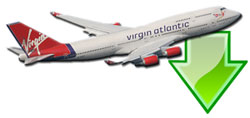 Don't forget... We have a huge selection (over 24,000 files) of free mods and add-ons for FSX, P3D & X-Plane in the file library. Files include aircraft, scenery, and utilities All are free-to-download and use - you don't even need to register. Browse on down to the file library here.