As computer and gaming console technology improved dramatically over the last decade, simulation games took full advantage. Games that debuted with limited graphics, sound and performance grew by leaps and bounds with every new release. Now many of the biggest simulation games are enjoyed by enthusiastic players all over the globe at the same time.
The following is a showcase of the some of the iconic simulation games to come out on the market in the last ten years. The titles listed here were chosen for a combination of unit sales, creativity, uniqueness, technical excellence and longevity.
1. Microsoft Flight Simulator X
Microsoft flight Simulator X is the 10th version in this storied franchise. Releases have included Microsoft flight simulator, Microsoft Flight Simulator 2004 and Microsoft Flight Simulator X. FSX was released in 2006 at the 2006 International Consumer Electronics Show (CES). The standard edition features 18 aircraft, 28 cities and more than 24,000 airports. There is a deluxe version which included 24 aircraft and 38 cities.

The diverse list of aircraft includes jetliners like the Airbus A321, nimble small craft like the Cessna 172S Skyhawk SP, and unique planes like the de Havilland DHC-2 Beaver floatplane. Missions include helicopter takeoff and landings, flying passengers on a San Juan Islands hop, and flying a Boeing 737-800 from Las Vegas to a secret location at fabled "Area 51."
Microsoft flight simulator X features dozens of beautiful aircraft and exciting interactive missions. Pilots can roam the globe, flying almost anywhere their hearts desire. It is easy to get started for beginners, yet offers experienced pilots plenty of challenge and advanced missions.
For over 20 years, Microsoft Flight Simulator has led the field in sales, fan loyalty and critical acclaim. Other products have come out on the market that can claim certain advantages over Microsoft Flight Simulator X. But none have created the blend of graphic imagery, flight dynamics and community that Microsoft has achieved. It is not hard to believe FSX will be leading the field for another 20 years or more.
Of course, as flight simulation is our specialty, you can grab your copy of Flight Simulator X over at SimShack.net!
2. The Sims
The Sims is not only one of the finest simulation games ever created. It is one of the top-selling franchises in PC games. The Sims attracts fans of all ages, incomes and backgrounds. It provides users the opportunity to run their own universe, setting up communities and households with simulated humanoids. It is a life simulation game, originally created by Maxis and put out on the market by Electronic Arts. By May of 2001, they had moved more than 150 million copies of the game off the shelves worldwide.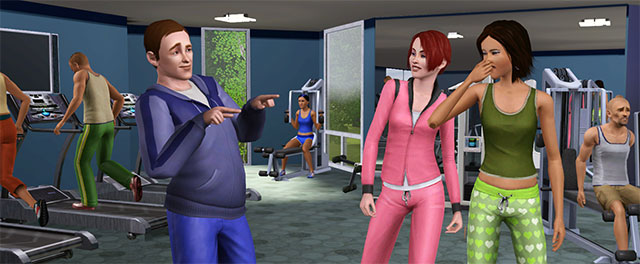 An interesting characteristic of The Sims is that there are no predefined goals. Users create virtual humans called "Sims," and arrange them in homes that the characters build or are already made. Players then mold Sims characters by modifying their moods and meeting their needs. As the game evolved over the years, and expansion packs were released, new opportunities developed for ways players could manipulate their Sims.
The very first game was released in February of 2000. It was the first time the public was exposed to virtual people named Sims that lived in a suburb near the town of SimCity. The game was released on various platforms. After two years the publishers had sold more than 2 million copies around the globe.
Courtney Marchelletta, a former About.com Sims Games Guide, wrote, "'The Sims' is the ultimate simulation game. It'll keep you up for hours past your bedtime."
3. World Of Warcraft
World of Warcraft is a massively multiplayer online role-playing game (MMORPG). The Warcraft series began with the release of Warcraft: Orcs and Humans, produced in 1994. World of Warcraft follows Warcraft III: The Frozen Throne, and was released on November 23, 2004.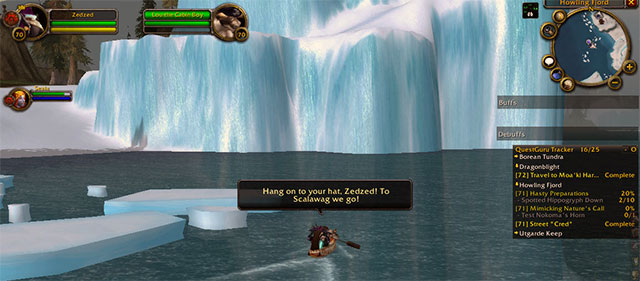 There have been several expansions of the game. In 2007, The Burning Crusade came out on the market. The second expansion, Wrath of the Lich King, was released in November of 2008. In December of 2010, Cataclysm came out on the market. Finally, the fourth expansion, Mists Of Pandaria, hit store shelves in September of 2012. Currently, World of Warcraft is the most popular MMORPG in the world, with over 10 million subscribers.
Players can choose a third or first person view for their World of Warcraft character. They can roam the land, fight monsters, complete quests, and involve themselves with various characters as well as other players.
Brian "Choco" Hagen, in review for rpgamer.com, said, "...we have ourselves a fine, fine game here. It's well-balanced, pretty fun, has plenty of charisma, lets the player choose how they want to advance, and more. It's not perfect, but for an MMORPG it comes pretty close."
4. Final Fantasy
Final Fantasy is a series of fantasy role-playing video games (RPGs). The brand also includes an expansive array of printed media, films, anime, and related merchandise. It started in 1987 with the release of the original game by creator Hironobu Sakaguchi. It was an immediate success, and spawned a variety of other genres such as racing, fighting and massively multiplayer online role-playing.

The game focuses on a cadre of heroes who battle evil while dealing with their own internal demons and interpersonal conflicts. Many of the character names come from mythology and history from cultures around the globe.
So far, more than 100 million units have been sold, making it one of the best-selling video games of all time. In 2006, Final Fantasy received a star on the Walk Of Game, and continues to hold seven records in the Guinness World Book Of Records Gamers Edition.
Some commentators have pointed out deficiencies in the game such as the menu system, and the use of random encounters during battles. Despite these criticisms, Final Fantasy gets high marks from most reviewers. A reviewer with the username Gilgamesh, writing on TheFinalFantasy.com, said, "Final Fantasy 4 is in, my opinion, the single greatest Final Fantasy game ever. This game blew me away when I was fortunate enough to play it eight years ago, and to this day, it still ceases to amaze me...you're in for one hell of a game."
5. Call Of Duty
Call of Duty is a third or first-person shooter game. Originally produced for the PC, it was later provided on handheld and console platforms. The Call Of Duty series consists of the original title, Call of Duty 2 and Call of Duty 3. Call of Duty 2 has a World War II setting involving soldiers in United States, British and Red armies. Call of Duty 3, also a first-person shooter, follows armies from Canada, Britain, the United States, Poland and the French Resistance shortly after the D-Day invasion.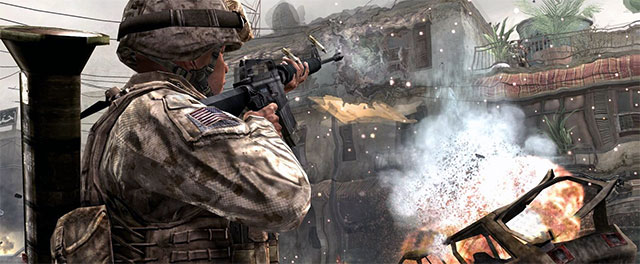 The Modern Warfare story arc began shortly after the release of Call Of Duty 3. Call of Duty: Modern Warfare was the first departure from the World War II setting. Released in November of 2007, it sold over 13 million copies in less than two years. Call of Duty: Modern Warfare 2 was released in November of 2009.
By November of 2011, the Call of Duty series had moved over 100 million units. By March of 2012 there were approximately 40 million active players every month.
In a review for GameSpot.com, Greg Kasavin said, "Most anyone who plays games would more than likely be very impressed with Call Of Duty's authentic presentation, well designed and often very intense single player missions, and fast-paced entertaining multiplayer modes."
6. Madden NFL
For over 20 years, Madden NFL has been one of the most popular sports simulation games on the market. Originally called John Madden Football before the year 1993, Madden NFL was created by Electronic Arts. Its namesake is John Madden, a popular coach of the Oakland Raiders and well-known TV color commentator. Since their inception, the games have been a top seller. With statistics, playbooks and voice commentary, it combines the realism of an actual game and TV telecast.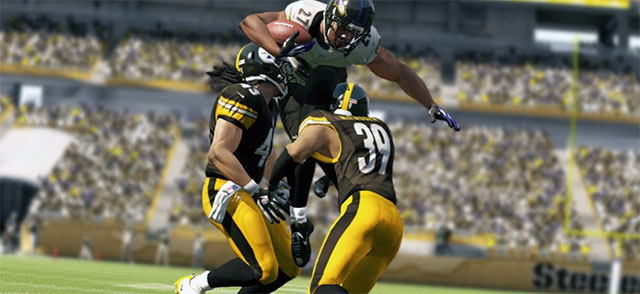 Although it was originally conceived in 1984 by Trip Hawkins, who founded Electronic Arts, it was not released until 1988 due to Madden's demands that the game be extremely realistic. A second version was released in 1990 and every year after. When Electronic Arts was able to get the rights to use NFL teams, it changed the name to Madden NFL in 1993. Madden has left the broadcast booth and retired, but still consults the company and provides his expertise for further game development.
By 2010, the company had sold over 85 million units of Madden NFL. Worldwide, they have achieved more than $3 billion in total sales. Electronic Arts determined that there are between 5 and 7 million consistent fans of the game. That number includes several high-profile NFL players, who often give the company feedback on their own characters and game play.
Greg Miller, reviewing Madden NFL 13 on Sep24, 2012 for IGN.com said, "Madden NFL 13 is an excellent football game... The truth behind the success comes down to the sum of the parts. Madden NFL 13 looks, feels and sounds like what we all watch on Sunday, and I can't stop playing it."
7. Halo
Halo is a highly successful science fiction-based videogame series. It focuses on a war between humans and an alliance of aliens known as The Covenant, led by a group known as The Prophets. A central character is Master Chief John-117, a super soldier, and his companion Cortana. Halo is a reference to Halo rings, huge structures built for habitation.

Halo is recognized by fans and industry leaders alike as one of the best first-person shooter games. The original title, Halo: Combat Evolved was followed by Halo 2 and Halo 3. Although the game was originally developed for Mac OS and Windows, it was moved to the Xbox platform when Microsoft bought Bungie Studios, the original developer, in 2003. Players take on aliens while attempting to complete missions, at the same time attempting to reveal the hidden secrets of The Halo.
The Halo series has sold more than 42 million games (excepting Halo 4), generating over $3.5 billion in revenue. With the recent release of Halo 4, the positive reviews continue to roll in. In a special report for CNN, Larry Frum wrote, "The deepening interactions between these two main characters enhance the narrative and make 'Halo 4' a wonderful new addition to a beloved franchise -- and the best 'Halo' campaign so far. It keeps me wanting to play over and over again."
8. Rollercoaster Tycoon
Every kid loves roller coasters. Roller Coaster Tycoon allows users to try to build the wildest, craziest, scariest, most intense roller coaster ever made. Players take the role of a super rich magnate whose primary goal in life is to build the world's most amazing amusement park. There are no limits and nothing is off the table.

Roller Coaster Tycoon is a construction simulation game, with elements of management involved. Released in March of 1999, it ran on Microsoft Windows and was later added as an Xbox product. The original title was followed by Roller Coaster Tycoon 2, then Roller Coaster Tycoon 3 and finally Roller Coaster Tycoon 3D.
The creator, Chris Sawyer, was a huge roller coaster fan. Originally titled White Knuckle, the name was changed to follow in the series of Tycoon releases including the extremely successful Transport Tycoon.
Users play the game by finishing a number of scenarios by building amusement parks. The secret to any one park is creating enough interesting and amusing rides for the park visitors. Players can select from many roller coaster types. They can also build the cars, haunted houses and Ferris wheels, among other attractions.
Roller Coaster Tycoon has received high marks from the gaming community. GameSpot gave it a rating of 8.6 (out of 10) and IGN gave them a nod of approval with an 8.5. Both amusement park experts and super fans give the game praise for an accurate depiction of real-life roller coasters.
9. Minecraft
Released in May of 2009, Minecraft is a "sandbox" game created by programmer Markus Persson. Players build structures and objects from 3D cubes in a simulated world. They can also gather resources, create crafts and engage in battle. Minecraft has two main modes: survival, where players gather assets and try to stay healthy; and creative, where they don't face the challenges of hunger and health maintenance.

In both 2011 and 2012, Minecraft won multiple awards, including several from the 2011 Game Developers Conference. It captured the Best Downloadable Game Award, the Innovation Award, and the Best Debut Game Award from the Game Developers Choice Awards. At the 2011 Independent Games Festival, Minecraft took home the Suemas McNally Grand Prize and the Audience Award. By November of 2012, it has moved more than 8 million units for the PC and more than 11 million for all platforms.
Minecraft is different from many games because there is not any specific goal to achieve. While the game play opens as first-person, players can choose to operate in third-person. In either case, players are able to build objects with 3D blocks arranged in a grid. The objects or structures can be dirt, stone, water or even vegetation.
A player nicknamed "Saint Dexter" wrote a review on GameInformer.com: "3 words. Best. Game. Ever...Not once have I ever had an non-enjoyable gaming session with Minecraft…Buy it now!"
10. Half Life
Half-Life is a first-person shooter game first released to the gaming community in 1998. By November of 2004, it had moved more 8 million units. By 2006, over 20 million units had been sold. In 2004, the sequel Half-Life 2 hit store shelves. Like the original, it was received well by gamers and media alike. In fact, a strong driver of Half-Life's popularity is the ability of the gaming community to create modifications.

The game is set in a desolate area of the state of New Mexico similar to the famous "Area 51." The main character is Gordon Freeman, an MIT graduate who survives a failed experiment. The failure creates "dimensional seams" which allow aliens from another dimension to enter his world. The game follows Freeman as he deals with the hostile aliens as well as a US Marine Corps special operations unit.
Half-Life consistently garnered positive reviews from websites like Metacritic, Computer Gaming World and IGN. Hot Games called it "a totally immersive gaming experience that makes everything else look quite shoddy in comparison."
The past ten years has seen an explosion in the number of simulation games on the market. Hundreds of titles enjoy brisk sales on several gaming platforms. As long as new releases continue to honor these strengths, many more years of fantastic simulation games are on the horizon.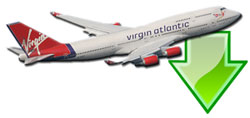 Don't forget... We have a huge selection (over 24,000 files) of free mods and add-ons for MSFS, FSX, P3D & X-Plane in the file library. Files include aircraft, scenery, and utilities All are free-to-download and use - you don't even need to register. Browse on down to the file library here.