One of the most important aspects of using a flight simulator is ensuring that you have the right quality in terms of the aircraft provided to you. Realism is so important in a simulation environment and without that right quality and style it can be quite tough to actually organize and prepare for properly.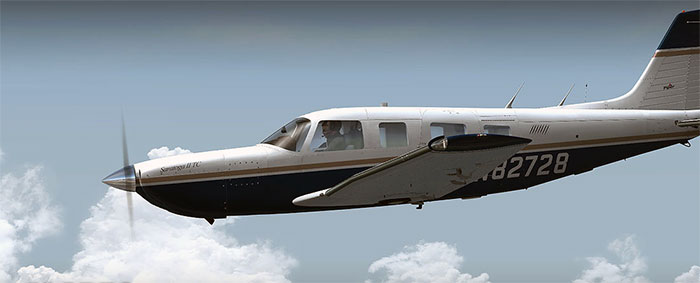 The problem, then, is that the vanilla aircraft provided in most flight simulators aren't quite as up-to-date, feature heavy or as realistic as they can be. Due to time constraints and budgets etc., it's hard for a company to get everything spot on during the release itself.
Thankfully, though, the aircraft themselves have been made in stunning detail thanks to the help of the excellent community that work on the flight simulators that are available today. These simple changes, when made properly, can be the catalyst to long-term success for yourself when flying any aircraft in-game. After all, getting an accurate and close-up experience that closely mimics what you are doing in real life is very important – if you don't get a version of the real thing, what's the point in even playing?
This latest release, a remake of the outstanding Piper PA-32 Saratoga II TC, is one of the most authentic in some time and brings all of the classic attributes that we simply love to see from an aircraft to the forefront. It's designed to be effective and easy on the eye, whilst still providing a high level of quality and – most importantly – high levels of accuracy. From the speeds it can hit to the actual weight and scale of the aircraft, everything is taken care of to ensure that the final product feels as close to the real thing as you are likely to find in any flight simulator.
This package itself is suitable for use with both Microsoft Flight Simulator X, as well as Prepar3D. If you want to make your own time so much simpler in the skies, and you want to have a more balanced and long-term learning capability available to you, then this authentic take on the brilliant Piper PA-32 is something that you should look into trying out. It's another popular release from Alabeo, who have a keen history of adding to the niche massively with authentic and truly enjoyable aircraft that look, feel and perform just as they would in a real world environment.
So, if you are looking for ways in which you can really enjoy the outstanding realism provided by this add-on, you should consider taking a look at it over at SimShack. Its attention to detail and stunning quality of design makes it easy to use, alongside the wealth of new features and custom-added additions to really make the aircraft feel different from the usual selections in the vanilla game. If you want a bespoke cockpit that really feels the part and has every little spoiler, addition and extra included along the way then this might just be the ideal selection for you.
General Review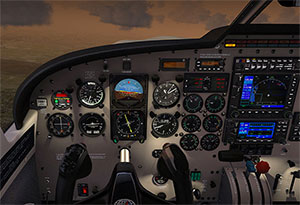 Of course, it's hard to actually know how good this aircraft is when you first start using it – it will take some time and personal experience to know if what you are experiencing is actually something that you can genuinely enjoy and get used to. By giving you access to two unique aircraft, though, you get plenty of value for your purchase which should always be another consideration when buying new aircraft for your game – how much value are you receiving?
Well, in this package, plenty. It's huge attention to detail whether it's the liveries that you are talking about, the overall look and feel of each part of the design or the performance of the aircraft you will be gaining access to a package that is easy on the eye, and easy on the hands. Nothing is complex about flying these aircraft as everything is prepared and laid out for you, so that the challenge can be scaled to fit your own ideals. If you prefer your aircraft experience to be challenging then you can make it so, but if you need more help with flying properly you can easily add in better adjustments to effective performance.
This aircraft package also comes with some nice handy features that you can easily make the most of quickly and easily – it gives you total integration with both Flight1 GTN 750 devices, as well as Reality XP GNS530 devices. This makes it much easier than ever before to actually start flying in the right manner, if you own either of these. The actual integration with these systems means that you can easily take full control of the flight experience, and ensure that you get a performance that feels every bit as good and as realistic as the aircraft looks.
The most important thing that you will get with this package is the overall feel, though. If you have ever flown one of these aircraft in real life then you will be no doubt aware of just how effective they can. Well, this package shows off that wonderful effectiveness better than any other package available for the same aircraft. It faithfully recreates the interior and the exterior of the aircraft to stunning efficiency, ensuring that you are easily able to manage your aircraft just as you would be in the real world. If you have experience of doing so, you'll love this!
The level of detail and attention to the smallest possible additions on the cockpit of the aircraft is extremely impressive, and it makes it easier than ever to create an atmosphere that will truly engross you. The most important aspect of using any new additions to your flight simulator is to further improve the realism, and with all of the new changes and additions into the aircraft itself it's never been easier to really engross yourself in the dynamics of an aircraft.
Put quite simply, if you want to really get into the spirit of things then this package is what you need – it takes into account all of the little graphics nuances that really make the experience feel as full as possible. Small window scratches and the like become the norm as new graphical implementations have been added to make it feel even better than before, whilst also ensuring that you have an aircraft that can truly challenge your flying skills.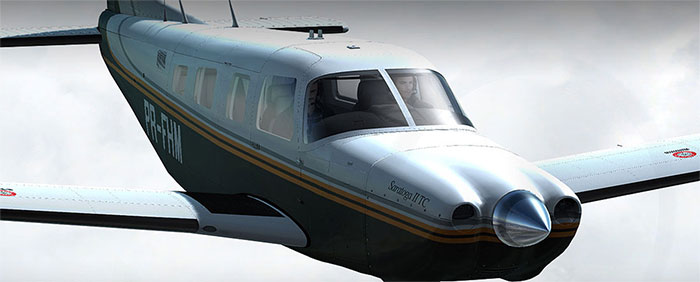 While this ups the difficulty a little, if you are really struggling you can use many assisted features in the cockpit to make the flying experience a little easier on yourself. However, if you do want that extra challenge you get access to so much in the cockpit it would be hard to say no!
Overall, the actual quality of this package is hard to match – the graphical overhaul of the aircraft puts the vanilla options to shame, and the custom-added sound packages are brilliant for adding that extra verve and quality to your aircraft while you take to the skies. Include in the volumetric side-view pop and being able to really take your overall flight simulation performance to a new level has never been easier than it is at the moment with this excellent package.
FAQ
Sometimes, downloading and installing these packages can be a little bit tougher than you might have expected – to make sure that you get the maximum from your system, these frequently asked questions should help you sort any problems you have so that you can fly your new Piper with as much freedom and as much comfort & joy as you possibly can;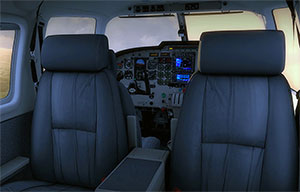 Will This Work With The Steam Edition of Microsoft Flight Simulator X?
Yes, it will – the compatibility rating with the Steam Edition versus the normal edition is very high, so you should have no problems in installing this package with the latest version of the Microsoft Flight Simulator series, regardless of what Operating System you use.
How Was This Ensured To Be Accurate?
Accuracy is always very important and the information was gathered through many hours of consultation with experts and first-hand experiences with the aircrafts themselves. Additionally, they have also been created through the long-term collaboration using various media sources, references and studies along the way to try and find the ideal solution for anyone out there who enjoys authentic aircraft simulation experiences.
Is This Package Suitable For Online Use?
So long as the person that you are playing with is using the exact same edition and you therefore have the same files installed, this can be used online. We recommend using the Steam Edition for online play as its far more modern & stable than the Gamespy equivalent (which has now been deprecated).
Is There A Manual?
Yes, you get access to a full manual that gives you all the attributes and instructions about the aircraft and its overall performance levels.
Preview Video​
You can order your copy over at SimShack.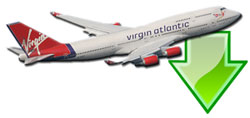 Don't forget... We have a huge selection (over 24,000 files) of free mods and add-ons for MSFS, FSX, P3D & X-Plane in the file library. Files include aircraft, scenery, and utilities All are free-to-download and use - you don't even need to register. Browse on down to the file library here.