Flight simulation games have been improving, changing and developing all the time in front of our very eyes – at the moment, some of the most amazing releases have been seen in the last year as the ability to ramp up and improve the baseline flight simulation experience with new features and additions has never been easier.

​​
Huge swathes of the community work together to create these solutions, ensuring that flight simulation fans all around the globe get access to some truly excellent new products, aircraft and features to enjoy all over again from the start.
This latest release by the excellent A2A Simulations gives you access to some of the most high-end features and improvements seen in an FSX/P3D package for quite some time. Giving you access to both the aircraft itself as well as the associated Accu-Sim expansion set that helps to bring the aircraft to life even more, you get everything that you need to fly a Cessna 182 at its very peak performance and realism. For anyone with a love for this aircraft, or a vested interest in trying one out in a simulator, this is the best way to start.
The Plane Itself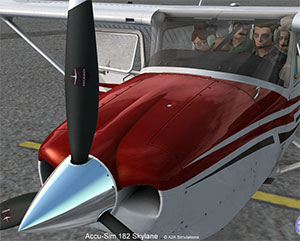 The aircraft itself brings a huge amount of different features to the table that makes it different from your traditional aircraft choices in a flight simulator. It's stylish design matches up well with aircraft even today, but it's real efficiency and style comes from the fantastic range of tasks that it was able to carry out with brutal efficiency.
Whether it was transporting people or goods, it's nimbleness in the air attached to its rapid speed made it incredibly popular across both civilian and military doctrines. It was used to carry military goods from port to port for many years, proving its versatility time & time again. If you want to use this versatility, and take an aircraft up into the skies that defy expectation, then you might want to consider downloading this epic new package by A2A.
What You Get
When you purchase this new released by A2A Simulations, you'll get access to a completely mastered and accurately designed equivalent of the Cessna 182 Skylane aircraft. With every last detail covered, secured and checked for accuracy you really do open up one of the most inventive and enjoyable aircraft downloads available.
Additionally, though, you get access to the specific Accu-Sim function that's needed to get the absolute best out of this package. It allows you to push your own flight capabilities to a new level entirely, giving you much greater control over every single aspect of the aircraft itself.
Opening up whole new avenues to deal with can increase the challenge and really rams up the realism, but for those keen simulation pilots out there who want to really challenge themselves and see how they handle a close representation of the real thing will find an incredible challenge here. While both these packages were once sold separately, today you can get them all together in the finest possible quality and detail!
Key Features
Total realism has been applied in the creation and actual design of the aircraft package provided – the inclusion if Accu-Sim makes this stand out even more but just on its own the aircraft model exudes realism and takes precedence from the high standards set from previous packages

Every last feature and attribute has been accounted for so when you get in the hot-seat of this aircraft you'll get the same feelings that you would in real life. The speed, the performance, the balance and agility all match together with the accurate details in the design to give you something that's based on many hours of research, calibration and testing to get everything just right

Designed for professional simulation purposes, this takes realism and accuracy to previously un-scaled heights – it gives you the chance to actually learn how to fly this aircraft as closely as you can within a simulator, giving those who are looking to be educated far more control over the flight itself

Tiny details included along the way such as gauges that reflect and react to your every move, making it easier than ever before to really feel as if you are in the cockpit of the real thing. The inspection systems that take place, for example, before take-off have been managed, designed and approved by those with first-hand experience in flying the Cessna in real-life in the first place!

Balance the aircraft just as you would need to in the real world with genuine flight nous and smarts needed to make any flight as comfortable and as efficient as it should have been at the offset. If you find that your simulation experiences are no longer as challenging as they should be, this can be the perfect solution for you

Total immersion is almost guaranteed with a realistic design both inside and outside, with the cockpit including absolutely every last detail – functional or spoiler – to make it as easy as possible to settle into the pilots chair and just take control of the entire flight from start to finish!

Improved loading times and capacity for this package ensures that you get the smoothest possible performance, even on older machines. New coding and additional changes have been to the overall way that the aircraft works so that the simulator can load the data as best as it possibly can, guaranteeing long-term performance

Compatibility with GPS configurations with anything from a GPS 295 to a GNS 530, meaning that you get total control over the flight and that you can accurately judge and reflect the flight performance as you go using your GPS assistance

Naturally animated people walk around the aircraft, form passengers to an actual animated pilot sitting in your seat as you go – the plane no longer feels like a ghost flight, and instead brings on that extra touch of class and realism to make it all come together perfectly
How Does It Fly?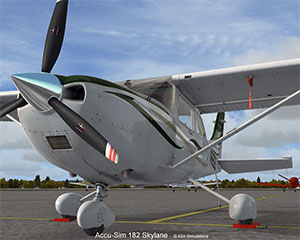 Of course, the most important aspect of actually using any flight simulation tool is how it operates – well, the A2A Simulations take on the Cessna 182 is one of the most immersive we have used. Having used many community products over the years, these latest changes and additions to the formula that A2A have used for years to great success makes a staggering difference to the long-term success of the package. Many flight simulation add-ons are purchased and then rarely used, but this takes such a massive deviation from the norm it would be hard to ignore.
You immediately notice the balance within the aircraft when you take off – if you compare your own flight stats and numbers with data from the real thing, you'll notice an incredible likeness. While your own flying experience and quality will play a part, it certainly gives off that feel of what the real thing can do. The performance feels about the same as the real thing, and every last feature that could possibly be included is there to make it feel as realistic as possible.
The inclusion of Accu-Sim makes a big difference, too. We've tried it with and without the expansion, and it really is night & day. The previous edition was excellent, and we loved the Cessna 182 package when it first arrived, but this adds so much more to the equation. More realism, more challenges and more enjoyment is something we all look for, and you get it here in abundance.
Overall, this package flies just as you might expect it to – it follows the proud tradition of A2A packages being overwhelmingly awesome, so if you want to give yourself a long-term solution to flying a Cessna without shelling out for one in real-life, this'll be the perfect accomplice.
Visit SimShack for full product description, screenshots and to purchase.
18 Minute In-Depth Video looking at the production of the aircraft
FAQ
How Does The Package Install?
The installation process is incredibly simple – you just need to run the installer and it should automatically include everything that you need directly into your Flight Simulator X or Prepar3D installation. If you use the Steam Edition, you might need to look at the specific way to point your new addition to the Steam directory.
Is This Compatible With Other Flight Simulators?
This package is also compatible with Prepar3D, although it runs just as well when used within Flight Simulator X.
Will There Be New Releases & Updates?
Should A2A Simulations create any changes or updates to the package, we will make a point of announcing it here on our website. You can also check the A2A Simulations website.
Can I Turn Off ACU-SIM
Yes, you can disable it from being used prior to starting up Flight Simulator X or Prepar3D. If you feel that it weakens performance or makes it too challenging at first, you can easily take off Accu-Sim to give you the more traditional experience.
You can now read our review of this aircraft here.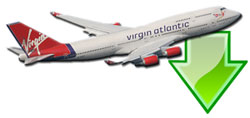 Don't forget... We have a huge selection (over 24,000 files) of free mods and add-ons for MSFS, FSX, P3D & X-Plane in the file library. Files include aircraft, scenery, and utilities All are free-to-download and use - you don't even need to register. Browse on down to the file library here.