For those who spend their time on FSX perplexed by the massive selection of different keyboard instructions that you can use, there are various solutions available to you in terms of making it all a bit easier to memorize and learn. One is to have a hotkeys list on your tablets so that you can refer to it as you fly; the other is to use the excellent new release by Editors Keys.
Their latest product, the excellent backlit keyboard for FSX, provides you with a stunning design that allows users to get a high level of understanding of what keys they should be using, and making it easier to pinpoint the most important parts of their hotkey selection.

This allows users to get a far more similar experience to the real thing, too, as the color co-ordination inside stacks up well with the real-life cockpit of many different aircraft.
By improving the level of control and the speed of input from the users, this new keyboard helps to deepen the experience and make it so much easier to actually use the various hotkeys available to you in flight simulation.
It has over one hundred shortcuts included, and features a full range of unique backlighting to make it much easier to see the keys at night when you are trying to fly with very little lighting.
The keyboard itself is made from a very study material, ensuring that it will be durable as well as compact and easy to use. It's unique design and nature also ensures that you'll have a much easier time of getting to grips with the whole range of new hotkeys that have been opened up for you to use thanks to the easy level of visibility that this provides for you.
The innovation behind this creation was to ensure that simulation fans would be able to properly spend their time in the simulator without putting their eyes at jeopardy. All of that squinting and straining to try and see the keyboard at the later hours of the day can become a bit of a problem, and therefore a solution was created to make it easier to see the keyboard regardless of the time of day.
With so many fresh shortcuts added, too, this makes it a whole lot easier for people to keep a strong grip on what they are doing at all times and making sure that they are going to be able to interact with the aircraft much faster than they were able to in the past. It makes a big difference to the way that the simulation process will work for each pilot who uses this, thanks to the precision and sped in which these commands can be used throughout the flight.
Now, you can cut down on the time spent trying to memorize the keys as well as making sure that you are getting used to the different placements of each key on the keyboard as you fly. This makes it a lot easier to get to grips with the project and make it much easier to become a far more efficient and ambitious pilot later on down the line. It will, in turn, make your flight a much easier thing to handle than it was before.
Assist your Eyes
One of the main benefits of using this keyboard, however, is the fact that it totally protects your eyes from any kind of specific strain when using the keyboard itself. Many people will find that all that staring at the keyboard in the dark and trying to spot what keys they are pressing quickly becomes very tiring for the eyes – in fact, it can become a bit of a problem moving forward for those who don't have the best vision.
However, this solution can help flight simulation fans get ahead of these problems with relative ease thanks to the amazing quality of the lights used in this keyboard. It removes all of the stress and strain that tends to come from using keyboards like this, and this has other problems as well. Eye strain, back pain, and neck pain are all common features of being unable to see your keyboard clearly for a prolonged period of time.
This keyboard, though, removes this problem by illuminating each key and making it so much easier to work with at night.
Now, you'll be able to improve on strains and pains in your eyes, neck and back just by being more comfortable when you are using the simulator. If you spend a lot of time on the simulator then this can be a really helpful solution, making life so much easier in the long run.
The keyboard itself was actually created alongside Optical Express to help create a far more meaningful project that would, in time, making things so much easier to manage for simulation fans to be able to concentrate and complete their flights at the dark of night.
According to Stephen Hannan, the Clinical Services Director of Optical Express, "This innovation should significantly reduce eye strain symptoms. This will ultimately improve efficiency for the user & improve eye health in the long term" therefore making it much easier for simulation users to get used to the screen.

Funded By The Fans
It was designed using the express feedback of many different flight simulation users and enthusiasts, developed in their image and their requests. This makes it much easier to actually get to grips with the keyboard, since it has been created with the intentions of being used within flight simulation.
Therefore, for anyone who needs to have a bit of extra assistance with their flight, this might just be the perfect addition to your hardware to help you get to grips with all of the different hotkeys and quick selections that you need to make during a typical flight plan!
More impressively, however, is the fact that this was funded by the hard work and money of fans. It was backed by a huge range of various companies and teams such as the Fox Network and the BBC, but the majority of its funding came from the users of FSX who wanted to have a clearer and more comfortable interface when using their beloved simulator. This, therefore, was released as a Kickstarter than very much got started!
The project went on to raise an incredibly 200% of what it originally aimed for, ensuring that the keyboard could be made even better than the original funding goals and aims had asked for.
Additionally, it's been delivered as a part of their wide range of unique gaming and simulation accessories, and has been designed specifically for use with FSX. The extra funding has helped to further optimize and prepare the product for release, making it as effective and as useful as it possibly can be and helping to greatly reduce the amount of memorization you'll need when flying.
The main reason it was so heavily funded was due to the fact it solved a big flight simulation problem – lighting. Trying to fly at night when you are keeping your lighting to a minimum can be hard work, and it definitely becomes even more challenging when you have no means of seeing the keyboard, either! This, though, changes that entirely.
It takes away this typical problem and makes it much easier to actually control the aircraft you are flying through the keyboard as everything will be magnificently lit up to provide the highest levels of visibility it possibly can.
Demonstration Video
Below is an official video from Editors Keys showing the dedicated FSX keyboard.
An Editors Dream
However, whilst this was released for FSX enthusiasts to enjoy and get used to their simulator much easier, it has another fantastic use as well; it's the perfect addition to the pack for anyone who spends their time editing and improving FSX or any other kind of product. These keyboards are made to help people fly better, sure, but they also help people work better thanks to the huge range of shortcuts and hotkeys that have been added in – you will receive a deeply detailed PDF file upon purchase that gives you all of these specific keys.
These products are regularly used by editors and developers, too, making sure that you have access to a well-lit keyboard that makes it simple to find what you are looking for without really having to look! It can speed up the editing time so much for those who are engaged in the creative arts when making up their design.
It's a very useful addition to any editing suite that wants to become more balanced, and wants to get things moving in the right direction in terms of having the correct hardware setup – Editors Keys believe they can improve speeds by as much as 40% just due to the time removed from looking around and second guessing what key you are pressing!
At the moment, the keyboard is retailing for £99.99 and can be purchased directly from the Editors Keys official website.
You can now view our review of this keyboard here.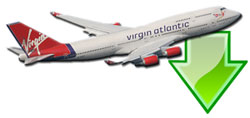 Don't forget... We have a huge selection (over 24,000 files) of free mods and add-ons for MSFS, FSX, P3D & X-Plane in the file library. Files include aircraft, scenery, and utilities All are free-to-download and use - you don't even need to register. Browse on down to the file library here.