Having long been a part of the flight simulation community, Virtualcol have produced many high-end products over the years that come with a massive range of changes, additions and improved features along the way. This makes it much easier for people to manage and prepare their flight simulators to run exactly as they had intended, as well as making sure they have as many authentic details and features on display as they possibly could. This makes it much easier to improve as a virtual pilot.
However, this recreation by Virtualcol manages to remake the awesome DeHavilland DHC3 Otter, giving you access to one of the most enjoyable aircraft of its time. They were first produced in the 1950s and since then have gone from strength to strength – now you can use it with ease.
It makes it a lot simpler to get used to its range of features, and the attention to detail in just about everything that it offers will make an absolutely massive difference in the long run with regards to how things can be improved, update and modified effectively.

What's Included?
In this package, you receive access to six unique models all with a special virtual cockpit included. Each model comes with various features and improvements, too, like amphibian editions and even one with a turboprop and skis include for easy getting around and simplicity when landing on the water!

A 2D panel setting that makes the cockpit feel alive and comfortable, in every provided model. This, in turn, makes it so much easier to manage and understand the aircraft as every little gauge and extra in the cockpit will move and alter itself to fit with your own needs appropriately

It comes with an original sound PROP and TURBOPROP feature, ensuring that the audio is as impressive as it possibly can be. This will make your life so much easier moving forward, ensuring that you have all of the boxes ticked along the way to make sure the whole thing feels as realistic as possible. The sounds are professionally created and match up with everyone and anyone

A paint kit to make your own designs for the aircraft itself, ensuring that it matches the authentic style and nature of the real thing as closely as it ever would be likely to

Another big change has been the introduction of 23 unique repaints for each aircraft, too. From the Talkeetna Air Taxi to the Katmai Lodge design, you will find that each version of the DHC-3 has some truly authentic creations made for it. This, in turn, makes it a whole lot easier to manage the look and feel of the entire project and ensures it can all come together perfectly. However, more importantly, each repaint has been made to offer an instructive and detailed look to what the real thing has the potential to offer you when you're moving forward

A refreshing take on the manuals of the real thing, including all of the main details and information that you could possibly need to know about the aircraft as you go for the most stunning level of detail and facts possible. Prepared and penned using the real thing as a guide so you can be sure that you are getting some genuinely useful and professional flight tips when you take the time to read over the various manuals that have been provided with this mod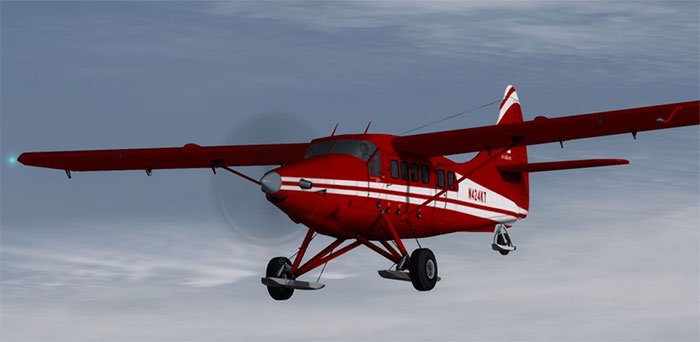 Key Features
A truly authentic remake of each and every mode that is included in this package, ensuring that it matches up in terms of scale, size and design. It really helps to improve everything along the way and ensures that everything will be easy to put together and actually will make sense in the long-term. This really improves the whole thing in many different ways entirely – by introducing a whole new style of flight for each model, you'll feel like you have multiple packages to pick form

A wholly recreated virtual cockpit that matches up with reality; all of the features and additions that you get with FSX make a massive difference, and this manages to capture everything that could legitimately be added into the package for ease of use and understanding. Our expertise and knowledge as a business will ensure that things can be put in place as quickly and as effectively as they possibly can, getting all of the smallest and most intricate details included

A true attention to detail within the flight dynamics and overall style of the aircraft – it flies as it should and captures all of the real style and understanding of the real thing. It has the same limitations and powers as the real thing, using many hours of information, advice, facts and data to recreate the aircraft in the most notable fashion possible. The aim of the entire project is to make sure that it all comes together in the right manner, giving people the help that they need to drastically improve how the system is working moving forward

Unique features are included throughout the design to make sure that the whole aircraft feels authentic and caries that same air of class and quality as the real thing would have – this certainly improves your chances of finding genuine success when using this aircraft as it's built to genuinely match

A huge list of extra features and improvements are included throughout, such as HD textures for every livery that is included. This makes the aircraft look as effective as it can whilst also carrying all of the hallmarks of the real thing and also giving you the most realistic performance that you are likely to find. Everything has been fine tuned and tested to perfection, ensuring that it can all work together in the most effective manner possible; it's a system that you will absolutely love using, ensuring that it can be managed and used in any way that you would have originally intended to use the aircraft!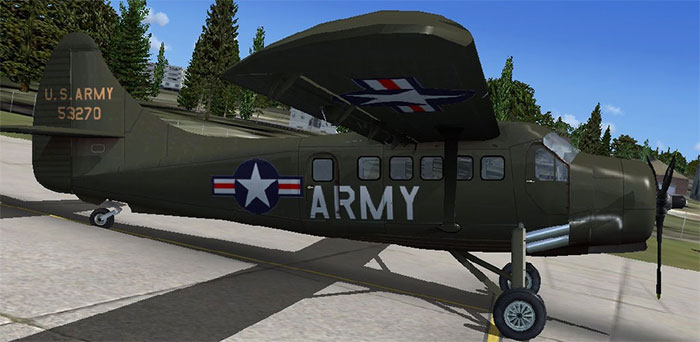 About The DHC3 Otter X
The DHC3 Otter is one of the most popular aircraft of the 1950s, the "King Beaver" as it was originally known as put into action relatively quickly during the 1950s as the De Havilland Canada corp wanted to start improving their overall level of performance on the markets. They have struggled to get transports quite right until then and this was one of the most impressive changes that they were able to bring to the organization – the creation of the Otter, as it was eventually renamed, was a catalyst for the success of the business.
It was created over a 16 year period, with more than 450 of the aircraft being built. They were very successfully used by the Air Command of the Canadian Forces an before them the Royal Canadian Air Force. It was used as a search and rescue vehicle mainly, but also spent a lot of time as a utility transport for the military. I was also used as part of the UN Emergency Forces as it helped out in places like Port Said in Egypt. Its incredible durability and versatility made this a massive popular choice across the globe for its exceptional style and its overall level of performance in comparison to many of its competitors at the time.
It was adopted by the US Army at one stage, too, and was at one point one of their main units for quite some time. It's reputation exceeded it rather quickly and, before long, the aircraft itself was seen by many as being an absolute key to the long-term future and growth of the company itself.
It was used regularly for skydiving, too, as well as those who wanted to take part in these kinds of events in places like Australia and India – in fact, even today, it's still regularly used an incredibly popular and effective rugged bush plane. It's style and nature overall makes it one of the most popular aircraft out there, acting as the starting point for many skydiving drop zones and companies offering skydiving lessons.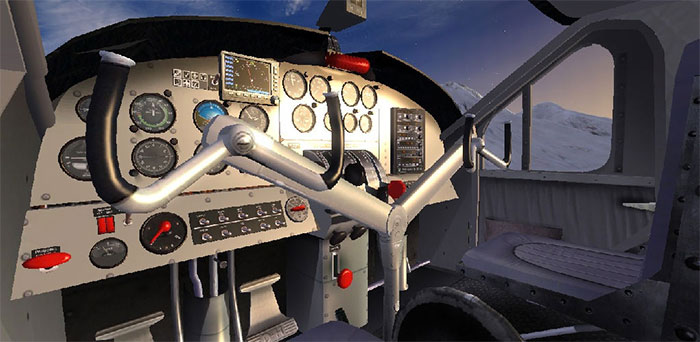 About Virtualcol
The company behind this product, Virtualcol, is a Spanish firm with a huge amount of information and skill when it comes to making new and unique FS software. Their technique and understanding of these skills is very important to helping FSX and future simulators continue to improve, and their attention to detail on the little features makes them a very popular team to try out. They know what to include in any project and are experts at making things stand you and really become apparent in terms of the features, the design or the overall style of the aircraft completely.
If you are looking for a dedicated team who know how to build the most convincing FSX aircraft that they can, you should start here!
Download Instructions
Downloading this brilliant little remake of the Otter could not be any easier – to get things started, you just need to purchase the product over at SimShack.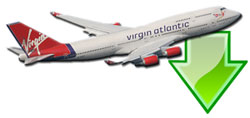 Don't forget... We have a huge selection (over 24,000 files) of free mods and add-ons for MSFS, FSX, P3D & X-Plane in the file library. Files include aircraft, scenery, and utilities All are free-to-download and use - you don't even need to register. Browse on down to the file library here.