Whilst Ibiza may be known to more people for its wild rave scene and the massive range of bars that make up the city, many people will simply not feel comfortable working in this kind of environment. With yachts and boats aligning the ports and aircraft found all across the airport, this is a place where people purposely travel to for a good time – and now you can be the one to take them there!
Recreating the detail and the stunning nature of the Ibiza location, as well as Formentera, makes it much easier to control your own aviation destiny!
This is a remake that takes detail and design to a fresh new level, and makes it easier than ever to give yourself that taste of realism and quality that is so badly needed. Created by the excellent SimWings and Aerosoft, this package really does tick all of the boxes.
It's classy, it's quick, it's elegant to look at and it's incredibly easy to use; what more could you want from a detailed remake of one of the most commonly visited locations across the entirety of Europe? Come check out this photorealistic recreation of the best two islands in the peninsula!

What You Get
A total remake of both Fomentera and Ibiza, created in a resplendent design that really takes on the design features and the elements of the islands and captures them in the most authentic manner possible

A faithful recreation of key sights and locations both in the islands themselves and in the airports, improving realism and making it much easier to know what is going on around you

Stunning texture and an attention to detail that captures even the most minor and seemingly insignificant features

AI traffic that makes the entire location feel alive and also gives you a much greater idea of what kind of goings on occur when you are flying in the skies that surround key party locations such as these islands

A massive range of additions and improvements made to realism, scale, performance and style of both the islands and Autogen
​​

Key Features
A total reconstruction of the isles themselves, giving you a remake of Fomentera and Ibiza, respectively. This provides a whole new level of detail and design that really captures the look and feel you would be going for when you visit two of the party capitals of Europe. Scenery has been captured perfectly, using 50cm/pixel graphics for the scenery of the islands, whilst airports are updated to a 25cm/pixel range to make the very most of each simulators graphical capacity

A new and extended terminal at the airport, delivering it in a whole new look and feel compared to previously. Makes the whole new façade look even more impressive, too, as it uses the correct sizing and scaling along the way to make sure everything comes together with extreme precision

Fresh designs and textures for each and every building in the airport – new textures have been designed to the highest possible level of detail and precision throughout. This creates the perfect design for you to enjoy moving forward in the future, improving the ability to recognize key airport sections much easier

AESLite traffic has been included in here for users of FSX. in Steam Edition and P3D as well, improving the overall liveliness of the airport and ensuring that everyone can feel as if they are seeing an airport which is alive and kicking with various animations going on

A whole new range of static vehicles are added in there alongside buses and baggage carts to make sure that the airport looks like the massive tourist entry and exit point that it is. This adds another layer of life to the whole thing, making it easy to enjoy the view

The vehicle changes also include a total overhaul of the static vehicles that align the airport itself, making it so much easier to spot a huge range of different aircraft throughout the airport. This allows the whole place to feel much more open than it used to, with accuracy the key in each of the models which have been included

Grass has been placed in-between each of the taxiways to make it easier to differentiate and to know where and when you have to go. This makes navigation and accuracy much easier to manage when you are flying from the airport

A whole new taxiway approach has been build alongside a total reworking of the lighting for the approach and RWY as well. This makes everything feel so much more secure in general improving your overall enjoyment of flying within the airport and also making visibility much better than before

A whole new range of ground shadows have been produced using raytracing lights, ensuring that lights will be rendered in the right way and to ensure that everything works out. It's vital to make sure that things can go together in the right way, ensuring that success in navigation is always possible

New ground markings have been added in there, too. these are included within the PP and the taxiways acing it easy for you to work out where you have to go, and improving the overall ease of which the lettering which was previously used can actually be read

All existing buildings have been improved and changed, with new buildings also included within the airport that are a must for ensuring that realism and authenticity can be consistent throughout. These changes make it so much easier to manage your flight throughout, giving the airport a much greater feature range

Autogen has been totally reworked within the vicinity of the airport, making sure that the whole thing can be managed and made to fit with the new changes to the scenery that is nearby you. Also, the autogen has been improved to work consistently across both of the islands provided

New night lighting has been updated and improved throughout, giving you partly rendered lighting known as Raytracing lighting that makes a big difference in terms of offering you better visibility whilst also boosting the atmosphere of the airport and across the islands themselves as a whole, improving the overall feeling

Photo scenery has been used instead of memory intensive texture files. These photographic scenery packages used all across the airport ground and the islands themselves adds everything into their rightful location. Now, images that you see across the place are going to be absolutely incredible in terms of providing accuracy. Are you familiar with the area? Then you'll no longer need to spend most of your time trying to retrace your steps and make sure that you have gone in the right direction as the distinctive features of both islands will now have become clearer than they have ever looked!

This update is completely compatible with DX10, if you are interested in using these features. The only part which is not working with DX10 is the Safegate models. To use this, you need to download the DX10 Fixer 2.7 file.

Animated jetways have been included but for those who have a lesser machine that does not handle this increase in the performance requirements, with a simple hotkey (CTRL+J) you simply need to make it start animated or indeed turn off the animations if you are incapable of handling the jump in the performance across the board

Charts are included which make it easy for you to understand what is where and what is going on in this paradise. Now, life is easier than ever thanks to the development of these charts which will ensure you can fly like a pro over this neck of the woods

Updates
There are two critically acclaimed updates that are available for this package, that help to expand the influence and the detail of these islands even further. Residents and locals will know that Ibiza isn't the only part of this neck of the woods worth checking out; there are many islands and locations that you should consider looking into in future.
For example, many people spend their time on the Balearic Islands, and this package will give you a total fresh of these iconic parts of the Peninsula. This package will give you a new perspective on what these areas look like, whilst installed a real sense of detail and realism across every road and every villa in these islands. In terms of realism, few things are capable of coming close to what this achieves for the style and the layout.
The second expansion, though, continues to update the Ibiza area and makes the whole thing look so much better. By taking the bull by the horns and putting in hours' worth of hard work and detail into the package, this manages to absolutely revamp the system and to give people the kind of help that they need in learning the area.
Ibiza, with the aid of this update, will really take on a new look and feel that is even more impressive than the original. For a further level of depth and detail that simply was not possible during the original release, you should pick up this update to boot.

About Ibiza
The world's most common hotspot for parties and having some fun, this is one of the most visited areas in Europe for the young and the reckless. If you are looking for a way to give yourself a fresh perspective of what partying in the sun can be like, then it's a smart move to take a little trip over here and see what all the fuss is about.
However, Ibiza isn't just a stopping point for drunks who want to party a bit harder than they can back at home; it's a stunning location with natural beauty and class surrounding it at every turn. In fact, Ibiza is now a widely recognized UNESCO World Heritage Site, making it a great place to visit for party heads and those with an interest in history and geography at the same time. Whatever you are into – shopping, drinking, dancing, learning – you will find something here in the Mediterranean to help you relax and have some fun.
Seen by many as the birthplace of electronic music, the likes of DJ Tiesto have local spots here in the city that makes it easy for people to come along and enjoy themselves. Whatever you are into, then, you will find that Ibiza is the place to be – it's become more family oriented as time goes on so it's vital to remember this as your plans for a holiday might be progressing. From an aviation perspective, too, Ibiza is great to visit purely for its amazing scenery and ease of access.

About Aerosoft & SimWings
Aerosoft are one of "the" names within aviation recreation and acts as one of the most respected names that you are likely to get when it comes to flight simulation add-ons and recreations. Their attention to detail and their quality of design when it comes to scenery packages and other simulation add-ons really makes them a go-to team for anyone who wants to see fresh designs and a new and improved way of flying.
SimWings are another well-loved team who provide a great attention to detail in many different ways, ensuring that designs can be easily understood, installed and prepared. It's the perfect way for you to start preparing everything in the right way, whilst making sure that packages maintain their realism and artistic license.
For an easy way to improve both your flight simulation capacity and your overall level of detail throughout the world, start with both of these.
Purchase
Looking to pick up this program? Then you can download it in a matter of moments – you just need to click HERE to get the download links for this software. It takes a matter of moments to download and install, so why not see what Aerosoft has to offer?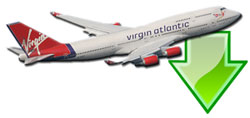 Don't forget... We have a huge selection (over 24,000 files) of free mods and add-ons for FSX, P3D & X-Plane in the file library. Files include aircraft, scenery, and utilities All are free-to-download and use - you don't even need to register. Browse on down to the file library here.