Being able to visit various unique parts of the world is, without a doubt, one of the most positive parts of using a flight simulator. It makes travel in general much easier, and also allows you to see parts of the planet that you have never visited before in the past. To avoid this problem and make sure that you can easily find the locations that you want to visit in the world, you will need to rely upon scenery updates and add-ons to get it right.
Naturally, these projects will help improve the overall shape and composition of your simulator – and this latest package from Island Sim will do just that. It manages to capture the elite patterns and shapes that every good scenery package adds to the equation, as well as managing to capture each and every aspect of the real thing.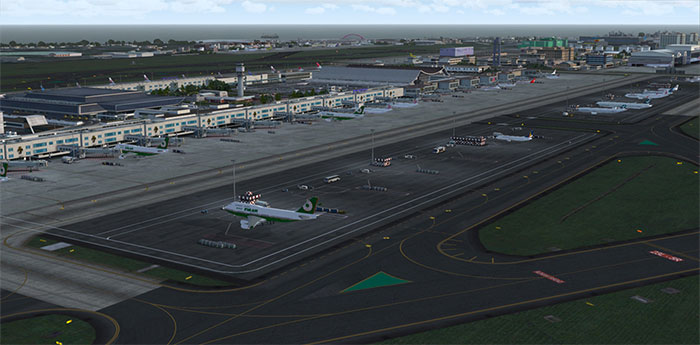 What's included?
This modification adds a fresh rendition of the real airport itself as well as the surrounding areas, making it incredibly easy for you to start noticing every landmark that is around you

Additionally, new features were added in with regards to the airport and the scenery included – new autogen, photorealistic scenery and various other additions were included to make sure that the airport and the nearby scenery all looks the very best that it can regardless of what you need

Total recreations of the most important landmarks and additions within the city itself, making it incredibly to make the whole thing stand out from the crowd and look as it should

Minor additions are included in each and every aspect of the cities sand the airport itself from the detail on the cars sand the aircraft to the way that the cities are shaped and composed. Every effect is made to make them look as attractive and as realistic as they possibly can, matching up with every possible resource needed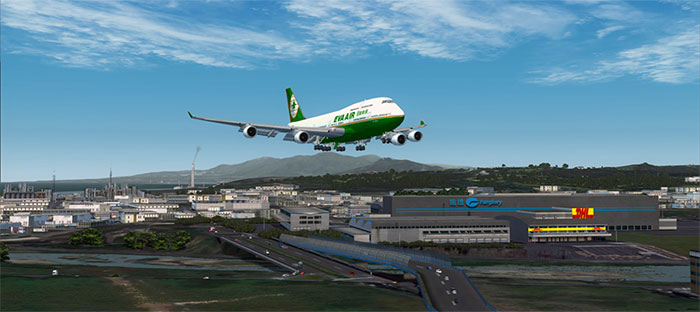 Key Features
Unique recreations of each of the terminal buildings, concourses, hangers and the general airport layout itself have been included. This has been built upon many hours of research and development as well as minor changes, additions and improvements to the overall look of the airport itself to capture every main feature possible

Various districts of both Dayuan and Taoyuan are included in here, giving you deep and impressive photorealistic designs that manage to capture the detail and the depth of every single little feature, giving the cities a much greater level of realism than they previously had

A whole list of changes are included to the runways and to the airport itself. With extended runways at 05R/23L and 05L/23R being included alongside the new connecting taxiways, getting around this airport and navigating its various obstacles safely has never been quite as easy as it is now

Additional HD custom runway and tarmac textures are included so that the airport looks as realistic as it possibly can in any resolution

Customized vegetation and objects are made from scratch, using many photos of the airport itself to get the right kind of vegetation included so that it captures the look and the feel of the real thing perfectly, always managing to optimize and improve upon the previous installation and improving airport accuracy

3D grass has been added into the original airport area, which looks fantastic and adds a new layer of depth to the overall airport, as well as making it far more visually appealing than it was

High-resolution, photorealistic textures that cover more than 1026 sq. miles, and using 7cm-30cm/pixel textures that really capture the control and the overall shape and design of the area perfectly, including key landmarks and specific features wherever they are needed

A color-correction adjutant has been included in the ground and the water, ensuring that the textures can reflect a real-world look and feel, as well as ensuring that water colors are improved to match the color that the water would be if you were to visit this part of the world

Hand-placed autogen that allows for the cities themselves to sprawl into life, this ensures that massive farm grips, town grids, district areas and even cities can come to life and look realistic without being static or without compromising the depth of detail that they are supposed to bring to the area

Massive landmarks in the cities and the airport itself has been included, making sure that main parts of the city can be seen with ease and things like the high-rise buildings can be seen in close proximity to one another, creating that bunched and extremely enjoyable city feeling

Night light effects as well as new street lighting are added in to improve visibility and make sure that you can see where you are going as you get around the place, making it much easier to manage and prepare the flight as you go to fit with your requirements

Another big addition to this package has bene the rotating beacons that make it easier for you to see as you fly, improving overall visibility

An animated windmill farm sits along the coastline as it does in reality, picking up the ocean breeze and adding another vital layer of realism

Animated sky trains that go behind the concourses are also added to give another little fine addition to really complete the look of the entire area

Static, local ground service equipment has been included to make the airport and the cities seem so much busier than before. Likewise, cars and planes are included in perfect detail and with faithful precision to ensure that the airport carries all of the hallmarks that is should in terms of passengers

AI vehicles move around in accordance to the set road grid, so everything should look organized and healthy instead of the chaotic and unhinged nature that many others can suffer from. This makes things realistic for both the pilot and the AI that operates the vehicles below you

A fully optimized, smooth experience is provided in abundance here with autogen being capable of going to its maximum capacity without hampering performance in any way. This allows for a much more comfortable flight experience that is built around offering stability over anything else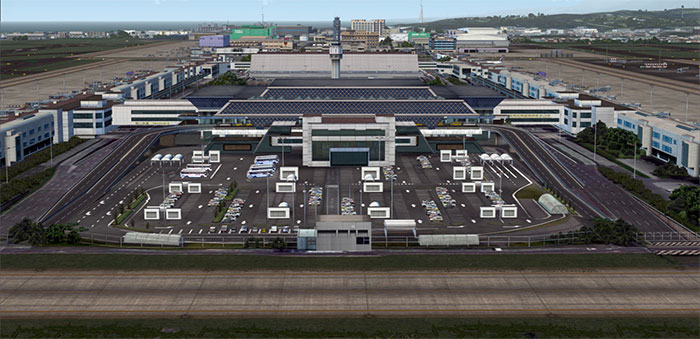 Requirements
Although this was created for use with any machines it was typically created for machines in the intermediate-advanced category in terms of specifications and in terms of their power. It has bene tested on various rigs to gauge performance, and has also been tested on every operating system from Windows XP-Windows 8.1. This operates perfectly with both 32-bit and 64-bit software

Additionally, you need to have FSX installed with either SP2/Acceleration packages included, or the FSX Gold Edition so that you can get full access to all of the features which have been included. However, it also works with the FSX: Steam Edition and indeed the P3D v2.5 edition just as well

Requires at least a Pentium IV 2.6GHz – a Duo2Core Intel or better processor is actively recommended if you want optimal performance

1GB+ of RAM, 2GB is recommended

256MB graphics card capable of supporting DX9, but 512MB+ is recommended

Adobe Acrobat or a compatible web browser is also needed to read and then, if you decide to, print out the operations manual that was included with the original download

1.5GB+ HD space required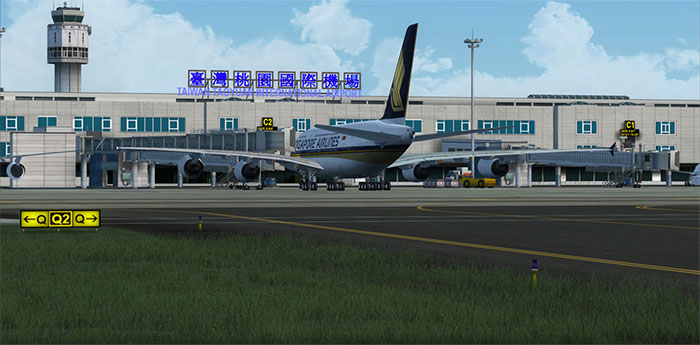 Recommended Settings
There are various settings that you may wish to include for optimal performance and to ensure that the simulator can run at its maximum FPS rate. The frame rates that are affected due to the improvement in autogen and scenery complexity in general means that the average FPS we received during testing was 30FPS. This means that, with everything at the maximum setting, we still received a very high average

Lower settings obviously improve frame rates massively, but if you are looking for a fine balance the highest recommended settings will still produce a high level of performance if your machine is capable of withstanding the pressure

Since that all scenery is using photorealistic features, they can cause some loading problems themselves ensure that Mesh Resolution is set at 1m within your FSX display settings. This will also allow you to improve the depth and quality of the performance that you get

With AI boat traffic included, you should make sure that performance is matched by making sure that leisure boats and AI road traffic is set at 30% and 25%, respectively. This will allow for performance to level out whilst also maximizing its response

However, please note that there are compatibility issues with using Orbx's FTX Vector Files. If you use this modification you might have some issues with textures and objects loading properly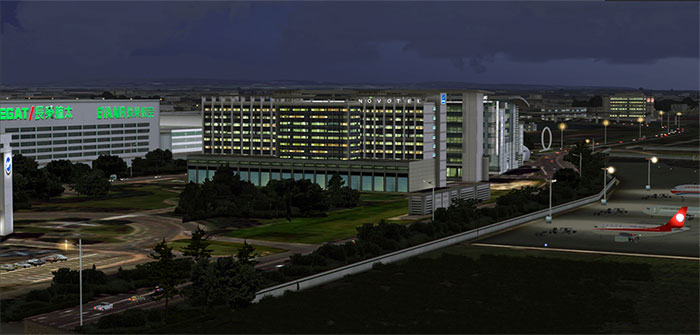 About Taiwan Taoyuan International
Taoyuan International itself is a well-respected airport, and has changed dramatically since its days when it was known as Chiang Kai-Shek International Airport. It's the major international gateway for entrances and exits from Taiwan, and is located a mere 40km west of Taipei City. The area itself is massive and the surrounding area help to paint the picture of Taiwan as a bustling, thriving country with an extremely rich and detailed future ah dot if. The airport stands as a testament to that, acting as the primary international airlines for both China Airlines and EVA Air, alongside TransAsia, V Air and TigerAir Twaian. This means that this airport act as the main home for many different aircraft and many different brands, making it incredibly easy to work the whole thing exactly as you had planned.
The airport acts as a key place for freight and transport to make its way out of, with 35m and 2.8m kg of freight being carried through here as of 2014. This massive range of transport coming through means that it stands as the 11th largest passenger international airport in the world, and the 5th largest freight traffic airport.
The massive ranges of people coming through here are from all parts of the world, although nearby nations tend to use this regularly thanks to the connection it has to the rest of the continent. Large Chinese, Korean and Japanese firms use this airport on a regular basis to get themselves back home, such is the connection that Taoyuan International has with the world around it.
At the time of writing, this airport has two main terminals with various gates open for people to come to and from. The second terminal was first opened 21 years after the first terminal, and was eventually upgraded and improved. There are currently plans to include another stage of development for a third terminal, which could see the airport increase by a further 45m passengers by the year 2020. This is a forward thinking airport that has improved and grown massively over the years, and is now openly established as one of the most important airports in the whole of Asia.
More than 50 airlines operate from here today, with different names and carries regularly utilizing the services on offer here to make sure that they can continue to grow and improve as much as they possibly can, making sure Asia always has its open gateway to allow for easy, simple access into the continent.
As far as development and change goes, this airport holds a rich and unique history that has seen it continually grow and improve over the years – now, it stands as one of the most important locations on the planet.
Official Preview Video
About Island Sim
Island Sim tend to create a wide range of awesome features for use with various flight simulators, making it easy and simple for things to work out as you had originally planned. This allows for simple and effective development of unique projects that you can enjoy for years.
Download Instructions
If you wish to pick this package up, you can do so directly from HERE. Simply click on the link, start up the process and add in what is needed to get the scenery download to your machine immediately.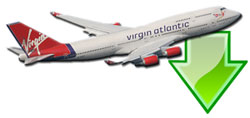 Don't forget... We have a huge selection (over 24,000 files) of free mods and add-ons for MSFS, FSX, P3D & X-Plane in the file library. Files include aircraft, scenery, and utilities All are free-to-download and use - you don't even need to register. Browse on down to the file library here.