One of the most fantastic parts about using a flight simulator is that it gives people a chance to enjoy a spectacular level of realism, unlike ever before. However, to do this, you usually need the help of some form of modification or add-on particularly for more secluded, rural parts of the world.
This excellent Alta X scenery set by Aerosoft takes away this major problem and instead gives you easy and effective access to the Alta fjord region of Norway. As one of its most remote areas, you can get a whole new understanding and appreciation of just how different airports can be given their areas.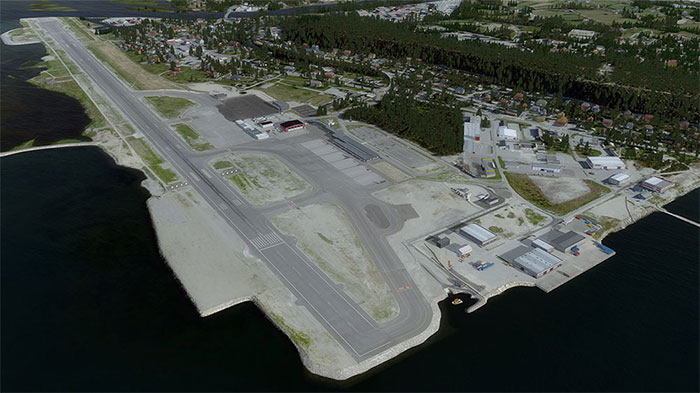 What does this mod do?
In short, Aerosoft have created an effective and easy solution for giving FSX and P3D users an accurate and realistic remake of the Alta Airport. It takes into account the importance of high frequency and expertly designed models, making use of smart resolutions and intelligent design to make them come off as effectively as possible. Also, textures have been optimized to provide high-end visuals for a greater level of performance than ever before.
From custom windsocks and flags to new animations for people you can see this whole place come to life in a way that is very hard to find. The new runway light and night time effects do a spectacular job of capturing these features, creating a fresh and life-like design that is as close to the real thing as you'll get.
These new, specific highlights also come in seasonal variants meaning that you'll extra features such as 3D snow come falling down from the sky. This looks wonderful and not only adds a fresh look and detail to the region, but also helps to make it look far more like the real thing. Indeed, it comes with excellent and fully customized mesh terrains that provide a high-end atmosphere, especially if you decide to fly here during those brutal winter months.
Also, this mod deals with more than just the airport – it takes on much of the local scenery, too. The mountains are nearly 50km in size, with many of the mountains having a totally changed look and design to add to the overall ambience and look of the region itself.
If you are interested in seeing what the Alta region should look like, the airport especially, you need this package.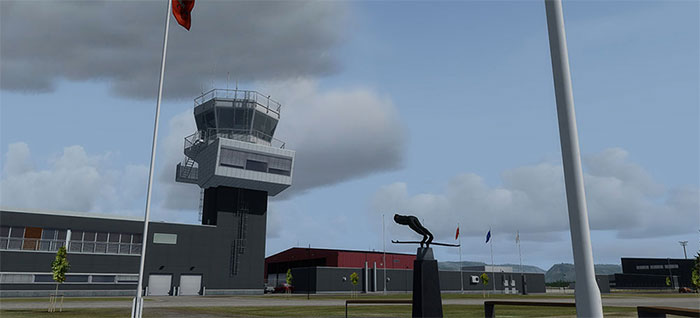 A Realistic Recreation
Like anything worth playing around with today, this Alta X package by Aerosoft does a wonderful job of bringing together a much more impressive look and feel to the area as a whole. The developers have clearly done their research as a viewing of images of Alta as well as maps shows that they have the style, the locale, the ambience and the placement just right. Everything fits as it should, with the local area also being closely marked out to look as authentic as it possibly could.
It's that ode to reality that makes this mod so enjoyable to use.
The addition of the seasonal variants also makes it nice and fun to come here, with the new changes acting as a lovely buffer for making the place roar into life. Seasonal variants are included as well, giving you the likes of the 3D snow that we mentioned above.
Indeed, the airport buildings have been reworked, changed and improved to make sure they carry the right level of detail and design. All of the airport buildings are included in the highest detail possible, adding something really engaging and interesting that can quite easily change the entire layout for you. It's these little alterations that ensure the realism is spot on and that the airport itself looks the best that it can.
Models and the textures being used in this mod are all taken from the real images of the airport, so you know that the photorealistic effects being used here actually come from the real airport. It makes such a tremendous difference to have this level of reality across the board, adding a much fresher and more engaging in general look and feel to the place whilst also making it much easier to appreciate the layout of the airport. With scale also being a big factor now, you can feel like the models and textures are all paying close attention to the real thing.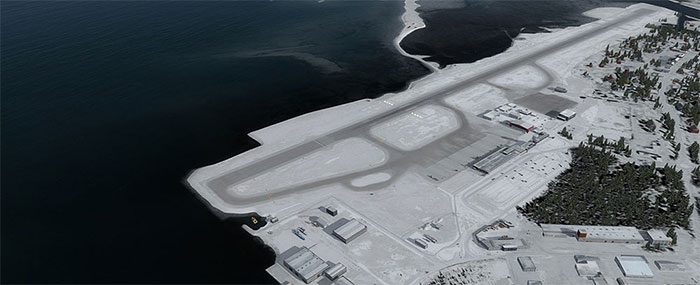 Strong Performance
Despite these incredible changes to the graphical layout of the airport, you still get a high level of realism coming back at you. For example, there are new optimal modeling and texturing techniques that are designed to give you optimal performance levels, without hampering the visuals at all. This is a real "best of both worlds" style of mod, giving you style and substance in equal measure.
From the customized windsock and flag animations, depending on the wind speed and direction, you will find that this makes such a tremendous difference. Thanks to this extra level of realism you can really feel the attention come to life. It makes such a difference to the overall composition of the airport, but it also adds a nice level of detail without making the performance drop too much.
​
Even when you have the new, authentic, night-time effects going on around the airport you should not notice a big dip in performance. This is one of the hallmarks of the Aerosoft mods – on a decent enough machine they should give you both beauty and performance in equal measure.
The performance is improved even further by the addition of the new custom approach, with fresh runway and PAPI lights bringing the place even closer to the real thing. These make such an incredible difference, helping you fully understand the detail that makes these things tick.
Indeed, if you want to see the airport run at its very best you need only consider the importance of using the configuration tool. This lets you change performance to make it fit with your own machine so if it feels like performances are limited, you might want to try this out.
Preview Video
New Additions
This mod takes to the addition side of things, too. You'll see new changes such as a terminal interior being included for the first time, adding a nice layer of life and depth to the airport itself. It's these changes that make such a big difference in general, helping you understand and appreciate what is being included here. These new additions will help you feel more functional when using the airport but should also help you fully appreciate the role that each of them will typically play.
Given that this uses such high resolution scenery, it might not shock you to know that this airport is loaded with animations that bring the whole airport to life. With animated people and products moving around this feels far more vibrant and authentic than any of the old Alto designs.
The high resolution scenery – 50cm/pixel for the region and 20cm/pixel for the airport – makes sure that the place looks excellent, as well. The custom terrain mesh that covers the area also helps to bring it all together, so you should have no problems at all in buying into and fully appreciating the new look and feel of the airport.
Where to Purchase
Interested in seeing Alto at its very best? Then you only need to purchase this mod from SimShack here. You can start the process now and enjoy a comfortable, enjoyable and thoroughly unique remake of a popular if unheralded airport.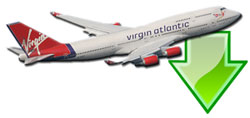 Don't forget... We have a huge selection (over 24,000 files) of free mods and add-ons for MSFS, FSX, P3D & X-Plane in the file library. Files include aircraft, scenery, and utilities All are free-to-download and use - you don't even need to register. Browse on down to the file library here.