Puckett has extended an open invitation to pilots, asking them to join the virtual airline.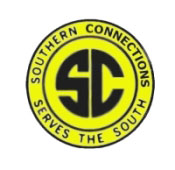 The Southern Connections company logo.
Initially a regional airline, Southern Connections is now offering a nationwide service. In its national service, the virtual airline offers passenger flights, and will soon expand to include cargo flights.
The airline will introduce many changes and additional services in the near future. The company is also inviting applications for several management positions.