Welcome, fellow aviation enthusiasts and virtual pilots, to our comprehensive guide on the system requirements for the cutting-edge Microsoft Flight Simulator. As seasoned flight simulation experts, we understand the need for smooth and realistic experiences when soaring through virtual skies. In this article, we delve into the optimal system configurations and hardware requirements for various levels of graphics fidelity, ensuring you'll be equipped to navigate the breathtaking landscapes and intricate weather systems in this groundbreaking simulator.
Together, we will explore the minimum system requirements for a basic yet satisfying experience, as well as the recommended requirements for those who crave the thrill of ultra-max graphics settings, fully immersing themselves in the virtual world. Furthermore, we will share valuable insights from fellow Microsoft Flight Simulator users, highlighting their experiences with diverse system configurations, so you can make an informed decision when upgrading or fine-tuning your own flight simulator setup.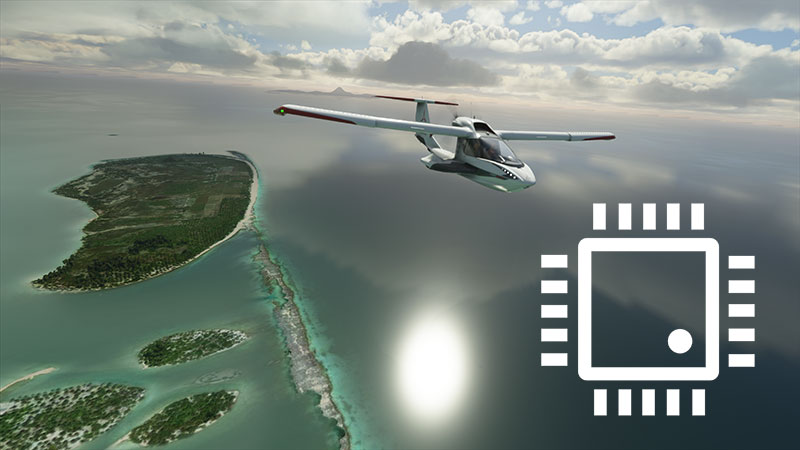 As you embark on this informative journey, rest assured that our in-depth knowledge of flight simulators and technical expertise will provide you with the guidance needed to elevate your Microsoft Flight Simulator experience to new heights. Prepare for takeoff as we navigate the intricacies of system requirements, and get ready to soar with confidence in the spectacular world of virtual aviation.
This article is quite lengthy so you may use the jump links below to navigate to sections quickly;
Minimum System Requirements
For an optimal experience with the 2020 edition of Microsoft's renowned flight simulation software, it is crucial to meet the minimum system requirements. This section will provide an overview of these requirements, ensuring a seamless performance on your machine.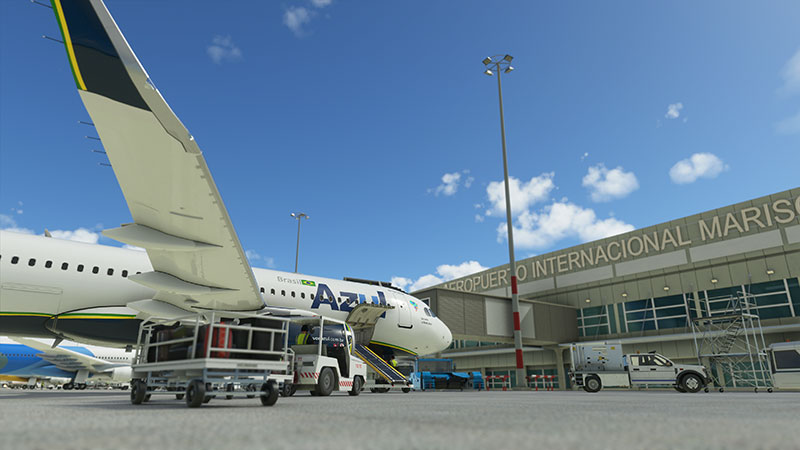 Processor (CPU)
At the heart of any flight simulation experience is the Processor (CPU) - responsible for executing instructions and performing calculations. The minimum requirement for running Microsoft Flight Simulator is an Intel Core i5-4460 or AMD Ryzen 3 1200 processor. These CPUs ensure that the software can execute tasks efficiently, maintaining smooth and realistic flight simulations.
Graphics Processing Unit (GPU)
Rendering high-quality visuals is paramount in flight simulation, and the Graphics Processing Unit (GPU) is the key component responsible for generating images. The minimum GPU requirement is an NVIDIA GeForce GTX 770 or AMD Radeon RX 570. These GPUs allow for realistic visuals while maintaining a stable framerate, essential for an immersive flight experience.
Memory (RAM)
System Memory (RAM) is responsible for storing data that the software needs to access quickly. The minimum RAM requirement is 8 GB. This amount of memory ensures that the software can efficiently manage multiple tasks, such as loading scenery and aircraft models, without performance hiccups.
Hard Drive Storage
Flight simulation software requires a significant amount of Hard Drive Storage to accommodate high-resolution textures, aircraft models, and other essential data. Microsoft Flight Simulator demands a minimum of 150 GB of available storage space on your hard drive. This capacity ensures that you have enough room for the software and additional content, such as custom scenery or add-on aircraft.
Operating System
An up-to-date Operating System (OS) is essential for compatibility and stability. The minimum OS requirement is Windows 10 (64-bit). This operating system ensures compatibility with the software and provides a stable platform for running the simulation.
Internet Connection
As Microsoft Flight Simulator makes use of real-world data, a stable Internet Connection is necessary. A minimum 5 Mbps bandwidth is required to ensure smooth streaming of satellite imagery and other data, enhancing the overall realism of the simulation experience.
Running at Ultra Graphics Settings
Dive into the most detailed and realistic virtual aviation environment by ensuring your system meets the optimal requirements for running the 2020 release of Microsoft Flight Simulator at maximum graphics settings and extreme definition.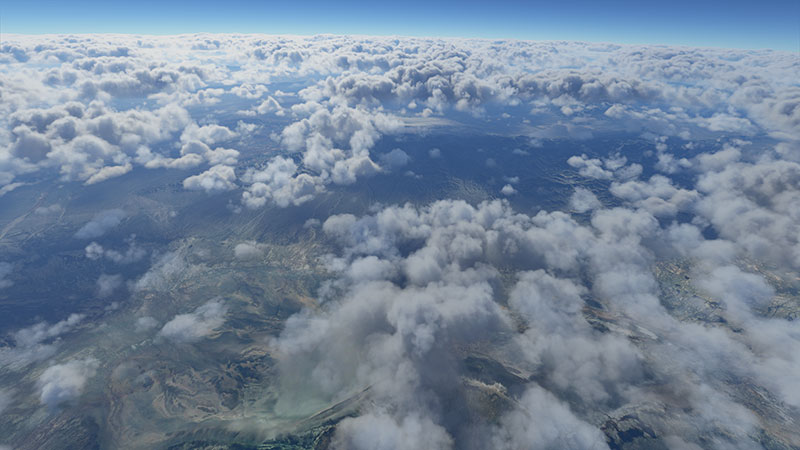 Processor (CPU)
For seamless performance and minimal latency, a powerful Central Processing Unit (CPU) is crucial. We recommend an Intel Core i7-9700K or an AMD Ryzen 7 3800X (or better). These processors provide ample cores and threads to handle complex flight dynamics, weather systems, and other high-fidelity computations in real-time.
Graphics Processing Unit (GPU)
The Graphics Processing Unit (GPU) is responsible for rendering the stunning visuals and intricate details that make the flight simulator truly immersive. For running at full graphics, we suggest using an NVIDIA GeForce RTX 2080 or an AMD Radeon RX 5700 XT (or better). These GPUs enable Ray Tracing and DLSS capabilities, significantly enhancing the visual quality and performance of the flight simulation.
Memory (RAM)
Generous Random Access Memory (RAM) is essential for smooth operation, especially when running complex aircraft systems and detailed scenery. We recommend a minimum of 32 GB DDR4 memory to handle the high-resolution textures and numerous AI objects without compromising performance.
Storage
The flight simulator's vast world requires ample storage space. We suggest a 1 TB NVMe Solid State Drive (SSD) for rapid loading times and reduced stutters during in-sim data streaming. NVMe SSDs offer significantly faster read and write speeds compared to traditional SATA SSDs, ensuring seamless transitions between different regions.
Internet Connection
A stable and fast internet connection is crucial for streaming real-time weather data, multiplayer sessions, and Bing Maps integration. We recommend a minimum 20 Mbps connection for optimal performance and to avoid any interruptions during your virtual flights.
Operating System
With the advancements in technology, the preferred operating system for running the flight simulation software at its full potential is Windows 11. This OS offers enhanced performance, security, and compatibility with the latest hardware and software updates.
Feedback from Users Online
Flight simulation enthusiasts around the world have eagerly shared their experiences and system configurations for running the new Microsoft Flight Simulator.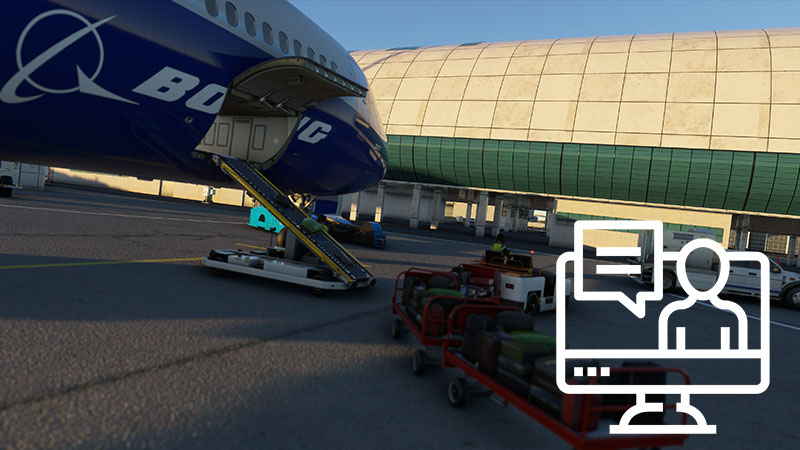 In this section, we'll examine the performance and user satisfaction in various setups. Please note that individual experiences may vary.
1. High-End Configuration
"I recently upgraded my rig specifically for the latest MSFS release. My system consists of an Intel i9-11900K CPU, an NVIDIA RTX 3090 GPU, and 64GB DDR4 RAM. The sim runs buttery smooth at 60 FPS on ultra settings in 4K resolution. The level of detail and immersion is simply astonishing." - JohnSmith93, Fly Away Simulation Forums
Users with high-end configurations have reported impressive performance, fully taking advantage of the sim's visual capabilities and achieving maximum immersion.
2. Mid-Range Configuration
"I'm running Microsoft Flight Simulator on a system with an AMD Ryzen 5 3600 CPU, an NVIDIA GTX 1660 Ti GPU, and 16GB DDR4 RAM. While I can't max out all the settings, I can comfortably maintain 30 FPS on high settings at 1080p resolution. The sim is still incredibly immersive and enjoyable." - FlightSimEnthusiast, Fly Away Simulation Forums
Those with mid-range configurations seem to have a satisfactory experience with some graphical compromises. Frame rates remain stable, ensuring a pleasant simulation experience.
3. Entry-Level Configuration
"My system is a bit older, featuring an Intel i5-8400 CPU, an AMD RX 580 GPU, and 8GB DDR4 RAM. I've had to dial down the settings quite a bit, but I can still achieve 30 FPS at 1080p resolution on medium-low settings. While not as visually stunning, the flight dynamics and overall experience are still great!" - AvGeek, Fly Away Simulation Forums
Entry-level configurations may require some compromises on visual fidelity, but users can still have an enjoyable experience with Microsoft Flight Simulator's realistic flight dynamics and world simulation.
Overall, it seems that various system configurations can provide a satisfying experience with the latest Microsoft Flight Simulator release. However, those with more powerful hardware can enjoy increased graphical detail and immersion. It's essential to tailor settings to your specific configuration for optimal performance and user satisfaction.
Your Feedback Please!
As we conclude our in-depth exploration of the system requirements for the latest Microsoft Flight Simulator, we at Fly Away Simulation are eager to hear about your experiences and insights. Your feedback is invaluable to us, as it helps us to provide better guidance and recommendations for the flight simulation community. So, please take a moment to share your thoughts by posting in the comments section below.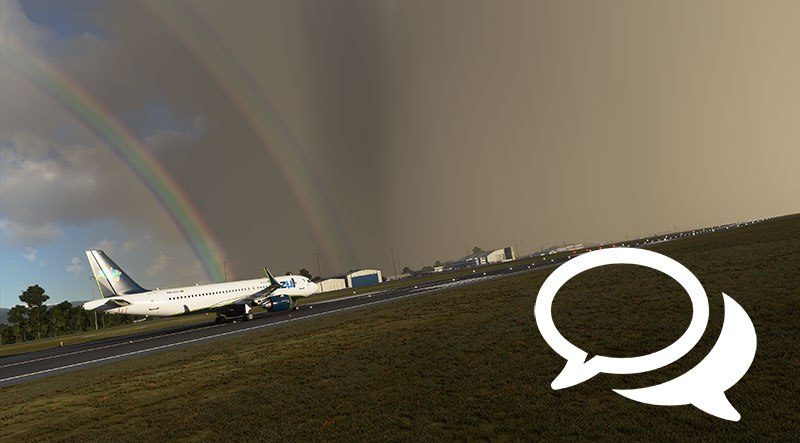 When providing your feedback, we encourage you to include details about your current system configuration, such as the CPU (Central Processing Unit), GPU (Graphics Processing Unit), RAM (Random Access Memory), and storage devices (e.g., SSDs or HDDs). Additionally, we'd love to hear about your success with this configuration while running the Microsoft Flight Simulator. Have you been able to achieve smooth frame rates and enjoy breathtaking visuals? Or have you encountered any performance hiccups or limitations?
Moreover, we'd like to know if you've had to upgrade your system to accommodate the new flight simulation experience. Were there any specific components that you upgraded, such as the motherboard, power supply, or even your monitor? Have you noticed any significant improvements in performance after these upgrades? Sharing this information will undoubtedly help fellow flight sim enthusiasts to optimize their systems for the best possible experience.
As a community of flight simulation aficionados, your insights, and suggestions can make a significant impact on the overall experience of fellow simmers. So, let's come together and help each other elevate our virtual flying adventures to new heights.
Blue skies and happy landings!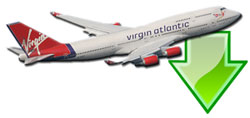 Don't forget... We have a huge selection (over 24,000 files) of free mods and add-ons for MSFS, FSX, P3D & X-Plane in the file library. Files include aircraft, scenery, and utilities All are free-to-download and use - you don't even need to register. Browse on down to the file library here.