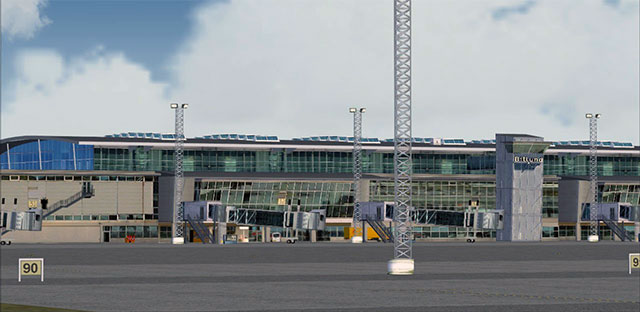 Official statistics indicate that Billund handles about 2 million passengers and millions of tonnes of cargo every year. The airport has the capacity to accommodate large aircraft as well as smaller airplanes.
Aero Files has released Billund Airport FSX, highly detailed and accurate scenery add on for the airport.
Aero Files used top quality photo realistic textures in creating this scenery add-on, and the result is a very accurate and authentic scenery addon that matches the real airport.
What makes this add-on unique is the fact it has been tested by real world pilots and people with an in-depth knowledge about the airport, to ensure that it works perfectly and is a true representation of the airport.
Features
High quality photo realistic textures on buildings
An accurate representation of all the buildings on the airport
A wide range of animations
An accurate representation of the cargo and passenger terminal
Unique and realistic night effects
If you want to have a realistic experience of this airport – Billund Airport FSX will not disappoint.
You can grab your copy over at SimShack.net.