We understand that we are privileged to have such an open, friendly and diverse community around us. With so many great innovations and ideas brought to life by the experts of the community, we love spending time working with others and seeing what the general consensus is throughout. Our main aim is always to provide a service that can be trustworthy and easy to use, but we also spend a lot of time working with other flight simulation websites.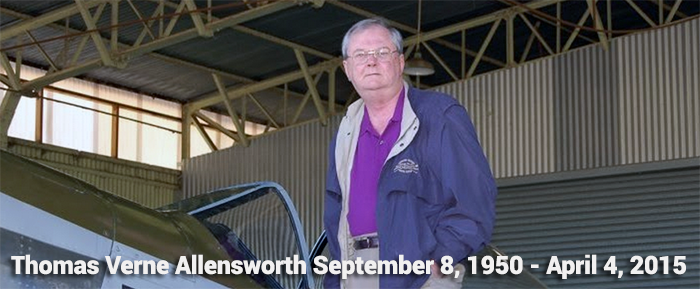 Thomas Verne Allensworth September 8, 1950 - April 4, 2015
This is why, with much regret, we must pass on the devastating knowledge that the founder of AVSIM, Thomas Verne Allensworth, has passed away. We want to send our most heartfelt condolences to the family and friends of Thomas, as well as to the entire AVSIM community. Our lives are all built around what we can do, what we achieve in the world, and it's fair to say that Tom achieved a huge amount in his life.
Thomas passed away peacefully surrounded by his three most beloved objects; his wife, Denise, his cats and his beloved AVSIM. Thomas has left a massive gap within his family, as well as the flight simulation community as a whole, as we mourn the passing of a truly generous, caring man. Thomas leaves behind his wife Denise, his mother Retha and siblings Steve and Linda. To the Allensworth family; we pass on our wishes, thoughts and prayers for your deeply tragic loss at this difficult time.
In life, Thomas was a vibrant individual who dealt with so many different aspects of life. A loving, caring husband who spent many years with his wife, he served in the US Navy for 4 years as part of the Navy Aviation group. He also served as a Peace Corps Volunteer in Fiji during 1977-1979, and was the Direct of International Business Development at Northrop Grumman.
His life was one of massive interest and dedication, having helped serve across these three functions with professionalism and dedication at all times. However, Thomas' main career achievement would have to be creating the amazing AVSIM. Launched in 1997, this non-profit community has become one of the most prominent parts of the flight simulation community, offering the chance for people from all around the world to try out flight simulation products they may never have heard of before. Through AVSIM, the excitement and enjoyment of thousands of people have been more or less guaranteed. The website offers a massive arrangement of different products and downloads, including everything from scenery packages to new aircraft entirely – whatever you need, you will most likely find featured on AVSIM.
It's a massive part of the community, and shows just how dedicated Tom was to helping others – his knowledge of aviation and flight simulation was almost unparalleled, as he helped many other flight simulation websites and communities take off and become stronger. His life has seen many different twists and turns over the years, having served in many parts of the world. Thomas served in a variety of countries over the years, including Japan, Australia, New Zealand, Tonga, Fiji, Indonesia, South Korea, Taiwan, Philippines, Singapore, Thailand, Malaysia, New Hebrides, Brazil, Oman, Kuwait, Bahrain, United Arab Emirates, Qatar, Saudi Arabia, Egypt, Tunisia, Turkey, Greece, Italy, France, Spain, Portugal, The Netherlands, Belgium, Germany, Denmark, Austria, Luxemburg, Bahamas, Switzerland, Canada, Sweden, Finland, Norway, Mexico, and United Kingdom.
It's this massive range of international knowledge and experience that made his contribution to the flight simulation community so vast; by opening up the door for others through his own experience, Tom Allensworth was able to help forge the foundations for one of the strongest and most reliable online communities in the world.
Over his life, Thomas came into contact with many people and made many friends thanks to his caring, others first mentality. His decisions to always help others out and ensure they were alright long before he would deal with any problems of his own was something that was held dear within his circle of family, friends or admirers. Whether he was offering basic assistance in dealing with a problem through the AVSIM community or just having a chat with a member about something they felt unsure over, Thomas could be a hugely commanding and comforting presence for people. Add in his incredible depth of knowledge about aviation and flying in general, though, and Tom was a massively important part to the development and growth of flight simulation. Without the efforts of Thomas to establish AVSIM, the flight simulation community would likely be nowhere near as big as it is.
Thomas an AVSIM stood as the pinnacle of the community, and offered countless tidbits of advice to people who must would have seen as his competitors; a true mark of a caring, friendly and warm individual who got more out of life when helping others.
We would like to make special note of two key people within Thomas's life, and pass on our condolences to them, also. Ray Miller and Julian Heck were close friends of Tm, and have lost a good man and a close friend today – we feel your pain, and wish you strength and courage in your battle to overcome this tragic loss. Additionally, those at TGIF, the Bonefish Grill and the entire flight simulation community will be hurt and affected by this message; we send our condolences to anyone touched by the passing of such a good person.
We would also like to pass on our thanks to Dr. Dan Becker, who took the time to look out for Thomas in his final stages of life after he was discharged from hospital. We also thank the Hospice staff who cared for Thomas in his final stages ensuring that he could live a comfortable life towards the need whilst still being surrounded by the things in life that he would have loved the most.
If you would like to make a donation of flowers, then the Allensworth family has asked that you send all donations to;
Hospice of the Piedmont
670 Peter Jefferson Parkway
Suite 300
Charlottesville VA
2911
Thomas, thank you for all that you have done in the name of improving the flight simulation community and bringing together a hugely important part of many of our lives. Without the dedication and strength of character that you showed through a tremendous life, flight simulation may never have become the massive industry that it is today.
About AVSIM
As the highest ranked and rated flight simulation website on the internet, it's the most visited page for anyone within the flight simulation community who wants to pick up anything from new scenery and styles to completely new aircraft created by professional designers.
The early life of AVSIM were helped by Tom spending time working a Bulletin Board System in the early 1980s, as well as flight lessons in the 1970s, helped to combine a truly enterprising career that would help shape the future of the flight simulation community as a whole. Towards the end of 1996, production began on what would become one of the most prominent parts of a community with thousands of members worldwide.
Initially, AVSIM was to be used for collecting articles and images of the flight simulation games out there at the time, and sold as a monthly HTML magazine for fans of the series to get involved with. However, it eventually developed further and went beyond this – AVSIM is the major file library on the web for people wishes to download the best packages and files around. The magazine side of things has grown ever since, and has become one of the major publications alongside the file libraries that make up AVSIM – if you need new files or improvements for your flight simulator, you will find them here in abundance and variety giving you so many options.
Memorial flights are going to be carried out in honor of Thomas through Microsoft Flight Simulator programs, so it's really nice to see that many people are able to capture the spirit and memory of such a truly interesting and caring individual – you can find out more about these memorial flights here.
Described as a cornerstone of the community by many, it was the hard work and determination of Tom throughout his life to create something that was really recognized by the community as the way forward for so many.
At Fly Away Simulation, we want to share our heartfelt thanks to Tom; it was his influence, success and demeanor that helped to establish us, as well. Thomas introduced many people to the flight simulation community and made them fall in love with it every bit as much as he was – he is, without a doubt, one of the most prominent names of all time within flight simulation.
Rest in peace, Thomas.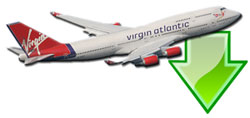 Don't forget... We have a huge selection (over 24,000 files) of free mods and add-ons for FSX, P3D & X-Plane in the file library. Files include aircraft, scenery, and utilities All are free-to-download and use - you don't even need to register. Browse on down to the file library here.