When it comes to flying specific aircraft in a simulator, it's very important that you can turn to the most unique representations out there on the web. After all, without authenticity there really isn't much point in getting involved. This is why being able to access the various creations from across the web, made by simulation fans as well as modding professionals and aviation specialists,
By giving us so much more from the service, you'll be able to really start to feel the love when it comes to flying an aircraft such as the Cessna 182. If you are worried about spending all of your time flying an aircraft in a simulator and it's not "quite" right, you will be pleased to know that there are plenty of solutions available to you at the moment!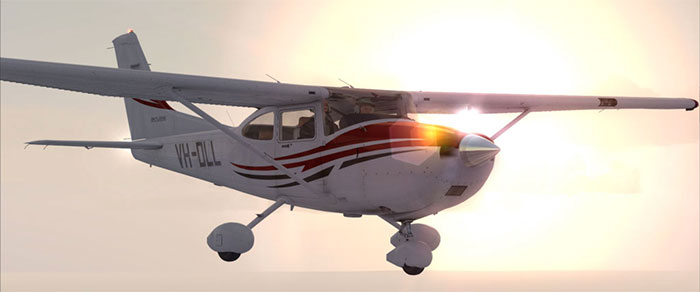 ​​​​
For example, the fantastic Cessna 182 Skylane is one of the most revered aircraft in the world, and this recreation lets you fly it in all of its glory. Instead of simply finding yourself going around in circles and hoping for the best, you can really help yourself move forward in the right fashion by using a historically correct and truly representative version of this famous aircraft.
Looking to enjoy the world the best that you can when you start using FSX? Try this!
About A2A Simulations
Having been around for many years, A2A Simulations have helped to produce some of the most impressive flight simulation mods ever made. They know the standards and qualities that are expected of them, and never really cease to deliver. With a huge team that work day and night finding out stats and facts about aircraft as well as designers who can capture those little details perfectly, the releases brought out by A2A Simulations tend to really grab your attention whilst giving you one of the most impressive forms of simulation possible.

​
They really do know how to capture those little miniscule features that you might not think are too important, but once your game has them added in it's almost impossible to do without! With this eye for detail and attention to success always prevalent within A2A Simulations designs, you'll find that it's very simple to start to really get involved in the atmosphere of using an A2A Simulations aircraft.
Nothing is more important than being able to enjoy yourself when flying around in the skies, especially if you are able to really get to grips with the aircraft and notice it's pro's and con's. For anyone who is looking to explore the style and quality of an A2A Simulations aircraft, we'd highly recommend starting out with this package. This recreation of the Cessna is one of their most impressive designs in quite some time, and could be just what you are looking for if you want to see a truly unique shape and style added to the aircraft.
Whilst the basic aircraft in FSX look very good, these fan mods help to really take things a step further and give you a far more cultured, accurate answer. This helps to bring everything together and really make sure that you can feel comfortable when flying the aircraft of your choice – after all, what is the point of using a simulator if you aren't able to give it all the time and commitment that it deserves?
With the help of these brilliant releases created by A2A Simulations, you will be able to really bring your aircraft to life and make it look absolutely resplendent. All of those little features that you want to see included such as the smaller factors in how the aircraft takes off to the key features that made it stand out, A2A Simulations can provide you with the perfect product to make this nice and easy to understand.
The Cessna 182 Skylane
Having first been introduced in the mid-1950s, the Cessna 182 Skylane has gone on to become not only one of the most prominent Cessna aircraft of all-time, but one of the most important light aircraft ever made. Known for its child and baggage areas, the Skylane made an excellent transport aircraft when it was first released and made the perfect addition to any household that really wanted to impress the others.
With over 23,000 Skylane aircraft created over the years, it has always stood as an aircraft that was really worth looking at and remembering. Add in the fact it handles like a dream and is the perfect companion for pilots both new and old, and you've got one of the best reasons out there to hop into the cockpit of this aircraft to try it out for the first time.

​​
Originally introduced as a mere upgrade of the normal 180 with a tricycle gear included, the Skylane went on to make history of its own and really start to impress the masses as time went on. Later models after the earlier versions were improved upon and made to look even better, introducing fantastic features such as a new fuselage and tailfin, as well as a rear view mirror and larger baggage handling sections.
It was these small changes and improvements that helped to make the Skylane work perfectly in tandem with many of its contemporaries at the time. The all-metal design was quite rare for the time especially for a civilian aircraft, and many of its skeptics pointed to this as a big problem for the future of the aircraft, apparently. Thankfully, this was proven to be unfounded as in time the Skylane established itself as one of the most favorable aircraft in the world.
It was produced for around 30 years from its first production, before taking an 11 year sabbatical and then returning to making the aircraft once again. When it finally returned to the stalls and was allowed to be created, it's remained there ever since.
What You Get
When you first pick up this package, you will no doubt be blown away at the massive arrive of features that are being offered out all across the shop. Since many releases in the FSX community today can feel a tiny bit similar from time to time it can be hard to differentiate between what is suitable and what you absolutely must have; thankfully, the Cessna makes sure that you will be far closer to the latter than the former!
This included all of the key features and additions you would hope to see in a highly ranked FSX package.

For a start, you will be given access to arguably the most detailed A2A simulations we've ever seen. It takes the whole attention to detail thing to a whole new level, ensuring that everything from the holes where bolts and holdings go is matched by the crisp and charming nature of the writing on the aircraft. This ensures that everything comes together better than ever, making sure that you have something more than worth using in the future. It gives you access to the Cessna unlike any way that you have ever seen it before – A2A really got it right.
This helps to make sure that you are able to fly the aircraft in full confidence that it feels just as it should – although it might not include any of the OTT extras that you can get with other mods such as livery paint kits and new features like the excellent liveries some come with, this provides you with everything that you could actually needed. You'll also be provided with access to one of the most impressive flight manuals that we have ever come across for a flight simulator – a 100+ page flight manual.
This will give you literally any and all details that could be possibly needed to enjoy your time in a Cessna.
It's a comprehensive guide, that's for sure, and gives you help with using things like ACCU-SIM, handling service maintenance and even dealing with the most detailed checklists that a flight simulation mod has ever released with. You'll never have any excuses for making any flight errors when you are flying this machine, as it makes your life so much easier to actually manage if you are able to just hope into the cockpit and understand all of those various buttons, gears and levers to press.
The Interior Design
When you first fire up the excellent A2A Simulations Cessna 182 Skylane, you should be able to instantly recognize all of the little things that sit in front of you, even if you are new to FSX or to the Cessna range of aircraft entirely. It gives you all of the bells and whistles needed to fly like a true pro, and includes a lot of the little touches that we all need to see to make sure that the flight can go as successfully as was originally planned – if you need help mastering this aircraft, the cockpit will give you plenty of assistance in doing so.

One of the most prominent features that you will see when you first hop into the Cessna, though, is the fact that it's absolutely loaded with high-end textures and graphics. If you need to see a bit of real quality to get your head around what the Cessna has to offer you, then this should make it nice and easy to fall under and believe in. You'll simply need to start planning and preparing right away as it's so easy to fly since it's high levels of design make telling everything apart nice and easy.
Of course, nobody wants to fly an aircraft that's merely just aesthetically attractive. This aircraft ensures that this isn't the case, giving you all the help that you need in taking off into the skies without having to really try or prepare yourself for that eventuality. If you want to make sure that you have a future when using this aircraft, you'll need to start getting used to the really high attentions to detail that have been used making this aircraft – this makes the flight easier on both the eyes and the mind.
It takes away a lot of the things that beginner pilots might have found awkward or confusing, as well as making sure that everything inside that cockpit is as clear as possible. This can make your life so much easier, ensuring that you have a service that you will be able to master quickly. This is an aircraft interior that makes your flight easier to enjoy and to actually master – the aesthetics are as impressive as the glut of features that have been included, giving you all the help that you need to really start seeing a big difference to the aircraft and its performance.
The Exterior Design
The exterior of the aircraft is every bit as impressive, too. It helps to really create the kind of atmosphere that you would be hoping for; it captures all of those little details on the exterior of the phone that will have you hugely impressed, whilst making sure that the aircraft actually stays true to the real thing. A2A get a lot of credit as they manage to make amazing mods whilst staying in the borders of reality to make sure it all comes out alright. This makes an absolutely massive difference when you start working with this kind of project, and the attention to detail followed here by A2A is well worth seeing.
The external modeling is pretty much flawless, with all of those little features that look really difficult to include created! The small indents in parts of the plane match perfectly with the real thing, with hours of design and research being put into creating the most realistic shell for the Skylane possible. This isn't all that stands out with the exterior design, though, as the entire thing comes together to look just as it should, including all of the little details that help make the Skylane so unique.

It's a massively impressive piece of aircraft that can be a dream to fly, especially when it looks as good as this! The liveries that cover the aircraft are perfect, too. They are delivered in full HD textures that should definitely impress you, ensuring that you are able to fly the aircraft with the design and style that you would be hoping to see in the real world. It follows the same livery designs as the aircraft has in real-life so if it's a bit of style that you want to see, this is one of the most desirable A2A creations yet.
In all, the exterior design is one of the most impressive parts – it combines with the hugely detailed interior of the aircraft perfectly without going to over the top. It captures those little features that we all love to see just perfectly, if you are used to using FSX mods that have all of the bells and whistles included from the start, then you might want to consider giving this a shot – it covers all of the details you really want to see in an aircraft simulation. So, if it's attention to detail and class you want this is just the mod for you.
Basic Flight Performance
So, how does the aircraft actually fly?
One of the most impressive things about the flight performance of the Cessna 182 Skylane is that it manages to capture the style and quality of the aircraft perfectly. You'll be starting out with the engine off if you don' use the quick start feature, which we recommend. This means that you'll be able to get the full flight experience from start to finish as the whole turning the aircraft on thing is quite important for many users who want the most comprehensive FSX experience possible.
If you decide to start with the Maintenance Hanger option, you'll be able to take off after making a variety of changes and customizations to the craft prior to taking off. This means that performance can be edited entirely – you aren't just choosing the look, the feel or the design when you first load this up in the hanger; you'll be totally modifying the basic flight performance, too.
You also get to do things like change the oil or fill up the battery to full power once again; you might want to change or edit the spark plugs or the propeller. Everything that you want to do can be found edited and improved within the Maintenance Hanger before you take off. Once you do take off, though, you should really start to notice a rather significant change to the way that the flight is being handled.

The actual flight itself starts on the ground as you need to take off and carry out all of the real-life flight procedures that you would need to follow in real life if you ever wanted to succeed within the military. This means taking the time and the patience required to get the job done correctly.
However, the actual flight performance that you will be provided with is incredibly important; you'll need to go through key details like dealing with ignition switches, strobe beacon lights, navigational tools and everything else that could possibly come into play when dealing with something like this.
So, what can you do? How can you possibly learn how to fly this aircraft in the sky?
Thankfully, the product is loaded with information and manuals to follow that should help improve your overall performance throughout the flight. You'll get to deal with everything from handling beacons and turning on the main power to the aircraft right down to handling things like the fuel system. Everything that a "real" pilot would need to deal with is included in this package.
Once you are up in the skies, though, you'll really start to notice a massive difference in the way that the flight handles itself. Things will seem less of a drag and you'll really get to notice the free-flying, comfortable Cessna aircraft that looks just as good as it can – it's flight dynamics are spot on, too, giving you a really accurate representation of what the Cessna can actually handle.
Key Features
A complete reworking of the design and style of the aircraft itself – whilst other Cessna creations have tried to stick to a specific formula, A2A Simulations have created the most impressive recreation of the real thing which is possible. It will ensure that you get all the help that you need in taking off and flying the aircraft just as you would if you were actually being asked to handle the Skylane in real life

Creation for use with professional aviation simulation in mind, this adds accuracy and realism to parts of aviation that people simply have never been able to see it before – it takes even the most miniscule features and totally revamps them for good, giving you a completely new structure and style to follow for years to come

This sets the standard within FSX for attention to detail and the ability to learn about the aircraft you are flying at the moment, ensuring you have maximum control over its performance in the skies and when you first start to leave the hanger

Comes with ACCU-SIM installed, one of the most impressive side-mods for the whole flight simulation community. it adds another layer of reality to your flight whilst making it incredibly easy to get involved with, control and start to master. It makes your flight simulation much more realistic and enjoyable, in every single way that it can

Completely immersive atmosphere within the cockpit ensures that you will be able to really feel as if you are part of the aircraft team – rather than sitting there hitting buttons in hope over fear, you'll be able to really get to grips with how the aircraft actually operates in flight

A completely genuine simulation process that gives you every little feature that you could possibly need to really see the big changes; everything minor is added in to bring together a completely blanket revolution over the rest of the aircraft. Every feature and addition has been added to give you maximum control and comfort within your aircraft, ensuring that you are able to push things forward and get the most comfortable, comprehensive flight you can

New animations have been created to show you people walking around the aircraft at the airport including passengers and people, as well as an animated pilot that sits in the front seat and reacts to anything that you ask him to do. It's these extra little touches that help make everything come together for the best, giving you a truly friendly and enjoyable flight simulation experience

Loading times have been reduced – even with all the new features, additions and improvements included. This helps pilots really get to grips with the flight they are on. The quality of the design and the coding of the entire project ensure that it all works together in perfect harmony, creating the most realistic environment possible for you to be able to fly in

Full compatibility with a variety of extra FSX modifications such as GPS modes, including the GPS 295-GNS 530 range, meaning that you can get complete and total control over the flight and ensure that you are getting the best of both worlds – you'll have all the features and functions that you need to fly at your very best, whilst ensuring that your aircraft has the right tools and features included for peak performance
FAQ
How Do You Install This Package?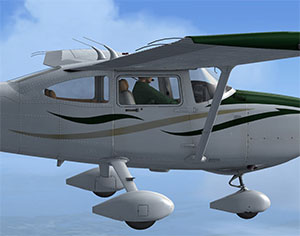 Installation really could not be any simpler – all you need to do is log in, purchase the file, and let it download. Once the file is downloaded onto your PC, you simply add it in by running the installer file. This will automatically include everything that is needed to get the most out of your new FSX download – it can also be installed with Prepar3D, another popular flight simulator that you might wish to try out in the future. If you are using the Steam Edition, then you need to find out where it's saved to in your Steam directory and install it there, instead. Typically, it will fall under steamapps/common within your Steam folder.
Is This Compatible With Other Flight Simulators?
As well as being capable of use with Microsoft Flight Simulator X, this recreation of the Cessna 182 Skylane can be used within Prepar3D, as well. This is another hugely popular flight simulator that many people use due to its awesome attention to detail and ability to really sell flight dynamics perfectly. This is adjustable for both and will give you the same level of performance regardless of what simulator you use.
What is ACCU-SIM?
ACCU-SIM is one of the most commonly used and heard of flight simulation mods ever released – it helps you get everything that you need to ensure you have something truly epic to fly, whilst adding in a whole new level of challenge and difficulty for you. Whilst some people will feel relatively uncomfortable using ACCU-SIM or they may feel it's for experts only, a bit of time spent on looking into the gig should give you all the help that you need.
It does take a bit more hard work and learning than some of the other FSX mods out there but the changes it introduces to your flight simulator are, quite frankly, massive. It helps to really improve the whole situation whilst giving you a lifestyle that you can feel comfortable with for many more years in the future.
Can ACCU-SIM Be Removed?
Yes, if you don't wish to use ACCU-SIM you can turn it off prior to starting up FSX or P3D, depending on that you use. All you need to do is take it off through the launcher file, and this will help you go back to the flight simulator as it used to be. ACCU-SIM is worth sticking with from a gameplay point of view but if you feel like it's hampering your performance in any capacity we would highly recommend turning it off and trying FSX/P3D without using ACCU-SIM to see if it helps performance.
Will There Be Any Updates?
We aren't 100% sure; at the moment, there are no plans for A2A to release new modifications and updates for this package. If they do, you will find the information directly via the A2A Simulations website which you can reach simply by clicking here.
Official 18 Minute First Look Video
Conclusion
As you can see, plenty of new features have been added into this package to give you all the help that you need in really understanding just how powerful the Cessna is. By recreating the style and format of the original in perfect circumstances, this can really help you feel as if what you are flying is the original thing – if you always wanted to try one out in real-life this might be about as close as you are going to get. That closeness, though, is hugely impressive as it gives you all the detail you need to really prosper.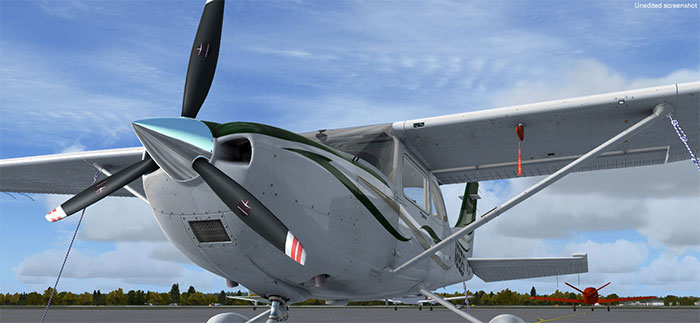 By adding in a lot of the key features that most of us would simply love to see in all flight simulation modifications that are out there, this makes life much easier for rookie pilots and those who are already more than capable of flying the Cessna at the moment. The massive manual covers a page-to-page detail of what you need to know to fly this aircraft at your best whilst making sure that you are able to really understand the way forward. If you want to start moving things in the right direction in terms of getting a flight education, you might want to start here.
It's one of the finest systems in the globe at the moment for ensuring that you get all the help you need in becoming the established force that you need to be within a simulator, whilst giving you all the extras & bonuses!
You can grab your copy of this wonderful aircraft over at SimShack here.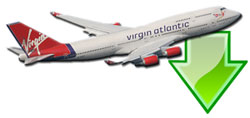 Don't forget... We have a huge selection (over 24,000 files) of free mods and add-ons for MSFS, FSX, P3D & X-Plane in the file library. Files include aircraft, scenery, and utilities All are free-to-download and use - you don't even need to register. Browse on down to the file library here.