As one of the most prominent cities in Europe, it's no surprise that plenty of people want to fly to Lisbon – having been myself in reality, I've always wanted to see the stunning Lisbon airport done up to its full grandeur and capacity in a flight simulator. It's a truly awesome city to be in, and the quality of the airport there is absolutely awesome as well. Well, having been a huge fan of this location for many years you can imagine that there was plenty of smiles when the Mega Airport Lisbon v2.0 package was released.
If you have ever wanted to see the capital of Portugal lit up in all the magical style that it is in the real world, then you should probably consider checking out this package. It's got plenty of style and class about it, but does it really live up to expectation? Considering the scale of the task involved, it would be a pretty hard one to get right in our opinion. However if there is one company you want looking at creating new life-like textures and airports it's probably Aerosoft (more on them below!).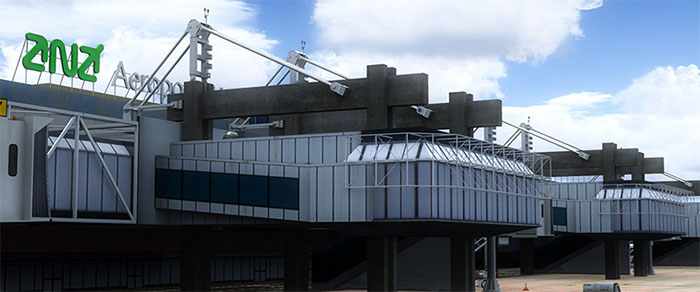 The airport itself captures a lot of the imagination that you would hope to get from a package of this quality, but it can be a bit of a challenge to work out properly at first. Like any good flight simulation mod, the installation process can seem a little bit awkward for someone who is new to the series or hasn't really used the modding community before. If this is the case, you'll find a simple installation guide below as well as our take on all of the key issues that will make or break just how good this flight simulator package actually is.
Has it got all of the features that you would hope for? Does it make a meal of anything? How well does it look, and run? These are questions that need answers, and this review will help you work them out for yourself. Make sure, however, that you have the right system specs to run these packages before you actually install it – you'll find them under the What's Involved section below.
About

Aerosoft

As you will no doubt know, the flight simulation modding community is made up of thousands of individuals who all want to contribute and give something back to the community in the form of new aircraft, scenery, features and anything else that you can think of. However, many of the people that work within the modding community for flight simulators are professional designers and developers, and this includes the excellent Aerosoft. With more than two decades of experience in creating awesome software, having formed in 1991, this German company has been one of the most prominent names on the market.

They've created a hugely successful future for themselves having created some of the best flight simulation software and additions to ever be released. Founded by a trio of entrepreneurs with a taste for aviation, they have specialized in leading software movements for flight simulation and exam preparation equipment for pilots all across the world. They originally set out to focus on this kind of package, but eventually started to expand into new sections for their business; including software add-ons like the Mega Lisbon Airport. Over the years, they released a massive volume of aircraft simulation products, making it easier than ever to really amplify your simulation experience.
With the help of companies like Aerosoft, simulation has become far more professional and rounded as a gaming industry, and has also been used in professional training and educational capacities in the past. It's because of the excellent additions they create to make the world feel even more realistic that makes flight simulation so incredibly enjoyable when using their products – if you've always wanted to take things to the next level, we'd heartily recommend checking out all of their products as they have released some of the most iconic features out there.
Their legacy has been established with many people using their high-end additions and even looking into their own simulators. For example, Aerosoft also create the excellent X-Plane 10, and have worked on other popular simulators such as Train Simulator 2014 in the past. A recognized name for their aviation as well as their motor transport simulators and excellent additions to the community in terms of style and class, Aerosoft have really become a name worth looking out for when you need excellent aviation stuff.
So, how does the Mega Lisbon Airport 2.0 package actually compare to their usually impeccable standards?
What's Involved?
As you might imagine with the word 'Mega' in the name, this packs a lot of content that you really will be interested in seeing. It makes sure that you have access to a huge amount of new features and additions, ensuring that you have something you can really look forward to in the future. You'll be noticing a lot of nice little additions and key features for weeks to come, as there are plenty of smaller spoilers that should certainly take you by surprise. In terms of the overall content, though, we were very impressed at just how Aerosoft were able to pack in.

You'll be receiving a totally revamped version of the famous Lisbon Portela Airport, one of the most important parts of the Portuguese airspace. It's the main gateway in to the country, and is a massive entry point for people coming in and out of Europe. The Airport itself has dealt with more than 18m passengers in its time, and at one stage won five consecutive World Travel Awards. For this, it's seen as one of the most well-equipped and frequently visited airports in the whole of the continent. If this sounds like a fun place to fly in and out of, then this package helps you bring the entire airport to life in a way that you probably haven't seen too often in the past.
As one of the largest airports in Western Europe, it manages to capture a huge amount of detail and precision throughout the space. The airport first opened during the Second World War, in 1942, and was a neutral point that both German and Allied forces used. At one point, it was a key part of the smuggling operations that were taking place in the war – and is popularly referenced in the hit film Casablanca because of this!

The airport also helped Allied flights make it to places like Gibraltar and Cairo, as well as North Africa to help combat the battles in that part of the world, as well. Since the War, though, this has been an airport that has seen its prominence and importance to Europe raise on a yearly basis. Now, you'll be getting access to a massively realistic recreation of this fantastic airport – it holds all of the awesome bonuses you want to see; check out Key Features for more details!
Minimum Requirements
Windows XP / Vista / 7 / 8
Microsoft Flight Simulator X (SP2, Accel. Pack) / Prepar3D (V1&V2)
3 GHz Dual Core Processor
2 GB RAM (4 GB recommended)
min. 1.2 GB free space on the hard disk
3D Graphics Card with minimal 1024 MB (2 GB recommended)
Download-size: 650 MB
Installation
Like any good mod, it has to install right – and with as to be simple enough to actually use. Whilst flight simulation mods can seem like learning an ancient language to those without intermediate computing skills, the actual process looks far more difficult than it would originally seem to be.
When you first download this package, you'll be presented with a rather simple set of instructions to install it – however, to the untrained eye, this can be quite the challenge to get right. If you want to start moving through the installation process with as few problems as possible, the following guide should make that feasible.
If you have ever used an Aerosoft product in the past, then you will no doubt be aware of just how easy it can be to install. You'll be prompted with a simple installation wizard to follow through, and it will prompt you to tell it what kind of installation you are using – is it FSX or P3D?

Next, you'll need to choose whether or not you want to install the high-end HD textures or use the standard equivalents that will be provided? We recommend using the HD textures as the difference is night and day; but so is the difference in performance if you aren't running a fairly high-end machine. If you aren't sure about the capacity for your PC to manage, don't bother installing the HD textures

Once it's installed, you'll be provided with access to the Aerosoft Launcher; this will help you access utilities, charts and manual files that you might need to help improve your flying experience in any way that you may deem to be needed or useful

You'll also get a range of utilities to use that let you enable things like traffic and the resolution of the textures you are going to be using – this can be useful to helping you manage the performance if you feel that it takes a significant dip when using this mod

When you download the software, you will have to take the upgrade to v2.01, which can be roughly 600MB in size to download so make sure you have a fast internet connection to get it completed in a reasonable timescale. 2.01 brings a lot of minor changes and improves the overall performance, so make sure that you install the patch once you have followed the process for installing it with the absolute minimum amount of fuss.
First Impressions
After having gone through the installation process, we found that the first thing we noticed was the fairly glaring quality of the textures. If you have a PC powerful enough to handle it, we really cannot recommending trying out these HD textures more! It really makes a night-and-day difference between what was there previously and what you have now.
Another thing we noticed is that although the airport is large by normal standards, it pales in comparison to some of the North American and East European airports. However, this manages to fit in every little feature and section that you might want to visit into this relatively small space. There is so much added in here that makes it feel alive and like one of the truly top European hubs for transport and travel.

With all that traffic flying around you blending in perfectly with the hugely impressive textures throughout the whole place, you'll find that the airport really feels more alive than many more of its counterparts – it really does bring the vibrancy of an airport to life in the most stunning fashion that it possibly could. If you've ever been to Lisbon you'll notice the similarities right away!
When you first start using a mod in a flight simulator the first thing that you want to see is realism and this makes it stick out like a sore thumb. With all of the excellently detailed and realistic 3D objects scattered all across the place, it was really easy to get seduced in by the incredible realism and the quality of the design throughout the entire airport. It really is one of the most impressive designs and structures that we have seen when it comes to recreating an airport in a flight simulator. The addition to detail is absolutely immaculate.
With things like porta potties and construction crates lined all over the place, it's really easy to enjoy the massive amount of support that helps to create that excellent atmosphere throughput. Our first impression were that, for once, we actually were in a truly busy airport – sometimes, it can feel like a bit of a ghost city as you fly in and out of the airport almost uninterrupted. This helps to really bring in the immersive nature of an airport and really creates that slightly chaotic environment that you expect when flying in and out of a massive airport.
A Potential Problem
However, not everything comes across as fantastically as it should. Although when we fired it up we were incredibly impressed with the detail and quality of the overall project, we encountered a few problems quite quickly. These problems were to do with the performance of the aircraft as we started to take off and get towards leaving the airport – the performance dropped massively in every possible way, and left us a little confused as to what was going on. It really killed the experience once we started to try and take off, and really left us a bit dumbfounded as to what was going on.

These stuttering problems kept occurring and effectively made it impossible to fly. Eventually, after having looked around in the menu settings for the Aerosoft product, we tweaked everything we could think of. After hours of testing and messing around, we found that changing the Autogen setting seemed to have a prominent effect on performance. by removing this down to the Sparse setting, we started to see a huge improvement in performance. For a start, we could actually fly out of the aircraft without feeling as if we were looking at take-off through various picture stills.
However, this isn't really suitable is it? You shouldn't need to drop your performance ratings just to actually take off. Knowing that the machine we use to test FSX mods on is more than strong enough to deal with what is required, this became a bit of a mystery for a while. That excellent quality of design we noticed before take-off? It was now quite drastically reduced thanks to lowering down the settings. After trying everything we could think of – from driver updates to cleaning out the PC with an air compressor – we still had o solution available to help.
It might not seem like a big issue to have a frame rate drop when you're taking off but when you pay good money for something you expect it to be a bit more polished – it's even more galling, though, because the actual quality of the airport outside of this is pretty much the best that you could hope for. It captures the airport perfectly and many of its features are absolutely perfect – it all comes together perfectly, but certain machine specifications just don't seem to be able to deal with this mod despite having more than enough power available.
Key Features
Aside from the rather irritating snafu regarding the frame rates, many of the features included within this product are more than worth noting down and using in the future. They make your enjoyment of the area so much more genuine, and it ensures you can really get locked in thanks to the rather awesome attention to detail. Even with the Sparse setting on, if need be, you'll still see a huge improvement in the overall detail

The atmosphere is something else that we absolutely love – it feels like a massive airport that houses thousands of flights every single year. It's a fantastic place to b within a flight simulator and has a totally look and feel to it than many conventional airports that you might wish to visit within FSX. If you want to see something that matches graphical capacity with the real qualities of a good airport in real-life, this is a must-try

Compatible with various other Aerosoft mods to help further improve your experience and performance within the game – if you want to try and make things feel even more immersive this is a pretty fantastic way to try it out. It also works with the Ultimate Terrain Europe package, one of the most impressive add-ons out there for new scenery and making the world look great

The photo-realistic scenery that is included on the city of Lisbon makes flying in here far easier – you won't feel as if you are flying over some basic, generic city anymore. Instead, it feels like the real thing and can really help you on your way to getting even more from your experience

RET system included in the airport for high-speed exits when you get to the runways for even more impressive performance

Massive airport buildings created to scale so that the airport really feels as it should – the awesome detail on each building absolutely shines through and makes it incredibly easy to get into the style of the aircraft

AI compatible that ensure the airport maintains this lifelike style, giving you perfect assistance in really enjoying your flights in & out of Lisbon!

Newly detailed terrain and textures take over the whole airport – it's not the planes that look better, everything from the runways and the ground to the buildings and equipment have all been massively improved. With attention to detail at a premium, you'll get the maximum detail back

Pro's
This is a package that really concentrates on giving you something extra special back in terms of the look and the feel. For those with a bit of vanity about their flight simulation and for those who want to see the best things possible when they fly, this delivers massively

Add in the fact that all of those extras have been included to bring everything together, and you'll see a whole lot of content being included in here that you probably weren't expecting to see. The little props and extras such as the vast array of signs completes the look

Huge attention to detail in the city itself does a huge amount to bring the entire city together and ensure that you see something truly worthwhile when you first take off into the skies. The most important thing that you can get from this is seeing just how different the atmosphere in flight simulators can be, especially as massive airports such as Lisbon

A truly realistic approach has been followed to devastating effect, ensuring that the whole thing comes together with prominence. Everything from the way that aircraft react to the actual style of the airport as it works around you has been entirely changed, making something far more realistic than anything the vanilla option can provide you with

High resolution textures have been included to really make sure that your entire airport looks the best that it can – it keeps up with the most modern developments within flight simulation

Respectable performance ratings – on the right machine

One of the most impressive things about the entire package, though, is the way that it handles the night textures. Technically and in terms of the quality and attention to detail you would be hard pressed to find a more outstanding set of designs than this. You can watch the city of Lisbon come alive in true style with many of the new features and additions that have been brought in to come alive when you go into the night, making the airport look completely different from what it did!

Con's
As mentioned, the performance ratings can be really poor if you are unlucky – whatever it is within the actual coding that makes these problems, we aren't sure, but it can really hurt the actual performance of the project in terms of how you are able to enjoy it and get on with it. If you are looking to use this on a specific machine and run into these problems you really don't have any choice but to reduce the settings or put up with the stuttering and the problems that many people have suffered with when they are using this mod

The placement of some of the satellite images that make up the city of Lisbon itself, although impressive, don't seem to be in the right location. For those who know the city of Lisbon or just have a good eye for detail and noticing little errors, this can become a bit of a problem later on down the line. You'll find yourself dealing with a rather irritating list of misplaced parts of the city. Of course, this is quite easy to do when making mods so it's not exactly the end of the world but much like the coding issues, it can take away from the overall experience

The overall quality of the product has been severely hampered by the lack of correction for these errors in the coding. Even future patches have been unable to make up for these shortcomings and this, in turn, hurts the entire experience for everyone. If you are one of the unlucky people you will find that your overall performance rates are going to drop massively with only one real solution – with no patch on the horizon to fix this issue, it's just something that we will need to accept at the moment

Some of the gates can feel a bit generic – although the overall attention to detail is very impressive throughout the entire airport, this little section can be a bit of a letdown for you if you were expecting to see the whole thing come to life in spectacular fashion the whole step of the way. Whilst accepting that even professionals like Aerosoft can have errors and miscalculations along the way, some of the little things that you would expect to see can feel a bit unrealistic. For example, the entire airport is completely pristine – as if it has just opened

Trailer Video
Here is Jeroen Doorman's wonderful trailer video for the Aerosoft scenery. The video shows the product well.
Conclusion
Overall, though, we were very impressed with using this package. It's hugely detailed and clearly a lot of talented people have worked on this project ever since it entered development. We appreciate massively that the amount of detail and additions far outweighs the negatives and the errors, and that the fact is that these errors can only be game-breaking if you let them. As someone who really favors performance over anything else, it wasn't a huge deal to turn down the graphical settings – but it could be a big issue for others. Out of principle alone, this damages the entire package if you are someone who has this problem.
Additionally, if you want to be really negative, the lifelessness of some sections versus the vibrant nature of other parts can make it a bit difficult to comprehend. Again, though, with so much going on it's acceptable for there to be miscalculations in both the spread of this realism as well as the massive attention to detail within the coding itself. Therefore, it's hard to really criticize Aerosoft for many of the problems – and hopefully, in the future, a patch can be released finally to alleviate these performance issues for some.
If you need a solid representation of a key gateway into the Iberian Peninsula, then this is one to try out. It's a massive part of European travel and culture and can therefore be an excellent experience to fly in and through. Just remember that if you are someone who has these performance issues you will need to sacrifice graphical capacity to get the most out of the mod – if you aren't willing to do this then you might have to put up with a lot of stuttering and performance issues that really could become a significant issue.
In terms of the positives, though, this really stand up against some of the most prominent flight simulation mods out there when it comes to the detail and quality of the design. Everything that could have been included without going overboard most likely has been, creating a really balanced and attractive package that gives you a real representation of what Lisbon airport looks like. Again, minor issues exist with placement and some other problems but really the level of what you get is far beyond what the original FSX or P3D can provide you in terms of what Lisbon airport looks like.
You can grab your copy over at SimShack.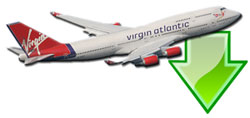 Don't forget... We have a huge selection (over 24,000 files) of free mods and add-ons for MSFS, FSX, P3D & X-Plane in the file library. Files include aircraft, scenery, and utilities All are free-to-download and use - you don't even need to register. Browse on down to the file library here.