Although flight simulators have been incredibly popular and have collected a huge amount of users and fan over time, it has been something that many people can get involved with due to the fact that the simulation can be so varied. From the typical civilian air patrols that let you take in the world at your own pace to the madness and enjoyment provided by the more high octane combat simulators, you will find that using a flight simulator with the right planning and style for you can be perfect.
For those with a military frame of mind, then, this package might be just what you were looking for – it's a total recreation of what a typical dogfight can be like for like a pilot. The latest introduction to the genre, then, is the hugely well-received Combat Air Patrol 2.

Taking control of the AV7B Harrier II, you will be able to tear through the skies in the most stunning detail and quality of realism possible, hitting everything as you go and making sure that you have the firepower and the wits needed to really make a telling difference. Given that the project here comes with a stunning predecessor, Combat Air Patrol 2, there is a huge amount of expectation on what Combat Air Patrol 2 might be able to bring to the table in comparison to its older version.
At the time, Combat Air Patrol was hugely well received and people had a lot of time for it, so the hope is that Combat Air Patrol 2 can make a big difference and follow on in the same fashion from the highly-acclaimed first Combat Air Patrol that was released.
What is Combat Air Patrol?
When you first start up Combat Air Patrol 2, you will be taken into a full training scenario that will have you taking on both land, sea and air enemies. This will be a lot of fun for you to undertake as you need to take on a large amount of objectives and aims depending on what you are dealing with and what the objective is. Once you pass this training mission you will be able to take on a new range of scenarios and projects that will put you in large dogfights, have you supporting the ground troops and even taking on the enemy fleets to try and lower their naval numbers – it's all very exciting and will, typically, be a very enjoyable part of the flight simulation genre for those who enjoy the combat side of things.
You'll be tasked with taking on a huge range of different decisions, and this differs from other flight simulators in that you need to learn some basic combat tactics and training to succeed here; the learning curve is incredibly steep so therefore you will spend a fair amount of time just going back and forth. You'll be dealing with objectives like taking on the enemy defenses and forcing them to capitulate or perhaps even supporting your own allies as you try and get the enemy to fall back or retreat.
The decisions that you make will play a big part in deciding the overall outcome of your missions – will you go in with all guns blazing and try to end it all quickly? Or will you need to start looking at different plans to get yourself in the back without getting noticed? Whatever you decide upon, you will find that the outcome can change entirely! The main aim of Combat Air Patrol is to give you an idea of what the power that comes with being a military pilot can be; you have great power but you also have incredible responsibility!

Key Features
Comes fully equipped with a track IR to make sure that you can have full navigational control, making it much easier to fly the aircraft comfortably and securely

A huge amount of planning and reparation has gone into making the 3D cockpit as detailed as realistic as possible on both the AV8B and the Harrier II. This makes it a whole lot easier to fly the aircraft and feel safe behind the cockpit as it really manages to help you integrate into the cockpit and feel as secure as you possibly could

Articulated controls are fully selectable within the cockpit, making it much easier to find the kind of control that you can feel at ease with, ensuring that you can fly the aircraft and make it look and feel as comfortable as it possibly can along the way

More than 1msq km of geographically accurate terrain that has been built using intense research and planning; everything that is going to be included in here will make an absolutely staggering difference to the future and development of your flight experience, as this realistic texture will make it so much easier to fly around the location that you are based in – this really does add to the whole experience and makes the aircraft a whole lot more enjoyable

Lighting has been built creating a very specific star map that is based on our own; likewise, it uses various features like the date and the time, the latitude of the overall area and the longitude to create a hugely recreation of how light can be worked within the simulator for the most effective performance that you are likely to get. It makes a huge difference

Stunning attention to detail on the environment and the way that it integrates with the audio. This allows for chatter and radio communication to sound far more authentic and makes you feel like you are genuinely involved in a proper military exercise! Makes it much easier to take off the aircraft and fly it with ease when you have this consistent and detailed response coming back to you at all times

Graphical support for each of the widescreen aspect ratios so those with more sleek monitors or mobile monitors such as laptops can find that the screen will stretch accordingly without reducing the overall level of output in any way, shape or form

Make sure that you have total control over your flight and air assets with a detailed control system, as well as guarantee that you can easily plan and prepare the right mission waypoints throughout with pinpoint accuracy. The entire design has been built around the idea that people will be able to get themselves into the right position moving forward; you'll be able to fly together in flight formations with the rest of the squadron, too, matching their route and their speed perfectly to really feel as if you are part of an elite fighting unit, as this simulator can so accurately portray

Awesome controller support that makes the whole thing so much easier to fly, including MFD panels, HOTAS, flight sticks an gamepads so that you have as much choice to pick from as you possibly can along the way. This makes it a whole lot easier to manage your flight in the manner that appeals to you the most as you fly – whether it's with a mad, the keyboard and mouse or a fully professional flight stick you will have the full choice to pick from when you first start flying this

Trailer Video
About The Team
The creators of this series, Sim155 Ltd, are an independent games firm who have grown rapidly and created a large and loyal following for themselves in the last few years. Their development team, based in the North East of England, is one of the most respected Indy flight development teams out there due to their attention to detail and their overall knowledge of what makes a flight simulation game come to life for you. It's managed and headed up by veteran programmer Ed Scio, who has been involved in titles like Shadowman, Airball, Breed, Armour-Geddon and the original Combat Air Control.
Ian Humblin is in charge of the stunning visuals that you see before you, and comes with over a decade of experience within the industry, having helped people mold and plan their visual creations for a long time until he finally joined up to be part of the excellent Combat Air Patrol 2 team in recent years.
David Scouller, or Scoots as he is affectingly known by his colleagues, is the Audio expert. A classically trained musical expert, Scoots has been involved in audio for video games for over three decades and is without a doubt one of the most skilled at his art that there is out there on the market today.
Faye Scio is the marketing guru behind the series, and has been involved in the progression and development of video games and marketing them effectively for more than 15 years, helping to make the industry feel far more robust and projects to appear entertaining.
Once released, you can download Combat Air Control from the official website – just had over to HERE for more information about the project and how you can get it installed.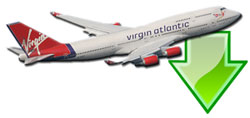 Don't forget... We have a huge selection (over 24,000 files) of free mods and add-ons for FSX, P3D & X-Plane in the file library. Files include aircraft, scenery, and utilities All are free-to-download and use - you don't even need to register. Browse on down to the file library here.