For many flight simulation fans, experiencing new things and taking on all of the latest and greatest adventures within a flight simulator is one of the most enjoyable parts of the experience. However, this latest release by Team SDB provides you with a totally revamped style of one of the most important structures and locates within the simulator – the airport.
Specifically, this touches up and re-designs the Loring Air Force Base as it was in the mid-1980s, represented in the most stunning level of detail and quality of design throughout.
With the new runway not present in this, you can take yourself back to a different time when this AFB looked completely different to what it does today. With realistic aircraft such as 42nd Bomb Wing B-52G Stratofortress aircraft along with F-15A Eagles and various other fighters, you will find that this location is one of the most impressive yet.
If you regularly visit this air field, then you might want to take a short trip in – this remake captures every little detail absolutely seamlessly.

The Loring Air Base
Loring Air Field Base itself has a rich and rather colorful history as part of the US Army and its service, acting as a mainstay of the US Air Force for a long time. It was used for many years by the USAF and it was located near Limestone; during the operational years that it served it was a key part of the US' air operations for a considerable length of time. It was eventually moved into the US Air Combat Command in 1992, but before then it was a source of genuine pride throughout the States.
It was the home place of officers and civilians who worked in the facilities, making it a hugely interesting place to visit for people and pilots alike. The air field itself was eventually closed down in 1994, though, after it was being changed into some industrial buildings – until then, though, it was one of the most prominent parts of the US Air Force and its development into one of the true world super powers in the air.

What's Included?
A total re-working of the airfield, taking you a short trip back in time to see the aircraft base as it once was designed. This gives you a fresh and engaging view of what the development curve for the airbase has been

A whole range of hangers have been made from scratch, including every little detail possible to make it really come together and make it work as you had originally intended . This hoses all of the faithful aircraft, giving the entire airbase a far more authentic feel as it takes you back in time

Stunning attention to detail in all of the minor structures and additions, making the whole airbase feel far more welcoming and also making it a complete change from what the modern equivalent actually looks like – this total transformation is one of the most complete remakes yet

Key Features
The aircraft has been re-created in stunning detail and with high quality textures, using a huge amount of research information and facts to create a to-scale and to design remake of this stunning air field. Having been remade to represent its less well-documented counterpart of the 1980s, this airfield has been created from the ground up; everything from textures and overall designs have been totally reworked to create the most enjoyable process that you possibly can have when flying in and around the Loring Air Force Base

A whole new enhanced aerial view has been added, which improves the overall clarity and view of the picture like it has never been seen before. It makes it possible to see the live activity from far up above which usually can be quite the challenge in one of the most relatively minor sized air field bases in a simulator

This means that the air base will stay alert and alive in the background as you fly for as long as it possibly can, enhancing the overall level of realism and increased the feel of a dynamic and engaging air field that feels far more like it should in simulation

As one of the most renowned air bases in the US roster for engaging with the take-off, the heightened level of detail throughout ensures that take-off can feel as enjoyable as it possibly can. You'll face new challenges but witness some truly intricate scenery – and unique events – unfold around you

Night lighting has been included from scratch, too, so that you can easily take off and make sure that you can be spotted with ease as well as land with a greater sense of easiness compared to the rather dull and dreary version that people will undertake at the moment. The line of sight that you receive from this new lighting is massively increased, ensuring that entrances and exits will be on the whole much smoother and easier to master

Ground textures will alter around you as the seasons change – if you fly in Autumn it will totally different from what it will in Summer, and the same applied for Spring and Winter. These welcome changes add another layer of dynamic style to the whole place, making it much easier to spend time in and ensuring that you can really enjoy the sights and sounds which echo around you at all times

Now, you'll be able to take off in and around the snow which makes the take-off look and feel a lot different. These aren't just simple changes that look good; they genuinely change the visibility and the overall performance of the air field quite dramatically!

The weather therefore plays a bit role in your success when taking off and when you first start heading for the skies – it's all about mastering this and making your life much easier as you start flying to and from this airfield in both the snow and the sun!

A whole new introduction of from-scratch aircraft from the same era, including the KC-135 and the B-52 branding of US aircraft. You will see them periodically coming in and landing as the day goes into night, giving the aircraft another much needed boost in the overall life and vitality within the area

Additionally, you'll find that F-15 fighters are regularly making patrols, entrances and exists to and from the air base as time ticks by so you'll notice a far greater level of life and vibrancy about the place compared to many other airports in both simulators

Various ground staff walks around and engage in day-to-day activities, too. Whether it's just heading from destinations to supporting the aircraft with the many technical areas around the air base, you'll feel as if you are standing in the middle of a very realistic remake of this air base

Every building and every addition within the airport has been formed from scratch using only reference data and high-end skills to create truly awesome models that look perfect. They all carry unique changes in the seasons, too, so you can get a base that reacts perfectly to the weather

Various buildings and objects have been purposely rebuilt to ensure that the base can maintain that late 80s charm and ensure that you never feel as if you are stuck in some kind of time warp where things are only half changed!

Installation Instructions & System Requirements
Like most installations these days, it takes a matter of seconds to put together.
However, like many scenery packages and updates, this takes a considerable machine to run. If you struggle to run P3D or FSX normally it may best to make an update to the hardware of the machine – it can be a bit of a challenge to get it all running at the right quality and speed. According to Team SDB, the recommend settings for running this smoothly and without problems is;
Windows XP w/SP2, Windows Vista, Windows 7, or Windows 8
Microsoft Flight Simulator X with SP2 & Acceleration
However this is also suitable also for P3D v1.4 and v2.0 – although manual installation is required
CPU 2.4Ghz or better (Dual core+ will present better performance)
A minimum 2GB RAM (4GB+ recommended)
At least a 512 MB, DX9/DX10 Graphics Card
At least 163 MB HD space for download, and at least 304 MB HD space for installation
DX9 compatible but NOT guaranteed compatible with DX10 Preview – look for software updates for FSX and P3D, which can help with performance and reduce choppiness
About Team SDB
Team SDB is one of the most respected names in the flight simulation community, and provide an open and honest service that you can use to your advantage time and time again. With range of products on the marketplace, they are a go-to option for anyone trying to find elite level designs and scenery packages that really help make simulators even more realistic.
If you are interested in downloading the Loring Air Field Base package for FSX and P3D, you can do so directly through SimShack here.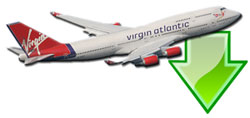 Don't forget... We have a huge selection (over 24,000 files) of free mods and add-ons for MSFS, FSX, P3D & X-Plane in the file library. Files include aircraft, scenery, and utilities All are free-to-download and use - you don't even need to register. Browse on down to the file library here.