Given that it has been several years since we have seen the release of a new flight simulator, many fans are beginning to get a bit anxious to try something new! The problem is that, with so many new releases in terms of fan-made modifications, there are lots of people who are still more than happy to use current simulators and this naturally halts development.
Update May 2017: - Dovetail Games have officially announced Flight Sim World (FSW) which is a full simulator based on the original FSX engine. More information here.​
Update February 2016: - Dovetail Games have officially announced Flight School and Flight Simulator. More information here.
Also, given the end to the Microsoft Flight! Project, it has been a long time since anything new was introduced to the markets (aside from X-Plane) – until Dovetail Games made a special announcement.
​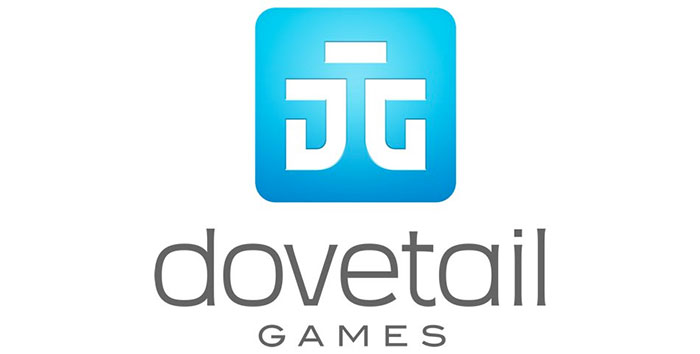 They announced that, alongside Fishing Simulator and Train Simulator they would also be releasing a new PC flight simulator on Steam and the Windows 10 gaming platform
This new simulator will be built using the strong foundations left behind by the award winning Microsoft flight simulation technology to create something new and exciting.
At the moment, details are a little thin on the ground with regards to what will be included but more details will be released as the project keeps advancing.
The aim is to create a deeply immersive project that will allow both simmers and gamers to enjoy an in-depth flight simulation experience that feels realistic, looks fantastic and really challenges the user.
What Can We Hope For
The simulator, as mentioned above, is still relatively light in terms of details. However, we are hoping that we will be able to see features included such as;
Detailed and intricate changes to the graphical engine – we expect that fresh additions will be made to the simulators graphics to maximize realism, detail and intricacy throughout

Greater scale – As development grows and advances, it's likely that we will see the scale of the simulation world become even larger and more realistic than it is today. This is only expected to improve and Dovetail Flight Simulator 2016 might be just the tool needed to do that

Improved realism – Things are getting more realistic with each and every release, and with the latest Dovetail Games release we can expect to see aircraft growing far more akin to the real-life counterpart with this new simulator, as pilots will have even more control in the cockpit than ever before

More, more more – The world can be somewhat barren when using some flight simulators, and the hope is that things can change as time goes on with the help of this simulator in populating the world and making it look more authentic

Fluidity – Additionally, we can expect to see this new take on flight simulation come to life in terms of the fluidity and the quality of the experience. It's likely that this will improve overall performance, making flight across the globe feel much more fluid than it did in the past
Community Changes
Without a doubt, the power and the depth of the flight simulation community is one of its main strengths. The large range of people who come and go in the community, providing unique challenges and changes to the industry, is something that keeps the entire community growing and getting stronger all the time. One thing that we expect to see with the release of a new simulator, though, is the community to grow even further.
Some people might be put off by using simulators as they can be quite punishing as you get used to the learning curve, but with the latest simulators more and more casual users have been able to get involved. This naturally expands the level of the flight simulation community which is very important, and allows for new ideas and innovations to be discovered.
It's our hope that this new simulator will allow for things to change even more, as more users and more media interest could finally shine a mainstream spotlight on the community. Given the size and depth of the online community and the range of conventions and events that we see every year, it's hard to deny the incredible size of the community any longer – it's time that it was recognized.
Given that Dovetail Games are taking a fresh approach to the simulation itself, we're hoping it will attract everyone – from the flight simulation gurus to the casual flight fans who could never really get a hang of previous sims. We also hope that it will open up a new part of the community in the form of flight simulation stores and add-on developers.
With a new simulator to build upon, it's likely that new add-on developers will come in and enjoy the experience from here on in. this makes it easy for the community to keep growing in the right way; we just hope to see it occur properly and for the new release to give people a new impetus. Whilst the community still thrives today it's always nice to have a new release to capture the attention of people and give them something new to try out and mess around with.
One thing is for sure, though, this is a really exciting time for sim fans! If you've been awaiting a new release since FSX you only have a matter of months to wait now thanks to the upcoming release.
Will Modifications Work?
One thing that we don't know yet, however, is if add-ons for Microsoft Flight Simulator X will work in here. It all depends on how the simulator is built – again, information is rather limited at the time of writing – and if it uses the same kind of textures and the same form of reading files as FSX. Given that it will be built upon the foundations of FSX, though, we are hopeful that these features will be included.
You just need to wait and see, really, as at the moment there are still many details to be announced; we just know that Dovetail Games are very excited about it, and so are we!
Whatever occurs in the future, we are fairly certain that Dovetail Games can be trusted to be the next pioneers in one of the longest running forms of simulation ever seen. From the earliest simulators until today, things have always improved and got more realistic as time has gone on; we trust that Dovetail will stick to the same formula in their release in 2016.
About Dovetail Games
Dovetail Games are a hugely well-received simulation company, who first formed in 2009. Based in the UK, they have been responsible for some very popular simulation experiences such as Train Simulator and Dovetail Games Fishing. They were also the pioneers behind the massively well-received re-release of Microsoft Flight Simulator X, FSX: Steam Edition.
Their dedication and commitment to the simulation industry makes them one of the fastest growing companies in the region, ensuring that they provide depth, detail and entertainment in every release that they provide.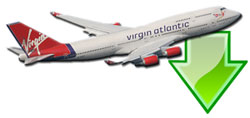 Don't forget... We have a huge selection (over 24,000 files) of free mods and add-ons for FSX, P3D & X-Plane in the file library. Files include aircraft, scenery, and utilities All are free-to-download and use - you don't even need to register. Browse on down to the file library here.