As part of a major run of new releases in the world of flight simulation, the new FS-Flight Control mod offers an intriguing and exciting way to fly aircraft within a simulator. By acting as your seat of power as you fly, this gives you a whole new way to manage the instructor station for FSX and P3D.
Operational both from a mobile device and on Windows, this application offers a level of credibility that is quite rare to find in simulation mods. By offering a better way to manage your flights from now, this makes it easier for simulated pilots to get the full experience.

What's New?
In this mod, you get access to some very impressive features that go above and beyond the call of duty. Some of the most appreciated new add-ons include;
Simplistic aircraft positioning on both approaches and custom locations making it easy to manage your flights.
A real-time map that moves along with you. Provides you with detailed information such as PilotEdge support, IVAO and VATSIM management and more.
ProSim, Project Magenta and Aerosoft Airbus features are enabled when it comes to flight planning and preparation.
Weather condition control is provided to give you real-time information and facts back, helping you fly with more authority.
Full aircraft pushback controls have been included.
A fuel and load manager is added in as well for greater management of the resources of a flight.
Full control over the aircraft views and slew mode, a feature that many have been asking for.
A fresh new failure system that tries to replicate random failures when flying, also giving you full JeeHeel and Magenta support.
Extensive new additions to the aircraft overview panel, giving you all the aircraft data and TCAS features that you could possibly need.
Aircraft and approach statistics and graphics are included, alongside a brilliant Google Earth export system.
Detailed remote control options that give you all the network options that you need.
Finally, you can use detailed settings to make everything works exactly as you had intended.
Unsure of anything you are trying to do? Then check out the brilliant manual overview. This takes you through everything from installation to management and advanced features.

Want to know more? Then keep reading for a closer breakdown of the new features.
A New Form of Simulation
This mod goes further than other versions of this kind of mod has in the past by offering greater customization than before. Whether you need a specific feature added in that was previously missing, or you want a branded version, you can get it here. This means that if you want a specific brand or format of this system then you just need to contact the team behind it.
This makes it the perfect addition for those who like to take their simulation properly seriously. For all flight enthusiasts, you can pick up a totally free to use home edition. It has less features and performance enhancers than the premium edition, but it will give you all the help that you need in understanding the nuances of this project. It will then help you decide whether it suits you.
New Positioning Systems
A significant part of this mod has been the introduction of the new positioning systems. These allow you to move your aircraft on an approach to a specific runway take-off point, helipad or anywhere else that you wish. This added level of control over positioning is a major help and can give you a real appreciation of what you are trying to do in the skies, offering greater versatility and performance.
Better Views than Ever
Another added element of this mod has been the introduction of the ability to control cameras. With this you can control the current camera view and even use the aircraft slew mode if you would prefer. This increased visibility when flying is a major bonus, and should really help you stay accurate as you fly around giving you a much simpler flight to manage from start to finish. The new views can really aid with accuracy.

Fresh Mapping Protocols
A major improvement from this mod was the introduction of a new real-time moving map. This is great for showing you current aircraft position as well as major features such as gates, navaids, airways and taxiways. This all helps you fly the aircraft accordingly and will ensure you are en route to where you should be. Improved navigation will, over time, make you a far more accomplished pilot than you would have been trying to do it yourself.
Handle Failures Properly
One of the best additions of this mod, though, is the introduction of the chances of failure when you are flying. If you tend to use simulators and feel like you are perhaps a little too comfortable when flying, you will appreciate the ability that this mod introduces. Now, you can get a genuine idea of how flying an aircraft can be like when detailed and random failures spark into action, based on authentic aircraft behavior.
Manage your Plans
Plan to succeed in the air with your flight plan system. Now you can plan out flights manually or you can use a Magenta or Aerosoft Airbus flight plan instead to make sure it flies to the specifications that have been given. This makes it much easier to fly your aircraft and give you something more in-depth. Many people feel like they lack power and control from the cockpit; using this mod will go some way to trying to dispel this problem once and for all here.
Fly With Authority
When you want to fly in a simulator you want to have all the facts and data that you can possibly have backing you up. Well, with this mod, you get just that. You'll get a clear and obvious overview of all major aircraft data. This means learning to understand and utilize major information like gears, flaps and spoilers with relative ease to improve your flight competency.

Improved Conditions
Want to fly in the kind of weather conditions you want? Then you can use this to do just that. You can define very specific and advanced weather plans to fit with what you want to test yourself in. set the season, the time, the overall depth of the weather and also the rate of simulation for weather. This makes it even easier to enjoy the conditions of the weather whilst also ensuring you can have fun flying in enhanced and new conditions.
Learn as you Fly
One of the significant improvements that has been included here is the ability to manage your flight using the power of statistics to get there. With the major graphs needed all clearly displayed, you can maintain a detailed and clear approach at all times. Use the export function if you want to study the graphs and get more information and detail provided. This can make a major difference to your chances of being a success, giving you something that's exceptionally challenging.
Pushback Controls
Want to try and manage the potential pushback of the aircraft? Then you can do so with ease. You can set any needed pushback direction options if needed, making sure you can take control of the flight narrative and make your life in the skies that little bit easier than before.
Fly with Friends
A major element of using a flight simulator is the ability to get into the skies with your mates. It's always fun to fly with friends and fellow enthusiasts and with this new network system, you can do that with ease. More importantly, though, this allows you to control the aircraft using network computers using specific definitions and actions. This also works alongside other major features such as allowing the creation of a flight status website.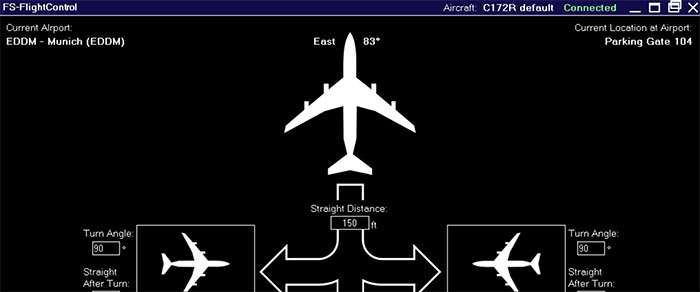 Manage your Loads
A big improvement of this simulator is that it sets the current fuel amount in any or all of the individual tanks, and helps to change the payload of the aircraft. Whilst this is a relatively simple addition, it will really help you fly more realistically. It's another feature for those who want to feel like they are really flying their aircraft. This greatly improves your overall flight competency and making you feel more comfortable.
Change Every Setting
This mod also allows you access to a major range of settings that you can alter. With this customization tool you can edit just about everything you need. From making major alterations to aircraft specific settings right through to this, you are bound to get a system that feels exciting and interesting.
Overall, this mod series gives you all the help that you need in understanding and appreciating how to have some fun as a pilot. If you want to learn how to really master the world of flight simulation then mods like this go an extra mile to making it that bit more challenging – but also more rewarding.
For more information, visit the official website here.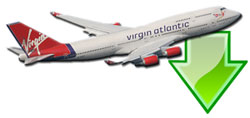 Don't forget... We have a huge selection (over 24,000 files) of free mods and add-ons for MSFS, FSX, P3D & X-Plane in the file library. Files include aircraft, scenery, and utilities All are free-to-download and use - you don't even need to register. Browse on down to the file library here.