For many people, the Concorde is one of those names that just stands out – it's an iconic part of modern aviation for multiple generations, and to this day still attracts huge attention.
Its untimely ending was an aviation disaster and set back the progress of technology and development in the industry significantly at one stage, but today we can finally look back beyond this issue.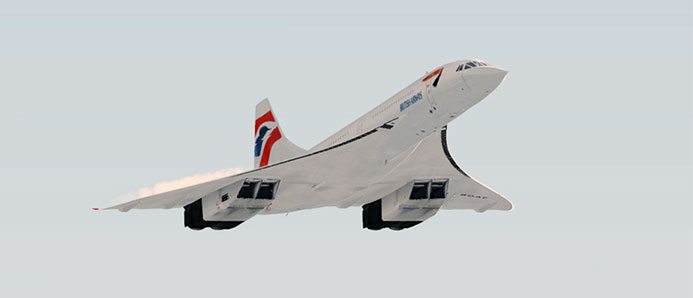 As a means of letting those who never had the pleasure of seeing the Concorde in action themselves a chance to do so, however, the latest release from Flight Sim Labs can be just what you need to help change this factor for good.
This latest addition to the group, Concorde-X v1.3 is compatible with both Microsoft Flight Simulator X including the Steam Edition and Prepar3D. This comes equipped with a litany of new changes and improvements which vastly change the way that the Concorde is represented in simulation, ensuring that fans of the aircraft can finally see what all the fuss was about!
The various changes and improvements included are designed to ensure that fans of the Concorde, and those are who just being introduced, can see it for the quality that it is. This aircraft was truly heralded as the next generation of changes to the world of aviation, and whilst it may have fell flat historically you can still see the amazing changes and introductions that it brought to the table.
If you finally want to experience this first hand, you can do so with ease.
Everything included in here has been changed and improved to ensure that the realism can become the main attraction; no artistic license has been used, only facts and figures which help us create the most authentic homage to this wonderful piece of aviation history.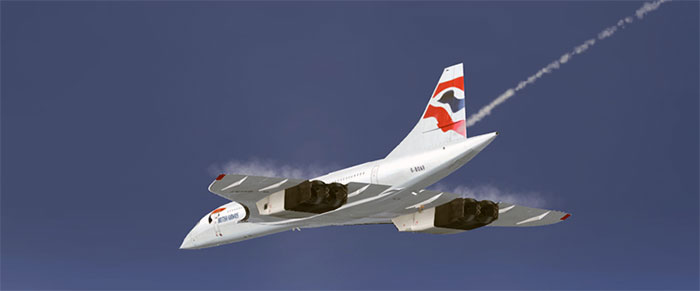 Fresh Panels
One of the most impressive changes to this modification has been the introduction of the new panels. With both Widescreen 2D panels as well as First Officer 2D panels, you have plenty of access to the features that you need here.
Likewise, it uses awesome photorealistic imagery on the 2D panels to make sure that they look the very best that they can, with every detail added in for the utmost precision. With 3D ADI features also included with each panel, you can make sure that your cockpit looks absolutely fantastic with every little feature you need included.
A variant 2D flood and instrument lighting system has been added to give you help and support when moving forward, making it much easier to get to grips with the overall layout of the cockpit itself. This also has storm lighting so that when you are in the midst of harsh weather you can get access to the help that you need. This is improved further by access to 3D analog instruments in the cockpit which are now easier to see than ever, giving you total control and accessibility at all times.
The introduction of the captain's window now being usable, too, means that you have total control over more than just the basics when using this aircraft.
It also comes with dynamic aircraft registration features and SELCAL ID placards, a fantastic touch.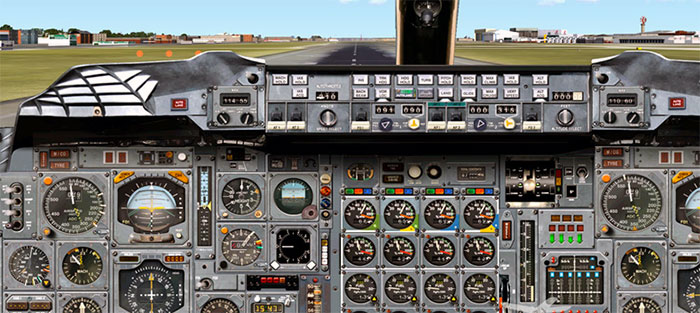 ​
A New Look
This mod also does a great job of recreating the interior of the real thing perfectly, with external models being built to show you the most fantastically designed FSX features. New animations for everything including your cargo bays, pilots, control surfaces, gear bodies and much more has been faithfully included.
New wheel fire additions look great and provide you with the right look and feel as you take off, also utilizing the power of engine flames to add another layer of drama to whenever you take off, creating that unique and interesting look that is so symbolic of air flight. Indeed, you'll see the fuel jettison as being clearly visible on the exterior model which looks excellent, further improving those little touches that make all the difference.
This is improved further by usage of the Ogee Delta wing modeling that comes with a specific wing flex and design, giving you improved and refined re-heating effects. All of these little graphical changes and improvements make such a huge difference to the way that your aircraft performs and looks, with black smoke finally being produced properly. As you watch this bellow out the aircraft (as it should) you'll get a real appreciation for how much this new look gives the Concorde.
Engine fires are even capable of being seen now, which is a lovely little added touch for that extra level of authenticity and realism that can make all the difference. Whatever you want to see occur when flying, you'll see it here!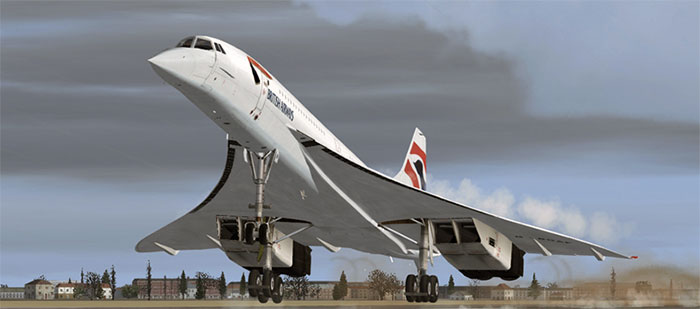 Simulated Perfection
However, this is more than just new looks and cosmetic features – the actual simulation changes which improve your base enjoyment are incredible. For example, this now uses a fresh Pop-up engineer panel that has a sub-panel map allowing you to more or less see everything you might need.
It also comes with a full panel state save and load option allowing you to easily save profiles that fit best with the way that you fly, allowing flights to become far more customized than they once were. With the addition of aircraft loaders, fuel loaders and flight management via the virtual Flight Engineer included you can now easily manage your aircraft safely and professionally.
New keyboard hotkeys are included which make your life much easier, too, ensuring that you can quite easily produce the kind of style that you would have been hoping for. Add in the fact that you can use easy start and easy alignment keys using simple keyboard hotkeys, and you can easily make sure that you are using features like engine starting sequences and aligning INS without any real problems.
Take yourself to the flight that you wish to take on by using the nine main Concorde airfields at the press of a button – now you can set the right, align the INS and locate yourself to the right position simply by using an arranged template ready for you.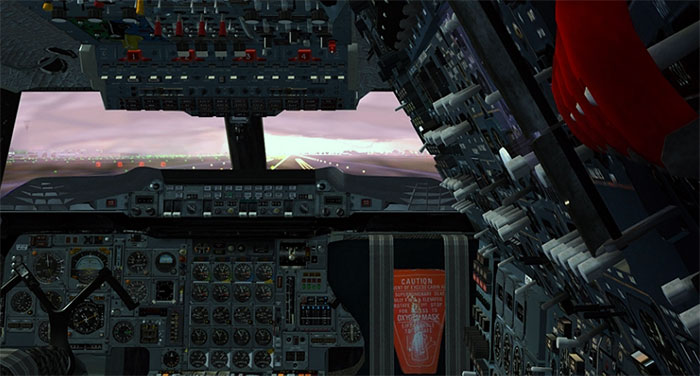 System Changes
This aircraft comes with various system changes that really do help to sell the format and the style of the aircraft, ensuring that you'll have no problems in managing and controlling the whole situation as you move forward. Now you have access to an engineer's panel that has fuel, hydraulics, engine controls, intake controls and so much more waiting for you.
Indeed, you also come with auto-flight logic, engine starting and shutdown logic as well as engine compressor surges and auto effects. It's all of these little system changes that make flying the Concorde so fun, and this package has detailed them all into the one place. Everything from DC and emergency electrical generation systems to engine compressor surges (with audio effects) are present to showcase the most enjoyable, unique and simplistic systems possible.
By taking into account the likes of your ground services for air and electrics, de-air management on fuel transfers and various electrical systems being fully modeled to match the way that they should you get access to a truly classic remake of one of the most popular aircraft of all time.
Even secondary air door management is required is you wish to engage in supersonic flight! It's these little changes that make all the difference in ensuring that you can stop noticing flaws in the design and start to truly enjoy the unique and hugely enjoyable Concorde aircraft.
Flight dynamics are refreshed and made to fit with the real demands of the aircraft, along with new ground effects and much more which make sure the experience feels as real as it possibly can. You can even mess around with things like the seating and the sun shade to give yourself full control over how the cockpit is going to work. Whatever it is that you want to do when you are using this aircraft, the design team have got it spot on!
Original Trailer Video​
About the Concorde
The Concorde itself was a stunning and high-end turbojet powered supersonic passenger jet which more or less broke all ideas of how flight could be managed at the time.
It was first brought to the introduction of the public in 1976 and flew until 2003 when, after various problems in the aircraft as well as commercial aviation following the 9/11 terrorist attacks, the aircraft was decommissioned. The aircraft also suffered a horrible crash in 2000 which put many people off it, but to this day it's still seen as one of the most revered aircraft in terms of the difference that it brought to the table at a time or rapid development within aviation.
Whilst the Soviet Tupolov Tu-144 was the only real competitor on the market for supersonic air travel, the Concorde very much made this platform its own and for a significant period of time it was used to engage with rapid flights; at one stage, it was regularly the fastest commercial airliner on the planet.
Concorde X will soon be available from SimShack.
If you don't want payware, we have an excellent freeware Concorde addon for FSX/FSX:SE/P3D here.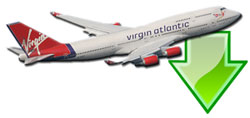 Don't forget... We have a huge selection (over 24,000 files) of free mods and add-ons for MSFS, FSX, P3D & X-Plane in the file library. Files include aircraft, scenery, and utilities All are free-to-download and use - you don't even need to register. Browse on down to the file library here.