Over the years, Just Flight have been behind the creation of some rather interesting mods and releases. If you have any used any of them in the past, then you will be well aware of the quality that tends to go into every mod released.
The latest release from Just Flight is of the DH98 Mosquito FB Mk VI, by de Havilland. Showing a whole new side to the aircraft that has previously gone untouched, this mod introduces us all to the "real" Mk VI.
A fully operational mod for both FSX and P3D, this offers the easiest way for people to get a full taste of what this aircraft actually offers. Inside, you get access to six wonderful new color schemes. Each scheme adds a fair bit of flavor and life to the aircraft, amplified by the wonderful attention to detail on the model itself.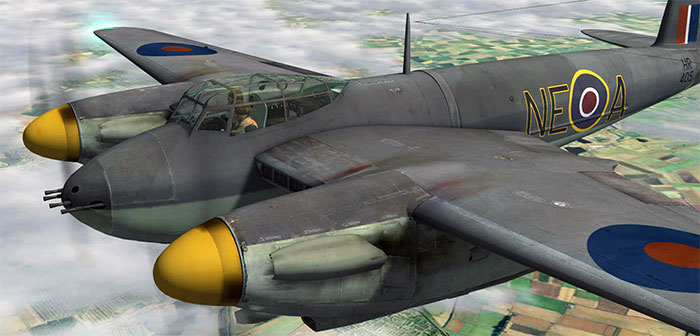 In the end, this all comes together to offer a comfortable way to enjoy a massively favorable piece of hardware. With new animations being created from scratch to include major elements like engine covers and exhausts, this goes above and beyond the call of duty. You can even access the gun panels on the belly, or open up the bombs door bays.
These little changes all go that extra mile to selling the overall image and style of this aircraft. It offers something new, and for anyone unfamiliar with this aircraft mod will give you all the help you need.
About the Mosquito
The aircraft itself has a rich and proud history, with more than 7,780 of the model being created. With 43 variants in existence, too the Mosquito seen plenty of changes such was its popularity. This was translated into the excellent level of detail and quality across the board that the aircraft provided.
At the time of release, it was seen as a major part of the aviation world. That would remain the case for many years to come.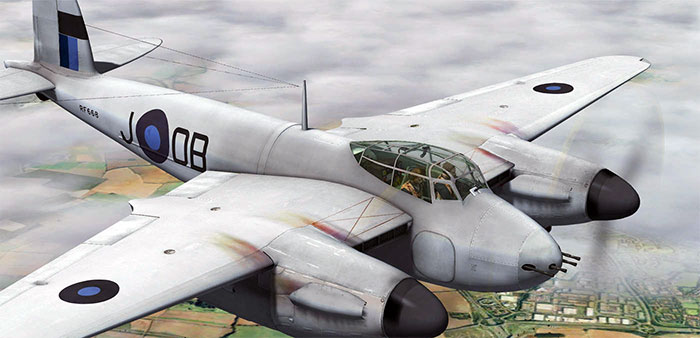 The most popular form of the Mosquito is the Mk VI fighter bomber – FB, in this add-on. It was armed with impressive 20mm Hispano cannons as well as .303 Browning MGs. Together this provided it with a huge amount of firepower, making it the kind of ally that you would want to have up in the skies.
2,292 versions of this model were included, with its firepower dearly loved. If you want to try out a specific version of the Mosquito then you will probably find it here. It offers a conventional and effective arrangement that can make flying fun and provide you with all the help that you need to really enjoying various forms of flight across the board.
The realism in the designs is one of the most impressive factors, giving you numerous versions of the Mosquito that just look and feel extremely real in various ways.
Not only does this give you the kind of system that you would like to use, it provides them authentically.
What's Included?
In this mod, you get access to plenty of new features that improve your overall enjoyment and usage of the aircraft. One of the major improvements has been in the features added in with the mod. Some of the features you will get access to will include;
Fresh new flight dynamics that match the reality of the aircraft. With these adjustments the aircraft is likely to fly at the volume you would expect. This also gives you a deeply engaging aircraft in terms of flight performance, meaning that even experienced pilots will enjoy a tussle getting to grips with the mod!

An authentic and fresh sound set that gives you all the hallmarks of the real aircraft. This uses genuine sounds based on the kind of properties that this aircraft flies with, giving you a really interesting way to learn the properties that this aircraft promotes in flight.

Want to use the firepower of the Mosquito? With this mod, you can. It gives you brand new droppable bomb animations as well as authentic effects from the guns firing. This looks excellent and offers an easy way for you to see just how powerful the weapons this carries are.

New 2D configuration panel to help you fly the aircraft with ease. From eye point adjustment tools to a whole crew configuration you can alter and improve nearly every element of the aircraft. This makes flight far easier to control, and offers a simplistic way of making your flights a formality.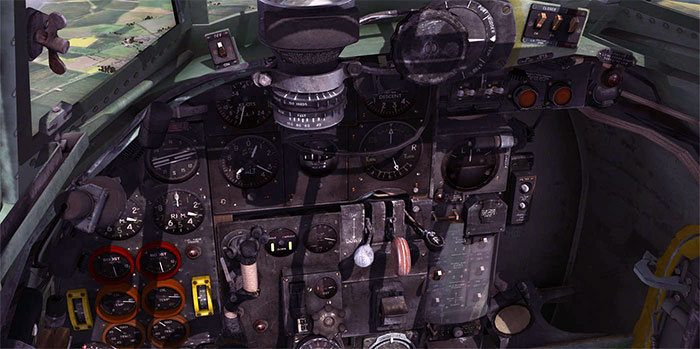 New Paint Schemes
One of the best additions to this mod, though, is the new paint schemes. These go that extra mile in making sure you can see various versions of this aircraft. Each model offers you a really interesting selection of insights that will make your flights more engaging.
The models included are;
CY-H of 613 'City of Manchester', 138 Wing, 2nd TAF, RAF. This version of the Mosquito was flown by Flg Officers Rene Puyt and Jaques Muray, August 1944.

OB_J of 45 Squadron RCAF, a version which was flown by Flg Officers Frank Scholfield and Reg 'Taffy' F Russell based at Jaori, June 1945.

HR405/NE-A of No 143 Sqn, Banff Strike Wing, utilized by Flg Officers A.V.Randell and R.R Rawlins.

LR373 YH-A 21 Sqn which was used by John Randall Daniel 'Bob' Braham DSO.

HR402/OB-C of No 45 Sqn, flown by Flt Lt C R Goodwin and Flt Off S Potts, Kumbhirgram, 15 January 1945.

464 Sqn SB-V which took part in various in various major operations, including during Operation Jericho by F/LT T McPhee, RNZAF and F/Lt G W Atkins.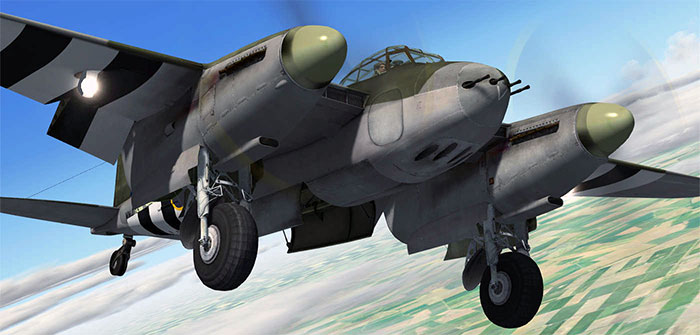 Model Changes
Of course, each of the above liveries needs an actual aircraft model to latch onto. This mod provides just that, with a detailed range of new model changes helping the aircraft to look spectacular. Some of the changes include;
Using genuine plans that were involved in the creation of the aircraft, this takes realism to a whole new level. By using the original factory plans and official drawings, this feels exactly as it should by playing on every little addition that it possibly can.

A new set of removable cockpit exhaust covers, nose gun panels, bomb bay doors and belly gun panels are being used. Each feature makes the aircraft look better and improves performance.

Removable engine covers are also included, alongside the new Merlin engines. This adds another layer of credibility to the aircraft mod, using history as the precedent to great effect.

The model has been improved to include better panels and fresher rivets, bringing the whole project together and perfecting its style.

New bump and specular mapping is included to produce that excellent 3D feeling in abundance, making the aircraft look brilliant.
Preview Video
Cockpit Improvements
The cockpit is obviously where, as pilot, you spend most of your time. It helps then to know that the cockpit of this aircraft looks and feels spectacular. It provides you with a range of extra changes and improvements that is bound to give you authentic flight experiences. Major improvements here include;
A 3D virtual cockpit which works right down to the cables and the piping. With fully covered instruments using 3D, smoothed animations this manages to look excellent without doing anything too over-the-top.

Cockpit textures that are authentic in terms of the wear and tear. This won't feel like you are stepping into a pristine cockpit – it will feel the way that it would have for pilots. This added realism goes a long way to making flights feel more authentic.

Authentic aviation systems which are based on the time of the year, including electrical, hydraulic and fueling systems.

A directional indicator which works in your favor, giving you the likes of a P8 compass, VOR and ADF gages as well for simpler navigation than you would normally.

An opening front quarter windows for both seats of the aircraft is a nice touch, too, offering that extra detail.

Numerous new animations were made from scratch for the cockpit making sure you get an aircraft that feels alive. From the windscreen wipers to the signal flares, this includes everything.

A Collins-based radio stack has been included, with a simple autopilot and altitude/heading hold giving everyone the service they enjoy. If you want more control over your flight, this is a lovely addition.

Floodlighting and new UV gages are being used when flying at night, helping you see during darkness.
You can view this add-on all of the other Just Flight products over at SimShack.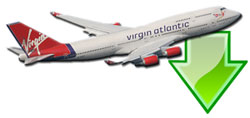 Don't forget... We have a huge selection (over 24,000 files) of free mods and add-ons for MSFS, FSX, P3D & X-Plane in the file library. Files include aircraft, scenery, and utilities All are free-to-download and use - you don't even need to register. Browse on down to the file library here.