For flight simulation fans who enjoy using various mods and add-ons together, compatibility is vital. A major issue with using flight simulation mods is finding conflicts in the way that the modifications will operate together. Another issue was trying to learn one mod, whilst another offered different conclusions.
Two systems that suffered from this was VATSIM and VATSTAR.
However, with the release of the VATSIM P4 training, you have no such problems. VATSTAR is now fully certifying the use of VATSIM P4 training. Now, you can come online and do your P1-P4 training with ease. These stand-alone training programs mark the perfect way for considered long-term improvement. Now, you can go through these training programs without having to make any kind of commitment to a virtual airline.
Many people found this factor quite off-putting in the past, and this looks to correct that issue. With no commitment making your beholden to any other VA, this gives you much more freedom than ever before as a pilot.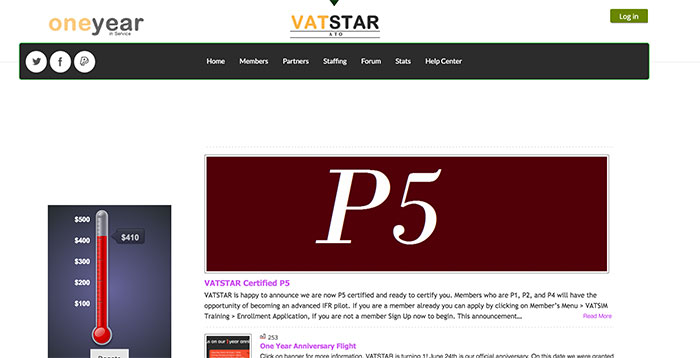 Freedom of flight is one of the true elements of using a flight simulator today, and it's captured here perfectly. It's a major part of why many people actually choose to join in with the community itself. Now, you can do that yourself – you can join up and fly free without the usual restrictions that limits other people.
Regardless of your power or expertise as a pilot, these new certifications can be a major help. You'll find that you can take a stronger route forward with the help of this modification. In short, people will now find it much easier to pick up their flight simulator and become a more comfortable pilot.
A Stand-Alone Solution
Whether this is for an experienced pilot who wants to refresh their mind or a total newbie, it works. This will make a new kind of pilot out of you, helping you to master and make smarter decisions when you are in the air. It will also improve your overall flight co-ordination and command. If, in the past, you have struggled to hit the right kind of flight targets this is the place to begin.
Everything that you learn through these certifications will help you become far more comfortable in the cockpit. Nothing you learn here is supplementary; it's all going to be a major element of improving your overall flight command, control and overall competency.
New Roles Available
Indeed, if you feel like you have enough expertise and talent to help improve this mod, you're welcome to apply. VATSTAR is, at the time of writing, looking for new Chief of Operations (COO). If you have any kind of experience in this role within a VA, then contact them. They can give you directions on potentially finding one of the most enjoyable roles around.
If you are capable of handling major operations like this, they would love to hear from you. You will be responsible for the overall health of the firm. Also, you'll be managing new hires, you'll make major decisions based on the policy and culture of the company.
As a major influencer on policy, you could have a big role to play in the future of VATSTAR. For more information, be sure to check out the official VATSTAR website.
The successful applicant will be expected to have;
Prior experience in running an operation of similar size, style and purpose to VATSIM.
Have certification in both P1 and P2, or willing to take these courses on prior to joining up.
Over the age of 18.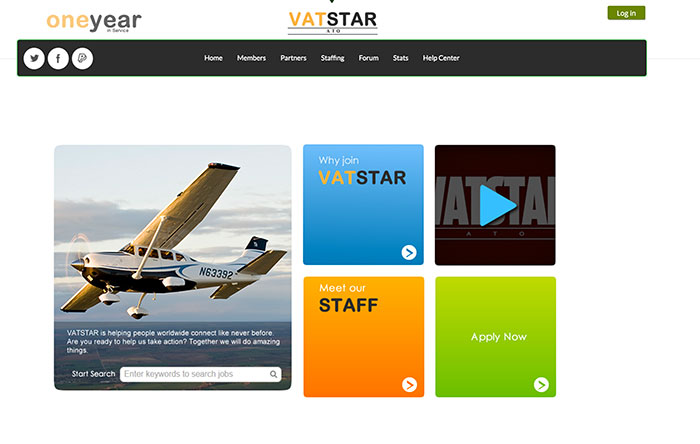 Other VATSTAR Roles
VATSTAR are always introducing new features and systems to the table, helping to improve realism. This all comes from the policy of having staff on board who understand and appreciate the service. This comes from their COO right down to the PR team and even the instructors. You should look around at the VATSTAR website and see what seems to fit you.
Many new roles are always open for discussion, making the possibility of working with the team far more exciting than ever before. Make sure to check back as they are constantly growing and improving, meaning new roles will open up in the future.
VATSTAR is teamed up with many major companies such as VATSIM to deliver the most comprehensive finish possible for all. This means that, as an alliance that work as one, flight sim users can get the utmost level of response and enjoyment from their time with various partners.
They even work with the likes of Virtual United Airlines, Air Danubius, ZMA ARTCC and JetStream Radio. These create really interesting partners to get alongside with, helping you understand a new kind of flight sim community.
You can even check out the official forum, which is full of interesting people and topics.
Introducing P5 Certification
Looking for even more beyond P4? Then you'll be happy to know that they are now certifying for P5 as well. This is now a major element of the certification process for VATSTAR, and will help every member improve.
Members who hold their P1-P4 license can come for the P5 course and become an advanced IFR pilot. This is going to be a major element of your future if you wish to really take your training to the next level. Not only does working with your P5 license make it easier to know more about aviation, it helps you fly with more sincerity.
At the moment, VATSTAR is the only VATSIM-ATO team which is fully certified. If you would like to be a part of a major club within simulation, then this is a good place to start off. You'll be beholden to nobody yet you can get all of the benefits of this excellent training program.
This is going to make it easier than ever for enthusiasts and would-be pros to get the information and help they need. You can now move towards being a far more progressive virtual pilot with these certifications.
A bright new future awaits you if you are willing to put in the time and patience to get there. You just need to understand how important these certifications can be for your overall flight competency. For more help in reaching the levels that you wish, be sure to take the time to look into your P1-P5 licenses.
Each license will be a major step towards becoming the pilot that you always intended. This will ensure that you have the confidence and the knowledge to fly at the very peak of your simulated abilities moving forward!
Check out the VATSTAR website for more information.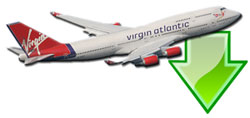 Don't forget... We have a huge selection (over 24,000 files) of free mods and add-ons for FSX, P3D & X-Plane in the file library. Files include aircraft, scenery, and utilities All are free-to-download and use - you don't even need to register. Browse on down to the file library here.