As part of the ever-growing list of Drzewiecki Design listings, LUKK Chisinau X offers wonderful rendition of a popular piece of aviation history. Chisinau Airport was the first commercial airport scenery to be released for this part of Moldova, and offers an authentic take on a major airport.
This highly detailed and precise take on the LUKK Chisnau X offers an easy way for you to buy into the airport and see it at the peak of simulated power. The mod is capable of being used both on FSX and P3D, offering a simple and effective way to make Moldova shine.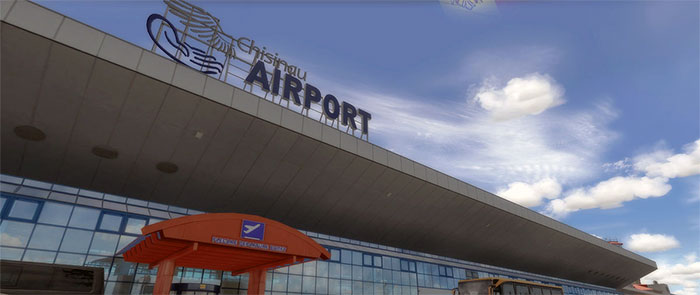 About Chisinau
As the capital and the largest city in the former Soviet controlled Republic of Moldova, Chisinau plays a major role in Eastern politics, business and commerce. The town itself is actually also known as Kishinev, depending on who you ask. This wonderful location is a place well worth coming to visit within the simulator, offering a wonderful venue that shows you the true beauty of this part of the world.
As the most powerful industrial and commercial centre within the country, Chisinau plays a critical role in the safe development, proper growth and long-term aspiration of the country as a whole. It's located smack bang in the middle of Moldova, further adding to its massively impressive style. Its central location means that it can literally act as the central hub for the rest of the nation, making it easy for travel and commerce to be moved to other parts of Moldova with relative ease.
Its base on the River Bic makes it a great place to come and visit, offering a solid and simple solution to helping you engage with the city landscape better than before. With close to half a million residents living in the capital, this is the most populous part of the country and for this reason it's a major hub of employment, fashion and overall trendsetting for the rest of the country.
During the IIWW, Chisinau was nearly destroyed entirely. It's beautiful architecture and wonderful layout was nearly wiped out entirely, but determination to rebuild has ensured this proud city can be put back together accordingly.
Chisinau itself sits atop seven massive hills and takes up close to 120 square km of space. With 23 lakes inside the city, too, this makes it one of the greenest cities in the whole of Europe.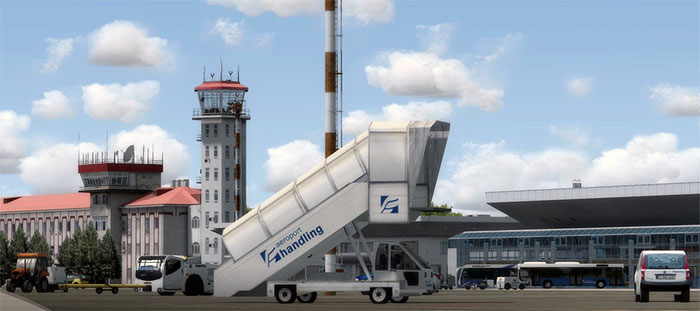 About Chisinau Airport
Chisinau International Airport is one of the most airlines not just in Moldova (it is the airport of Moldova) but also of the whole of Eastern Europe. This stunning airport is beautifully created and offers a wonderful view of the city itself. The airport has been open for close to a century, with the first scheduled flight arriving here in June 1926. There is even a commemorative plaque to mark this event in the airport.
The main terminal for the airport was first put in place in the 1970s, and could take as many as 1.2m passengers every single year. This massive volume – for the time – meant that the airport could take twice the population of the capital today every year.
Since the 1990s, this airport has seen major improvement. It gained international recognition in 1995, and since then it has continued to grow and see major change. It started working with Afken Holding in 2002, and has seen major modernization occur ever since. With everything from x-ray security and luggage handling to an annual capacity of as much as 5.4m, this airport can take a huge amount more than it could even twenty years ago.
The airport looks to continue growing and improving as time goes on, too. The facilities are set to improve with major renovations going thanks to the help of the European Investment Bank. This is hoped to help modernise the airport even further, helping to maintain Moldova and its upward societal curve.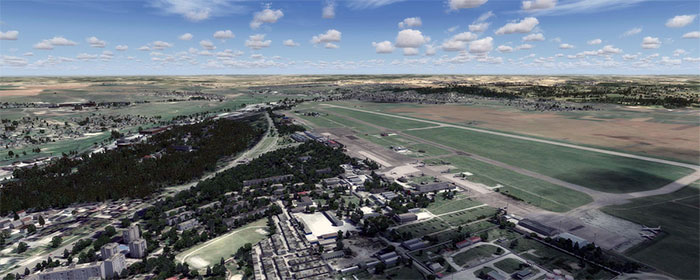 How to Install
Installation of this modification is very simple – you just need to run the installer that has been provided. Once you run this installer, it will take you through a basic wizard. You simply follow the on-screen instructions and this will be changed in no time at all.
You should also make sure that there are no duplicated AFCAD files installed. This conflict can cause major problems with the overall security and stability of the performance. The scenery will be added to your Microsoft Flight Simulator Scenery Library for you to use at your convenience.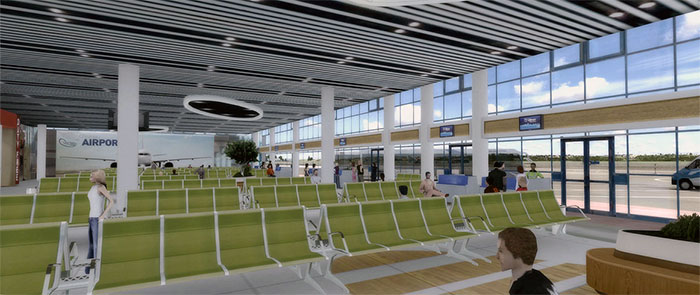 Major Features
Fully compatible with all forms of mesh, landclass and vector add-ons. Many add-ons for Moldova exist and you can this use mod in conjunction with these mods. You should have no issues with regards to compatibility and making sure that your system can run at the right level.

An extremely detailed model of the Chisinau International Airport has been developed and put in place accordingly. This mod gives you all the help that you need in bringing the airport itself back to life and making sure that, when you arrive in Moldova, it looks as real as possible.

This includes up-to-date designs, changes and overall improvements. When you use this package properly it gives you access to new buildings, fresh terminals, taxiways and aprons that give you everything that you may need. This helps to complete an overall look and feel that makes the airport feel as it should.

With the use of internal modeling, new animations, 3D members and many extra static additions this feels alive. Many airports can have the right textures and additions but still feel like a ghost town – this makes sure that you don't have the same problem when you start using this mod.
Preview Video
Other Improvements
A large photorealistic range of additions have been including in the surrounding area, including various new autogen and seasonal textures. Each of these offers a simplistic and easy way to enjoy yourself, making sure you can continue to see progressive change and improvement together, adding even more realism to the event.

Makes use of a brilliant SimObject Display Engine compatibility module. This means that you can easily fly the aircraft using various extra modules to make sure you can get everything you need in terms of realism and authenticity. Helps to sell the overall appeal and enjoyment of this mod.

Uses custom-made airport charts that have been created to add another layer of usability. Not sure where something should be – or what something is – in the airport? Then you can use this mod to offer you something a little more interesting, giving you more details and helping you navigate safely.
You can order your copy and view more screenshots over at the SimShack website here.
Visit the official Drzewiecki Design webpage here.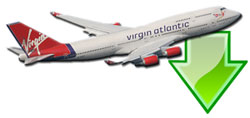 Don't forget... We have a huge selection (over 24,000 files) of free mods and add-ons for MSFS, FSX, P3D & X-Plane in the file library. Files include aircraft, scenery, and utilities All are free-to-download and use - you don't even need to register. Browse on down to the file library here.