Sick of looking at a world around you in FSX that feels dull and drained?
Then it's time to soup the place up a little!
Thanks to this wonderful Emerald Scenery Design (ESD) mod, you can make Guam come to life. This wonderful part of the Pacific is a great place to come and visit, especially with this add-on. By taking a far more comprehensive and considered approach to realism, this makes sure that Guam really comes to life.
It's previously been nearly impossible to make this so, but with such high-end development kits today everything is possible. ESD have put together a 3m terrain mesh program here that looks absolutely outstanding.
By giving the whole island of Guam a much-needed and deserved makeover, it will never look the same again. It's been carried out in a superbly managed high resolution 3 meter terrain mesh. The end result is a wonderful looking version of paradise on Earth!

As an added extra for downloading this particular ESD mod, you also get the Northern Mariana Islands for free. This makes use of awesome 10m Terrain Mesh to build a total change from the original.
About Guam
As an unincorporated part of the United States of America, Guam is a curious location. It's located away in the Pacific Ocean and is one of the five American territories with a government established. The people here, though, are American citizens when they are born. With just over 160,000 people staying here as of 2015, Guam is a quiet and considered place.
The largest of the Mariana Islands, many people give Guam precedence because of this size. It's comfortably the largest island in Micronesia, too. The island itself has a history of more than 4,000 years. It was first discovered by Europeans when Ferdinand Magellan, the Portuguese explorer, came here in 1521. By 1668 it was colonized on a Catholic missionary event.
It plays a major role in the Spanish-American War, and was eventually ceded to the US in 1898. Since then, Guam has enjoyed relative peace. Indeed, it has served as one of the seventeen Non-Self-Governing Territories of the UN.
However, Guam fell under Japanese jurisdiction during the Second World War. The brutal events of what occurred here, from beheadings and culture alignment to forced labor and torture, led to its re-capture. The US forces took it back in 1944, and the date of capture is known as Liberation Day – July 21st.
A major part of the Guam economy comes from tourism but another major element is their part in the US Armed Forces. This adds a fine mix of culture to Guam, making it a wonderfully unique place to visit.

What's Included?
A super high resolution take on the terrain of Guam. This uses 3m terrain mesh to build and paint the perfect rendition of a wonderful part of the world. Designed to give you unrivaled design and realism, taking the whole simulation design to a level that was previously unseen.

High resolution 10m terrain mesh designs are included for the Northern Mariana Islands. This goes the extra mile, too, showing you that the overall world around you feels unique and interesting. Takes into account major elements of the isles to make sure that they follow historical and artistic precedent.

Goes through a major airport evaluation system, too. This will correct and lessen airport plateaus, making the whole location look a lot more realistic. Helps to remove a major bugbear for many with the old Guam, helping to set up the region and make it look the way that it was supposed to.
What is Terrain Mesh?
It obviously helps to know what you are using before you download it!
With this modification of Guam, you get a new terrain mesh that looks spectacular. The world in simulations, just like our own, is full of massive hills, deep dips, ranging mountains and wonderful valleys. The planet would be extremely dull without these features. These features are converted into a format that FSX can then read, and recreated in the simulator.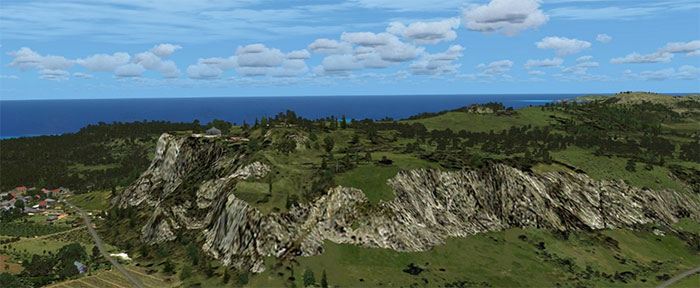 The end result is that when we fly, we see the world around us change and improve. However, it's not always accurate. With the help of this mod, you can add some much-needed accuracy to the picture.
This uses USGS elevation data to give you 1/3 and 1/9 arc-second precision. This means that the mesh you are seeing is going to be as close to the real terrain mesh as you're likely to find.
To use this mod, all you need to do is have either FSX, FSX:SE or Lockheed Martin P3Dv2/v3. Also, you need just 71MB of free hard-drive disk space to install. This major change fits into a small part of your PC, making it easy to use without lowering performance or reducing the overall level of enjoyment you have!
View more information over at the ESD website here.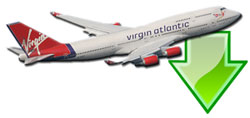 Don't forget... We have a huge selection (over 24,000 files) of free mods and add-ons for MSFS, FSX, P3D & X-Plane in the file library. Files include aircraft, scenery, and utilities All are free-to-download and use - you don't even need to register. Browse on down to the file library here.