Well, now users who are anxious for more detail can get an excellent new addition from WSSimulation.
This latest release takes on the form of the Velocity Inc. aircraft band. As a major part of the aircraft kit world from America this is a must-have for fans of proper, realistic simulation.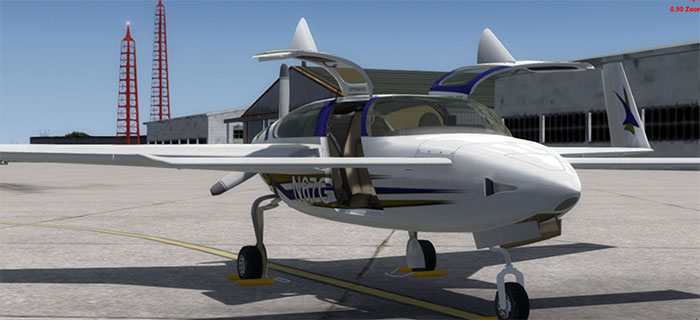 With this latest package, users will get used to an enlarged version of the Velocity SE, thanks to this new XL package. Inside this package is a Velocity SE canard pusher design, which is fully compatible with FSX SP2 and P3D. complete with a totally active 3D virtual cockpit, it's arguably never been easier than it is today to take off into the skies and just enjoy yourself!
A major element of this add-on has been the use of the new exterior model. Crafted with love and care in 3D Studio Max, this goes to the limits of simulation. The high quality materials being used take this model to a solid P3D standard, giving it high definition finishes and solid mapping.
This makes it look more effective and authentic than most mods have in the past, introducing a fresh look and feel to a popular model.
What's Included?
In this mod, you get access to for awesome liveries which have been designed specifically for this. Each livery gives you unprecedented detail and realism. It also ensures that you get a look and feel that you know is authentic.
Not sure what to do at any point when you are flying? Then open the PDF manual with real, genuine information. This comes with official plans and ideas of how to best use this aircraft. From aircraft control panel descriptions to a very descriptive and detailed checklist, accuracy has never been so easy to obtain.
Also included in this mod is a wonderful take on the real 3D model. With a fully interactive cockpit that has been included to make sure you can control your aircraft as best as possible, this goes beyond the realms of normality.
Not only is it going to make sure you have access to a cockpit that's user-friendly, it's also very realistic. With 3D animations for switches and other features in the cockpit, alongside 3D gauges, this goes the extra mile.
Thanks to the interesting new changes from the realistic night lighting in the cockpit, too, you'll just feel a lot more at home than you may have in a different kind of aircraft. All gauges are exclusive, too, so you can feel like you are truly at home in the real cockpit, not a cheap replica.
Lastly, for those with PCs that can handle it, this gives you access to DirectX 10 shadows, as well.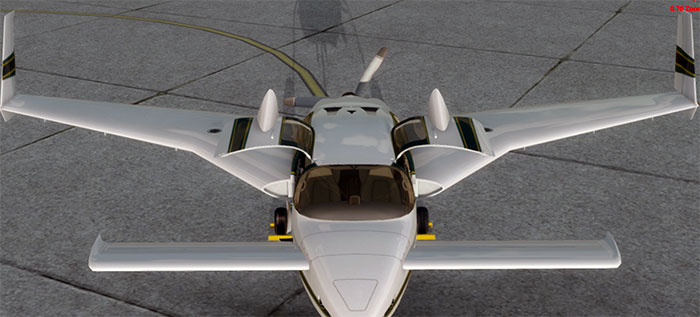 New Sounds
This mod also brings to life a whole host of new features and improvements to the audio compartment. Not content with making the cockpit as realistic as possible, this also makes the sounds brilliantly genuine as well.
This flies using the sounds of the real aircraft, with careful research and precision for every sound. This ensures that the aircraft flies true to itself and with the right level of detail in the cockpit. What you'll likely find with these new sounds is that they help to build the atmosphere in the cockpit, too.
Now it can feel far more immersive being in the cockpit, as you get a full appreciation and understanding of what flying an aircraft like this would feel like – and sound like.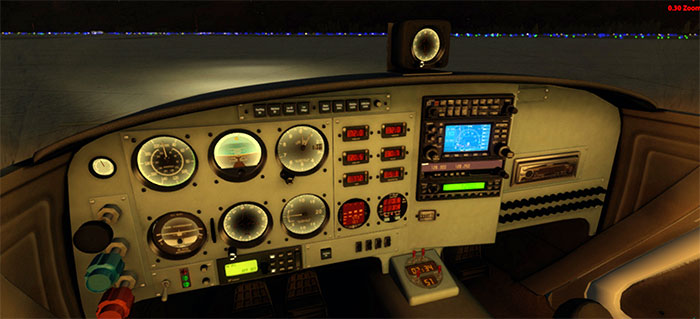 Fresh Exterior
As we mentioned above, this brings to life an interesting and encapsulating exterior. Using many hours of footage, different angles and HD images the exterior finally looks exactly as it should. The animated exterior covers everything that you would expect to see on an aircraft, bringing it to life in style.
From the wheels and ailerons to the elevators and rudders, this really does all it can to capture the beauty of this aircraft.
Fans of the Velocity SE will find that the new exterior sells the aircraft to look the very best that it can, capturing authenticity perfectly.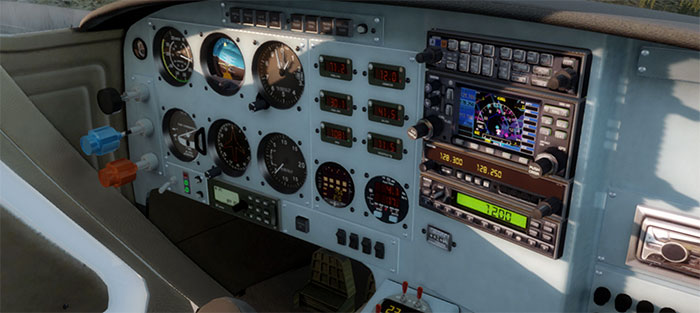 Brilliant Cockpit Alterations
Of course, like many other forms of aircraft out there, the cockpit has seen major reconstruction work. Lots of people have found this a limitation in the past but with the Velocity, no problems like this exist. All switches work just as they would on a real aircraft, and you also get access to a canopy that opens and closes.
Add in the stick and throttle/mixture levers, and you have a great level of detail waiting for you in the cockpit.
This also helps you out by giving you various levers such as parking break levers, alternate air levers and carburetor heat levers. Together, these all make it easier to fly the aircraft and manage it from the cockpit.
Whilst other mods might handle these solutions by magic, with this mod you can simply just introduce the changes you want to see using the real flight systems.
Wonderful Application
Another significant element of this mod, though, is how well it applies itself. With easy control of features you can balance between visuals and performance with relative ease. From using the hide/show equipment features to showing the pilot on the ground, you have lots of control over this element.
You can even view the fuel tank or look at the menu. You are given greater control than before, making it simpler for people to control the aircraft. If you find other mods in the past have been lax with information, this provides the perfect educational environment to learn in.
The parking break feature, for example, will go some way to make sure you can control the aircraft properly. With the addition of the new carburetor and cabin heat systems, too, you'll have plenty to think about. This is very much the "thinking man's" aircraft, giving you a huge amount of enjoyment in the skies. You also have access to 12 specific electrical switches, some doors and a fuel pump.
Worried all these new features and applications will limit your performance? Then use the night lighting, to make sure you can see exactly where you are going at this point.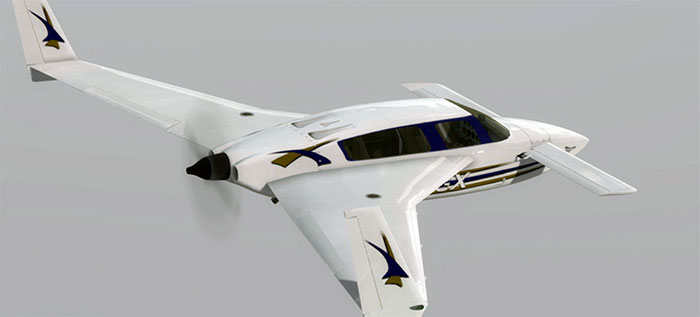 System Requirements
To use this mod, you have to accept that it will take a fair amount of firepower to make it fly. If you are intending on trying this mod out, then we recommend that you have at least the following;
For FSX;
Intel Pentium Core 2 Duo or equivalent processor
Microsoft Windows XP with Service Pack 2, Windows 2000 with Service Pack 4.
2 GB of RAM (4 GB recommended)
Video card (512mb) (1Gb recommended)
410 MB of available hard disk space
For P3D;
Intel Pentium Core 2 Duo or equivalent processor (Dual Core or Better)
Microsoft Windows 7 or better.
4GB of RAM (8.0GB recommended)
Video card (2GB) (4GB recommended)
530 MB of available hard disk space
Prepar3D 2.0
You can view all of the WSSimulations aircraft over at SimShack.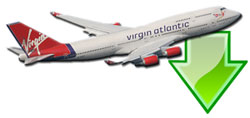 Don't forget... We have a huge selection (over 24,000 files) of free mods and add-ons for FSX, P3D & X-Plane in the file library. Files include aircraft, scenery, and utilities All are free-to-download and use - you don't even need to register. Browse on down to the file library here.