VATSIM has long been a part of the community, well-respected for their quality and consistency. Under the stewardship of Peter Nielsen, VATSIM has seen an incredibly diverse range of growth over the years. However, all good things must come to an end. Peter has retired from his position – if you wish to send him well wishes, you can do so on the VATSIM forums.
However, when one passes on the torch someone else has to take on the mantle. VATGOV4 is now looking for a new replacement for Peter. Whilst these are massive shoes to fill, they are hugely rewarding if you have the right commitment and passion for what the role involves.

The Vice President Role
Every good organization has behind its President a capable and competent Vice President. Since Peter has retired, VATSIM has a gap to fill – could you be the new VP?
If you believe that you have the means to assist, then consider applying from today. As the VP, you will be responsible for dealing with both the VATSIM Founders Team and the VATSIM Board of Governor (BoG) team. As such you will work with both groups, and the community as a whole, working to meet the long-term objectives of the team using all of your skills to do so.
The Duties Involved
As VP, you will be expected to;
Act as the BoG teams' representative to the Executive Committee. Alongside this role, you will be expected to work with individual Regional Directors. Working between the Board of Governors and the Executive Committee will be your primary duty.
Also you will be expected to assist all Regional Directors with inter-regional problems. As the mediator, you will be expected to try and solve any issues between regions at source.
Providing detailed reports to both the Executive Committee and the BoG providing information about the activities of both groups. This helps to ensure that universal changes are being included across VATSIM.
Offering guarantees that all Regional Directors are meeting their requirements and obligations. This means ensuring that all parts of the organization are running in line with Article III of the Code of Regulations.
You will be expected to positively promote a high level of working between the BoG and the Executive Committee. Sound working operations are vital for harmony, and you'll be expected to contribute to this.
Help to successfully and fairly manage VATSIM Hit Squad teams. Ensure that all teams are assigned to the Regions that most required assistance and development accordingly.
​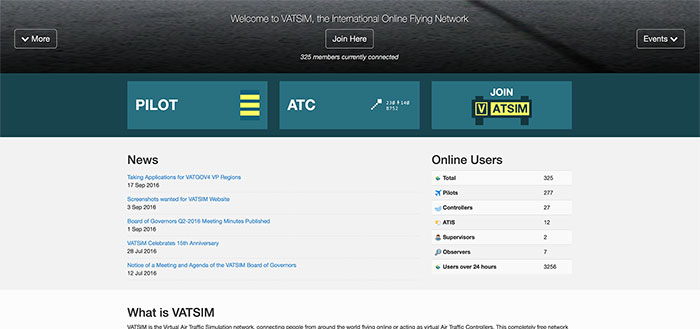 BoG Duties
You will also be expected to take part with the BoG in various activities. Your duties would include;
Attending all BoG meetings as outlined in Article 2.07 of the Code of Regulations.
Maintaining regular presence online. You should be happy to answer all questions from members when asked, so long as connected with the staff call-sign.
You will be tasked with assisting with various duties as a Supervisor, too. When logged into the network you will be expected to work as an Administrator, also. You are then expected to enforce the policies of VATSIM both on and off the network itself.
You'll be expected to interact alongside Board of Governors members, as well as the Executive Committee and Regional Directors to ensure collective duties are acknowledged, understood and tackled accordingly.
Provide an active, positive contribution to the development of all policies, procedures and plans for good governance and safe management of policy.
Expected Attributes
All applicants who decide to take part in this application should make sure that they can;
Show proof of being a member of the Community for over two years, and is in good standing. You should be a member who regularly provides value and insight.
Demonstrate an ability to make and also adhere to commitments as needed.
Communicate in a clear and strong manner through a variety of mediums. This allows people of various cultures, backgrounds and nationalities to stay involved.
Provide availability at all times to ensure you can attend scheduled meetings for their full duration. You should also be able to engage, on a daily basis, with e-mails and voice communications teams with other BoG members.
Offer a solution to further enhance policy to improve staff, member and media correlations.
Provide an analytical approach to problem solving and correcting issues.
Show a high level knowledge of Code of Conduct, Code of Regulations, Global Ratings Policy, Transfer and Visiting Controller Policy, VA/VSOA and also Pilot Training procedures.
Offer a proven management ability within small groups
Work alongside volunteer groups and help to build a rapport with groups from various backgrounds.
Show an ability to fluently and professionally use FS software alongside VATSIM Pilot and ATC Client Software
Leverage the organizations power to solve problems and to find the resources to solve problems across the entire organization.
Does this sound like the kind of role that you would thrive in? Then it's time to get involved!
This is an extremely engaging but rewarding role that should go a long way to helping you push your skills further in future. It will also help you take a clearer role within the development of VATSIM, meaning you can play an active part in the development of the company as a whole.
Whilst the time commitment can be intensive and you'll be expected to engage in ad hoc voice meetings, the rewards are clear to see – you can help shape one of the most exciting Flight Simulation programs around!
To apply, all you need to do is drop in your CV to the boys on the VATSIM forum. Should you have any questions or queries, then you can send them away today. All you need to do is contact President Kyle Ramsey via e-mail on president@vatsim.net and find the needed answers. For any additional information or answers needed, be sure to get in touch or take a look on the forums for further details and answers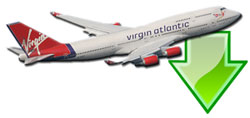 Don't forget... We have a huge selection (over 24,000 files) of free mods and add-ons for FSX, P3D & X-Plane in the file library. Files include aircraft, scenery, and utilities All are free-to-download and use - you don't even need to register. Browse on down to the file library here.