The simulation world has been, for a long time, filled with shocks and surprises. We often get a lot of them as time goes on, but one of the biggest shocks was the late-April announcement that Dovetail Games' Flight Sim World was closing down. It's a major story in the industry and has obviously caused a hell of a lot of consternation.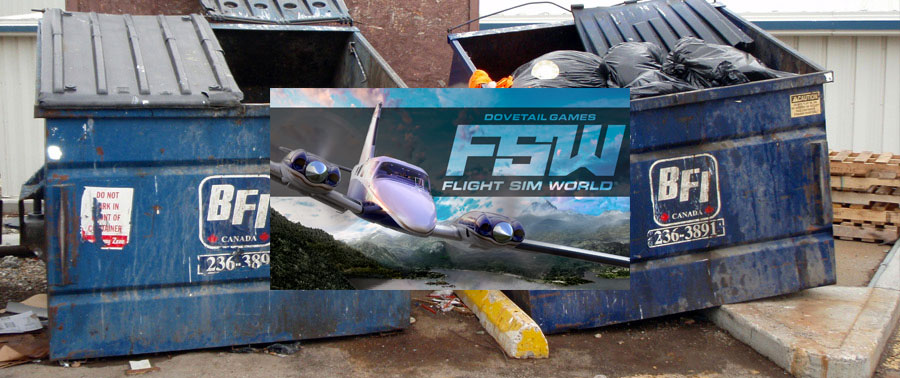 The simulator was seen by many to be the next step forward in a hugely impressive industry. With other new-gen flight simulators arriving on the scene in recent times, there was a natural optimism that FSW could live up to expectation and deliver a truly special aviation experience. Sadly, it's come to an end.
There's been a lot of questions from the community, too, and we'll try to cover some of them below. First, though, we just want to take a quick look at the reasons given by Dovetail Games for deciding to stop production. They announced that the reason they have stopped was that,
"Unfortunately, after many detailed discussions, we regrettably don't see a clear direction that will allow us to keep to the development time we'd want, alongside the player numbers we need."
That's obviously a bit of a worry, as there was massive hype about FSW. With it clearly needing more work than was anticipated, it's been decided that not long off a year since it went into Early Access, that FSW will be removed from sale as of May 24th, 2018.
It's a crushing blow for Dovetail Games and a major kick in the teeth for fans who had such high hopes. Following the great work done with Flight Simulator X and its reboot, this comes as a bit of a blow for the wider future of the simulation industry.
What's Next?
Well, at the moment, nothing. FSW is dead, more or less. There's nothing more that can be done to help keep it alive any longer, sadly. You can read a detailed post from DTG Cryss, one of the staff members over on their official forums. While there are always those little burning hopes that something like this could be resurrected, at the moment it sounds more or less dead in the water.
Part of the problem, at least when speaking to other community members, was the lack of third-party support. This has been a major part of the lifeblood of the industry, and the fact that there was so little support for third-party add-ons really did help to kill FSW before it off the ground. Sadly, that total lack of desire to use third-party content in the way that it had been so popular on other simulation models is a real shame.
It contributes at least in part to the end of the FSW project. It's a real shame, though optimists may wish to look at it as a chance for someone else to rise up and try to take the place which is now vacant on the market.
Dovetail Games, though, were one of the companies who seemed willing to invest and really put the effort in for a new simulator. The lack of third-party support though was a major surprise. Given their success in other simulation fields, it felt like it was only a matter of time before FSW got itself off the ground and into top speed.
Unfortunately, this crash landing means that we're a simulator down. With X-Plane 11 seemingly doing well and Prepar3D version 4 though, at least one of the more modern simulators appears to be on the right track. Flight Sim World, though, appears to be over.

What Went Wrong?
Amongst the rawness of the news and the fact it's still all being developed and processed, it would be hard to say with any definition. Of course, one of the main reasons that some have speculated for its downfall is the fact that FSW was more based on the Dovetail model for Train Simulator.
Some noted that with Train Simulator, there was no competition and thus they were the only show in town. This meant that they could get away with a bit more control over what kind of markets they moved in, and it feels like the lack of third-party support for FSW was built on the same foundations.
Again, though, it's hard to provide any kind of clear conclusion at this moment in time. The fact that we have so much choice in the flight sim industry means that it's easy for people to turn to other projects if they aren't getting 100% what they want. With the choices so relatively minimal with FSW to start with, it's easy to see why so many stuck with the large libraries they have instead of starting afresh with such a limited volume to choose from.
Still, it's all very sad. The death of FSW is a real blow for the industry, but at the very least it might provide some kind of lessons for other developers in the future.
Thankfully, those who own FSW will still be able to play it in its current state. If you already own it, you won't lose it nor any of the DLC that you have invested in. For that reason, you can enjoy a relatively easy last few flights on the simulator. Just know that, as of today, no new updates or changes will be coming in.
It's a shame to see it end like this, but we wish the Dovetail team all the best in the future. It's a brutal end to what was one a hugely exciting and popular part of the simulation community. Whatever comes next, we hope that it can get off the ground in a more positive and productive manner than FSW was able to.
Now, there's a new gap in the industry. With nothing on the way to replace it at present, those looking for a more modern take will need to settle for this version of FSW or turn to X-Plane 11 or Prepar3D v4 (which most people did anyway).
Don't forget, you can still get FSX on Steam and there have been some updates to it too since the original Microsoft release. Many users are sticking with FSX as their simulator of choice - you can read our review here.
We'd love to hear your opinions in the comments section below.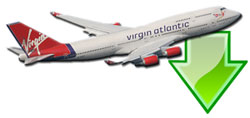 Don't forget... We have a huge selection (over 24,000 files) of free mods and add-ons for FSX, P3D & X-Plane in the file library. Files include aircraft, scenery, and utilities All are free-to-download and use - you don't even need to register. Browse on down to the file library here.