Embarking on a virtual odyssey with the newest Microsoft Flight Simulator release requires a grasp of its vast digital landscape. From base install sizes to dynamic caching of photoreal scenery, this powerhouse of virtual aviation demands a hefty chunk of your disk space.
Be prepared for the immersive experience by considering reserving space for add-ons, mods, and expansions. Understanding hard drive types (SSD/HDD) can make loading data faster, enhancing your simulated flight experience.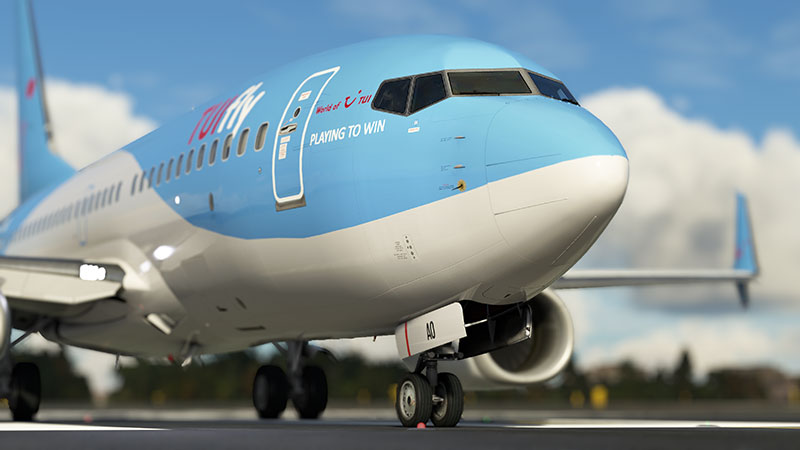 For our console aviators, the Xbox version specifics are also covered. Dive in to ensure your digital hangar is ready for the complexity and richness this simulation offers.
As this article is quite lengthy we have included jump links below;
Base Install
In the realm of modern flight simulation, the magnitude of a program's digital footprint is an indicator of its complexity and depth. The latest iteration of Microsoft Flight Simulator is no exception and calls for a considerable amount of disk real estate.
At the heart of this flight simulation experience lies the 'Base Install' - the fundamental components required to operate the simulation software. This includes the executable files, core system modules, aircraft models, and the necessary environmental graphics to set the stage for your virtual aviation journey. It's the bare minimum needed to get your virtual avionics up and running.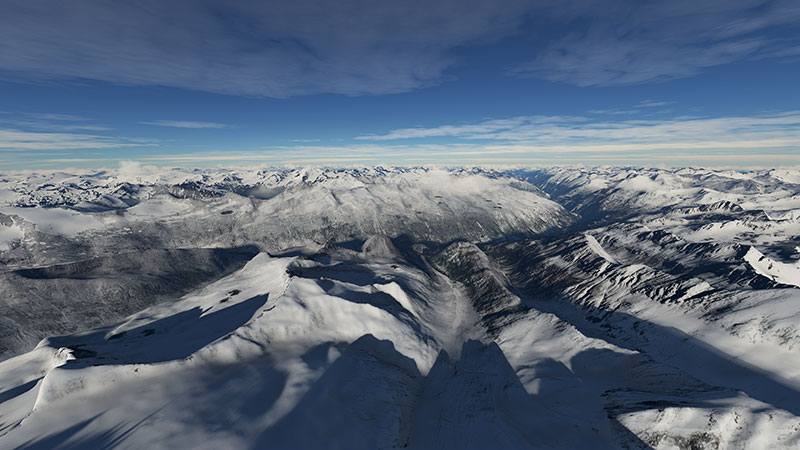 The size of the Base Install for the PC version sits at an impressive scale. It's a clear testament to the level of detail and richness packed into the software. Requiring approximately 150 gigabytes (GB) of storage space, it's a sizable commitment, but one that's certainly justified by the stunning virtual world it hosts.
This number, however, is not set in stone. With the continuous stream of updates and enhancements, the requisite storage space might experience slight fluctuations. It's recommended to have an additional 20% storage space available, bringing the total to roughly 180GB. This extra leeway (buffer space) ensures that your system can accommodate the incremental updates and patches without compromising the simulation's performance or stability.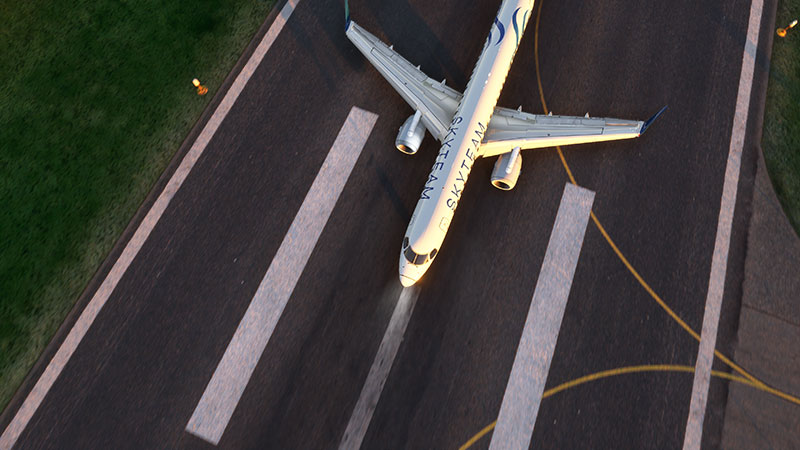 To put these numbers into perspective, let's take a closer look at what constitutes the Base Install:
Executable Files:

These are the primary files that run the simulator. They execute the core functionality and mechanics of the flight simulation experience.

Core System Modules:

This encompasses the backbone of the simulator. These modules govern the flight dynamics, weather systems, AI traffic, and other fundamental aspects of the simulation environment.

Aircraft Models:

These are the 3D models of the aircraft, complete with detailed cockpits and unique flight characteristics. The base install comes with a selection of aircraft, each meticulously crafted to replicate their real-world counterparts.

Environmental Graphics:

This includes the terrain textures, sky models, weather effects, and other visual elements that contribute to the simulator's photorealistic environment.
Given the high fidelity of the simulator, it's crucial to ensure your system is adequately equipped to handle the storage demands. Remember, the benefits of this initial investment in disk space become readily apparent once you're soaring through the exquisitely detailed virtual skies.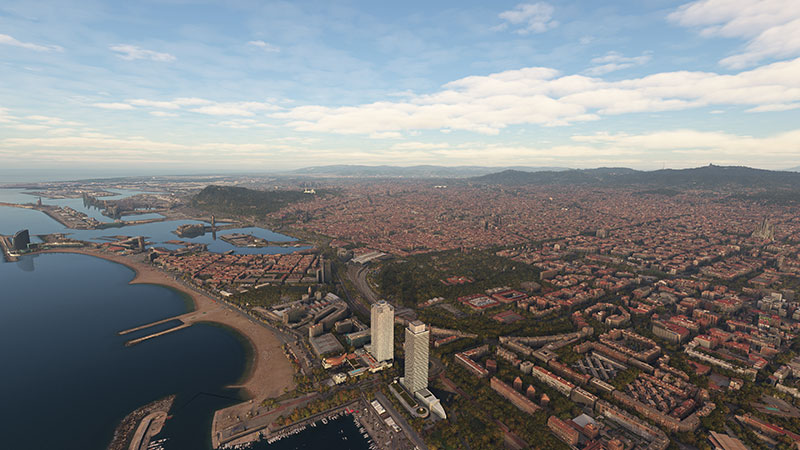 To conclude, the Base Install is a sizable but necessary commitment, laying the groundwork for an immersive and highly realistic flight simulation experience. Prepare your rig accordingly, and clear the runway for the ultimate virtual aviation journey.
Base Install Size:

150GB
Reserve Space for Add-ons, Mods, and Expansions
The evolution of flight simulation software has been in tandem with the progress of data storage capabilities. This means that the increasing complexity and realism found in today's simulators don't pose as much of a challenge as they would have in the era of FSX, thanks to the advancements in hard drive technology.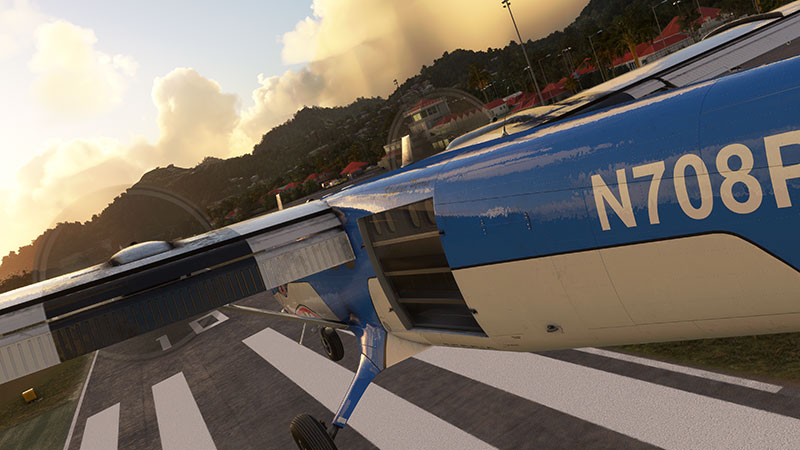 When considering additional content for the MSFS such as add-ons, mods, and expansions, it's crucial to understand that these elements can vary widely in size. For instance, an aircraft add-on (an additional component that simulates a specific type of aircraft not included in the base simulator) may range from a few hundred megabytes to a couple of gigabytes, depending on the complexity and detailing of the model.
Scenery expansions (modifications that enhance the visual and geographical accuracy of specific regions in the simulator) can be much more substantial, often reaching into the tens of gigabytes due to the high-resolution textures and detailed geographical data they incorporate.
Mods, or modifications, (changes made to the simulator software to alter or improve its functionality or performance) can vary even more, ranging from a few kilobytes for small script changes, up to several gigabytes for more comprehensive overhauls.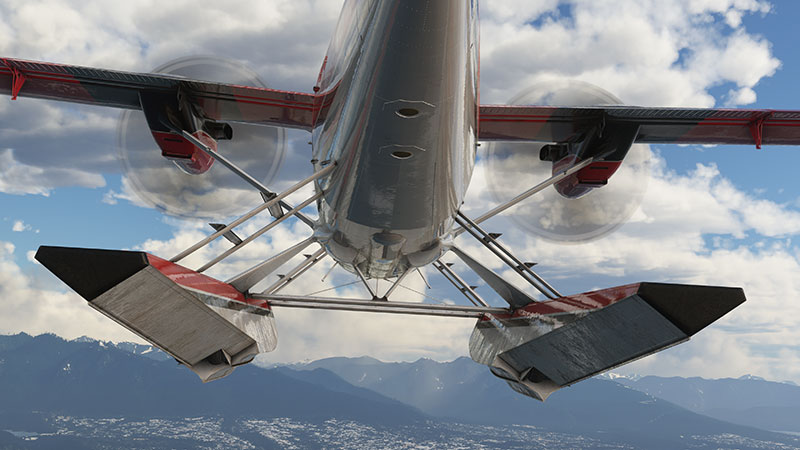 Therefore, while it's challenging to give an exact estimate of how much additional disk space you might need for add-ons and mods, a reasonable starting point could be anywhere from 50GB to 200GB. This allows a healthy mix of aircraft, scenery, and mod installations, but of course, your mileage may vary based on the specific content you choose to add.
Remember that while these numbers may seem large, modern hard drives often come in sizes of 1TB (terabyte) or more, meaning that even a large collection of add-ons and mods will only occupy a fraction of your available storage.
Here's a general guideline to consider for additional disk space:
Aircraft Add-Ons:

Reserve 10-50GB

Scenery Expansions:

Reserve 20-100GB

Mods:

Reserve 5-50GB
Dynamic Caching of Photoreal Scenery
As simulator enthusiasts, we're all aware of how immersive the experience can be, especially with the latest Microsoft Flight Simulator (MSFS) 2020 release. One key feature that sets it apart from its predecessors is the dynamic loading and caching of photorealistic scenery as you traverse the virtual skies.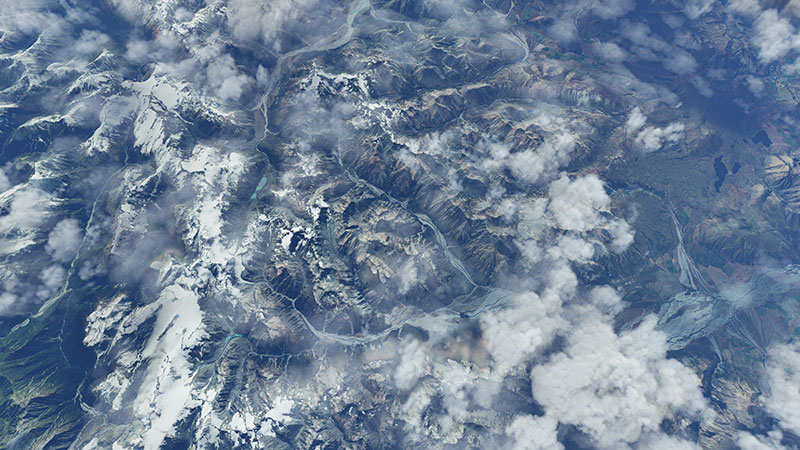 Let's start with the concept of 'dynamic loading' (the process of loading resources into memory during runtime). In this context, it refers to the simulator's ability to fetch and render photorealistic scenery from cloud-based servers in real time. As a pilot navigates through different geographic locations, only the immediate surroundings are loaded, hence reducing the storage burden on your system and providing you with a seamless, lag-free experience.
However, dynamic loading is only half of the equation. To further optimize performance, the simulator implements a method known as 'caching' (the practice of storing data in a temporary storage area called cache). This means that once a specific area of the world has been loaded, it is temporarily stored, or cached, on your hard drive.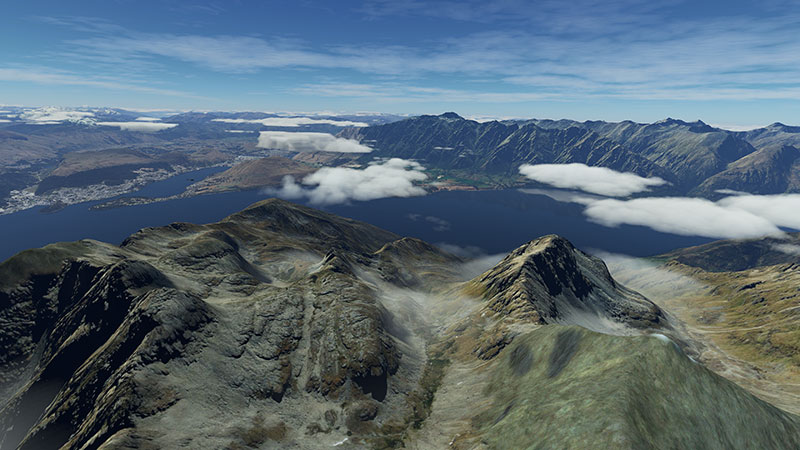 Why is this important? Let's say you are retracing your flight path or frequently flying over the same region. Instead of re-downloading the same data repeatedly, the simulator will pull this information from the cache, thus saving bandwidth and further enhancing the simulation's smoothness.
Now, you might be asking, "How large is this cache?" The answer is, it's flexible. The simulator offers a configurable cache size, allowing you to determine the amount of hard disk space dedicated to storing this photorealistic data. As expected, the larger the cache size, the more data that can be stored for quick access. However, keep in mind that dedicating too much space may eat into your system resources, leading to potential performance issues elsewhere.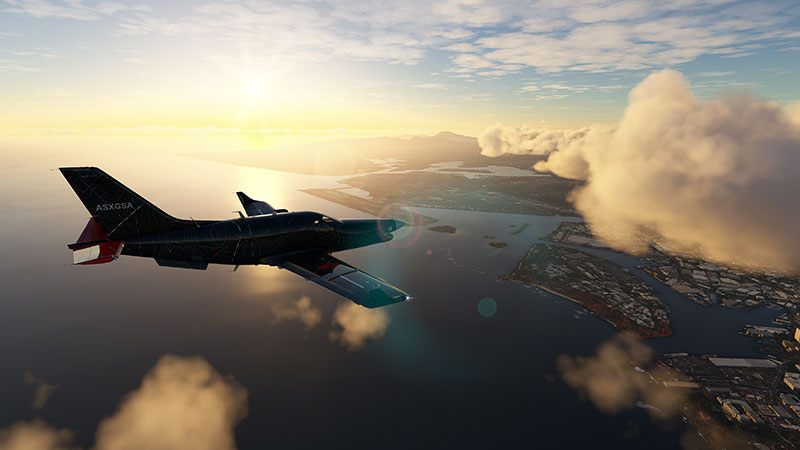 A notable feature is the simulator's ability to manage this cache effectively. It employs a 'Least Recently Used' (LRU) algorithm, which automatically removes the oldest data that has not been accessed recently when the cache reaches its limit. This ensures that the cache is always ready to store new data from your latest adventures in the virtual skies.
To sum up, the combination of dynamic loading and caching is a powerful one, enabling the simulator to provide breathtaking, photorealistic environments without overloading your system's storage. It's a testament to how far flight simulation technology has come, and we can't wait to see where it takes us next.
Hard Drive Types: Loading All that Data Faster
For those deeply immersed in the world of flight simulation, the choice of a storage device - be it a Solid State Drive (SSD) or a traditional Hard Disk Drive (HDD) - can considerably impact the overall experience. To ensure a smooth and immersive flight, let's delve into the different types of hard drives and their relative merits, particularly focusing on their effects on load times and performance.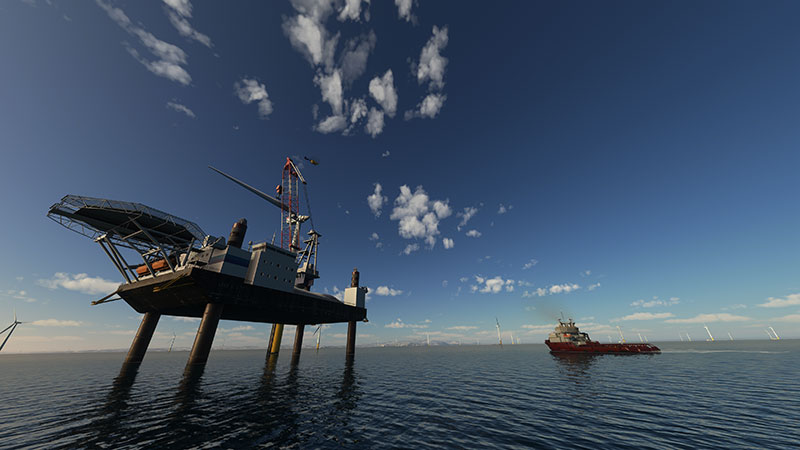 Solid State Drives (SSD)
The SSD, a non-volatile storage device that employs solid-state memory to store data, has become a game-changer in the realm of PC storage. Unlike traditional HDDs, SSDs don't have any moving parts (hence 'solid-state'), leading to faster data access, decreased power consumption, and increased durability.
When it comes to the simulator, an SSD can make a world of difference. The high-speed data transfer rates of SSDs significantly reduce loading times, allowing pilots to be in the cockpit, ready for takeoff, in a fraction of the time required by HDDs. This rapid data access also enables smoother transitions when loading new scenery and reduces stuttering, ensuring the most immersive flight experience possible.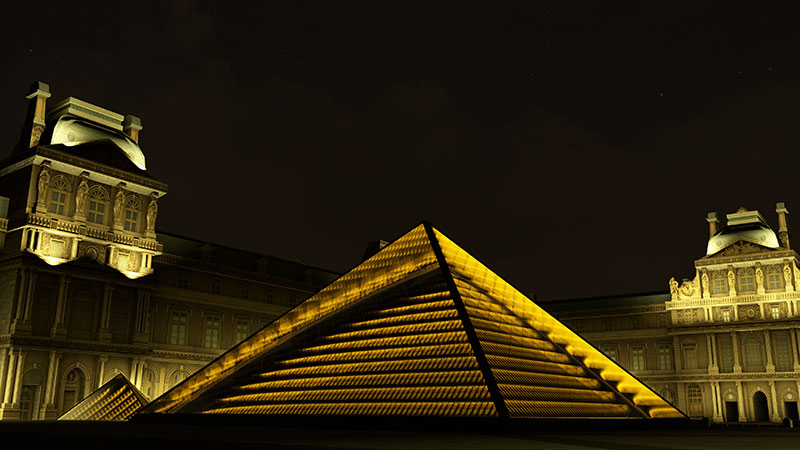 For instance, a typical HDD might take around 1-2 minutes to load the simulator's main interface, and possibly another 2-3 minutes to load a flight in a highly detailed area. In contrast, a comparable SSD could reduce these times by more than half, getting you airborne much more quickly.
Hard Disk Drives (HDD)
The HDD, a tried-and-true storage solution, uses magnetic storage to read and write data. While it doesn't offer the same speed as an SSD, its cost-effectiveness and high storage capacity make it a viable choice for many users. However, be prepared for longer loading times and occasional performance hiccups during gameplay, particularly when loading complex scenery or high-detail airports.
Here's a rough comparison of loading times:
SSD

Main interface load: 30-45 seconds
Flight load (high detail area): 1-1.5 minutes

HDD

Main interface load: 1-2 minutes
Flight load (high detail area): 2-3 minutes
In conclusion, while both SSDs and HDDs have their merits, choosing the right storage device for your flight simulation setup can greatly enhance your virtual flying experience. An SSD, with its superior speed and performance, is undoubtedly a worthwhile investment for any avid flight sim enthusiast.
Xbox Version
The console rendition of Microsoft Flight Simulator is a feat of technological ingenuity. To fully comprehend the magnitude of its installation, we must first delve into the core elements that compose this digital aviation marvel.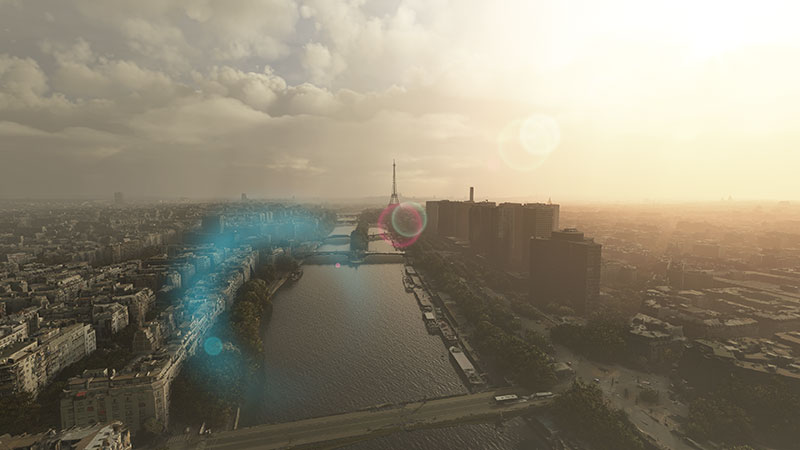 Initial Install Size
The Xbox version's base installation requires a substantial amount of storage capacity. As the simulator is a graphical titan, it calls for a significant storage allocation to accommodate its hyper-realistic environments and meticulously designed aircraft models. Expect an installation footprint in the ballpark of 100GB.
Base Install Size:

100GB (approximate)
This hefty requirement is primarily due to the high-fidelity visual assets incorporated within the simulator, as well as the computational data needed to authentically replicate real-world aviation experiences.
Additional Space for Mods and Add-Ons
The dynamic and ever-evolving nature of the flight simulation ecosystem is one of its most alluring attributes. As such, it is prudent to reserve additional storage for Xbox-compatible modifications and add-ons. These enhancements can range from additional aircraft, scenery packages, to flight system upgrades, each contributing to the realism and immersion of the experience.
Additional Space for Add-Ons:

30-50GB (approximate)
This additional space allocation is by no means a hard and fast rule, but rather a guideline based on typical user behavior and the average file size of popular add-ons. The exact amount of space you'll need will depend on your specific simulator customization preferences.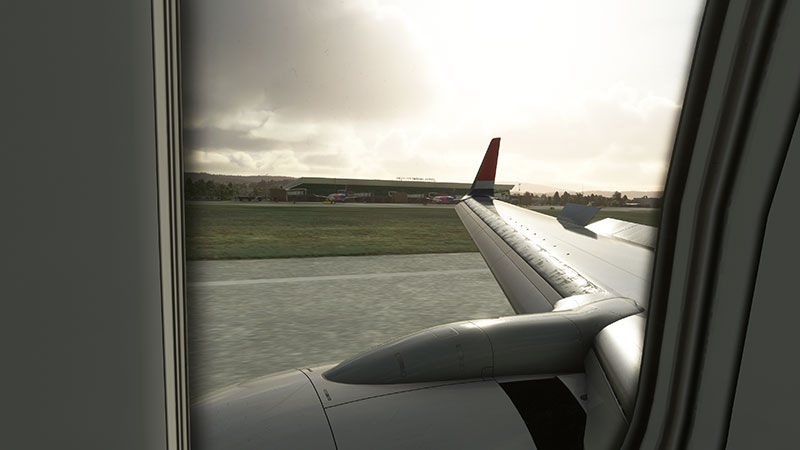 In summary, the storage requirements for the Xbox edition of the simulator are substantial, reflecting its grand scope and the extensive detail contained within. However, the space it commands is justifiable, given its ability to immerse pilots in an aviation experience that's as close to reality as currently possible from the comfort of one's living room.
Please bear in mind that these are rough estimates and actual disk space needed may vary based on updates, individual user preferences, and the continual evolution of the simulator environment.
Your Comments Please!
We always value the insights from our dedicated flight simulation enthusiasts. As we continue to explore the vast skies of the latest release, we'd love to hear your thoughts on the installation metrics and performance of the simulator.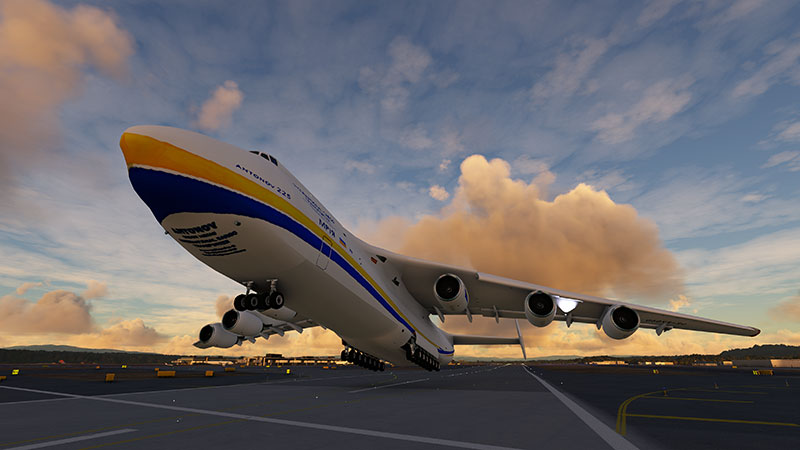 Please consider sharing the following details in the comments section below:
Install Size: What's the size of your simulator installation? This refers to the amount of space the simulator takes up on your hard drive after it's fully installed. Remember, the core size could vary depending on the different add-ons and updates you may have installed.

Disk Space Utilization: How much total space did the simulator consume on your storage device? This encompasses both the initial install size and any additional disk space used for temporary files, saved games, or cache data.

Storage Type (SSD or HDD): Are you running the simulator on a Solid-State Drive (SSD) or a Hard Disk Drive (HDD)? SSDs use flash memory to store data, which can lead to significantly faster loading times compared to HDDs that use mechanical platters and read/write heads.

Loading Times: If you've used both types of storage devices, have you noticed any difference in loading times between the SSD and HDD? The time taken to load the simulator could significantly impact your overall experience, and we're keen to hear your real-world observations.

Installation Size Range: Is your installation on the smaller end, or have you filled your drive to the brim with add-ons and high-resolution textures? It's always interesting to know the size range of installations in our community.
Your input is invaluable to us and the entire Fly Away Simulation community. It allows us to better understand the varying systems and setups out there, leading to more optimized and inclusive simulation experiences in the future.
We appreciate your time and look forward to your comments! Safe flights, fellow pilots!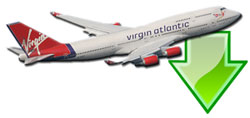 Don't forget... We have a huge selection (over 24,000 files) of free mods and add-ons for MSFS, FSX, P3D & X-Plane in the file library. Files include aircraft, scenery, and utilities All are free-to-download and use - you don't even need to register. Browse on down to the file library here.