Flight simulation has come a long way and with the use of latest software flight simulation products, it is getting better each day. Flight simulation makes use of computers to simulate the effects of flying in an aircraft. Advanced software programs such as FlightGear, Microsoft Flight Simulator, X-Plane, Flight Simulator, etc. These software programs try to make the experience as close as possible to the real time flying experience. Flight simulator technology is being perfected to meet the demands of thousands of flight simulation enthusiasts.
Flight simulation is used not only for fun, but it is also used for professional training purposes. Flight simulation is also used for training flight crews and in pilot training. Flight simulation helps the pilots and the flight crew to go through some of the common risky situations of flying real aircrafts without the real time danger.
A lot of research is underway to make the experience as close as possible to the real life experience, in both professional training areas as well as in the hobby flight simulation industry.
Visual appeal of the graphical interface is one of the major areas that can make the experience closer to the real life flying experience. Today we can see a number of flight simulators such as FlightGear, Microsoft Flight Simulator, etc., using highly realistic control panels and flight control gauges. All the instruments are created with great care so that they will give a walk-in experience to the users. With the advantage of the latest 3-D modeling tools, the graphical interface will get even better. Future generations will certainly have a more realistic graphical interface. We should not under estimate the potential of the latest 3D modeling tools. They are already being put to extensive use in the flight simulation industry and it will get even better in the coming years. Color reproduction too will be enhanced to a great extent.
More and more people are getting hooked onto flight simulation, as it is one of the best pastimes for adventurous individuals. Going on real aircrafts to live out their adventurous fantasies can be too risky as well as highly expensive and not everyone could afford the costs involved. With the latest tools and the realistic experience generated by the latest flight simulation software programs, many people get addicted to this hobby. For example, FlightGear which is one of the open-source, free flight simulators opens up a whole new world of flight simulation to beginners as well as experts in this area. This open source flight simulator includes over 20,000 airports with complete scenery set. They even have perfect runway markings and approach lighting. It includes accurate terrain generated by SRTM terrain data for North America, South America, Europe, Asia, Africa and Australia.
High resolution flight simulators available today gives a very realistic experience to the users. Even the flight simulator peripherals such as joysticks, yokes, etc., reproduce more realistic effects on the screen give accurate control of the aircraft. Every minor detail is being taken care of in the product research to ensure that the users get 100% original flying experience while using the simulator.
Another popular flight simulator is Microsoft Flight Simulators. This is not a free simulator but it comes with very affordable price tags. Microsoft is also constantly working on its simulators to reproduce every little aspect of real time flying experience right in front of you in your computer. If you are looking for other free flight simulator software products besides FlightGear, you can try X-Plane which is totally free software but extremely good.
Modern personal flight simulators come with improved resolution, control, lighting and visuals. You can soon see yourself sitting in the real cockpit using the modern flight simulators. The cockpit, flight control gauges, displays, aircraft interior etc., will have a realistic touch much advanced than what we have today. With super power computers becoming more affordable, you will be able to enjoy more smooth flight controls in the future. You can also expect the visual effects too to be perfected further.
Most of the simulation experience is associated with the visual effects. Thankfully, we have many advanced tools and products to generate high quality graphical interface. However, sound is yet another important factor to make your experience as realistic as possible. Today real sound of the aircrafts and other related sounds of the environment are integrated to the software to produce realistic flying experience.
Many bells and whistles are being added to the flight simulators to enhance the quality of the experience. Complete set of features in a regular flight simulator will include the following: Cockpit, cockpit displays, cockpit instruments, aircraft interiors, cabin, natural lighting effects within the aircraft, aircraft exterior, lights, control surfaces, airport runways, taxiways, terminals, control towers, environmental visuals such as clouds, fog, winds etc. Some advanced flight simulators will also have sceneries, cities, etc., plugged into the software.
As we can see flight simulation industry is constantly evolving as more and more new technologies come into the industry, super computers becoming more affordable, faster and better simulators are launched regularly. Therefore, it is all good news waiting for flight simulation enthusiasts because their flight simulator experience is going to offer them more realistic experience with every new version of flight simulators that come into the market. Integration of live scenery to flight simulation software too is not in the distant future. Even live air traffic simulation too is a sure possibility.
Flight simulation industry is working towards creating larger networks to enhance the overall experience. The hardware equipment will get better to mimic the real time flying experience. Go ahead and start enjoying your flight simulation experience. Keep yourself up to date with all the modern tools and features that are made available to the flight simulation hobbyists. One of the best parts of this hobby is that we are lucky enough to get free flight simulator products today with the open source technology.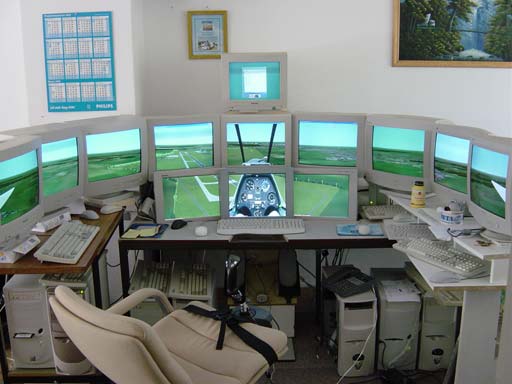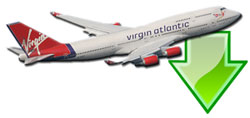 Don't forget... We have a huge selection (over 24,000 files) of free mods and add-ons for FSX, P3D & X-Plane in the file library. Files include aircraft, scenery, and utilities All are free-to-download and use - you don't even need to register. Browse on down to the file library here.