On December 13th 2011, the team at Fly Away Simulation were invited to an event demonstrating and discussing Microsoft's next flight simulator release, Microsoft Flight.
Many facts, information, and topics were discussed at this event. William Luxton, a member of our editorial team was at the event and has the following report for your reading pleasure.

The team behind Microsoft Flight consists of roughly 50 people, including a mix of professional pilots, 40% of which worked on the previous team.
Three years into development, Project Manager Joshua Howard invited a select few involved in the flight sim community to visit the Microsoft campus in Redmond WA, to see the project thus far.
Joshua Howard likes to say that he works on games for humans; bringing entertainment to those that don't think of themselves as 'gamers'.
The plan was to turn the wonder of aviation into a piece of software that will appeal to anyone at all interested in aviation, not just the hardcore simmers. The faithful Flight Simmers don't like that it is referred to as a game, but dropping the word 'Simulator' helps open the product up to new people.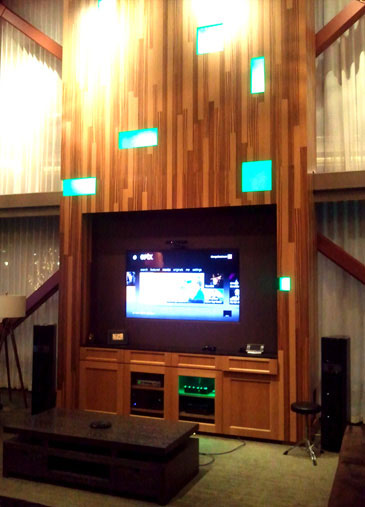 ​
​The Great Room. The most sought-after 'conference room' at the Redmond Campus.
This new release from Microsoft is a new approach to a beloved franchise. It is a completely separate product from FSX, designed to appeal to the faithful simmers (prior primary target) as well as the casual flyers and the masses.
FSX was great but was not quite hitting the mark and reached only a fraction of its potential audience. The team's research shows that of all the people who visit flight museums or attend events related to aviation etc. only a very small percent bought FSX.
It became too easy for previous teams to focus on the faithful. While this could be seen as a good thing, at some point this became a burden that stopped the product from expanding.
The game features stunning realism, both in the models and textures. These amazing aesthetics are running on present-day hardware that some people will already have.
The way previous builds were made, the games ran very CPU heavy and didn't take advantage of the fact that graphics cards were developing quickly.
The team has put a great deal of effort into getting the game to run smoothly at its highest settings, while not requiring out of this world hardware. But also, getting it to still look good on its lowest settings, accommodating those end users with lower-end hardware and even those running the Windows XP operating system.
The game is built on an improved legacy engine, for large-scale scenery support. The base is still a globe, it's just that there is not enough geography yet. But they would rather launch now and not have everything than wait and let the product age. This also helps keep the download size down.
An all new lighting system for scenery and objects, along with improved texture resolutions on world objects helps the game really come to life. The object density has been increased greatly for a given performance and the new technology allows for greater density in cities as well.
A lot of these objects are data-driven generic scenery with hand touched detail, including non-flat runways on simple airfields. These stand out now that aircraft have proper contact points, compared to the one in FSX.
Soft particle cloud and fog interaction with scenery prevents jagged game aesthetics or harsh edges and makes for some spectacular scenes.
Weather conditions are settable. When there is more geography in the game, they may add more features prevalent to a larger scale map. Such as the feature introduced in FS9, of being able to download information from real-world weather stations, and have the game simulate them.
The work that has been put into the sound really makes a difference. Down to little things like how the sound of the engine changes when the door is open.
In the previous free-form structure, players entered an open world and were left to it. This can be intimidating for someone who maybe just wants to get in a plane and experience the magic of flight, or simply go exploring.
To that end, the team has worked hard to create more structured gameplay, without making it easy.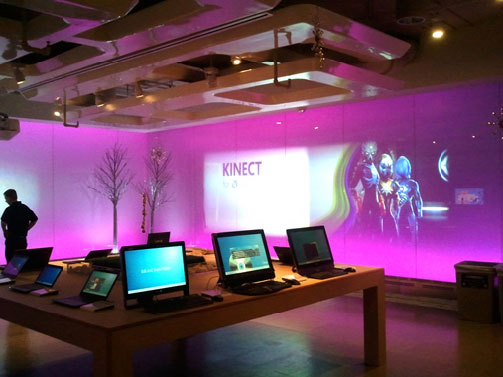 Part of the Microsoft Visitors Center.
With this software, you are at the controls and are free to play your way, whether that be structured or freestyle. The game is very accommodating, while not detracting from the finely honed skills that are required to be an ace pilot.
If you can use a mouse, you can fly. Other titles in the past have tried control set-ups where you fly by using the mouse but it has never worked. This time, it's perfect; it feels natural, it's responsive and yet very forgiving to those who aren't accustomed to flying planes.
However, the game also features full gamepad and joystick support, with complete access to key bindings and control configuration, for those who want to make it as close to the real thing as possible.
At launch, not everyone will have the opportunity to fly where they are. The team has decided to not try and make the whole world this time.
They feel that doing smaller areas at greater quality is more worthwhile. As such, the current game world is just the Island of Hawaii. The old audience may be frustrated that it's not built with everything, but it is built for everyone.
The game will be free and will offer more content to those that use the Games for Windows Live feature, and those willing to pay small fees for new aircraft, mission packs, etc.
The game will feature its own marketplace, with content regulated by Microsoft. There will be no software development kit and hence no user-created content.
The Live marketplace allows for constant content flow and users that opt-in to share data, allow the team to react to user behaviors to improve the game and add more of what users want. It also allows for a quicker response to user requests, fixes and general improvements. On top of that, integration with the official website offers a more direct link between the team and users.
The marketplace will contain new aircraft, minor content packs such as mission packs, major content packs that contain new geography and micro-transactions for vanity items and new liveries.
These will likely come with more than just geography. Smaller content like some liveries can be unlocked in-game with no payment needed. Players are Invited in with a great free experience and allowed to personalize it.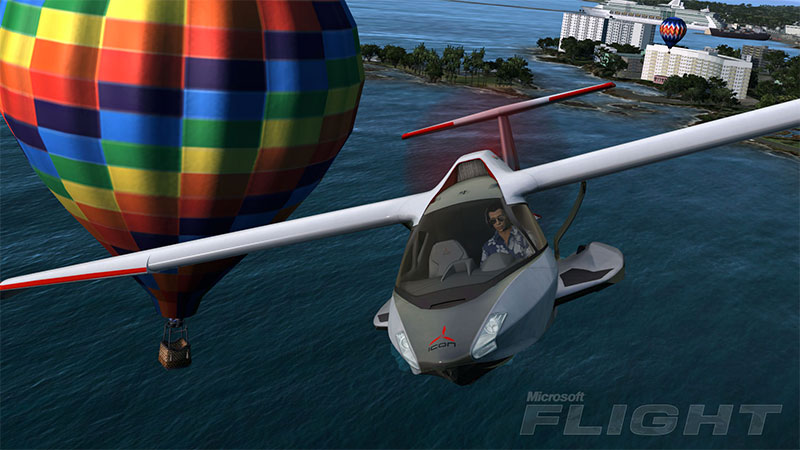 Icon A5 flying a mission.
Included aircraft are, with the first being the Icon A5. It is a light sports-plane costing around $140,000 and is the only aircraft available in the 'free 2 play' part of the game. The second is the Boeing Stearman N25, which is unlocked as soon as the player signs in to LIVE. A shared experience is a better experience, that's why there are a fair few rewards for the player if they use the LIVE feature.
There are no airlines at the moment because considering the current geography, there is no need for them. Some people may be disappointed, but it is definitely something on the team's list for the future.
There is support for multi-engine aircraft; the team says that there is nothing they cannot make.
The aircraft models are stunningly detailed and are authentically modeled with new modular systems for both aerodynamics and physical systems.
Stalls and spins, including snap rolls, are tunable per aircraft. There are also tunable ground dynamics for tires and water operations, fuselage drag for proper slips and prop-wash over control surfaces for more precise aerobatics and ground handling.
Directed play such as story-based missions, which offer the narrative feel and longer play, gives newcomers the confidence to take to free-flight.
The new user interface is friendly while still allowing users of all levels to get what they want. Thanks to this and the effective, easy flowing tutorials, first-time users have been more successful navigating UI, flying and completing missions and this early user success helps user retention over time.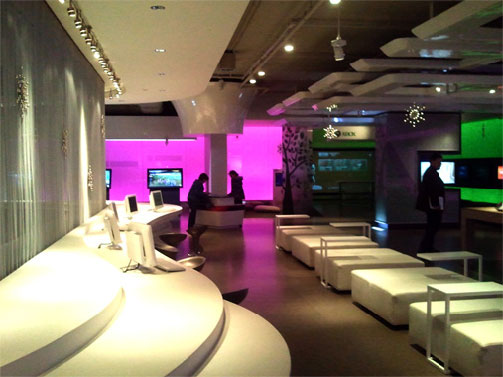 Staff and some other attendees at the Microsoft Visitors Center.
The missions, whether story or not, have big replay value, as does everything else. The persistent Pilot Profile tracks in-game statistics even when not signed in to Live, but if you are signed in to Live, it allows you to compare lots of stats with your friends.
Each activity you complete earns you points, and it's very difficult not to hit the replay button to try and get those few more points you feel you missed.
The profile does not have a personalized avatar, rather you pick from a collection of static profile images. More of which will be added by launch and may, in fact, appear on the marketplace under vanity items.
The game also has a huge amount of short consumable experiences that can be found mainly in the challenges.
Hoops is a challenge whereby you have to fly through sequential rings in the fastest time, with bonus points awarded for aerobatics and special maneuvers. The landing challenges range from Level 1 to Level 5 and getting increasingly more difficult as the level increases.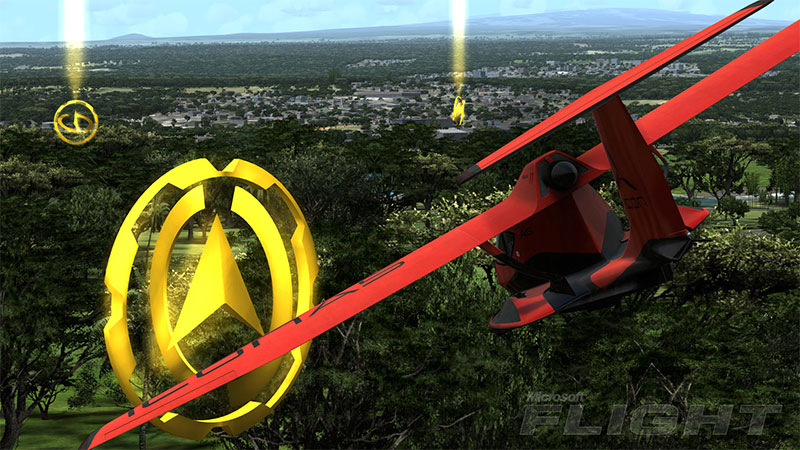 Goldrush mission.
Goldrush is a challenge that can be played on Live as well as offline. The objective is to collect as many of the gold items as you can before the time runs out. Or if you're playing with a friend, maybe your objective should be to stop them from getting as many as they can.
Although I will hasten to add, that there is no combat, as the verb is fly, not kill; it is not the experience they want to deliver. After signing in to Live, Aerobatics missions are unlocked. Players can use these to learn how to perform difficult flying maneuvers and better their overall skill in the air.
Aerocache Hunt is a fantastic idea that will suit anyone who likes to explore. Aero-cache's are scattered around the island, and exploration for them exposes scenery and landmarks that users may have otherwise missed or might be attracted to.
Players can play the challenge mode to try and find specific ones or find them in free-flight, as they are a constant in the game and will be there in any mode.
If a player chooses not to sign in to Live, there will be three Aero-cache Hunts'. On the other hand, if they do sign in, there will be hundreds, with more added every day, including themed ones. For instance, on the 4th of July, one might lead you to a hidden fireworks display.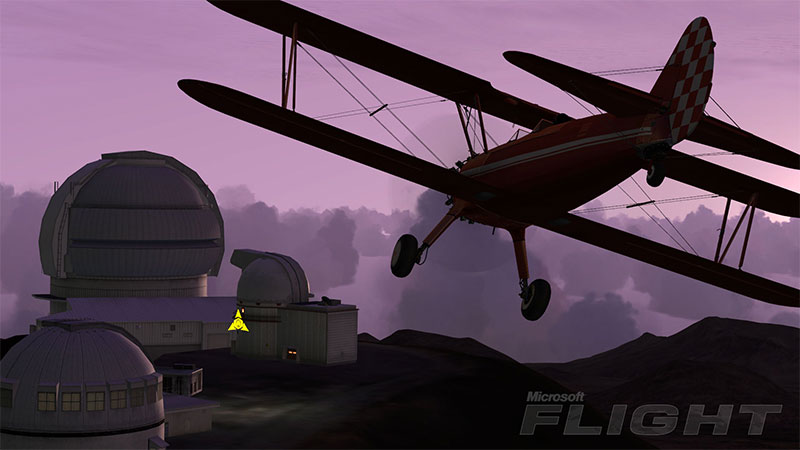 Aerocache hunt demonstration.
The new multi-player model using Games for Windows Live is more accessible and more stable than Gamespy. Provisionally, a cap of 16 has been set for the number of people in one 'room'.
Since the area is so large, they have added the ability to put yourself anywhere on the map, to allow you to get close to other players. Although there are no leader-boards yet, the stat-tracking still allows players to compete against each other.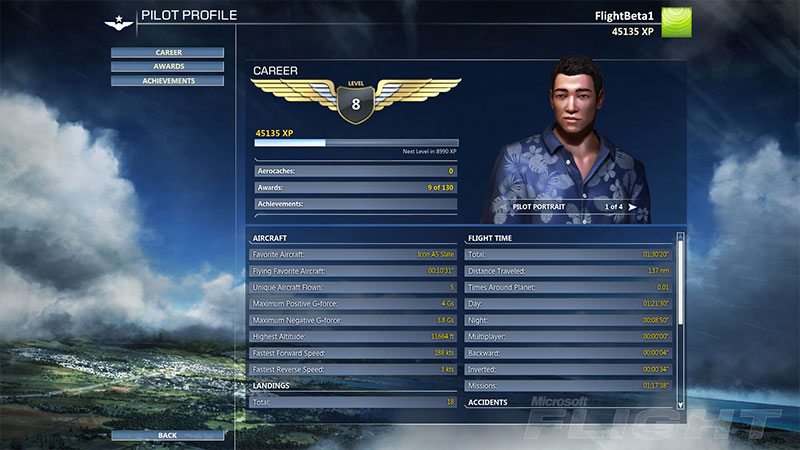 LIVE pilot profile demonstration.
Free-flight is of course, still a big feature and allows the player to do whatever they want. Including an endless amount of generated jobs that can be picked up from any of the airports. The world persistence is remarkable too.
The aircraft in use will retain its location and state for the next session whether powered up or cold and dark. Fuel quantity also persists from session to session, as well as in the hanger. Fuel management is hinted at, but not forced; it is an advanced tool to effectively manage weight.
Fuel does serve another purpose though, in this case. Because geography is an island, but the game is still technically built on a globe, fuel prevents players from flying to the edge because they would run out of fuel before they got there.
Technically, there isn't an edge. But if Microsoft sees that a lot of players are flying that far out and logging off, they will consider putting something there if they feel that's what players want.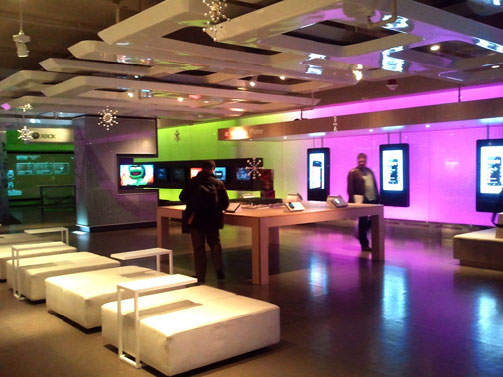 ​Attendees walking around the visitors center.
The software is almost at its Beta stage. Microsoft has used its know-how to reach out to potential audiences, as most simmers will already have signed up from the official website. The beta has a low barrier for entry, as the team is not biased towards a type of player.
The release version will auto-set the games visuals and sounds based on the PC's performance. The Beta will be in English.
A potential release would be the first half of 2012, but the Beta will be used to asses that. The software will have a simultaneous release in all LIVE enabled countries, but will only support the following languages: English, French, Italian, German and Spanish.
The question remains, how are the people involved in the Flight Simulator Community's supposed to get involved? Microsoft Studios believe that this wider audience appeal will generate more customers, which will lead to franchise growth. That growth will lead to the expansion of content and features but will also most likely lead people to flight sim websites.
A lot of traffic can be expected, but how are we to accommodate these people? We can't host content downloads for this release because it's a closed, in-game marketplace. However, sticking with FSX is the best option for expandability because it has just been released on Steam and of course, our downloads still work with this version.
We hope you found this article very interesting and hope that it gives you an insight into what you can expect from this new flight sim release. Stay tuned for further updates, we will always be the first to keep you updated on development progress. We should hopefully be able to release some screenshots from the beta edition at some time soon.
William Luxton. Seattle. 13th December 2011.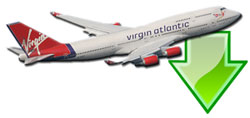 Don't forget... We have a huge selection (over 24,000 files) of free mods and add-ons for FSX, P3D & X-Plane in the file library. Files include aircraft, scenery, and utilities All are free-to-download and use - you don't even need to register. Browse on down to the file library here.