When Microsoft removed the Concorde SSTSIM from the Microsoft Flight Simulator aircraft line-up, fans cried out, "Where For Art Thou, Concorde? We Miss Thee So!"

​
Flight Sim Labs, a producer of popular flight sim add-on titles, heard the anguish in the marketplace. They filled the void with Concorde X, a high-quality add-on. The company wanted to create a great flying experience that was also very user-friendly and simple. The Concorde X has extensive systems, gorgeous graphics, and excellent interior and exterior views.
Overview
Flight Sim Labs probably knew they had a daunting challenge when they decided to release a Concorde add-on. The Concorde is one of the most beloved aircraft in history. It was the sole supersonic jet used for commercial travel. It debuted in the late 1960s, entered commercial service in 1967, and retired in October of 2003. The Concorde's speed, power, and sexy design created immediate fandom that continues to this day. Fortunately, Flight Sim Labs have met the challenge. Their Concorde X add-on for Microsoft Flight Simulator X captures the unique Concorde flying experience.
However, this is not a flight sim add-on that you can load and go. Adequate preparation is needed. It is highly recommended that you read the manuals before heading out for your first flight. In addition, most pilots, no matter their experience level, will benefit from running through the tutorial. It takes you step-by-step on a Heathrow to JFK flight, painstakingly going over checklists at each stage. There are clear graphics of the exact panel the lesson is referring to so you don't get lost. And that's saying a lot—the Concorde has many, many panels!
Consider giving the tutorial several run-throughs to maximize your familiarity with the controls and instruments as much as possible. Flight Sim Labs has made it as simple as possible to fly a complex machine. For example, the Virtual Flight Engineer will make your life a lot easier by managing several systems at once.
Still, this is not a puddle-jumper. Go through the 290-page manual thoroughly. Pre-study and groundwork will pay off. Think of it this way: flying the real Concorde took years of dedicated study, preparation, and experience. The Concorde-X has successfully captured that complexity. As a result, a few hours doing some homework is a necessity.
Flight Sim Labs lends a helping hand with a thorough and professional tutorial. Users take a whole flight from Heathrow in London to JFK in New York. Checklists are covered down to the smallest detail. Pilots are shown the exact switch to flick or dial to consult. All pilots should take this tutorial, regardless of experience. The Concorde has a dizzying array of instruments. This tutorial gets everyone off on the right foot.
If you were to peek in the cockpit of the real Concorde before take-off back in 1979, you would see no less than three crew members running through the pre-flight check. One of them would be a full-time Flight Engineer. For simulation pilots flying solo Flight Sim Labs provides a Virtual Flight Engineer. A few keyboard shortcuts that automate repetitive tasks, along with your trusty Virtual Flight Engineer, handle many routine tasks so you can focus on flying.
Graphics
A pre-flight walk-around check gives you a good initial impression of the level of graphic detail. The tires, struts, and electrical systems are crisp and realistic. Little touches like brand names and label plates can be seen clearly upon close inspection. The wings, distinctive droop nose, and engines are accurate and lifelike.
The Concorde-X has a complex and detailed cockpit with many 2D panels, which are available in widescreen and First Officer options. Be warned: you need a computer with a decent amount of firepower and a robust graphics card to render all the panels properly. There are switches galore: overhead, on the front panel, on the flight engineer panel, everywhere. There is storm, instrument, and variant 2D floodlighting. When running in Virtual Cockpit mode, 3D analog instruments are available as well as variant instruments and floodlighting. The Engineer's panel includes readings for brake temperature, cabin pressure, intake, engine control, hydraulics, and fuel.
In contrast to the cockpit, the cabin is relatively plain. The aisles, seats, and overhead compartments are all very sleek but nothing jumps out as special. The "Welcome To Concorde" graphic is a nice touch for passengers. It is remarkable how little has changed in airline seating over the years.
New external models include cargo bays, gear bogies, control surfaces, and door animations. The engines will roar to life and flame up on hot starts. Other external models include wheel fire, the ability to jettison fuel, wing flex, and better reheat effects. Other long-time favorites include the distinctive "black smoke" and "delta wing" effects as well as realistic engine fires.
Sound
Flight Sim Labs sound engineer David Henry (formerly the ACES sound technician for Flight Simulator X) reworked all the FX9 sounds into the FSX format. All of the sounds were recorded from pre-retirement Concorde aircraft. The sound cones, and how the sound changes as different aircraft views are seen on screen, are very accurate. Inside the cockpit, there are over 100 sounds in the soundbank. Outside, the distinctive whoosh of the four Rolls Royce engines is sure to quicken the pulse.
Game Play
Concorde X handling is smooth and powerful once you have a little experience in the chair. The Virtual Flight Engineer will monitor cabin pressure, engine rating, and fuel levels. A simple keyboard command of CTRL+E launches the programmed sequence to fire all engines. Likewise, a keyboard shortcut will trip the Inertial Navigation System. A unique "Quick Fly" option is available for nine airfields. With the press of a few keys, the system will set the current aircraft position, load the initial trip, and put the INS in line. Pilots can also choose "Auto TLA" which will bring down TLA when accelerating or slowing. Reheats can be engaged in pairs. The full panel can be saved and loaded.
Flight Sim Labs put a lot of thought into the entire flight experience. Outside, complete Ground Services are available to handle electrics and air needs. Hydraulics, bleed air, and TCA temperature systems on the aircraft are programmed to change with fluctuations in the outside temperature. All spill doors and ramps will have an effect on engine performance. (When flying at supersonic speeds, a system of secondary air doors is required). Pilots can adjust the sunshade and seating, move the control columns, open and close doors, and open the Captain's window.
System Requirements
Microsoft Flight Simulator X is required. Concord X is an add-on.
Flight Sim Labs says that Concorde X can be run on a minimum of a dual-core CPU with 2GB of RAM. Graphics cards should carry a minimum of 256MB. Operating systems include WIN XP2, Vista, or Windows 7 in 32 or 64-bit flavors.
However, be aware that this is a very graphics-intensive program. The company recommends players move up to a Quad-Core Processor (or i7). Ideally, RAM should be 4GB and the Graphics Card should sport 1024MB of memory. Windows 7 64bit is the operating system that will provide the best results.
Awards
Concorde X has won multiple awards including the FlightXPress magazine Gold Award for Excellence, the FS Magazin five-star "Editor's Choice" award, the British Airways Virtual Golden Wings Award, and Flight Simulator X World's Four Gold Star "Must Have" rating.
It's hard to explain why certain aircraft affect us deeply. They get under our skin and make our hearts beat a little faster. The Concorde was always that kind of airplane. It is wealth, power, speed, sex, and exotic international travel all wrapped up in one technological marvel. With dazzling graphics, extensively detailed external models and internal systems, and a first-class flight experience, Flight Sim Labs' Concorde X is a great recreation of a long-time favorite. It's a joyful trip every time.
Concorde X Promotional Video
Related Links
Get Our free Concorde add-on for FSX here.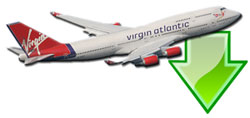 Don't forget... We have a huge selection (over 24,000 files) of free mods and add-ons for MSFS, FSX, P3D & X-Plane in the file library. Files include aircraft, scenery, and utilities All are free-to-download and use - you don't even need to register. Browse on down to the file library here.