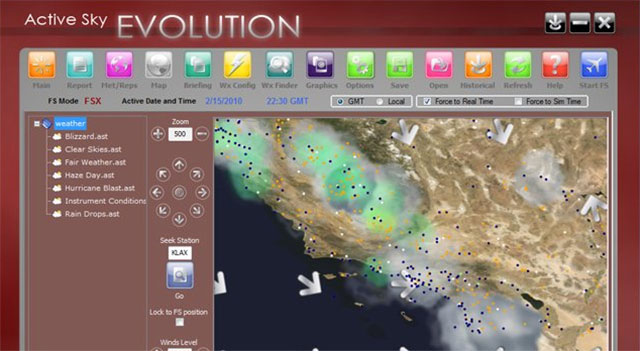 Active Sky Evolution provides weather simulation for both Microsoft Flight Simulator X and 2004. This package is an essential update for all Active Sky Evolution users, and it provides several enhancements and fixes.
The package provides weather data that is streamed from HiFi DataNet server networks. Real-time data as well as historical weather data is available.
Initially released in 2002, the Active Sky series has been constantly developed and upgraded to ensure a more enjoyable and realistic simulation experience for users. The product provides numerous helpful features, including:
Complete weather and flight planning
Graphics snapshots with weather influence
Universal graphics add-on compatibility
An in-flight weather display gauge
Realistic wake turbulence
Vertical air simulation
Full graphical mapping
For more information, visit: http://www.hifisim.com. Current users of this product can download the Active Sky Evolution Service Pack 1 update, free, on the website.