Weather generation has been a part of slight simulation which has been many different changes and adjustments over the years, and the latest custom weather generator tool to be released is here in the form of REX4 Weather Architect. This is a hugely powerful and user-friendly weather tool that provides a total weather system for covering the map, providing you with single digit accuracy in both longitude and latitude. This lets you get the level of accuracy needed from the weather, ensuring it's exactly as it should be.
As the first of its kind on the market, this software – created by REX4 – offers a whole new level of strength and versatility over previous creations and tools. By offering a tool that allows you to completely visualize, mold and then recreates the weather that you want, you will be able to make a weather system that feels far more realistic than any other mod that has been released for a flight simulator will typically allow.
Not only does this take control of the weather and make it dynamic and fresh to fit with the weather of the world, but it even brings the weather out to a far more unpredictable level like out on the wide oceans to really make the weather feel as authentic as it possibly can.

What is Weather Architect?
This tool offers an incredible level of depth and detail in terms of its ability to offer something far more diverse in terms of weather accuracy and power. Now, you will be able to pick from a wide range of different levels of precipitation and typical weather issues that can really make a big difference to the overall scale and accuracy.
Every single part of the weather will be able to be edited due to the fact that you have access to customize every single weather cell that is placed or put down. This makes it much easier to make things like cloud shearing, coverage, and turbulence and even wind speed completely work for – or against – you. By having this level of control over the weather, it becomes incredibly easy to start controlling the world and making it work in your favor simply by making the weather feel as realistic as it possibly can.
By using its innovative Intellectually Synced Texture Engine this manages to deliver a truly comprehensive performance that takes weather detail to a whole new level. This works hand-in-hand with various other popular REX4 Weather packages such as Soft Clouds and Texture Direct to bring everything up to a stunning new level of accuracy and detail regardless of what you want to change using these mods.
They allow for a more realistic aspect of the performance, but they also make it much easier to have a much better form of weather than before. Now you can make a multiple weather system that allows for multiple levels of intensity throughout the world so that the weather can feel truly as unique and as dynamic as it possibly can, bringing the whole thing together for a much greater level of control over how the world will be working with you.
VIDEO: REX4 Weather Architect First Impressions (frooglesim)
You can even save away your main weather plans so that they can be used again, so the process can be quickened a great deal by setting the kinds of templates that you want, thus making the flight far more effective when you want to have a quick flight in the middle of a blazing storm or you wish to head through a glut of mile long clouds!
Aside from offering a far greater level of detail and control over its competitors on the market, Weather Architect revolutionizes the way that weather is going to work by bringing together a fresh new engine for dealing with weather on the side, making it a far more effective system for getting accuracy and detail.
Weather is no longer a subsection or a side show to the main flight itself – it becomes every bit as important, personalizing the experience and heightening the levels of realism that are on show at an incredible distance, making it all feel much more fluid.

How Can It Help?
Since the system only needs to receive an upload of the weather once, a huge amount of time can be saved simply by having so much more convenience at your fingertips. One of the main things that this solves, though, is the lack of effectiveness between the switches in weather. Whilst other systems may offer the chance to go from one style of weather to the next, the transition was usually very limited and could feel far more instant than it ever would be in the real-world.
Instead, you will find that this will make a far more realistic weather shift that not only stops any massive flashes from appearing on the screen or removing from the realism but instead makes everything come together and improves performance at the same time.
No matter the size of the weather program that you create for that day, it will never become too overwhelming for the system. The main benefit and power of Weather Architect, though, is the speed in which it handles all of these changes and settings whilst the flight is going on. You won't even realize that it's a secondary feature running in the background, as this creates everything in such a simplistic manner.
You'll never need to re-upload the plan once you have put it in place during the flight, letting your plan come together perfectly as you fly so that it can feel like just as you had intended in the first place. It's a simple thing, but it can make a huge difference when you are trying to fly and you don't have to turn off the realism to go and edit the weather files. Other programs don't come with the same level of effectiveness and made it impossible for dynamic weather changes without user input.

Introducing New Radar Changes
Additionally, this comes equipped with a rather spectacular way of controlling the whole way that you view the weather and the changes coming thanks to the inclusion of the new dual-mode weather radar tools DataLink and WX Radar. Together, both of these problems work by viewing the weather in a way that the real-life aircraft would be capable of viewing it, upping the overall level of realism even further once again.
It's these minimal little changes that you can put in place that make such a massive difference in the long run, ensuring that you can put together the most seamless and effective plans possible to bring everything together. Now, you will have a full view in all directions of the weather and what is coming in your direction; this makes it much easier to start preparing the aircraft for what is coming up ahead of your during the flight.
This is accessed in the view of a large, sweeping beam that makes it a whole lot easier to understand what is going on in front of you. In general, this feature offers a much greater level of clarity in vision than you may have expected it to. By making it easier to see everything that is going on around you and in front of you, it's so much easier to effectively push yourself on in the right direction and see how you can make things work out for yourself.

Create Detailed Flight Plans
One of the most important aspects of using this kind of software, though, is the fact that it lets you important flight plans from a whole range of simulators. From FSX, P3D and various other forms of 3rd-party flight plan you will be able to make up something that suits your own idea for where you want to go and then totally create the weather for that flight plan. You can now view it all as you go, and work out if this is the kind of weather you intended for if you want to change it in any way. This information is all completely viewable within the DataLink radar that you get as you are flying, making it very easy to reference this information as you fly and know what part of the flight plan you are approaching. Read our tutorial on how to use the FSX flight planner here.
Now, you can get yourself around those massive storms simply by editing the flight plan to avoid going through some epic weather along the way, or brace it and see how far you go – it's all about making the choices that feel right to you when you are flying an aircraft using these new, dynamic weather-built flight plans. You can even share these detailed flight plans with other users and friends just by adding them online – you can now add a large hurricane into proceedings and see how your fellow pilots are going to deal with such a massive setback when they are flying!
This makes it so much easier to create exciting and fresh flight plans that feel excellent and can give you that extra edge and burst of enjoyment when you are flying. It really does all come together in the perfect way, making a project that really does feel far more like the real-life level of flying that you would be expecting to deal with along the way.
​

Fresh Weather Briefing
A great addition to this project is the fact that you can get detailed briefings which allow you to look at key pre-flight information like departure and arrival times as well as the weather and any key details needed about the flight you are about to embark upon. This makes a big difference to helping you really get to grips with the flight that is coming up and makes it a whole lot easier to get a more lifelike report back on what you might be facing, just as real pilots would.
Smart Texturing Syncing
To make all of this work together, it has to be created and planned in a manner that befits the rest of the design. By this, the textures need to load smartly and – by using the Soft Clouds and Texture Direct add-ons mentioned earlier – this works in conjunction to make a smooth and comfortable flight look as brilliant as it possibly can. Together, this is fully optimized to create a much higher standard of flight and texture rendering. This improves performance, makes everything look so much better, and improves the kind of excellent detail needed to make sure the weather and the skies are going to match one another in terms of the level of detail that hey come with.
By instantly adding this look and feel into the simulator, the flights will get a massive boost and look far more realistic moving forward, as the weather changes around you and the skies and ground all match the attention to detail needed to make it all come together as one.

Solid Online Experience
One thing many people will be wondering before looking into this further is the online compatibility, and whether it can be used with friends and family – the answer here is a resounding yes. This works perfectly with your friends and family and can be used online with other groups who also have the software. Now, you can share your plans with each other and set up brilliant scenarios to take on together – you can also meet various people through the Weather Architect system itself, finding brilliant flights to take on and even uploading your own for others to try out. This makes it a brilliant way for you to meet new flight simulation fans who are looking for the same detail and design in weather as you are!
Instantly Updating
Not sure if your version of Weather Architect is going to be up to date? Then you can be sure by using the automatic update feature that removes all of the waiting around for you! You may also find this tutorial video demonstrating how to use weather correctly in FSX very interesting.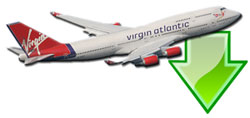 Don't forget... We have a huge selection (over 24,000 files) of free mods and add-ons for MSFS, FSX, P3D & X-Plane in the file library. Files include aircraft, scenery, and utilities All are free-to-download and use - you don't even need to register. Browse on down to the file library here.