For some time now, virtual aviation training has become a major part of simulation itself. Many people are learning the ropes to this wonderful system by playing through an online course. This means that those who wish to improve their skills as pilots can do so with relative ease. However, choosing the right course can be problematic and usually needs very careful consideration.
Well, a new course is finally accessible for all who wish to become a virtual pilot. BAVirtual has received full Authorized Training Organization status from VATSIM. VATSIM is one of the most powerful online flight training programs around, and is the perfect place to learn from. If you wish to become a more comprehensive pilot, or you have been looking for a course that you can enjoy and trust, start here. VATSIM, alongside BAVirtual, makes the ideal blank canvas to learn the trade from.

What's On Offer?
At the time of writing, BAVirtual offers two different courses for members to enjoy. Both courses provide you with plenty of learning potential and make sure that, regardless of level, you can learn. Each course provides the finer points that make a true pilot.
VATSIM Basics is the first course that many are looking at. This is an interactive self-study course that will take you through the basics of flight simulation. Not only is this great for beginners, but veterans can also pick up a few hidden tricks and tips, too. When you finish, you will have met all of the specific requirements for the P1 rating. This will help you become more comfortable at the front of the cockpit.
VATSIM Initial Flying Training is another great solution for those who wish to learn from the best. This excellent integrated course combines many of the most important elements of flight management. In here, you will be combining various interactive self-study programs with live, one-on-one flight training. This will be delivered by a thoroughly professional BAVirtual instructor.
All instructors who operate on both courses are chosen for their professional ability and the ease of which you can learn how to fly.
Why Is Training Needed?
Training is a major element of flight simulation – it helps you get that real sense of authenticity, for one. However, the real reasons for taking on training is that it can take you from nothing to flight fluency. Many turn off flight simulators as soon as they open at first, scared of the challenge that awaits trying to learn such a complex system.
However, with these training programs you'll leave feeling 100% comfortable with all normal flight programs. You'll be used to dealing with major flight fundamentals, will have picked up major flight techniques and will be used to navigation, preparation and control of a flight. This means you'll be able to fly any kind of aircraft, safe in the knowledge that you are well on your way to become a P2 and P3 pilot.
Training is such a vital part of your flight education, nobody should miss out on it. Going tell the self-taught route is one way to learn how to sue a simulator, but these training programs help you learn everything. Now, you'll get all of the professional techniques that you need, rather than just the skills that you wanted.
​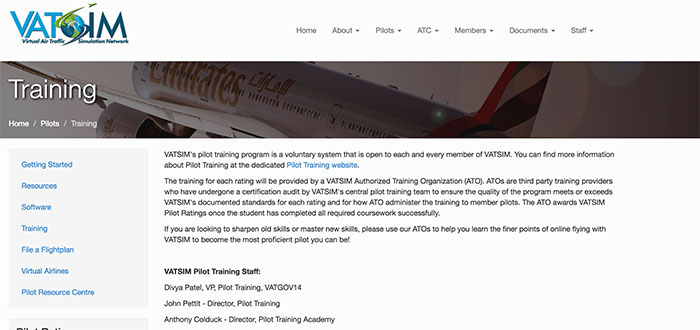 An Unprecedented Step
A major reason for celebration, then, is the fact that this opens up such a wide range of unique opportunity. The Director of Training at BAVirtual noted that:
"I'm delighted that we have received Authorized Training Organization status. It's been a long road to get to this point, involving hundreds of man-hours and many late nights developing and testing the course materials, exploring innovative training techniques rarely used in the Flight Simulator environment and, of course, for our Technical team who have worked tirelessly to develop the technical infrastructure to make it all possible and easy to access.

"I'm extremely proud of the whole team and ridiculously excited for the future - our new courses set new standards in Flight Simulation training and cement our place as the UK's premier Virtual Airline, and I look forward to welcoming our first students."
With so much work put into making sure these courses are perfected as best as they can, this created a unique opportunity. For all of those would-be virtual pilots who want to grow, strengthen and improve this is a must-see event. Any BAVirtual members can make sure they are going to be at the forefront of this system today. You can benefit from the courses just by signing up as a member, with VATSIM members seeing this expansion in the near future.
The Benefits of Training
There are many elements of training that you should consider using these programs for;
Become more comfortable using various elements of the cockpit. This is a major part of flight training and getting fluent with using all of the major features in front of you takes time and effort. With this program, you'll learn how to use each and every feature without any problems.

Learning the advanced tricks for flight management. Not making time or struggling to get the right kind of flight traction? Then training will help. This will ensure you can make use of every little extra out there to keep yourself on the right track. Make the most of your flight training and become a more comfortable pilot, even in emergencies.

Learn how to become a proven pilot even with no experience. This will be the best way for you to learn about the basis, before moving onto the harder stuff. These courses are the perfect place to iron out weaknesses.

Pick up all the information and advice you need from a team who know what they are doing, and who can be trusted to deliver each and every time. The training courses here are made by people who are genuinely skilled virtual pilots, meaning you're learning from the very best.
VIDEO: What is VATSIM?
About VATSIM
VATSIM is a wonderful online portfolio of different training programs, regimes and plans you can learn with. Each system makes sure that users can feel far more comfortable as a pilot, moving towards long-term professionalism. If you have a desire to make your simulation experience feel even more authentic, training matters.
With VATSIM you get access to various training modules for alternative courses. You simply pick the course that you wish to make the most of, and you'll find that life can get far more comfortable moving forward in the future, ensuring you can reach the right level of control.
About BAVirtual
BAVirtual is the latest member of the VATSIM family, and the perfect place to learn, enjoy and grow. Virtual piloting, if you wish to be the best that you can at it, means taking the time to understand and appreciate the power of a solid virtual airline.
Thanks to BAVirtual you can learn from people who can make sure that becoming the best pilot you can isn't just an idea, it's a fact. This will help you get over the kinks and little problems that stops most learner pilots from enhancing their qualities and becoming more successful in the future.
Visit the BAVirtual website here.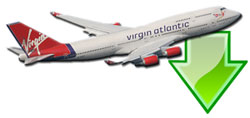 Don't forget... We have a huge selection (over 24,000 files) of free mods and add-ons for FSX, P3D & X-Plane in the file library. Files include aircraft, scenery, and utilities All are free-to-download and use - you don't even need to register. Browse on down to the file library here.